Find out more about the best apps to listen to music without Wifi in the post below.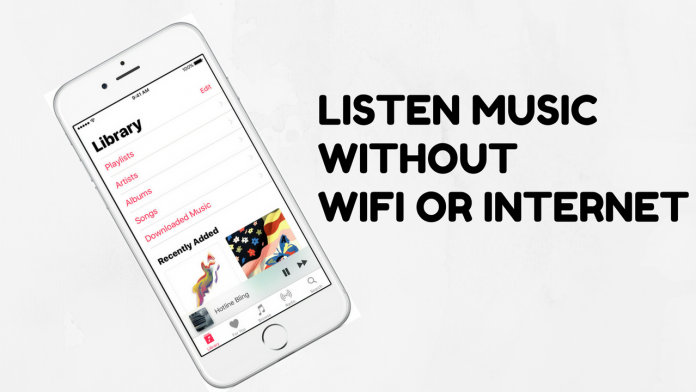 If you don't have an internet connection, such while traveling by plane or using limited mobile data, streaming music can be a pain. The market is filled with programs that let you listen offline. While some of them are better than others, each has a unique set of qualities and advantages.
I've searched the market and compiled a list of the best apps to listen to music without Wifi so you may enjoy your favorite tunes without needing an Internet connection.
Please be aware that while some of these services provide free versions for ad-supported music streaming, only monthly subscriptions allow offline listening. Thus, before choosing an app, be sure to read it thoroughly!
1. Spotify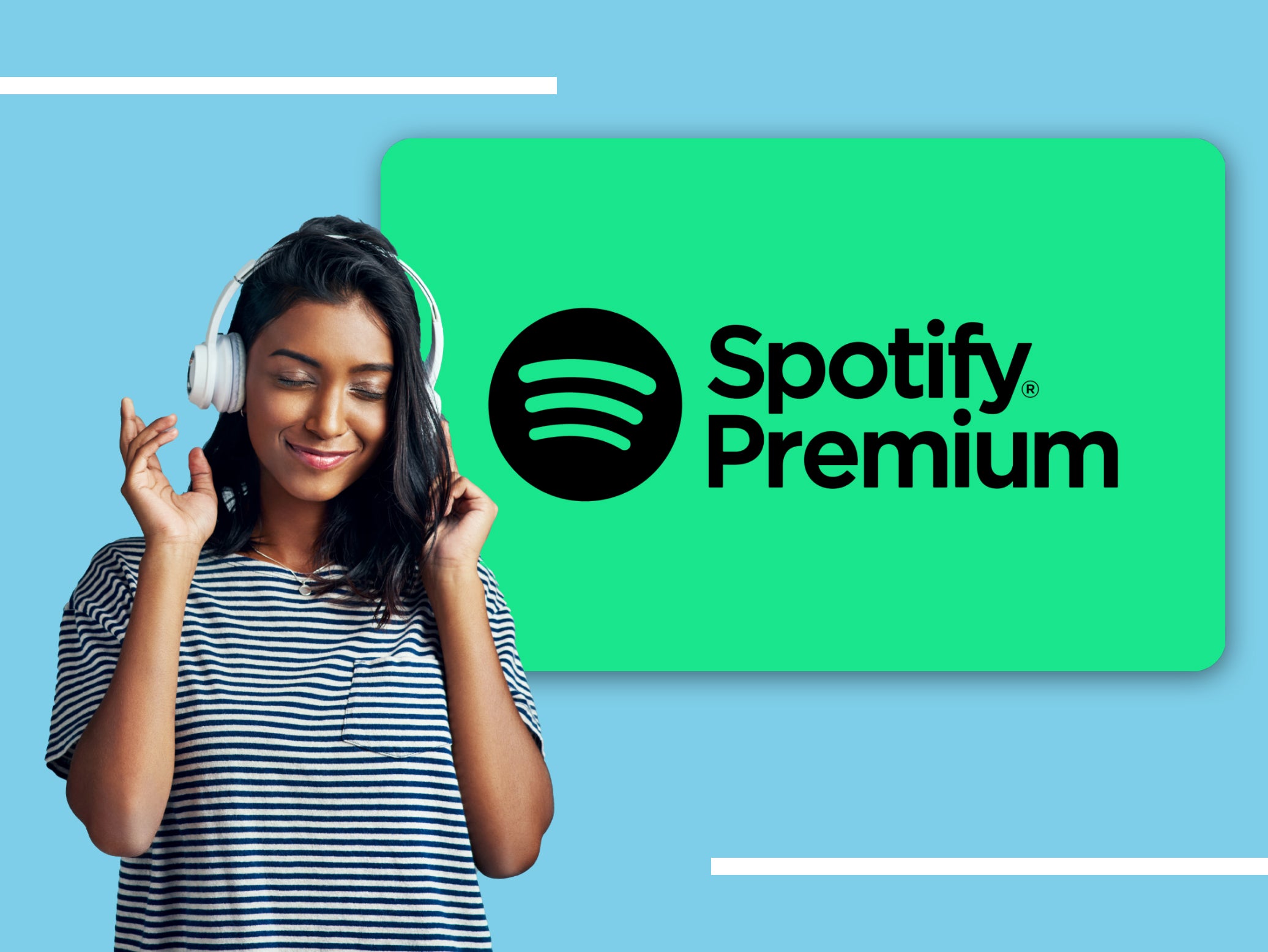 It seemed inevitable that the most well-known streaming service in the world would appear on this list. With literally millions of artists and songs from over the world publishing their songs through this app, Spotify has the largest and best library of music in the world.
It is accessible on both the Android and iOS operating systems, but if you want the offline experience, you must purchase a monthly membership in order to access all of the premium features (which includes non-WiFi music listening).
Nonetheless, Spotify has launched a number of subscription plans, like the family and duo plans, to assure affordability for many users. The duo plan enables two individuals to share an account for less than the cost of two separate subscriptions, while the family plan allows up to six people to use one account at a discounted rate.
2. Apple Music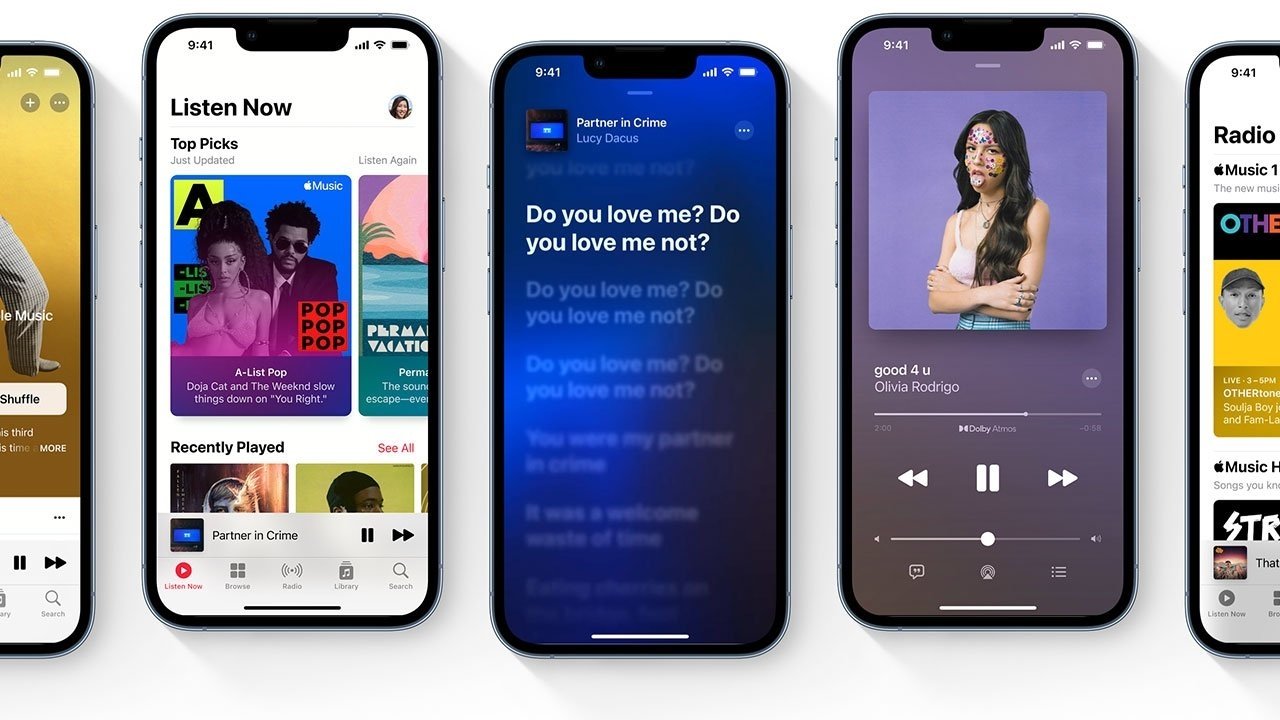 Our recommendations are sincere and reflect our real appreciation for music. We may receive a small affiliate commission if you purchase something after clicking on one of the links on our website.
It's no surprise that Apple is on this list because they were the first company to see the potential of online music sales through their iPods and iTunes. The company's most recent iteration of the music streaming service, Apple Music, is accessible on both the iOS and Android operating systems (this is not usually the case with Apple).
This app comes pre-installed on iOS devices as a normal music player, but Android users must download it from the Google Play store. You must also purchase a monthly membership if you use an Android device in order to use all of this app's features. But overall, with a variety of features including radio, podcasts, and offline listening, this is one of the greatest music listening apps.
3. Pandora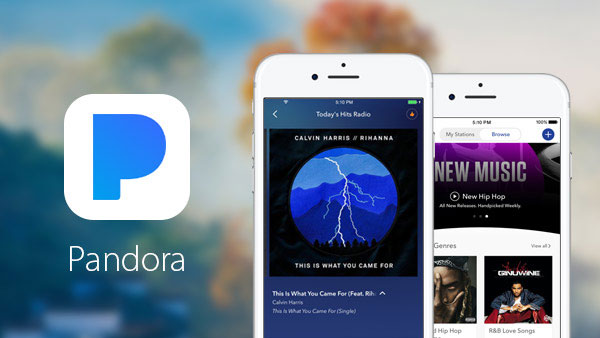 With the help of your prior usage of Pandora, you can browse your music library, subscribe to podcasts, and create playlists.
This app is free to use for music streaming on both Android and iOS, but if you want an offline option, you'll need to pay a monthly membership. You have a choice between two alternatives, each of which allows for offline listening.
4. Amazon Music
A fairly standard music streaming app with all the features other applications have is Amazon Music. In some places, you may use it for free, but if you want to listen to music offline, you must be an Amazon Prime subscriber, which costs money each month.
More than 50 million songs can be found on it, and if you enjoy Indian music, you'll appreciate how many Hindi singers are accessible via this app. This app is accessible on both Android and iOS devices as well as through browsers.
5. Youtube Music
An additional app behemoth with a music-playing app. Google has switched its music streaming to the Youtube Music platform in place of Google Play Music, which is no longer accessible. There is a free and paid version of Youtube Music, however in order to listen offline, you must have the paid premium version.
This application additionally provides a browser version that could be more appropriate, but if you want to use it on your phones or tablets, it supports both Android and iOS users.
6. Deezer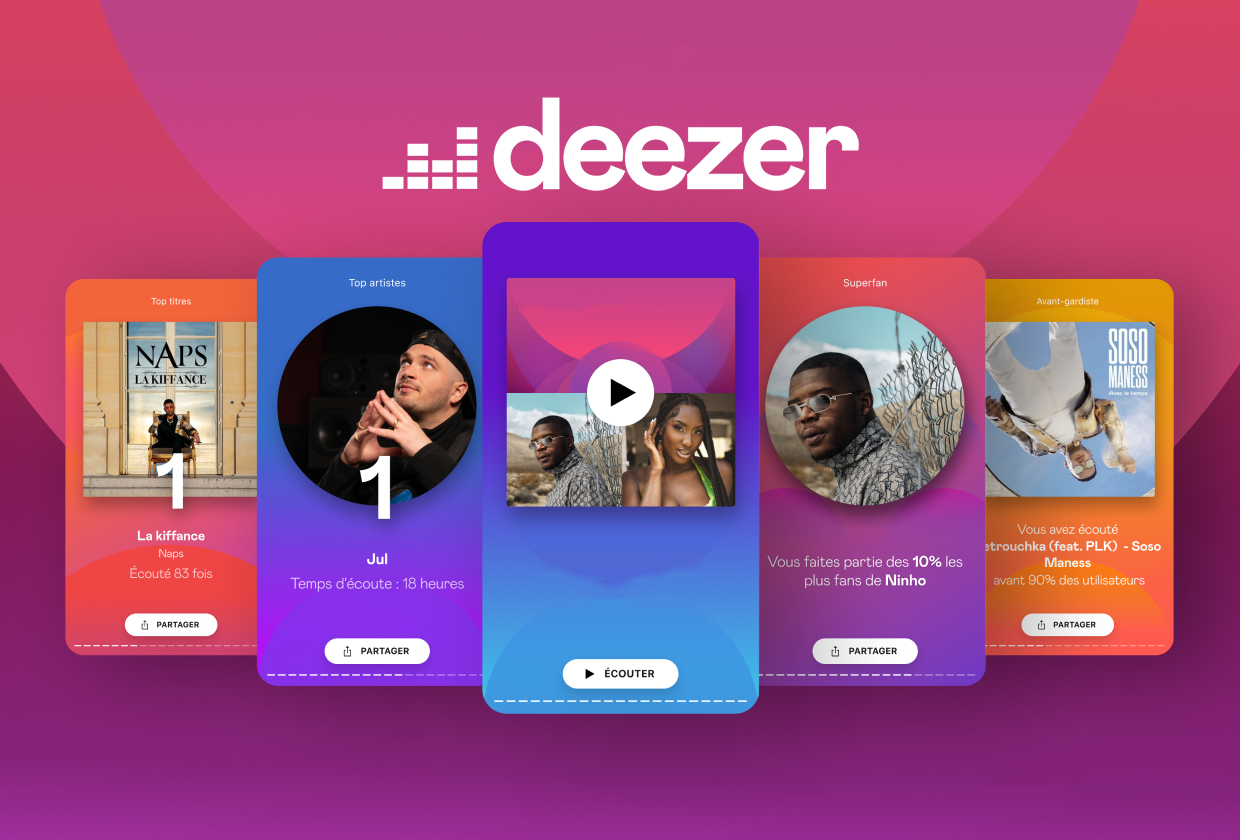 Deezer, one of the most well-known music streaming services, created its empire by making free music available to millions of listeners worldwide.
Of course, there are also premium ad-free versions available, and if you want an offline experience, you must purchase it. Yet, it is simple to obtain any song you desire and listen to your favorite music wherever you go.
You may also like:
7. SoundCloud
SoundCloud, one of the most well-known free streaming services in the world, sprang to prominence by letting users effortlessly and freely upload and share their music with the world. These days, it's also among the top listening apps worldwide.
You may use it for free to just browse and listen to music on both the Android and iOS operating systems. But, a monthly subscription fee is required if you want offline choices.
8. Evermusic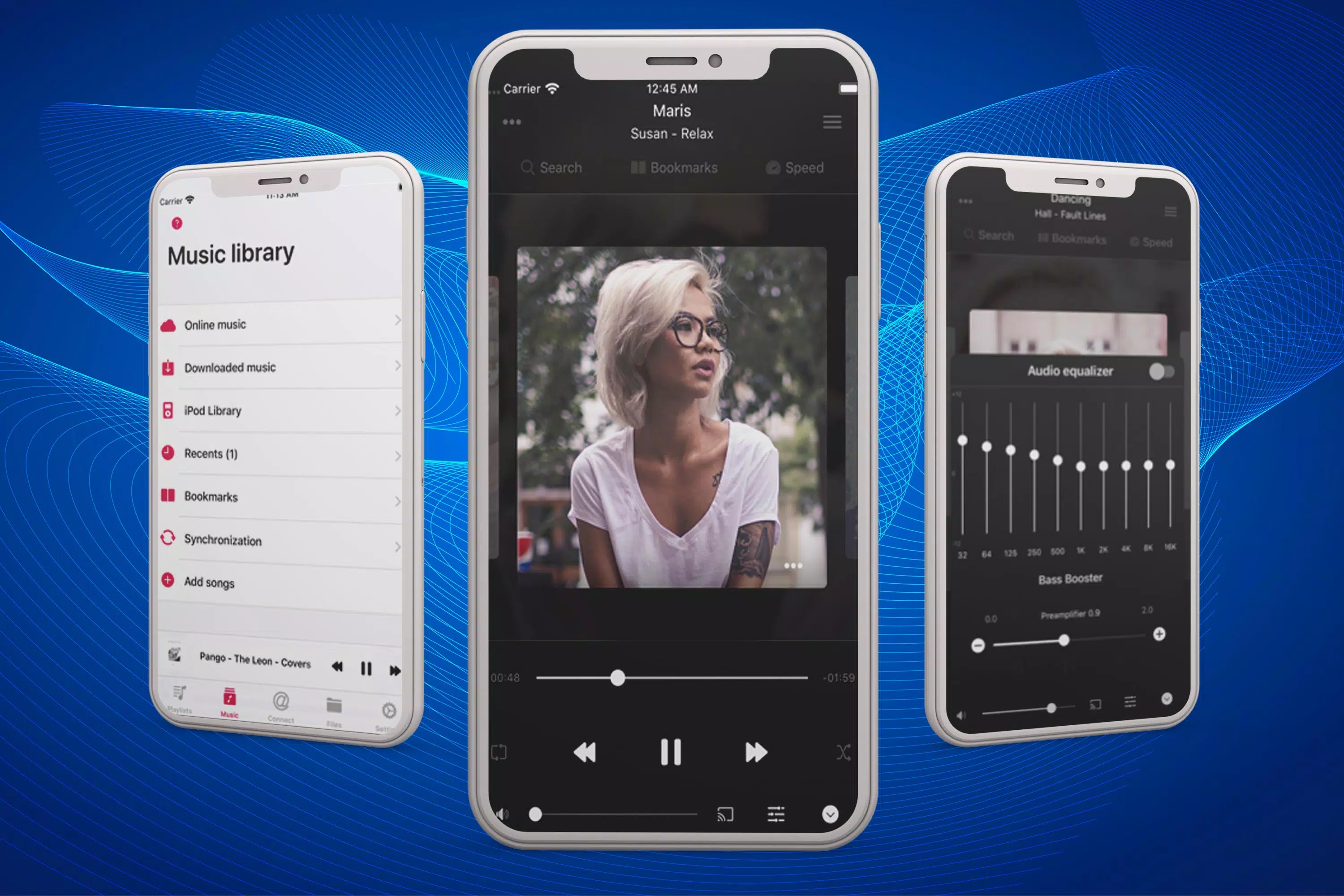 For 
those 
who 
have 
sizable 
home 
music 
collections 
and 
want 
easy 
access 
to 
them 
via 
their 
cellphones, 
Evermusic 
is 
an 
excellent 
alternative.
Evermusic is a music-listening app that links to all of the major cloud services and enables you to effortlessly listen to or load the music you want from there without having to upload it all to your computer. Although it's exclusively for iOS, it's free. This is the best approach to navigate your music library if you want to.
9. LiveXLive
One of the most well-liked radio apps available is LiveXLive, the old Slacker Radio. Not only can you browse thousands of radio stations throughout the world, but you can also search for a particular song or author, and the app will display all the stations playing that music.
The basic online version is free, but if you want an offline experience, you'll need to purchase a monthly membership. It's accessible for both Android and iOS. But, you will receive complete and unrestricted access to all of the radio stations listed in this app for that sum.
10. Music Player for Android
A very basic music player app is sometimes exactly what you need, and the one listed above is a very well-liked Android app. It is a well-performing media player with a pleasant UI. It can look through all of your local music files as well as those from sources like your SD card.
It can play all of your music, arranged by playlists, artist albums, and folders, and it can read music tags. It features a good EQ that you may use to increase the bass or add reverb effects. Moreover, it features a variety of equalizer presets.
Many different music file types are supported by it. It has a night mode and allows you to alter the theme color. Hence, this can be an excellent alternative for you if you have a lot of music files that you've already purchased and you just want a pleasant app to listen to them.
11. Napster
The well-known platform Napster offers a wide selection of tracks and is ad-free. While all of your songs are stored in the cloud and accessible whenever you need them without an internet connection, it does provide an offline listening option.
Android and IOs users can access the app. While the app is free to download and use, you must upgrade to Napster premium, which requires a monthly subscription, in order to listen to music offline.
12. Audiomack
Audiomack is another app available for IOs and Android. It's perfect for anyone without access to a mobile internet connection who want to listen to music while they're out and about. Offline listening is a possibility, and you may post your own music and get paid for it.
Also, you have the choice to download music and store it on your phone. But, not all songs are available for download because the decision to make a song downloadable or not belongs to the creator. It features a creator app and a listening app, both of which are fantastic and free.
13. TIDAL Music
The Norwegian subscription-based music app TIDAL Music offers a wide range of unique features. The app is free to download and available for both IOs and Android. But, TIDAL premium or TIDAL HiFi offer all the desirable features you need (which both have a 30-day free trial period).
TIDAL entered the list due to the possibility to listen offline. It also has other amazing features like live streams, radio, a sizable music collection that is ad-free, and radio.
14. CloudBeats
Another excellent app that allows for offline music listening is CloudBeats. To listen to music even when there is no internet connection, you can download it and save it in the cloud.
The fact that CloudBeats requires you to upload your music can be perceived as a drawback, but it also has its advantages. For example, the app allows you to listen to radio stations while also clearing up storage space.
Offline music listening while having the choice to free up some space on your device does not seem like such a bad thing.
Conclusion
All music enthusiasts would like having the choice to listen to music offline when using a mobile internet connection. While there are many apps having this feature on the market, there are many other factors to take into account when selecting an app for your smartphone.
You should first choose whether you want free or paid features. Do you prefer Android or IOs? How many songs can you hold, finally?