Mobile phone simulation games are popular because they offer portable, engaging gaming sims at any time, and here are some of the very best.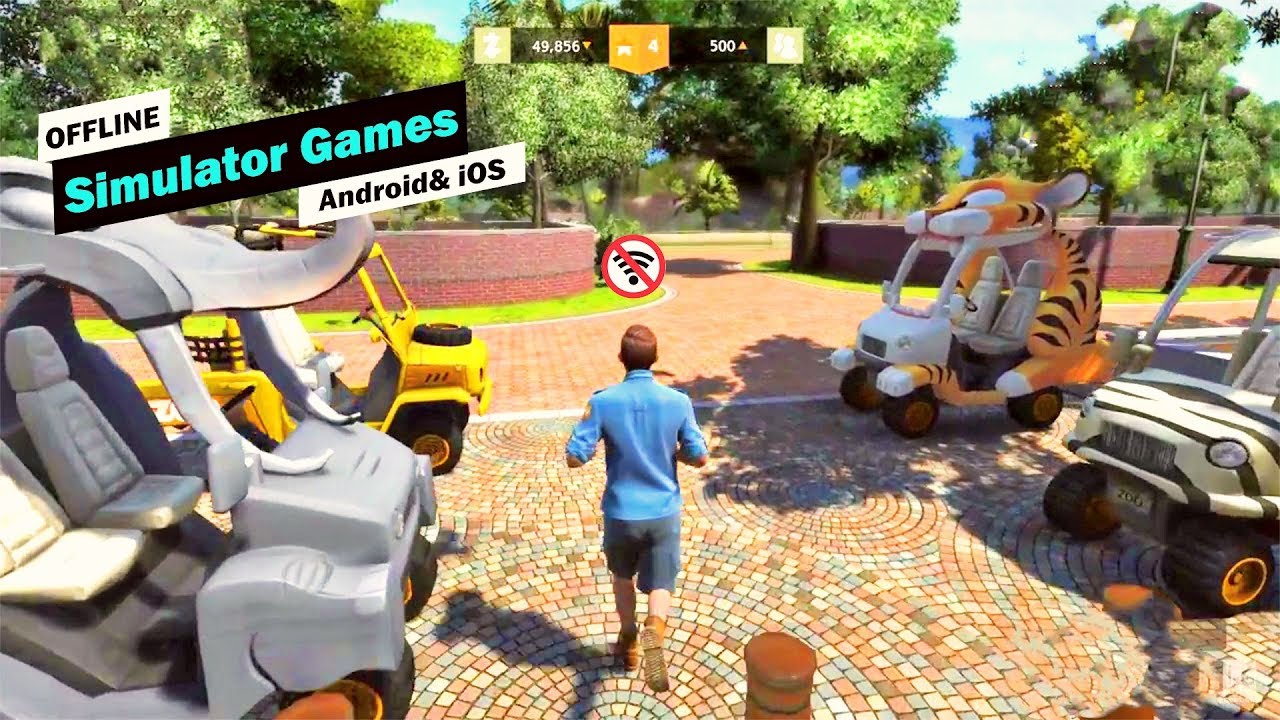 There's a reason many players enjoy simulation games. Whether it's due to their realistic experiences, control and creativity, relaxation and exploration, or a sense of accomplishment and progress, simulator games cover almost anything from simulating a mayor's life to a goat's everyday activities.
These games offer an opportunity to explore new worlds, take on different roles, and experience activities that may not be accessible in real life. Mobile phone simulation games are popular because they provide accessible and portable experiences, allowing users to engage in immersive simulations anytime, anywhere.
Updated October 29, 2023, by Collins Erasmus: The genre of simulation games is one of the largest and most prominent in the gaming industry. The best mobile simulation games offer fully engrossing experiences that provide a welcome diversion from gamers' everyday lives. Moreover, players in a realistic simulation game can direct the actions of sentient creatures within a virtual setting, letting them experiment with various ways of life and learn from their mistakes without any implications. Pocket City, Rebel Inc. Animal Crossing, and Egg Inc. are some of the best simulation games on mobile that have been introduced to this list. However, players can now experience the best simulation games with excellent gameplay mechanics on either iOS or Android.
14. Egg Inc.
App Store Rating: 4.8/5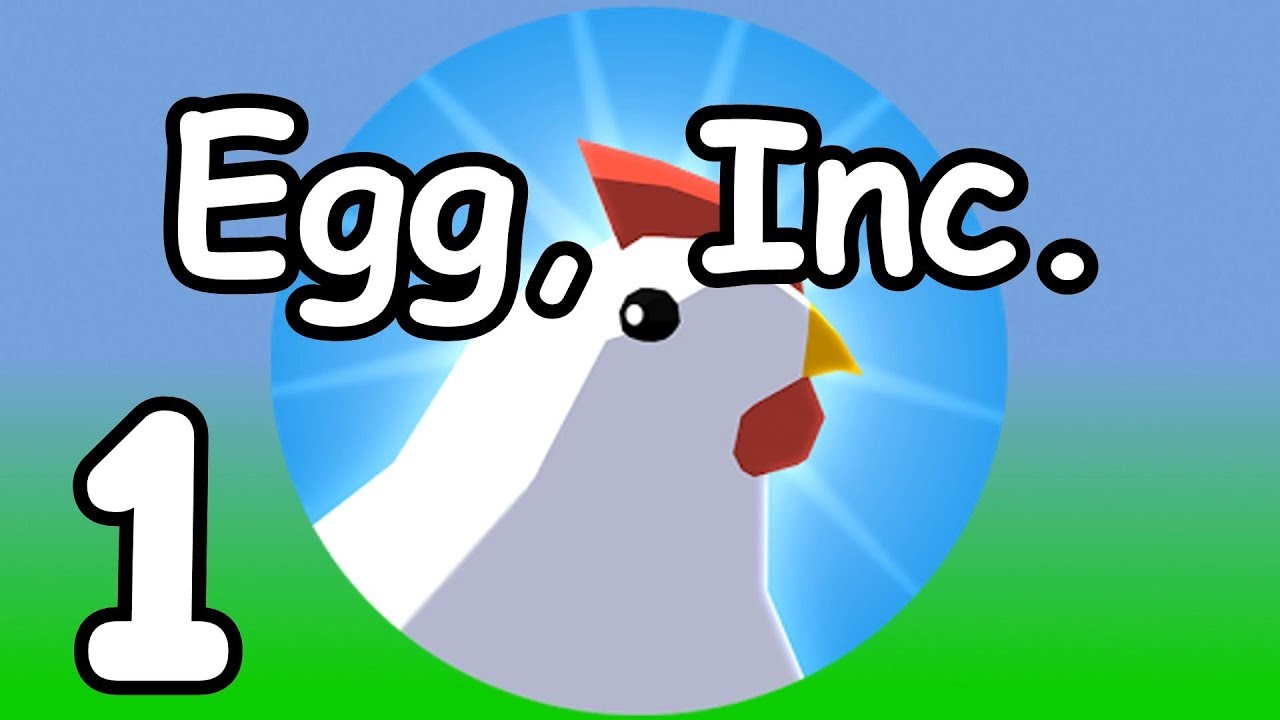 Egg Inc. is a simulation game in which players can select from a variety of chicken and egg kinds, each with its own set of pros and cons. Players manage their resources, strive for maximum output, and make money by selling their eggs in this simulation of a real farm. Players are in charge of monitoring the chickens' well-being and making decisions on the layouts and other structures of the coops.
When selling eggs, players must consider the tastes of all potential buyers. Everything is top-notch, from the animations to the graphics to the babes. Several simulation components in the game add intricacy and realism, keeping the player engaged.
13. Rebel Inc.
App Store rating: 4.8/5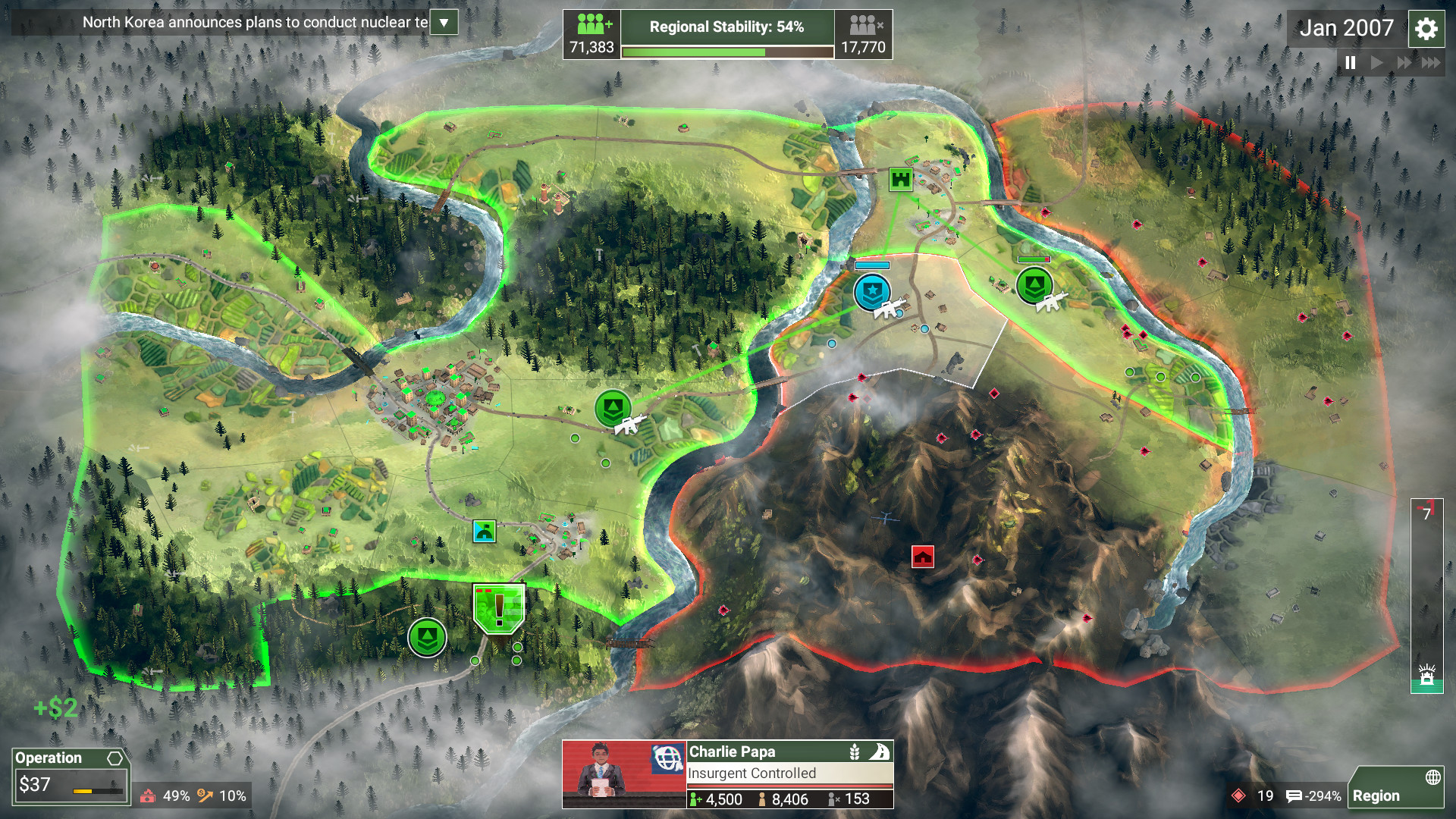 Although the gameplay is similar to Plague Inc., the emphasis here is on surviving a war rather than a pandemic. Players assume the role of governor and must create a balance between the needs of the people and the goals of national stabilization and rebel group eradication.
If the players want peace and prosperity in the seven zones, they must defeat the rebels. To succeed, players must examine multiple possibilities and make difficult decisions. Although it may appear challenging at first, the game comes with simple instructions and assistance for its excellent design and engaging gameplay.
12. SimCity Buildit
Metascore: 50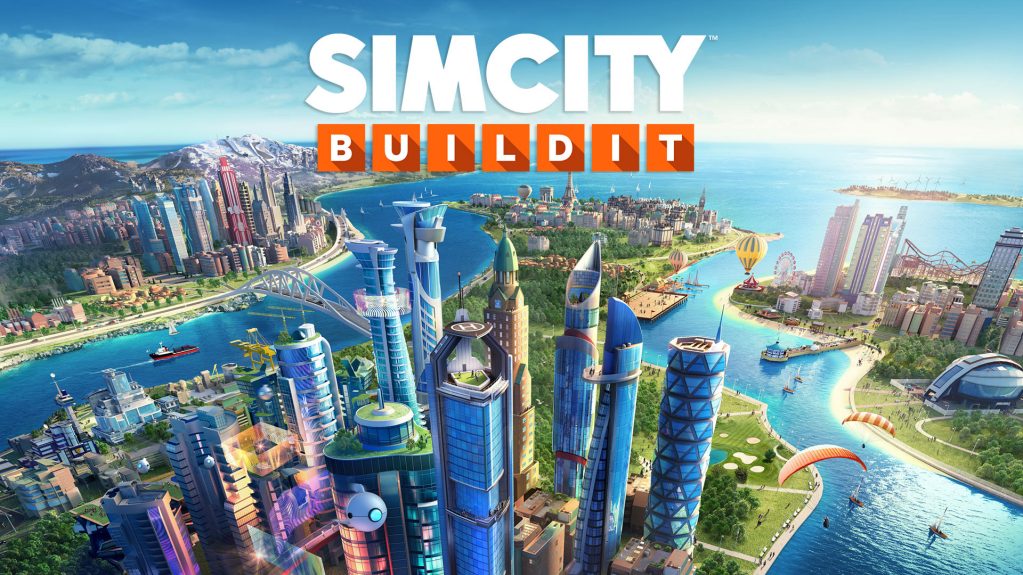 SimCity BuildIt's easy controls and extensive simulation tools provide for a fascinating and addicting gameplay experience. Players can design and personalize their city, making important decisions that determine their residents' progress and prosperity. Players can earn special rewards by upgrading buildings, unlocking new structures, and overcoming difficulties in the game.
The dynamic and responsive nature of SimCity BuildIt is an important component that contributes to its enjoyment. Players must manage their inhabitants' necessities, such as housing, transportation, and utilities, while also tackling challenges such as pollution and traffic. This strategic decision-making keeps players involved in the growth and success of their virtual city.
11. Goat Simulator
Metascore: 62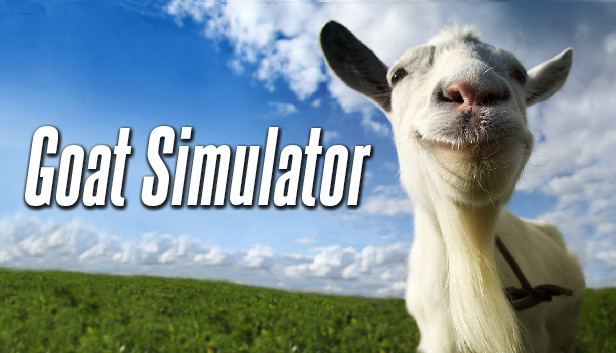 Goat Simulator distinguishes itself by emphasizing pure stupid enjoyment and freedom. Players have no predefined objectives or rules to follow, letting them to explore and interact with the environment in surprising and innovative ways. Whether it's headbutting stuff, licking things, or launching the goat into the air, the game rewards players for their ridiculous acts and encourages them to test the limits of what's possible.
Furthermore, the game's purposefully glitchy and unpredictable physics engine adds to its allure. The goat's odd motions and interactions with the environment result in surprising and humorous moments. Players never know what will happen next, which adds to the sense of surprise.
10. The Simpsons: Tapped Out
Metascore: 69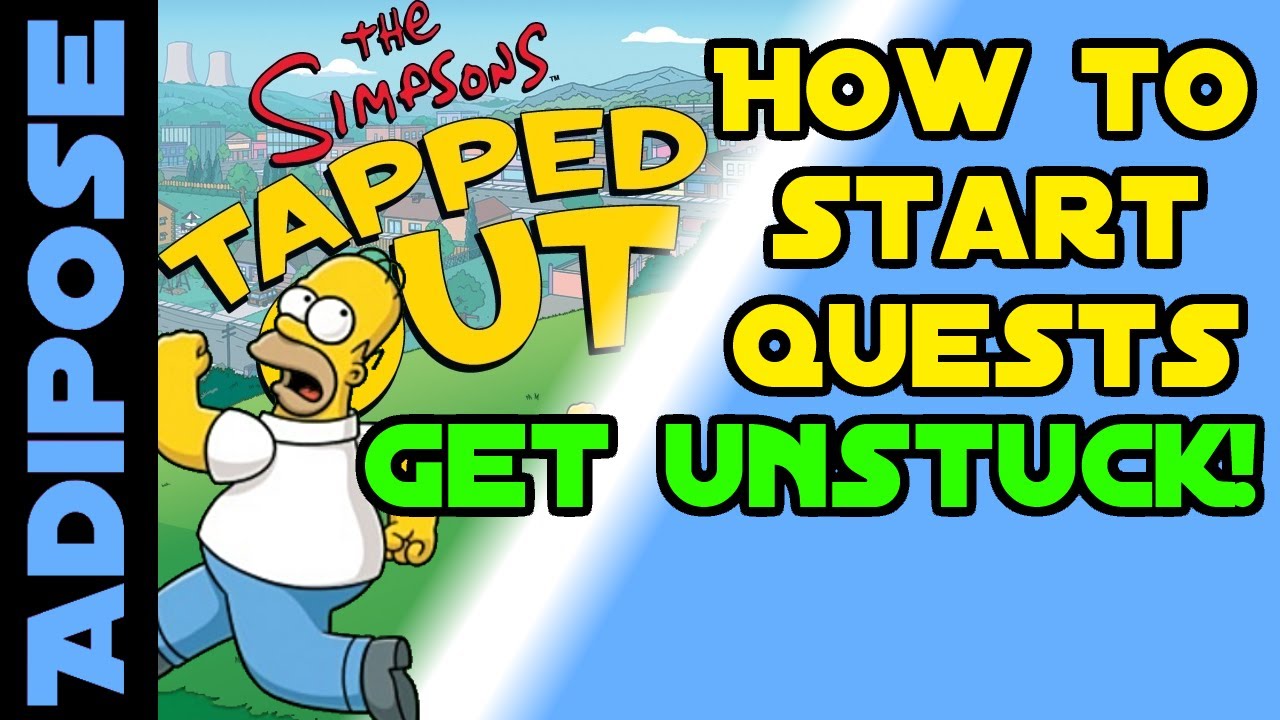 There's a good reason that The Simpsons has been a household name and one of the longest-running TV programs since 1989. The Simpsons have spread across several media, including gaming. The Simpsons: Tapped Out revolves around building and managing Springfield. Players are tasked with rebuilding the city after Homer Simpson causes a nuclear meltdown. They can construct buildings, landmarks, and other town decorations.
The game captures the charm and wit of The Simpsons franchise, with entertaining dialogue and references that fans of the show will appreciate. In addition, the game encourages social interaction through its Friend system. Players can visit their friends' towns, leave messages, and even participate in friendly competitions. This social aspect adds a sense of community and allows players to connect with other series fans.
9. Fallout Shelter
Metascore: 71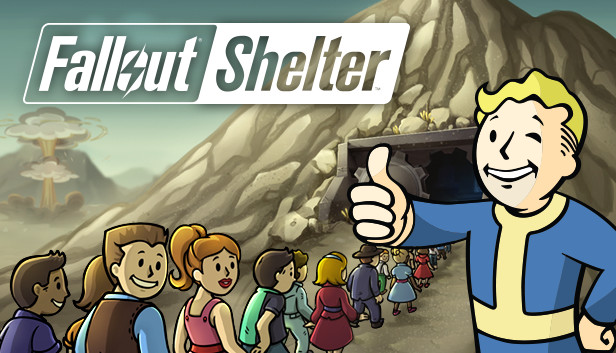 Immersive and addictive are words that can describe management in Fallout Shelter. It strikes a perfect balance between resource management, strategy, and exploration. Throughout the game, players are constantly presented with challenges and content that keep them engaged and invested. Whether expanding the vault, fixing issues, or sending dwellers on expeditions, there is always something to do and decisions to make.
Moreover, Fallout Shelter successfully captures the essence of the lore-heavy Fallout series through its distinct art style, which combines a retro-futuristic design with iconic elements from the franchise. In addition, the game's visuals give a sense of nostalgia to fans of the Fallout games, immersing them in a post-apocalyptic world they know and love. These elements create an authentic and enjoyable gaming experience for new players and longtime fans.
8. Animal Crossing: Pocket Camp
Metascore: 72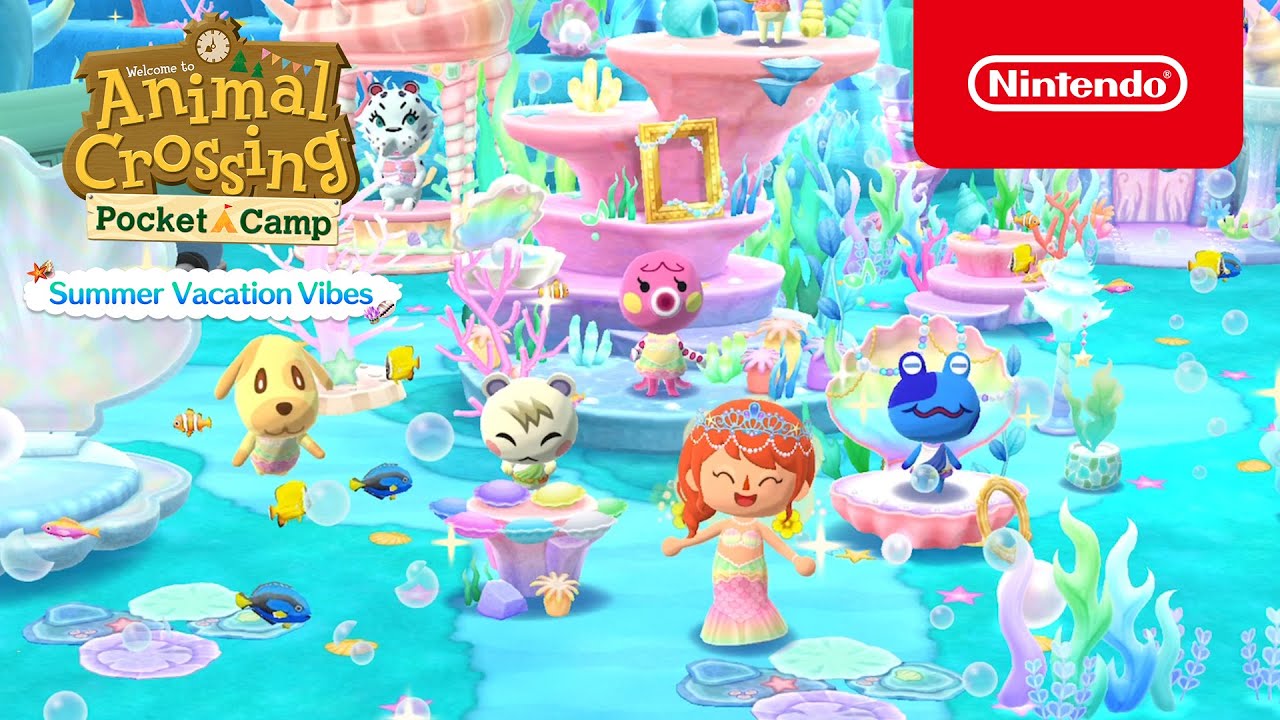 Animal Crossing: Pocket Camp is the ideal simulation game for any gamer looking for something light to do in their leisure time because it is free and simple to pick up and play. Players are thrown adrift on an unknown island, where they must fend for themselves, make friends with the local fauna, establish up camp, explore, gather resources, and craft various objects.
Players in the game look for licenses and farm characters to unlock the best furnishings and decor for their homes. Animal Crossing: Pocket Camp provides over 300 pieces of clothing, 100 animal friends, and 1,000 pieces of furniture, giving players a plethora of options for how they want their house to look.
You may also like:
7. Plague Inc.
Google Play: 4.7/5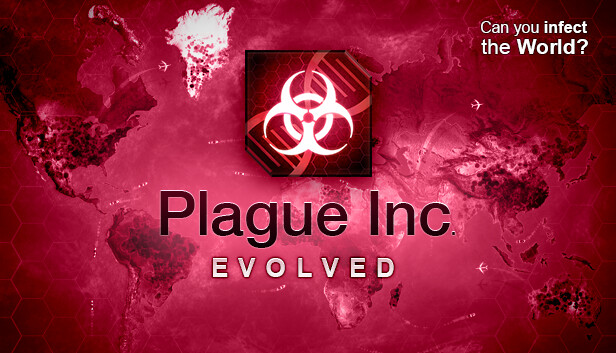 If players have ever wanted to control a deadly pathogen, Plague Inc. is certainly the game to download, as the selling point is to infect and wipe out humanity. The gameplay revolves around strategizing and evolving the pathogen to overcome the efforts of society to combat the outbreak. Players start by choosing a type of pathogen, such as a virus or bacterium, and then plan their strategy to infect and spread across the globe. They must carefully manage factors like transmission, symptoms, and abilities to maximize the pathogen's potential for infection and lethality.
As the game progresses, players face various challenges, including human efforts to develop a cure, genetic mutations, and public awareness. What makes Plague Inc. a standout game is its engaging and thought-provoking gameplay. In addition, the game's strategic element keeps players constantly engaged as they make critical decisions to outsmart the efforts of scientists and governments.
6. Real Flight Simulator
App Store: 4.6/5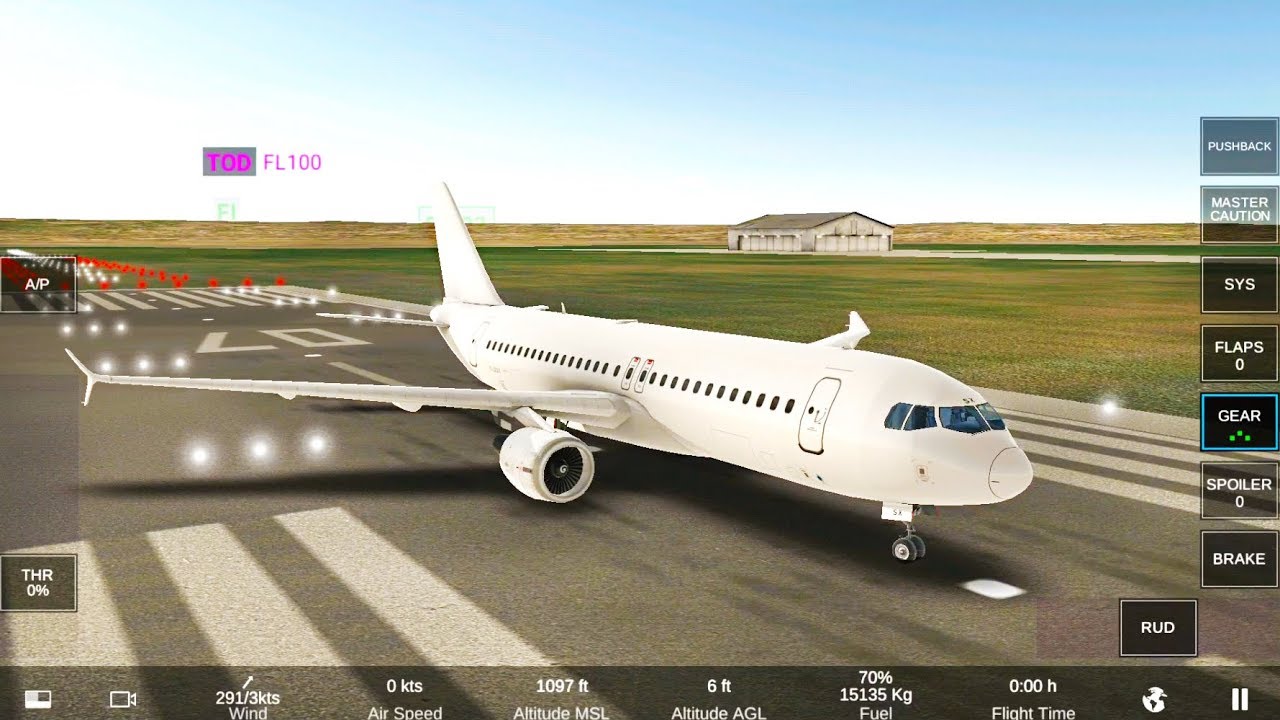 There is a realistic and immersive experience awaiting pilots in Real Flight Simulator. Players can take control of various aircraft in an authentic flight simulation. The gameplay revolves around piloting different planes, ranging from small propeller aircraft to commercial jets, and experiencing the thrill and challenges of flying in various weather conditions and environments.
Real Flight Simulator's attention to detail and realism makes it stand out. From the intricacies of takeoff and landing to navigating through air traffic, players must master the controls to ensure a successful flight. The realistic cockpit view and detailed aircraft models enhance the immersion, making players feel like pilots.
5. My Time at Portia
Metascore: 73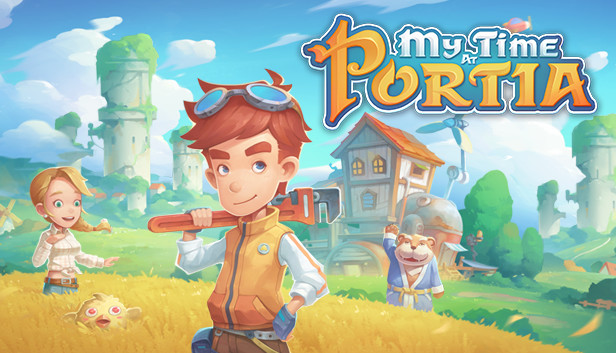 The community simulator aspects and relationships that players can cultivate within the vibrant world of My Time at Portia are what draw players in. From honing their crafting and building skills to socializing and romancing with the dynamic cast, there is no shortage of engaging gameplay opportunities.
Additionally, the game's expansive 3D environment encourages players to venture beyond the confines of their workshop to unravel secrets, discover hidden treasures, and fight monsters. For players who love community simulators or crave a rich and immersive gaming experience, the game offers a compelling adventure that will leave a lasting impression.
4. Sims FreePlay
Metascore: 80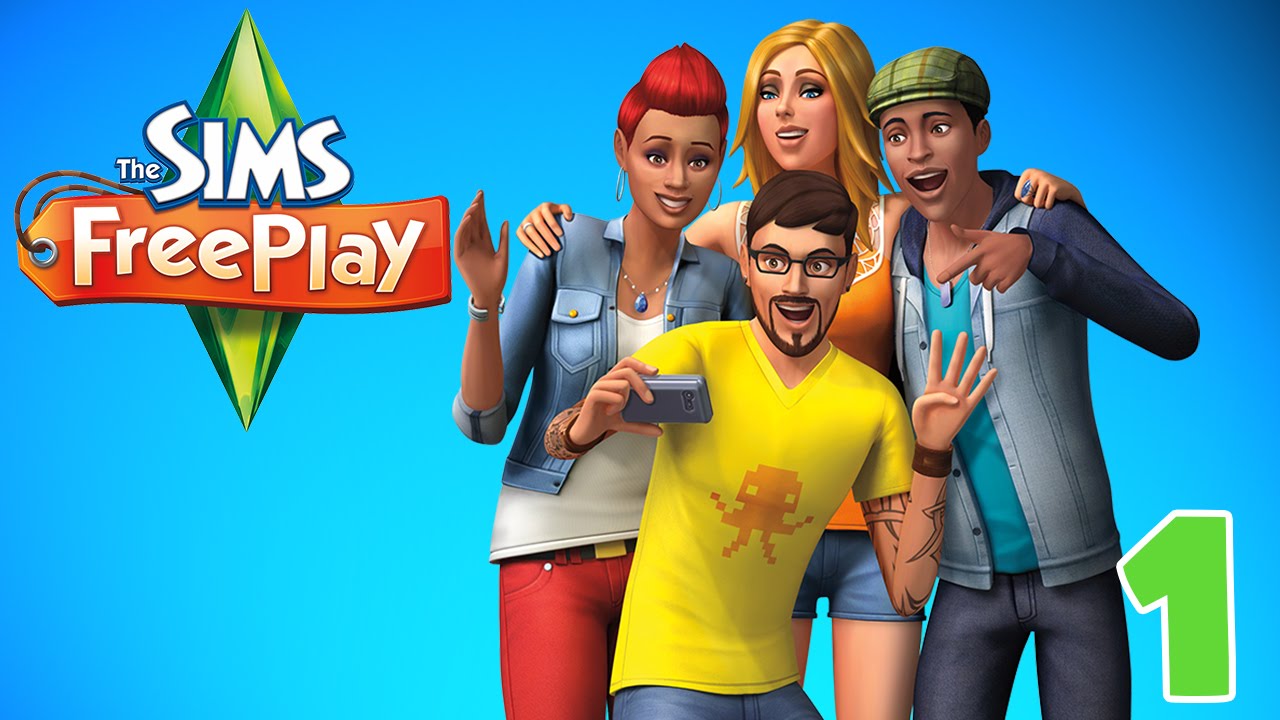 In Sims FreePlay, players can customize and design their Sims' appearance, build and furnish their homes, and engage in various activities. The immersive and open-ended gameplay, where players can explore a complex virtual world while witnessing their Sims' growth and development over time, makes it unique.
Players have control over shaping Sims' lives and personalities, making decisions that affect their relationships, careers, and overall well-being. Additionally, Sims FreePlay provides a strong sense of progression and achievement. Players can earn valuable rewards by completing quests, goals, and events and unlocking exciting new content.
3. Pocket City
Metascore: 83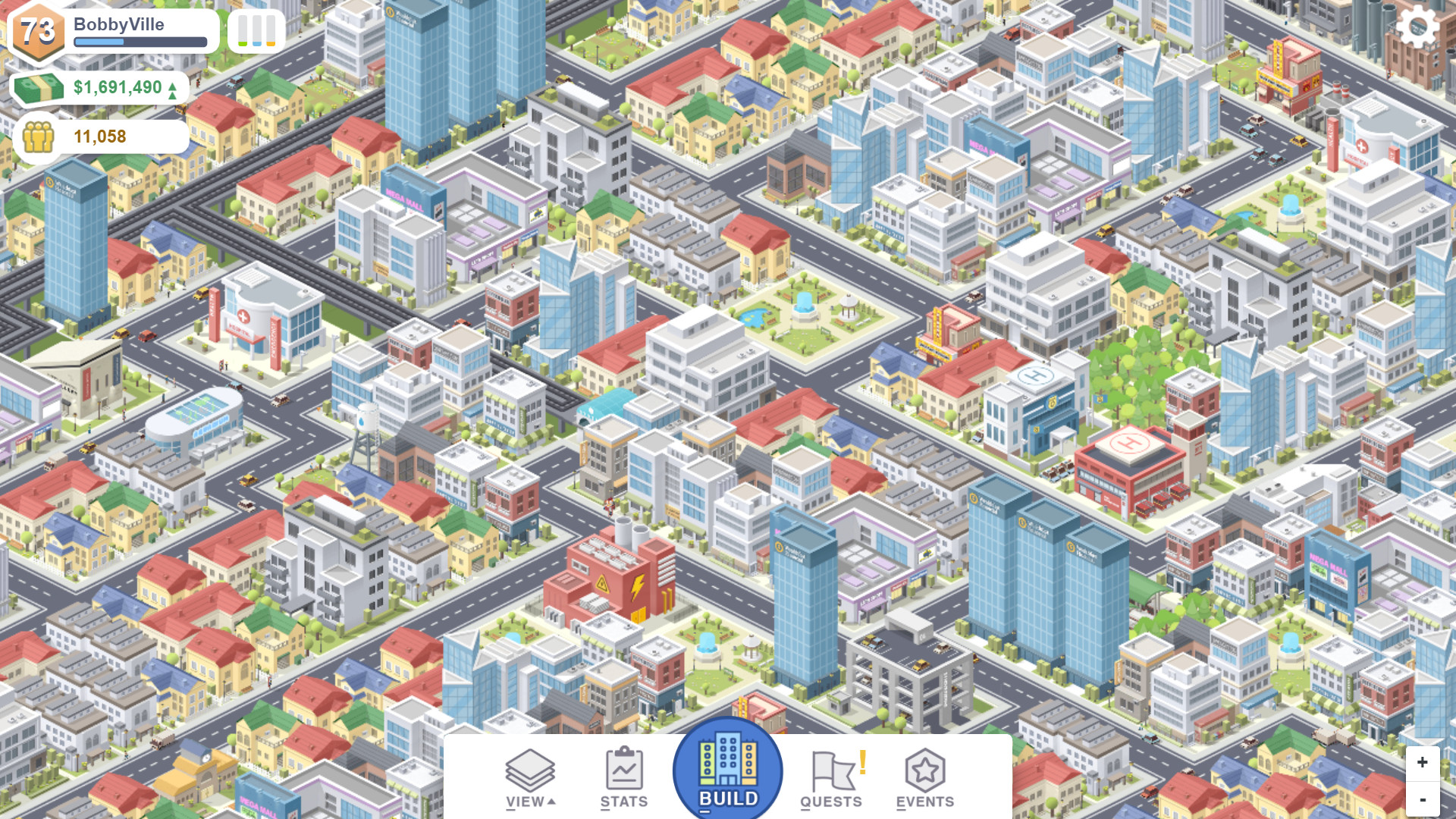 Pocket City is one of the best mobile city-building simulation games, and it works great in either portrait or landscape orientation. Players are responsible for maintaining order in the city, which will feature all the amenities one would expect from a modern metropolis, from homes and businesses to parks and schools.
In this one, unpleasant realities like traffic and natural calamities coexist with more pleasant ones like block celebrations. Pocket City isn't the most complicated on Android, but it has plenty of depth to keep gamers engrossed for hours. They can try out Pocket City for free, and if they love it, they can make a one-time payment to unlock offline play.
2. Stardew Valley
Metascore: 89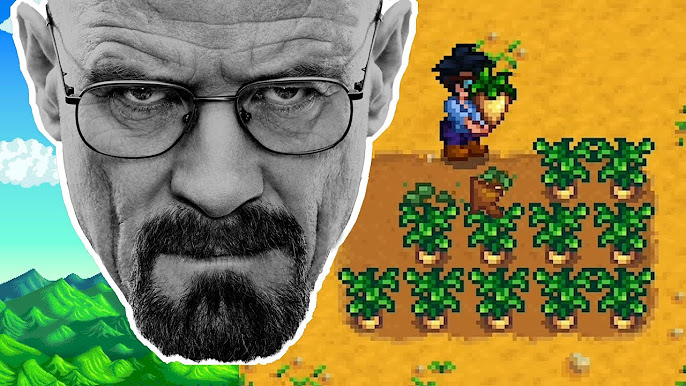 For a fairly old game, Stardew Valley captivates an addictive gameplay loop that has kept players coming back for more. The game encourages players to plan and manage their farms, deciding what crops to grow, how to allocate resources, and how to maximize profits. In addition, there is a sense of progression as players upgrade their tools, unlock new areas, and discover new crops and animals, providing a constant sense of achievement and satisfaction.
Another aspect that makes Stardew Valley exceptional is its attention to detail and depth in its immersive and charming world. In addition, the small-town atmosphere creates a cozy and relaxing environment that draws players in. Whether building relationships with the diverse cast of characters, participating in seasonal festivals, exploring the mines for valuable resources, cooking delicious food, or customizing and designing their farm, there is always something new to discover and enjoy.
1. PewDiePie's Tuber Simulator
IMDb Rating: 7.3/10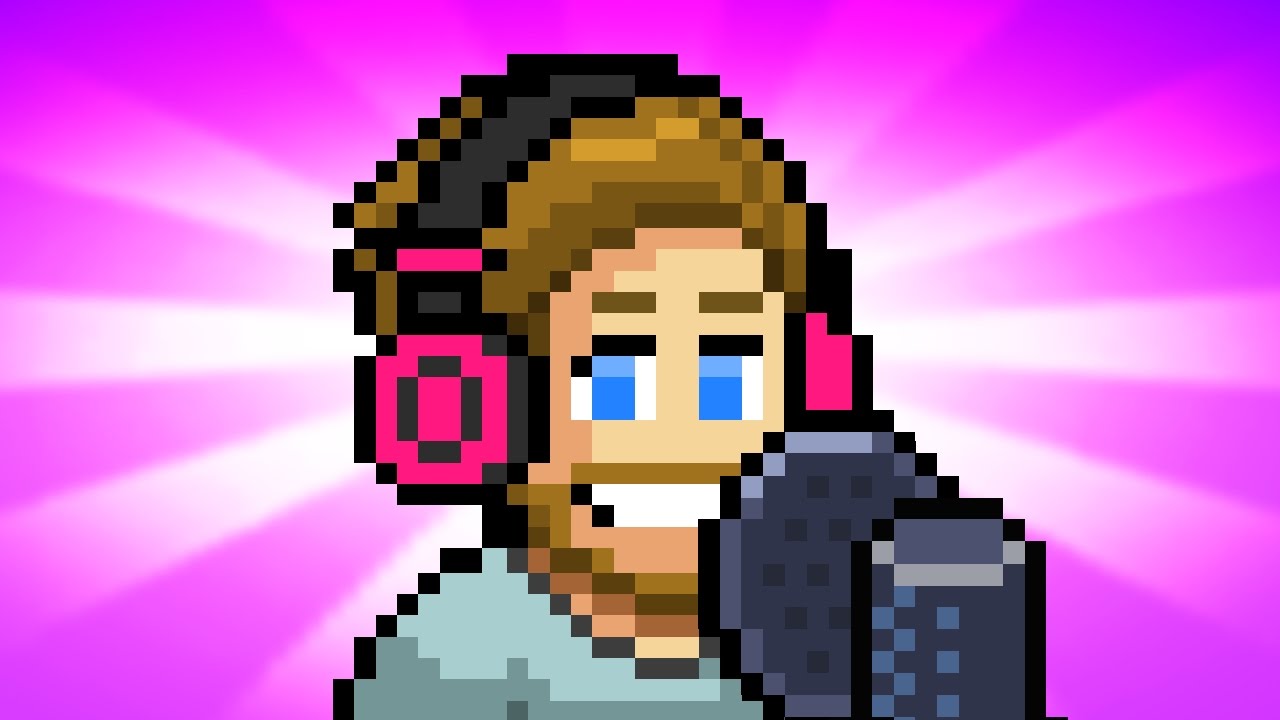 For players looking to fulfill their dream of being successful YouTube celebrities, PewDiePie's Tuber Simulator would be the perfect game. Players assume the role of budding YouTubers, starting from scratch and working their way up to become famous internet celebrities. The gameplay revolves around creating and managing their virtual YouTube channel, where they can produce videos to gain subscribers.
As players gain more subscribers and views, they earn in-game currency that can be used to purchase items, accessories, and decorations for their virtual studio. Additionally, the gamer provides constant updates and events, keeping the gameplay fresh and exciting. Finally, the game's vibrant community and the ability to connect with others enhance the overall experience, making it a delightful and immersive simulation.
"Gamerant"