One new Honkai: Star Rail redeem code for Stellar Jades is released in July 2023. Below is all the information about codes for July 2023 in Honkai: Star Rail.
Honkai: Star Rail is the newest release of HoYoverse, the maker of Genshin Impact. This gacha game is a turn-based strategy RPG that sets in the Honkai universe, although it's not a sequel to Honkai Impact 3rd.
Similar to Genshin Impact which often has some codes, Honkai: Star Rail also features some redeem codes for people to claim on launch day. This article will feature the three Honkai: Star Rail redeem codes, how to redeem them, and other items players will get to begin their Trailblazing journey.
Updated by Nahda Nabiilah: Honkai: Star Rail got its first update where three new characters are added in version 1.1. The first half features a new 5-star unit, Silver Wolf, while the second half will add two Imaginary characters, Luocha and Yukong. Both units are set to be Imaginary characters that follow the Path of Abundance and Harmony, respectively. The update of version 1.1 also comes with one new Honkai: Star Rail redeem code for July 2023.
Honkai: Star Rail Codes For July 2023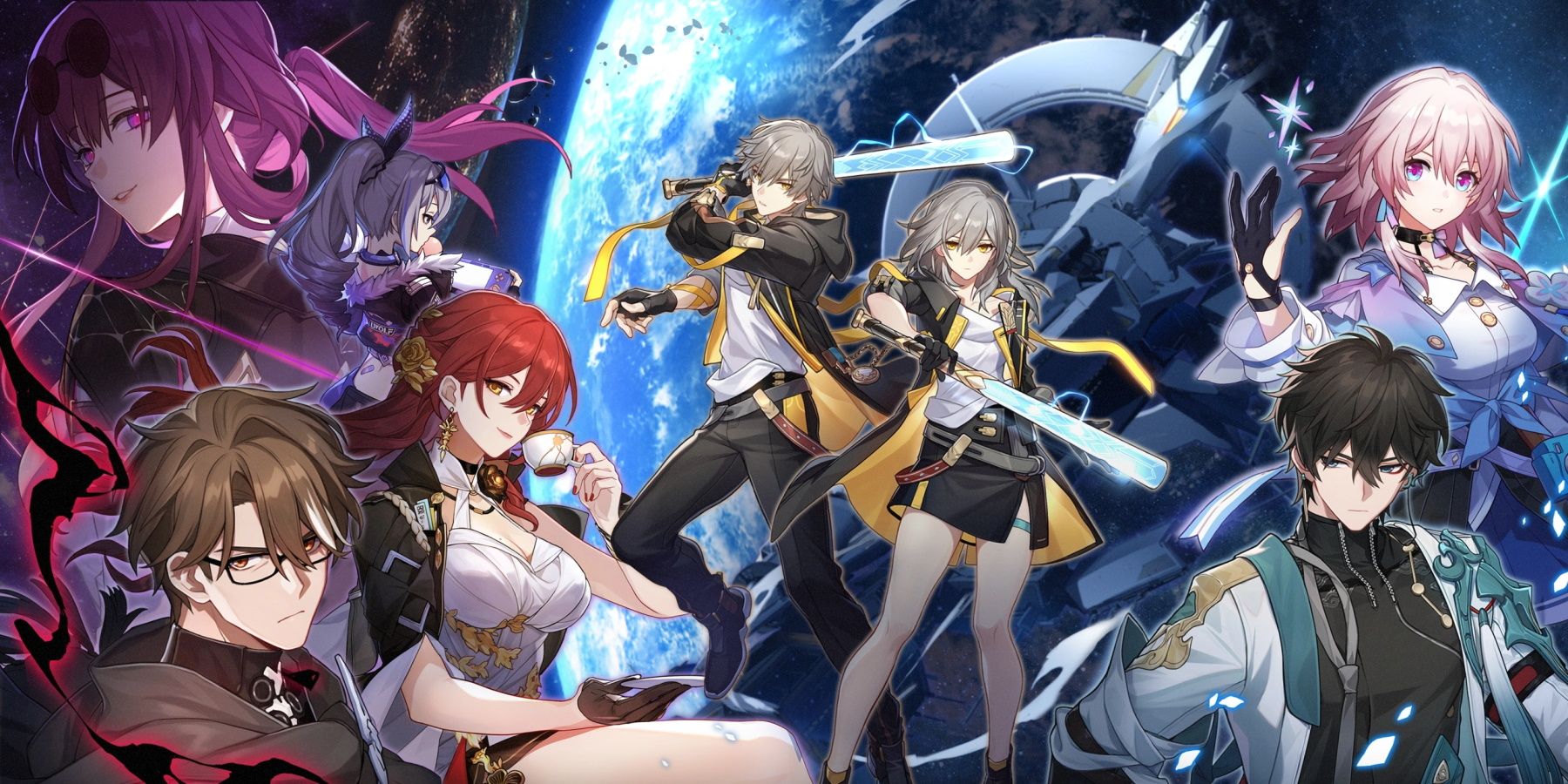 One new code is added in Honkai: Star Rail 1.1, marking one new redeem code for July 2023.
New Honkai: Star Rail Code For July 2023
BTN5EL69P6K3 (50 Stellar Jades)
Old Honkai: Star Rail Codes
HSRGRANDOPEN1 (100 Stellar Jades)
HSRGRANDOPEN2 (100 Stellar Jades)
HSRGRANDOPEN3 (100 Stellar Jades)
HSRVER10XEDLFE (50 Stellar Jades)
STARRAILGIFT (50 Stellar Jades)
HSRVER10JYTGHC (May code for 50 Stellar Jades)
SURPRISE1024
GOODGAME1024
2SP2XE4YBJBB (50 Stellar Jades)
BSN2EWMHA4RP (50 Stellar Jades)
How To Redeem Honkai: Star Rail Codes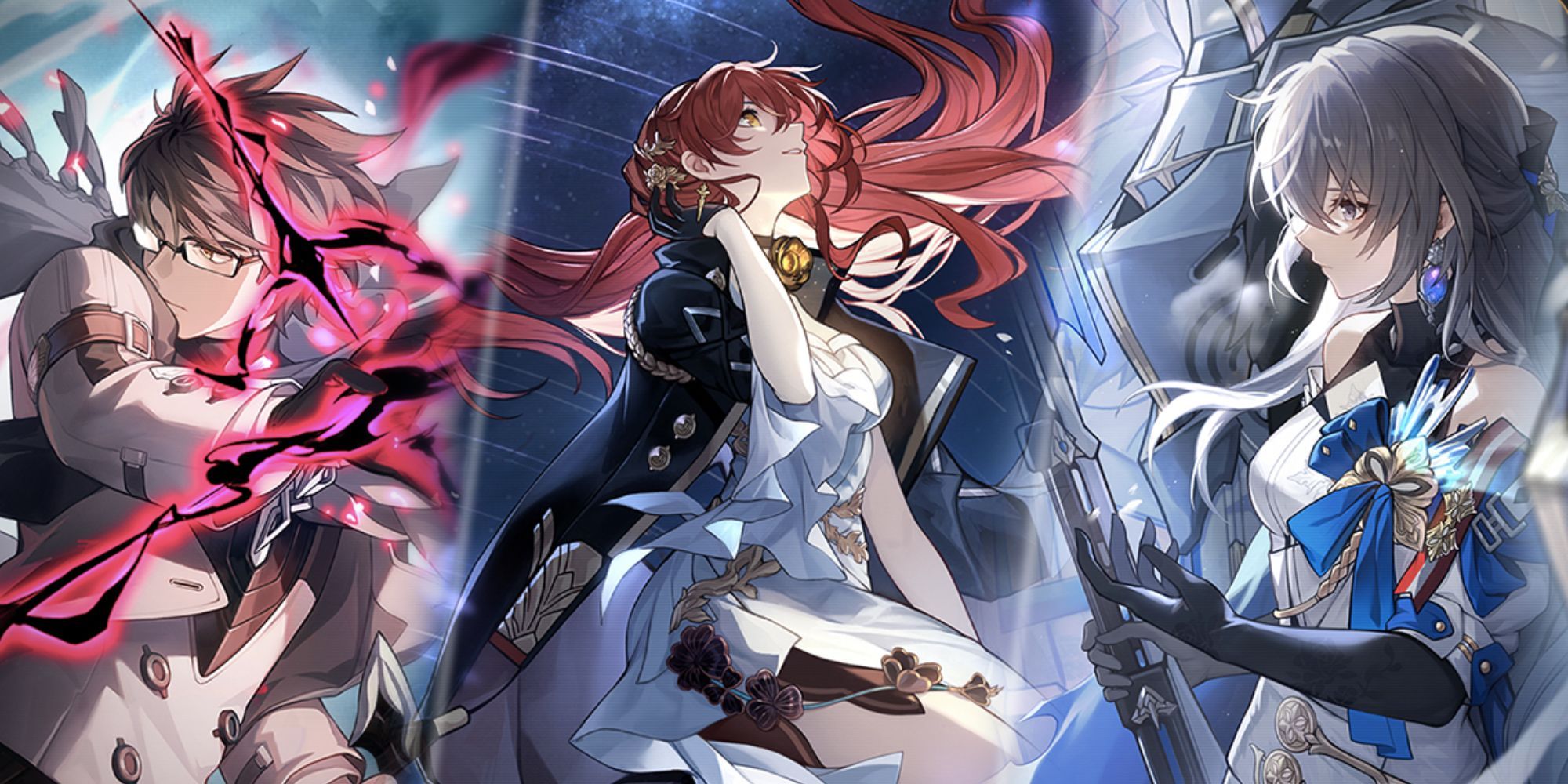 To redeem the HSR codes, log in to the Honkai: Star Rail redeem code website https://hsr.hoyoverse.com/gift, then manually input the codes.
Players should ensure they already made an account before trying to redeem. Otherwise, the website won't find the desired profile.
Alternatively, once players unlock the in-game menu, there will be a Redemption Code button under Trailblazer Profile, which can be accessed by pressing the menu button next to their MC's name.
Stellar Jade In Honkai: Star Rail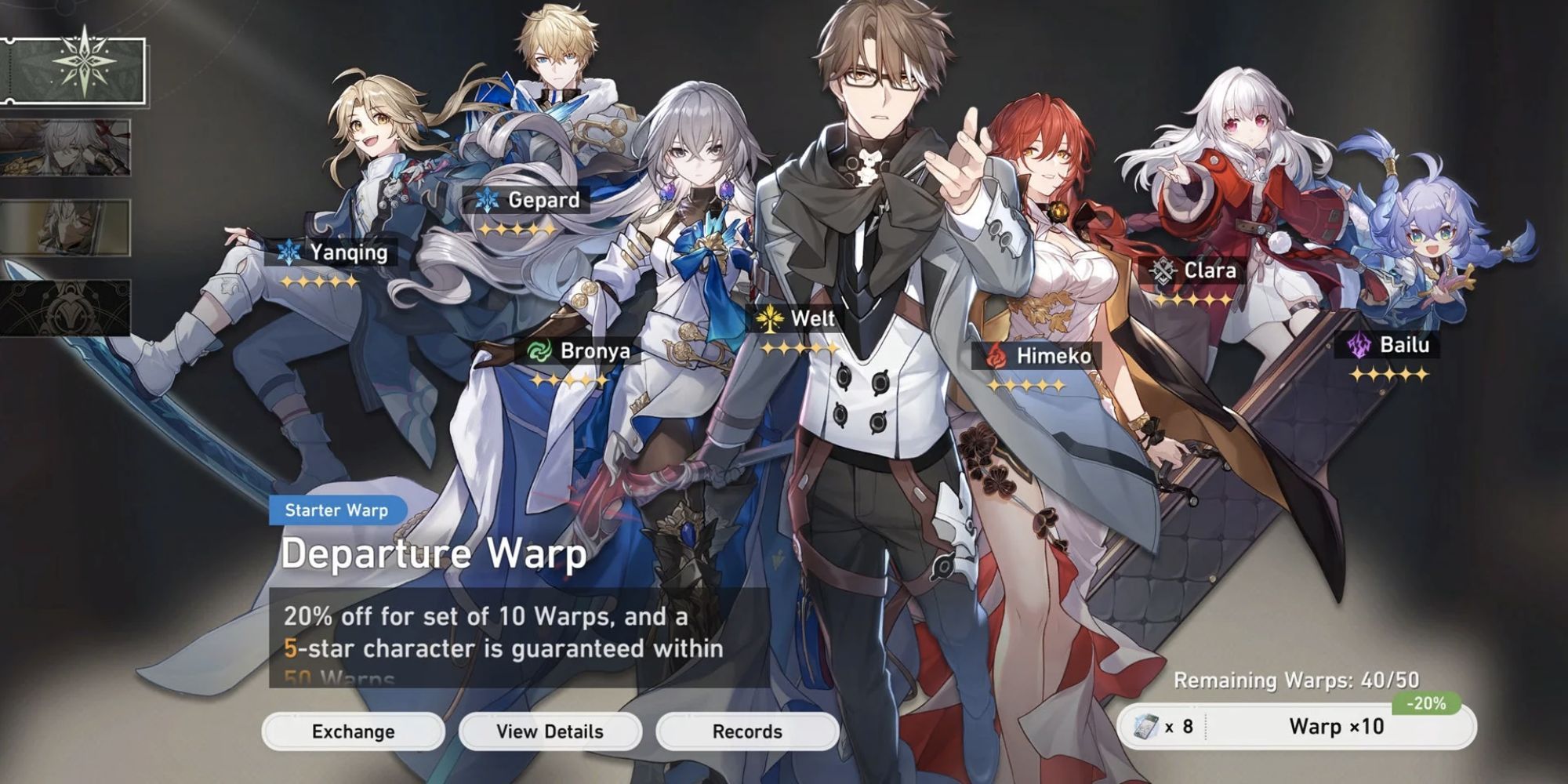 Stellar Jade is the primary currency for Honkai: Star Rail players. In Genshin Impact, it's equivalent to Primogems, which means people will use it for gacha (called Warp in HSR) and to recover 60 Trailblaze Power, up to eight times per day. Just like in Genshin Impact, each Warp will cost 160 Stellar Jades, and there are two types of Warping currencies; Star Rail Pass and Star Rail Special Pass. The former is used for Standard Warp, while the latter is for Limited Banner, which will include Honkai: Star Rail Seele on launch day.
The game will feature a Beginner Banner for new players, which allows people to gain 50 Warp at the cost of 40. A guaranteed 5-star will also be rewarded after all 40 pulls are performed.
Fortunately, amassing this number will be a piece of cake. Not only the early game is filled with rewards, but players who pre-registered will also get the following goodies:
20 Star Rail Pass
100,000 Credit
Trailblazer – Welcome Avatar
Serval (4-star Lightning Erudition character)
Then, by playing and leveling up, people will earn some more Star Rail Pass and Stellar Jade, up to 40 Passes and 1600 Stellar Jades by Trailblaze level 35. Additionally, the launch of Honkai: Star Rail will also include a log in event, which grant a total of 10 Star Rail Special Passes for seven days of log in.
"Gamerant"