Farming Simulator 23 is finally out on the Nintendo Switch, Android and iOS.
Giants Software has finally released the highly anticipated title, Farming Simulator 23 on Nintendo Switch and mobile. It is the successor to the acclaimed 2020 game and significantly expands on gameplay with the addition of new crops, machines, maps, and unique features.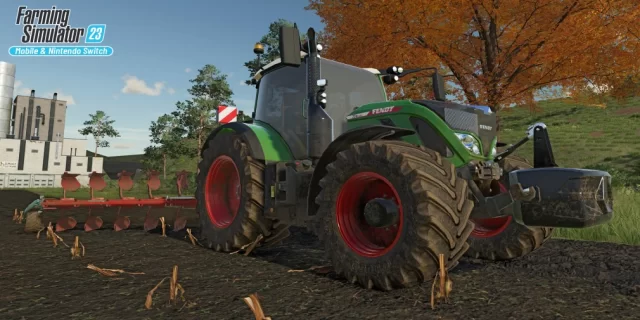 Farming Simulator 23 takes the franchise to new heights with all the content it has released with. There are over 100 authentically digitized machines from world-renowned manufacturers such as Case IH, CLAAS, DEUTZ-FAHR, Fendt, John Deere, KRONE, Massey Ferguson, New Holland, and Valtra waiting to be driven.
Farmers can ride them on the two distinctive maps, each offering something unique. Amberstone and Neubrunn have been inspired by farms in the USA and Europe and this will be reflected in the vastly different climatic conditions and seasonal cycles. There's a horde of collectibles to gather too.
Furthermore, the game adds 14 new crops, including grapes, olives, and sorghum, that make use of advanced gameplay mechanics of ploughing and wedging. This adds a new layer of complexity as players can, for instance, harvest wheat and convert it into flour which can subsequently be used to bake bread and other pastries.
Speaking about their latest iteration in the popular series, Boris Stefan, Head of Publishing at Giants Software, said: "We're proud to strengthen the series' position as a figurehead for this family-friendly genre with this new benchmark for mobile farming. Farming Simulator 23 proves that simulation games are not limited to a selection of platforms, but can be played anywhere and anytime."
If you're ready to hop onto a tractor and begin your agricultural journey, download Farming Simulator 23 by clicking on your preferred link below. It costs a premium of $7.99 or your local equivalent and also additional in-app purchases. Visit the official website for more information.
On the lookout for similar games? Then, check out this list of some of the best farming games to play on mobile right now!
"Pocketgamer"