Popular messaging services are a terrific method for companies to communicate with clients directly and offer quick customer support. Below are the most popular messaging apps in the USA that you shouldn't miss.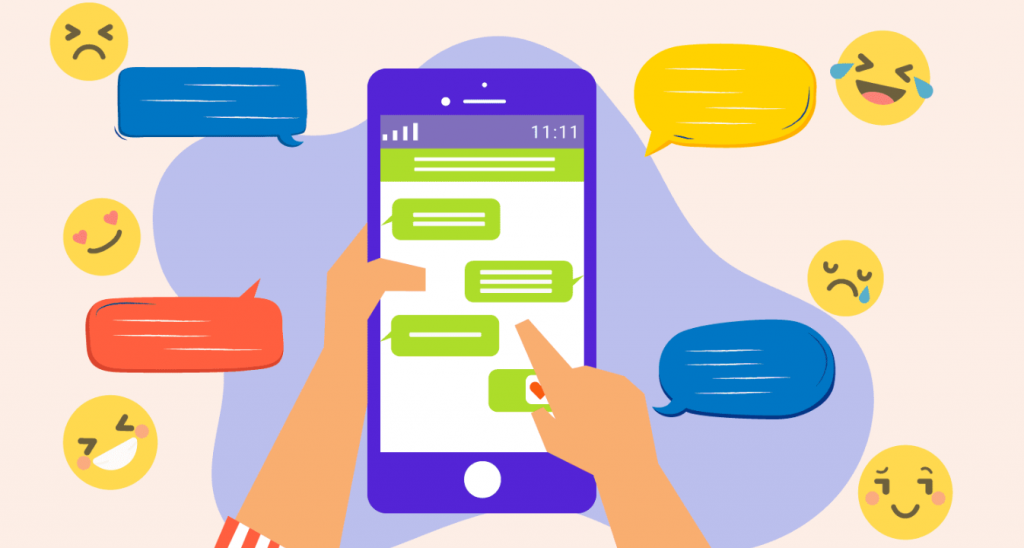 Which messaging app is mostly used in the USA? There are nearly too many methods to contact people in the USA. The good news is that you don't have to use every social messaging service. Instead, consider the technologies that your particular target market favors and concentrate your efforts there. Here are the most popular messaging apps in the USA you should try right now.
WhatsApp
With more than 2 billion users worldwide, WhatsApp is the most popular social messaging program. It's a fantastic method to connect with a broad audience and use conversation to share personal stories, hopefully accelerating the buyer journey in the process.
With WhatsApp, you can set up automated push alerts, employ chatbots to respond to frequently asked questions from customers, or personally address inquiries to create a personalized purchasing experience.
The drawback of WhatsApp is that not everyone will have access to the platform's business, targeting, and advertising functions because WhatsApp Business isn't available everywhere (it's not available in Canada, for example).
Even though WhatsApp may be the most widely used app on earth, it is less widely used in other areas. Make sure the WhatsApp experience is a good fit for your own consumer base before investing all of your resources in it.Here are some interesting WhatsApp statistics.
Messenger
If the North American market is significant to your company, Messenger might be the finest social messaging software for you because of its extensive presence in the U.S. and Canada. (However, it is not to imply that international marketers cannot profit; over 1.3 billion users utilize Messenger to stay in touch with friends, family, and enterprises worldwide.)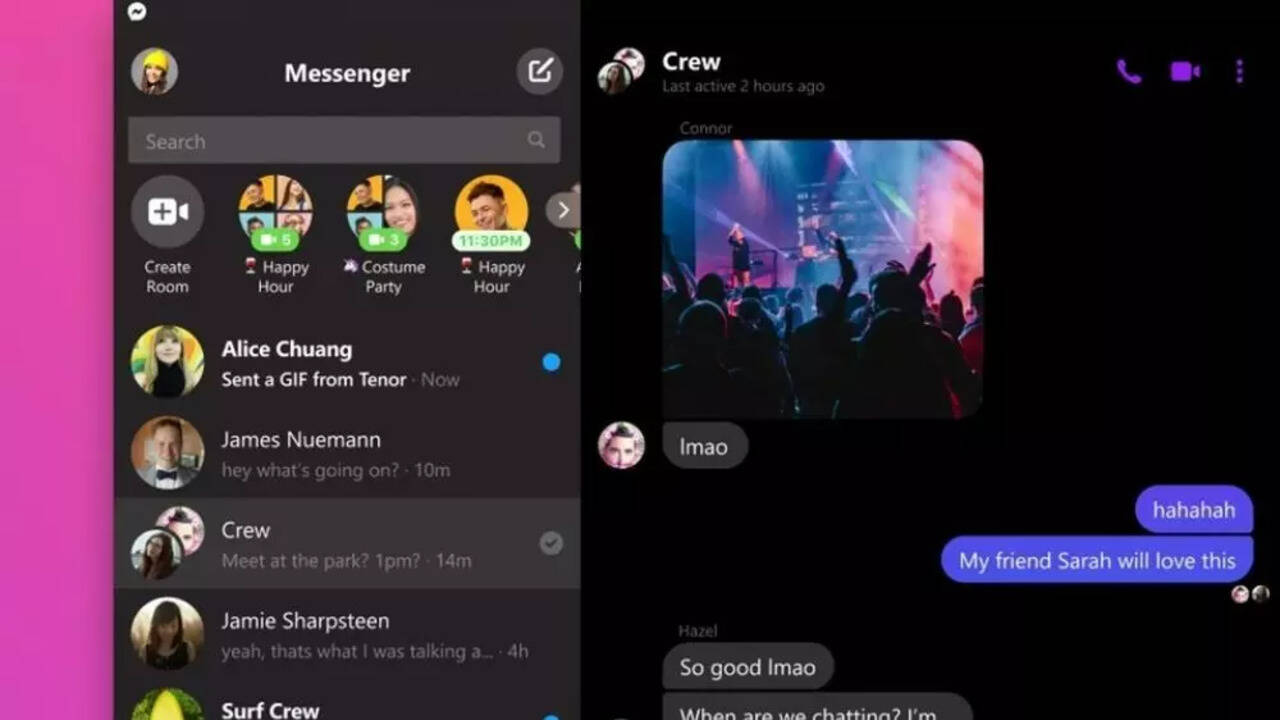 It is possible to set up conversational chatbots in Messenger.Messenger can incorporate Facebook's Shopping feature, enabling users to finish a transaction right there in the chat.
If you want to use Messenger for paid placement, Facebook also offers sponsored messages and adverts.
The fact that your response time is displayed on your Facebook Business page is another wonderful feature of Messenger that lets customers know exactly what degree of customer care to anticipate.Click here to view Facebook Messenger statistics.
WeChat
China's app market is dominated by WeChat. 78% of Americans between the ages of 16 and 64 use it, and there are more than one billion users worldwide. There are countless additional apps and functions included in it. The platform hasn't gained much traction in the company's attempts to introduce it outside of China.
WeChat is essential for your company if a sizable portion of your target market is in China.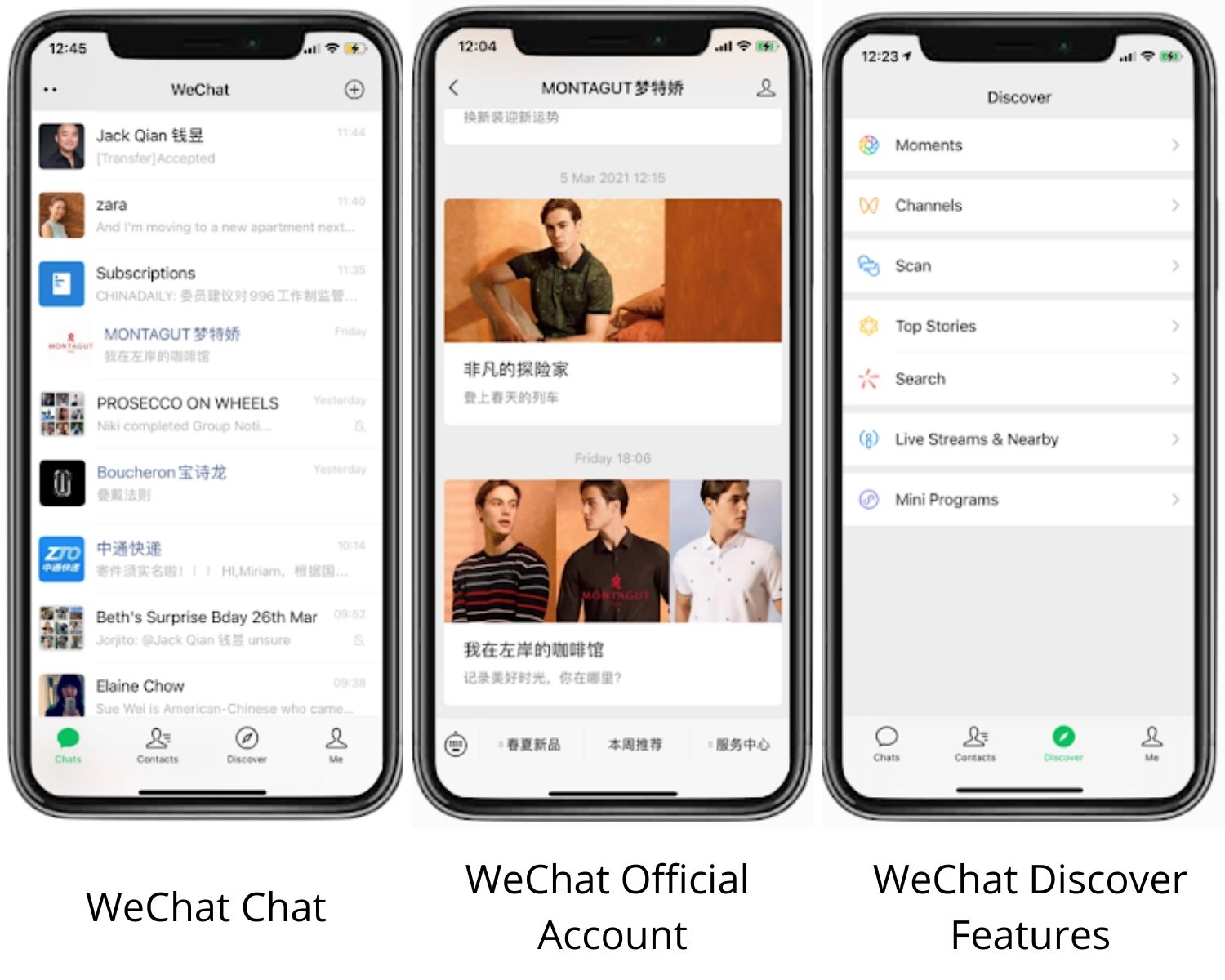 WeChat is a logical fit for conversational commerce because it is also used as a payment mechanism. Businesses can advertise on WeChat by opening an Official Account on their own or working with other businesses.
You may publish material on WeChat, engage with your followers and customers directly, and even sell to them if you have an Official Account.
Now, people from more than 100 nations—including Canada—can open an official account without a Chinese business license.
QQ
With only 574 million users, QQ, another messaging service largely used in China, almost appears insignificant in comparison to WeChat. (The same parent firm, Tencent, is the owner of both.)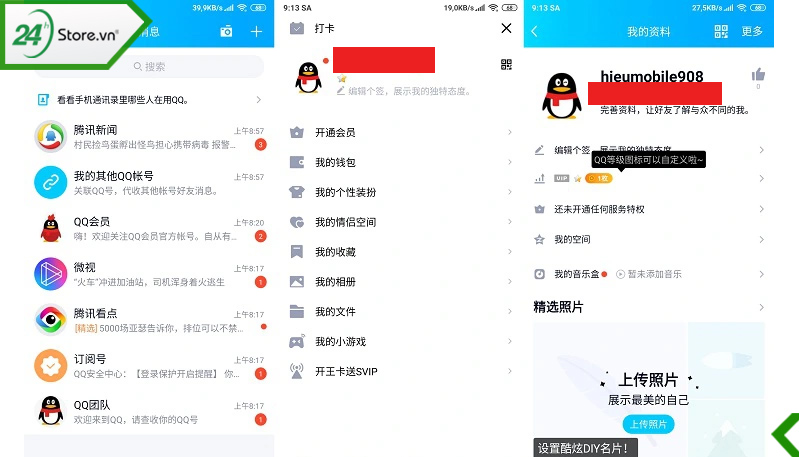 If Gen Z is important to your brand and is a younger population, this can be a social messaging tool to investigate. Games and blog services are also available on QQ.
Snapchat
Snapchat is still in the top 15 most popular social media sites in the globe as of 2022. Even while Snap is most known for its disappearing videos and photographs, American businesses can also utilize it as a text-based conversation tool to reach a large audience of Gen Z consumers.
Users of Snapchat can swipe up on a story to phone or text a company from their mobile device, visit the company's website, or download an app.
On this site, users are 60% more likely to make an impulse buy, so it seems like a wonderful place to strike up a discussion. With Snap's new desktop functionality, you can control your chats from your PC, not just your phone.
Google Business Messaging
Customers can contact you in real-time right from your Google Business Profile listing using the free messaging service Google My Business Messaging.
Customers won't have to browse through to your website to look for an email address or phone number to get in touch with your company; they can do it right from search results.
Customers can chat with you directly from your listing on Google Maps or Google Search. The drawbacks? The usage isn't precisely as familiar and comfortable as utilizing a more common app because they aren't necessarily using this as a means of contacting their relatives and friends.
Still, it probably can't hurt to set up Google My Business Messaging. Messages can come right to your phone or desktop so you can easily respond to queries wherever you are.
Instagram DMs
On the surface, Instagram appears to be a photo and video sharing software, but it has also developed into a hugely popular messaging tool. Businesses with a presence on this app, which by the way has 1.22 billion users worldwide, are likely to have a lot of followers falling into their direct messages. Therefore, you might as well plan a customer service strategy for how to approach them.
Make yourself available for conversation because 44% of Instagram users use the platform on a weekly basis to shop. Additionally, Instagram offers practical quick-reply features that make it easier to respond to frequently requested queries.
Instagram users can send each other text messages as well as images and videos with added effects and captions.
Sending direct messages to followers can help brands and creators establish personal connections with their audience, connect with possible collaborators, and assist customers who have queries or feedback.
Line
Out of the 178 million users globally, 92 million of them are in Japan, where Line is a well-liked social messaging program that provides much more than just a chat feature. This super-app, similar to China's WeChat, allows you to send money to friends, purchase online, stream music, and call a taxi.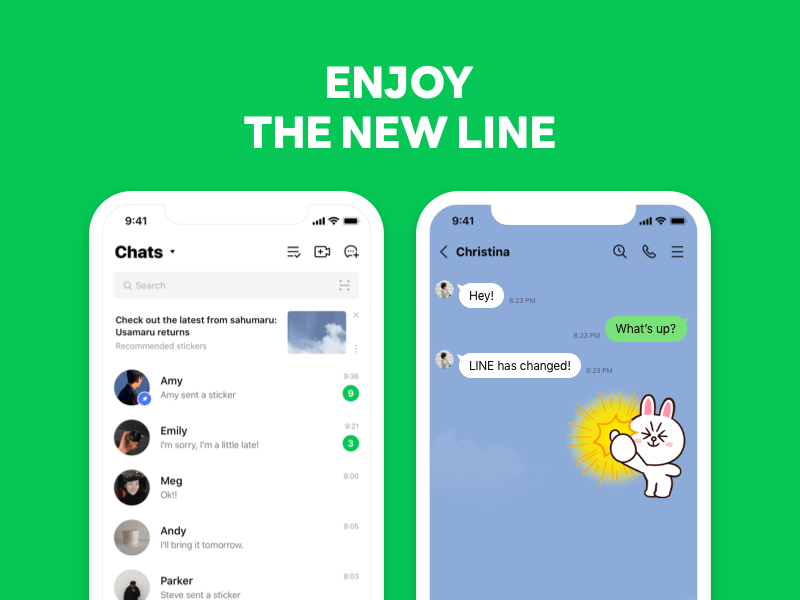 Similar to Facebook or Instagram, Line has a timeline and homepage that let users follow the postings made by friends and businesses. Companies can communicate updates with followers on "Official Channels".
Line is a great app for connecting with relevant communities and fandoms because users can form group conversations with up to 500 people and construct discussion bulletin boards.
The popularity of stickers is one of Line's most distinctive aspects. The frequent exchange of digital artwork via chat is a significant source of revenue for Line. Brands interested in participating in Line may want to think about creating their own sticker set or at the very least research how consumers regularly employ gif stickers.
Viber
Viber users may be found in more than 190 countries and there are 70 million interactions every hour. So it might be time to pay attention if you haven't heard of Viber yet.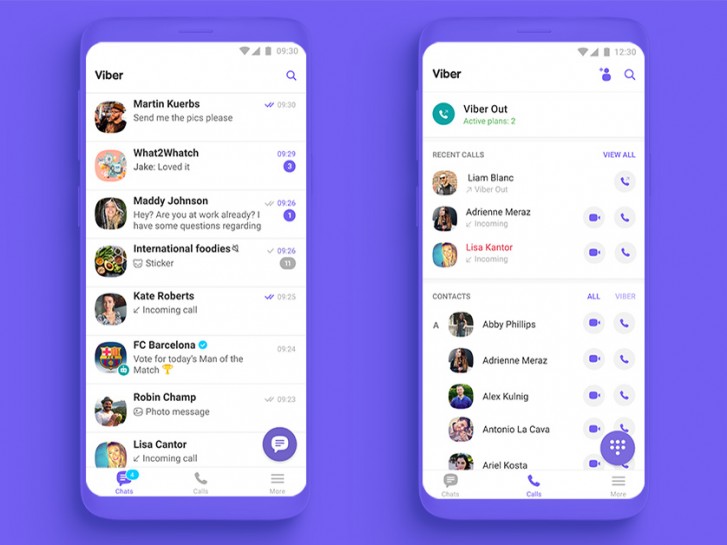 The software advertises itself as a "consumer-first platform" with features that help businesses reach and interact with target audiences. Utilize chatbot integration to provide 24/7 service while reaching Viber users with advertisements, personalized stickers, targeted messages, and offers.
Businesses can segment existing and potential clients in Viber in order to be more targeted with their messaging. Direct purchases can also be made through Viber.
Which ones do you like best in this list of the most popular messaging apps in the USA? Leave a comment about your opinion in the section below.