Find out more about the list of the best apps to watch anime for free on Android & iOS in the article below?
Have you ever wondered if there are any apps to watch anime on Android and iOS? There are a variety of anime streaming and download platforms that individuals may use to watch anime shows and movies in various ways. The majority of people choose to watch anime directly on websites that broadcast it, download it via torrents to view it offline, or set up independent apps to watch it on mobile devices.
The most interesting aspects of anime applications, when compared to the other two methods, are that they typically have more playback functions, are highly interactive, and are compatible with mobile devices. Moreover, some applications enable offline playback by loading cached files. Below are the best free anime apps that you shouldn't miss.
1. Crunchyroll App
The largest legally available subtitled anime website for western anime enthusiasts is Crunchyroll. The Crunchyroll app continues to be highly competitive despite receiving mixed reviews from consumers its launch thanks to its enormous library, support for simulcasts, and original programming. There are three levels of ad-free membership available on Crunchyroll, each of which has a different fee.
2. VRV
Available on Android, iOS, PS4, Xbox One, Roku, Fire TV, Android TV, Apple TV.
Backup link: APK version
The popular video streaming providers Cartoon Hangover, Crunchyroll, HIDIVE, Mondo, and Rooster Teeth are all combined under VRV. Its resources also include premium VRV Select. All of the popular channels are only accessible to customers who have upgraded to VRV Premium, which costs $9.99 a month, despite the fact that VRV offers over 20,000 hours of free content with ads for viewers to binge with. Offline Viewing is available in VRV for iOS and Android. Today, the US is the only country where users may use the region-restricted VRV app.
3. AnimeLab
Where can I legally view anime? You can also attempt AnimeLab in addition to the two previously mentioned choices. All widely used mobile operating systems and device platforms are fully supported. To quickly catch up on simulcasts and vintage shows, use this anime app. On it, you may even see an episode offline. Free and Premium accounts are the two available types. Users can literally watch anime for free with embedded advertising or pay to AnimeLab Premium to view HD anime smoothly and without interruption. AnimeLab is currently accessible in Australia and New Zealand.
4. AnimeZone
Available on Android 5.1 and higher
AnimeZone is your best option if you're seeking for an anime app that is completely free and has no adverts. A slick and responsive user interface, as well as a variety of helpful playing and playlist features to satisfy most needs, including MAL-sync, external player integration, UI customization, and anime batch download, are all features of the Android anime download and streaming app AnimeZone. This website offers a wide selection of high-quality anime. Even better, the development team of the AnimeZone app frequently updates and maintains it. There are constantly added new episodes as well. One of the most downloaded free anime apps for Android is called AnimeZone.
5. Anime X Stream
Another popular free anime app for Android is Anime X Stream. It provides customers with a simple and ad-free way to stream anime. The Anime X Stream interface is simple and responsive, making it easy for you to find your favorite anime or go to the sections you want. There are a variety of well-known anime films and series available there in various quality levels. Anime X Stream, meanwhile, offers Dark mode. On Anime X Stream, there is no registration necessary to watch anime.
6. AnimeUltima
One of the most popular free anime streaming services is AnimeUltima. Both the website and the app are mobile-friendly. The episodes on the AnimeUltima app load quite quickly and it has access to the same vast archive and sources as the official website. This app has a tracking mechanism and quick streaming servers of its own. The majority of the content on there uses excellent 1080p resolution. Also, the AnimeUltima app is well-known for its slick, snappy user experience.
7. FireAnime
Available on Android TV and Android mobile phones
For free anime streaming, many people use the well-known FireAnime app, which is accessible on many Android TV and mobile phone models. To enhance the watching experience, the application blocks out advertising while retrieving links from famous free anime websites like Gogoanime and 4Anime. Regularly, new episodes are introduced to the main interface. To watch an episode, you can choose from a variety of video servers and resolutions, make your own watchlist, or stream the links using third-party clients like MxPlayer and VLC.
You may also like:
8. Anime Boya
A brand-new app for downloading and streaming anime. You can use it to watch various types of well-liked and brand-new anime or to instantly download up to 12 episodes at once. There are numerous servers and resolutions for anime content. Moreover, Anime Boya adds a helpful watchlist tool. To arrange the anime you have available, you can make lists such as Favorites, Finished, Watching, Dropped, and so on. The app will also have a history of the anime you've just lately seen. Like the majority of its rivals, Anime Boya has a number of cutting-edge features, such as MAL and AniList sync, ongoing anime scheduling, and connectivity with third-party players.
9. AnimeGlare (Down)
Available on Android, iOS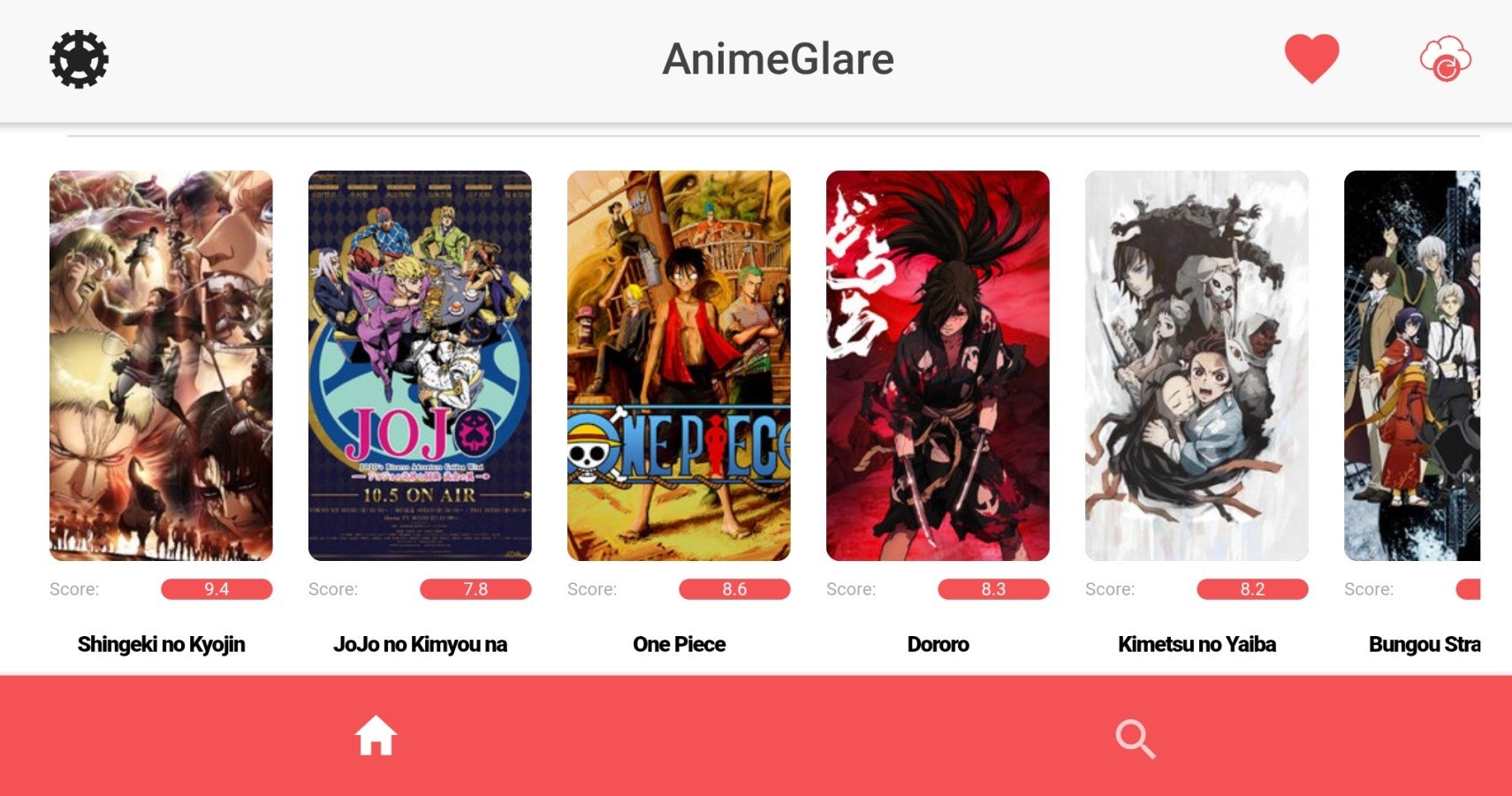 There aren't many anime apps that are compatible with both iOS and Android, but AnimeGlare is unquestionably the greatest one available for iPhone and iPad users. Because of its powerful ability to scrape content from many anime hosting websites, AnimeGlare is a beautiful place where you can easily view a broad selection of anime. It is best recognized for its decent and highly customisable user interface, going along with unique themes. Most of the time, the load time is extremely quick. Another benefit of using this free program is being able to sync the movie progress and enjoy your favorite anime wherever you are by connecting to MyAnimeList and Simkl trackers.
10. AnYme
AnYme, a unique anime app, is now available. It is a client app for MyAnimeList, which can be used to organize anime, catch up on anime release progress, learn about similar anime, read in-depth information (score, rating, broadcast day, adaptions, sequels, etc.) on anime series or movies, find popular titles, follow anime schedule, and so forth. At the moment, it does not have anime streaming functionality. AnYme has really changed from being the top-ranked free anime streaming website for Android for a while due to legal concerns into a completely legal anime knowledge portal. To use with other anime apps, you can still add it to your collection.
11. AnimeDLR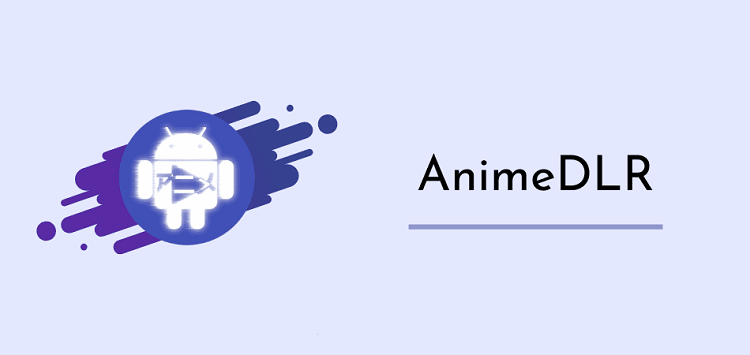 Users may view and download anime episodes and movies from a variety of sources using AnimeDLR. Some well-known websites in this field are represented in its source collection, including 9anime, Gogoanime, Kissanime, Animepahe, and Animedao. This program allows you to view anime online or off-line in a variety of quality options, from 360P to 1080P. AnimeDLR will undoubtedly be a good method for Android anime download apps.
12. AnimeFever (Down)
Available on Android, iOS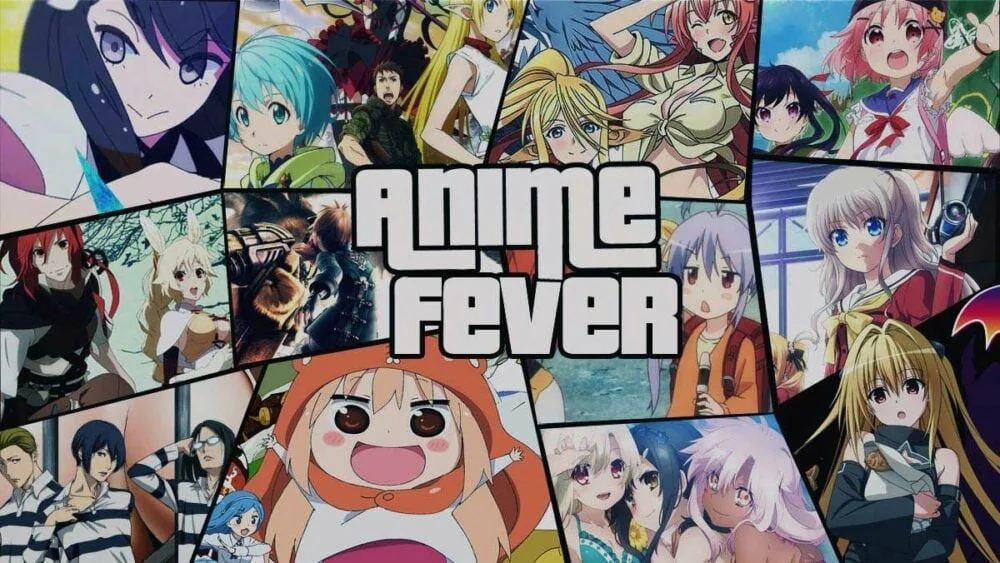 A new yet rapidly expanding anime service called AnimeFever. In contrast to other websites, it encodes and hosts material independently rather than providing indexes to outside sources. There are currently more than 1200 shows on AnimeFever, which is impressive for viewers to watch the most popular anime online but not comparable to these hot selections in the lineup.
Moreover, AnimeFever offers a full range of sophisticated features, including MAL and AniList sync, dark mode, in-app downloads, Google and Apple ID registration, an anime list, and more. Also, AnimeFever has introduced a paid subscription service via which customers may access full HD anime without advertising, download episodes for offline viewing, and other features. There are iOS and Android versions of the AnimeFever app.
13. Animania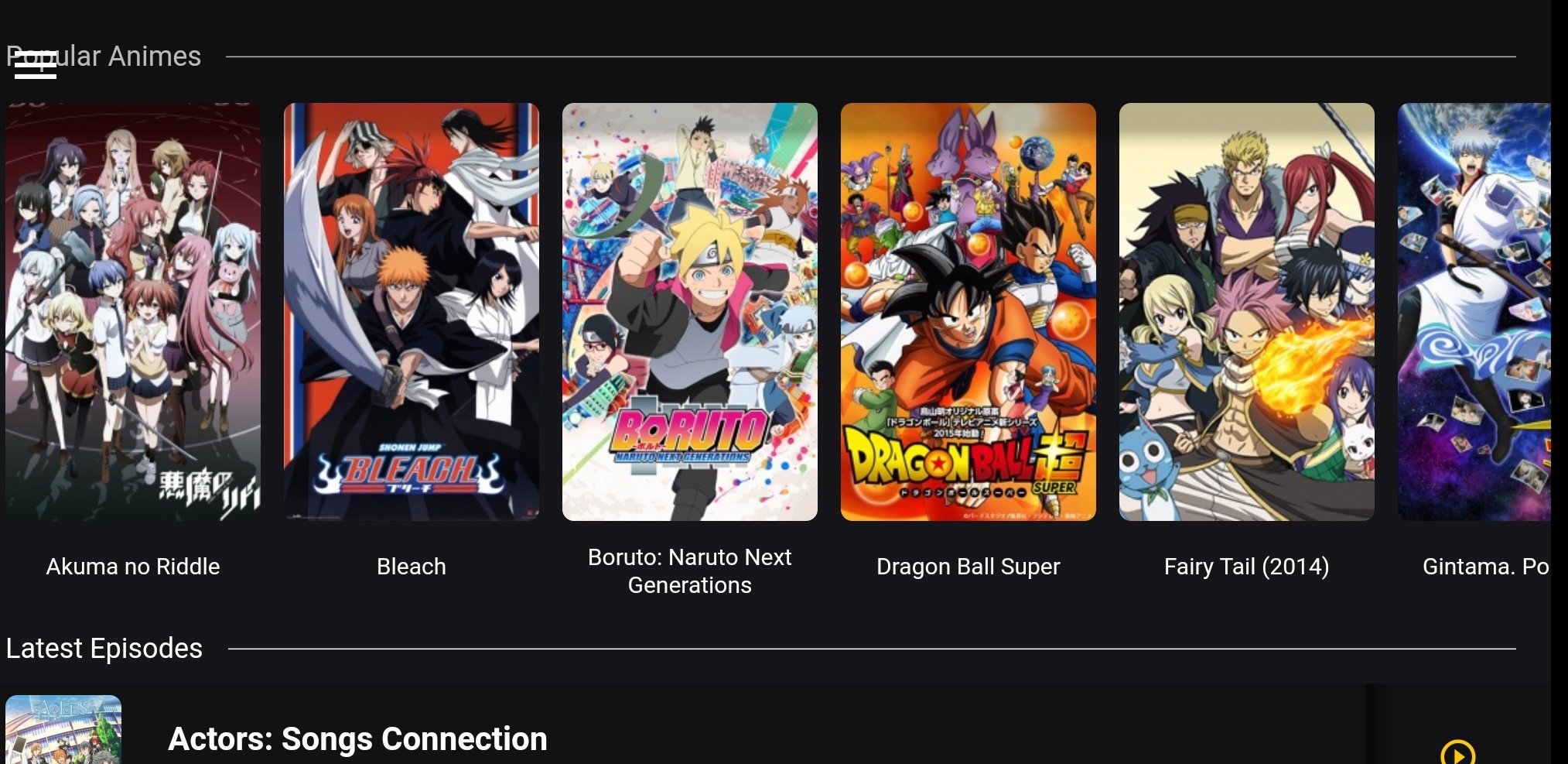 On your Android devices, you may use Animenia to stream and download anime series. An app that allows you to watch anime for free both online and offline is called Animenia. With the exception of the playback history feature, general search filters, and compatibility for both the built-in player and external players, Animania doesn't offer any other standout features, but it does give you fast access to a sizable collection of anime episodes.
14. Animedroid
Animedroid is an application you can try if you want to locate some free anime series or movies to pass the time on your Android phone. In addition to being an app for streaming anime, it also offers direct download options, allowing you to save episodes for later offline playing. A number of third-party source providers in various languages are available on Animedroid. Varying video quality. If the option is available, you can watch anime in dubbed or subbed form as well as through external players. Animedroid's only flaw is the abundance of pushy ad banners. This makes it only an optional decision.
What do you think about the list of the best apps to watch anime for free on Android & iOS in this post? Which one do you like best? Leave a comment in the section below.