Here is a list of free games that are set to grow each week on The Epic Games Store in 2023.
The past year's offerings were made up of a well-rounded mix of AAA heavy hitters, smaller indie gems, and item packs for various free-to-play titles. As per tradition, the list of free games you can grab on the Epic Games Store in 2023 starts off strong, and this article keeps track of all the new additions as they become available.
Since it launched at the end of 2018, the Epic Games Store free games list has, for the most part, grown each week. The second part of December brought with it daily giveaways which could return in 2023.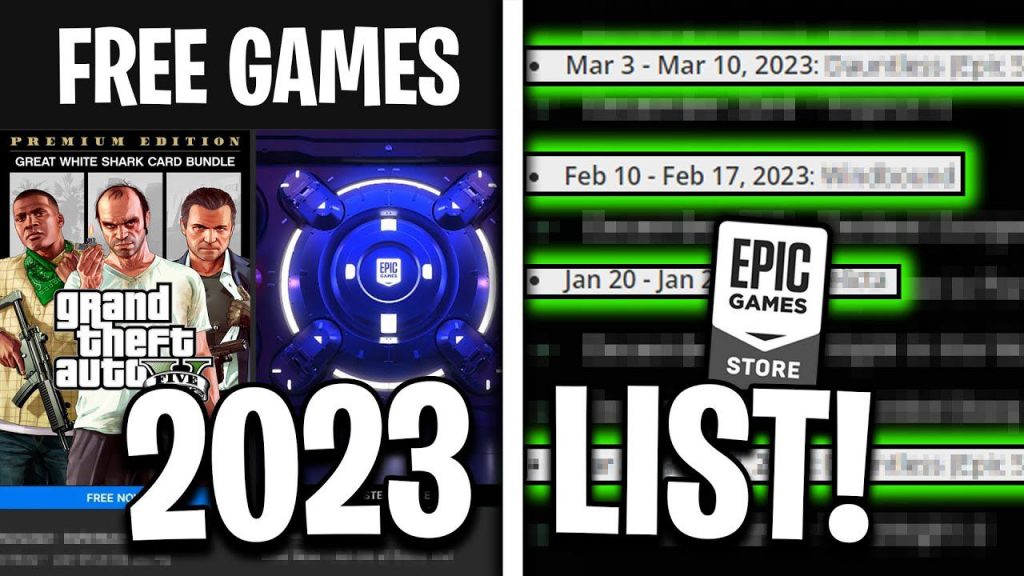 To obtain these titles, you need to create an EGS account, head to the storefront's dedicated free games section, and follow the same steps as you would when purchasing games.
Although you need to add them to your cart, the games given away each week don't cost anything. It is, however, worth noting that you must add them to your library at any point during the week in which they're free.
The Epic Games Store free games list of 2023 routinely gets new additions every Thursday, at 8 AM PT/4 PM GMT, although there have been some exceptions in the past.
Some games have been featured several times across the years but, if you miss out on any of them, you might want to keep track of the Epic Games Store's many sales, when they may be available for a cheaper price.
1. Dishonored: Definitive Edition
Free on the Epic Games Store: December 29, 2022 – January 5, 2023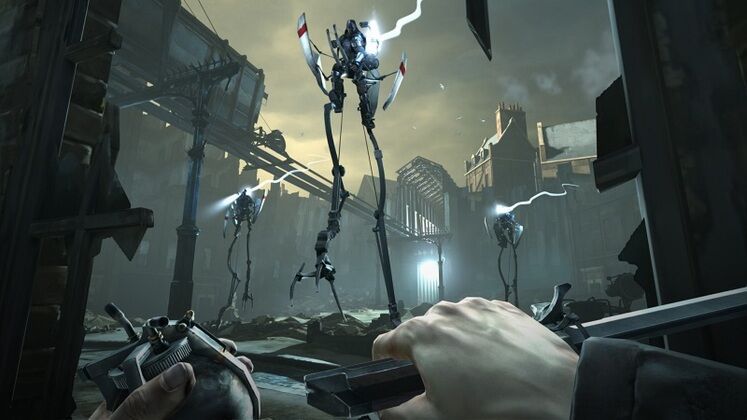 Dishonored: Definitive Edition includes Arkane Studios' acclaimed 2012 immersive sim alongside all of its post-launch content. Whether you help supernatural assassin Corvo Attano get revenge or follow the adventures of Daud, another skilled killer, you have a large amount of freedom to decide how to approach each mission. Will you leave a trail of blood as you sweep across Dunwall, use stealth or trickery to get past enemies, or mix the two depending on the situation you're faced with?
2. Eximius: Seize the Frontline
Free on the Epic Games Store: December 29, 2022 – January 5, 2023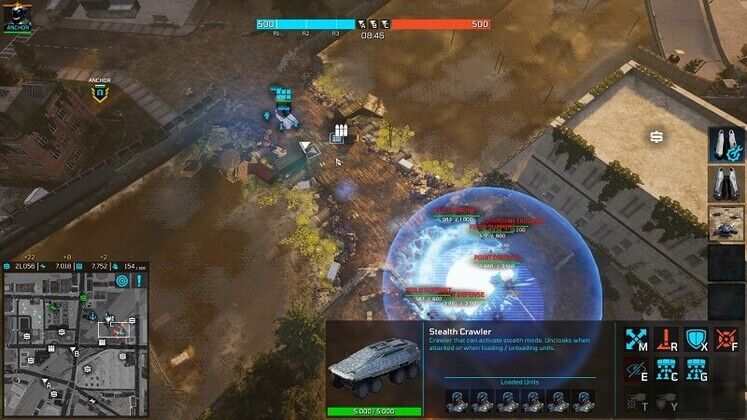 Eximius: Seize the Frontline pust squad-based combat front and center. Its 5v5 battles mix first-person shooter and real-time strategy elements while taking you through post-apocalyptic urban environments. Officers lead soldiers from a first-person perspective, while the Commander has access to a top-down view of the battlefield, which facilitates building their team's base or aiding allies through various support abilities.
3. Kerbal Space Program
Free on the Epic Games Store: January 5 – January 12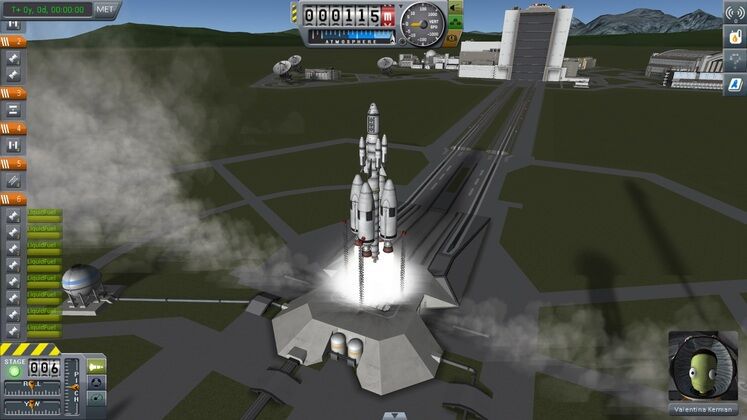 Kerbal Space Program is a bit of a different take on a space sim. Its career mode not only lets you try your hand at constructing spacecraft, but also tasks you with overseeing strategy, funding, upgrades, and different other aspects of a space program belonging to a race of goofy aliens. Its sandbox mode then challenges your creativity, letting you focus solely on the construction side of things while unlocking all parts available in the game.
4. Shadow Tactics – Aiko's Choice
Free on the Epic Games Store: January 5 – January 12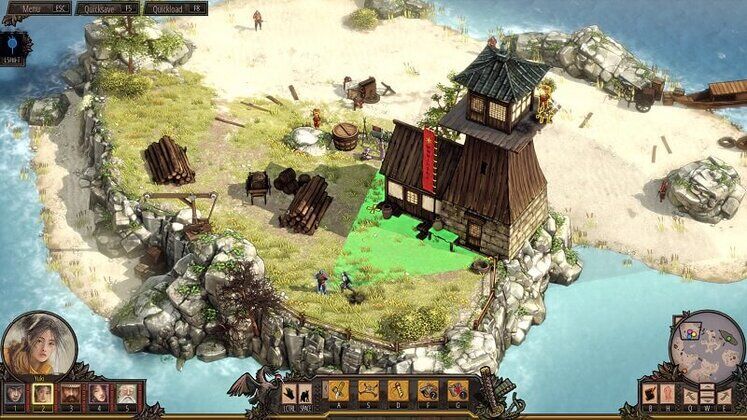 Shadow Tactics – Aiko's Choice is the standalone expansion to Mimimi Games' popular stealth-based strategy game. Set in Edo Japan, it follows skillful kunoichi adept Aiko as she hunts down the ghosts of her past alongside her deadly assassin friends. Each of the five playable characters has different sets of abilities and weaknesses, which you'll have to carefully employ and watch out for as you navigate handcrafted levels.
5. Divine Knockout
Free on the Epic Games Store: January 12 – January 19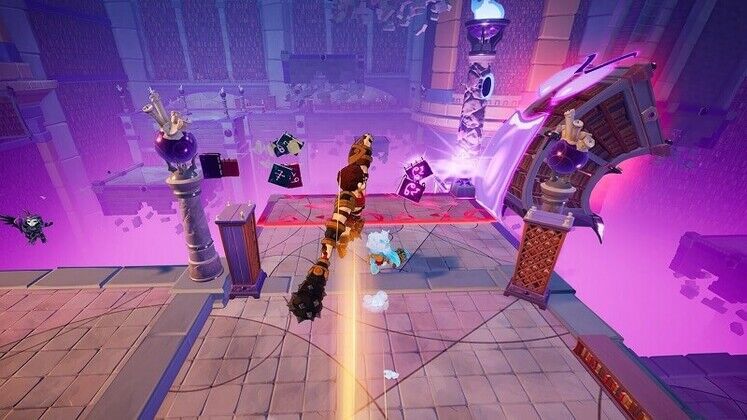 Divine Knockout is a 3rd-person platform fighter that pits gods and godlike figures against each other. Its fresh take on combat is inspired by 2D platform fighters, while 3v3, 2v2, and 1v1 modes ensure that both solo and team-oriented players have something to look forward to.
6. First Class Trouble
Free on the Epic Games Store: January 12 – January 19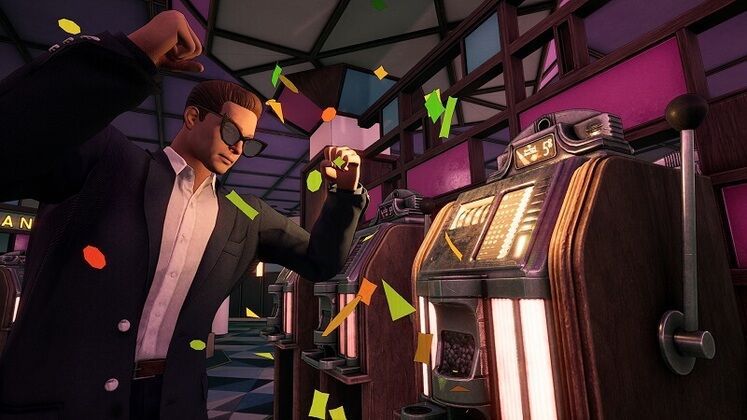 First Class Trouble is a social deduction game in which, depending on the role you play, you must either help teammates shut down a dangerous AI or stop them from doing so. Your team is split into human Residents and killer robots called Personoids. Where the former must work together to identify the Personoids among them before shutting down the AI known as CAIN, the latter must disrupt the humans and deceive them, in hopes of unleashing the AI's full potential.
7. Gamedec – Definitive Edition
Free on the Epic Games Store: January 12 – January 19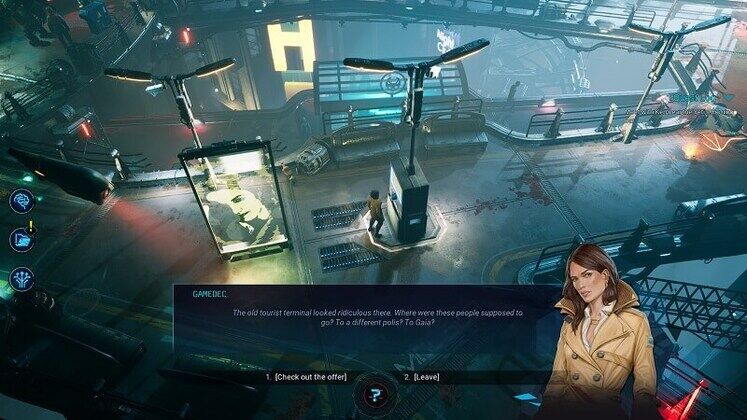 Cyberpunk isometric RPG Gamedec – Definitive Edition puts you in the shoes of a detective who solves crimes inside virtual worlds. Rather than use your fists, you instead gather information from witnesses and suspects as you attempt to get to the bottom of each case. In the process, you get to discover what life is life in 22nd-century Warsaw City, each decision you make informing who your character really is.
8. Epistory – Typing Chronicles
Free on the Epic Games Store: January 19 – January 26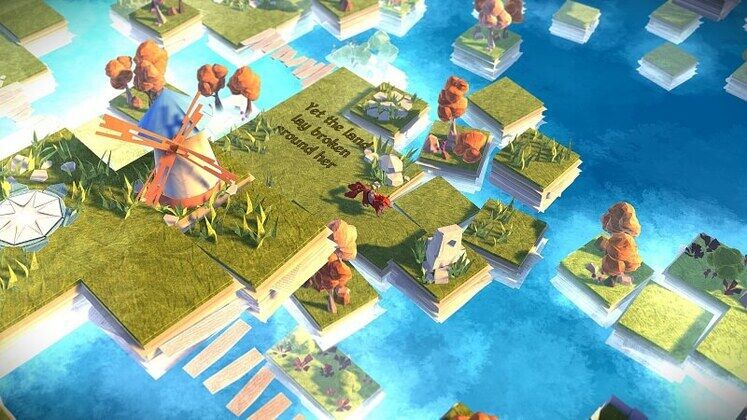 Epistory – Typing Chronicles is an atmospheric adventure typing game centered on a struggling writer who turns to asking her muse for help with writing her book. Players take on the role of this very muse, every action – from solving mysterious puzzles to unlocking magic powers and defeating enemies – being controlled using the keyboard, with typing playing a major role in how you interact with the game's world.
9. Adios
Free on the Epic Games Store: January 26 – February 2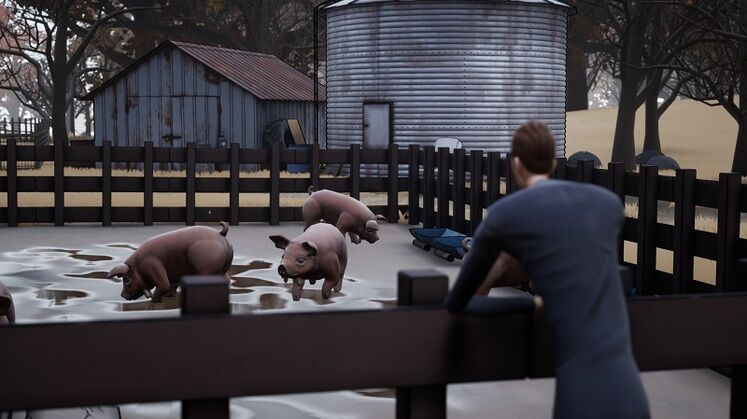 Adios is the final Epic Games Store free game of January 2023 and a bit of a different beast at that. In it, you're a pig farmer who decides he's no longer willing to let the mafia use his pigs as a means for body disposal. When your old friend – who's also a hitman – drops by with the next delivery, you tell him your decision. The rest of this cinematic first-person game focuses on spending the day and discussing with the man who may end up having to kill you before it's over.
10. Hell Is Others
Free on the Epic Games Store: January 26 – February 2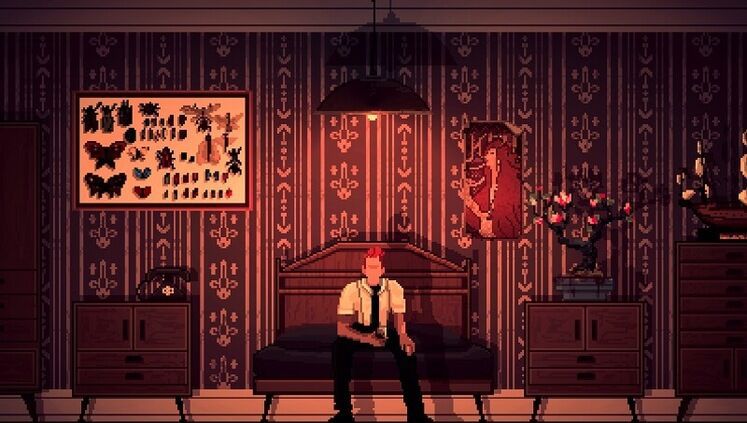 Hell Is Others gives PvPvE extraction shooters the top-down treatment while adding a bit of horror to top things off. Your apartment acts as a safe haven that you can decorate or use to literally grow ammo through blood-thirsty plants, while the world outside hosts all manners of hostile creatures, some more monstrous than others, that you have to eliminate.
11. City of Gangsters
Free on the Epic Games Store: February 2 – February 9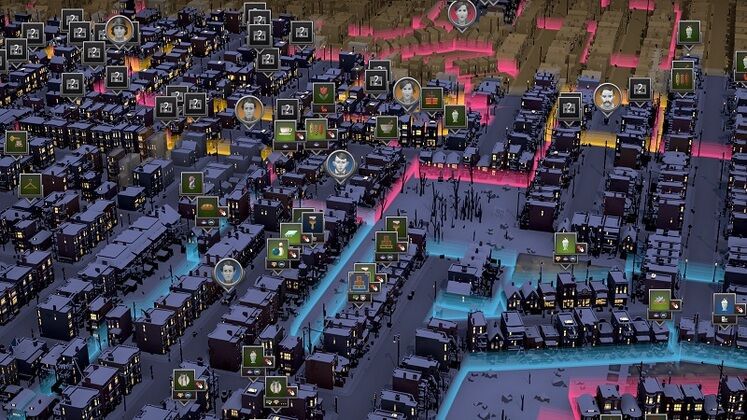 As its name suggests, management sim City of Gangsters sends you back to 1920 and puts you in charge of building a criminal operation from scratch. You'll build speakeasies and illegal distilleries, manage production chains, track down debtors and make sure they pay, but also smuggle goods, and get a strong, reliable crew together. You won't be the only one looking to make lots of money but, as they say, dead men tell no tales and they're not very good at making profits either.
12. Dishonored: Death of the Outsider
Free on the Epic Games Store: February 2 – February 9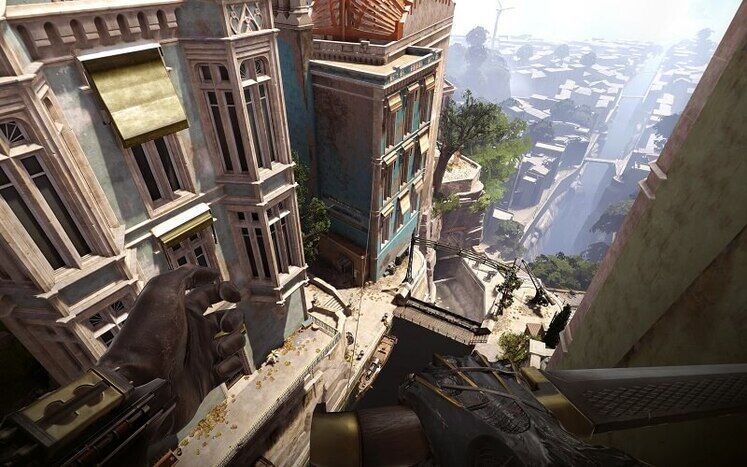 Dishonored: Death of the Outsider is the final entry in Arkane Studio's popular saga, following supernatural assassin Billie Lurk as she sets out to kill the Outsider himself. Aside from wrapping up the story, the title features the same flexible sandbox gameplay that lets you choose how to approach each of the new missions it introduces. You'll need to pair Billie's gadgets and supernatural abilities with patience and careful observation as you sow a path of more or less silent destruction through Karnaca.
13. Recipe For Disaster
Free on the Epic Games Store: February 9 – February 16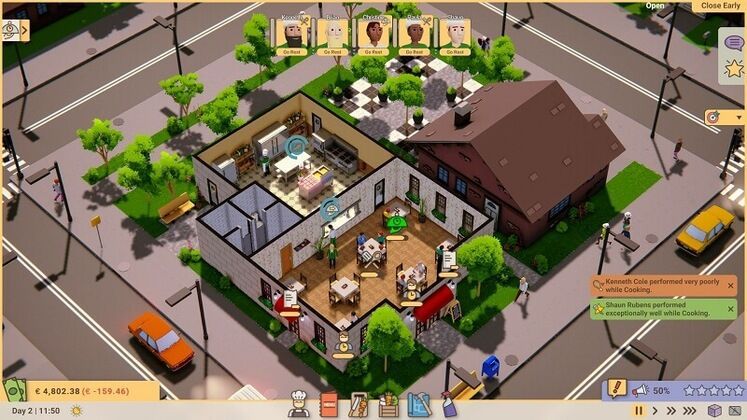 Recipe For Disaster is a management sim in which you get to design your own restaurant, hire and manage staff, customize food menus, and experiment with ingredients to give customers more reasons to return. The game's scenarios task you with turning failing restaurants into profitable businesses, while freeplay mode taps into your creativity thanks to its fewer restrictions.
14. Warpips
Free on the Epic Games Store: February 16 – February 23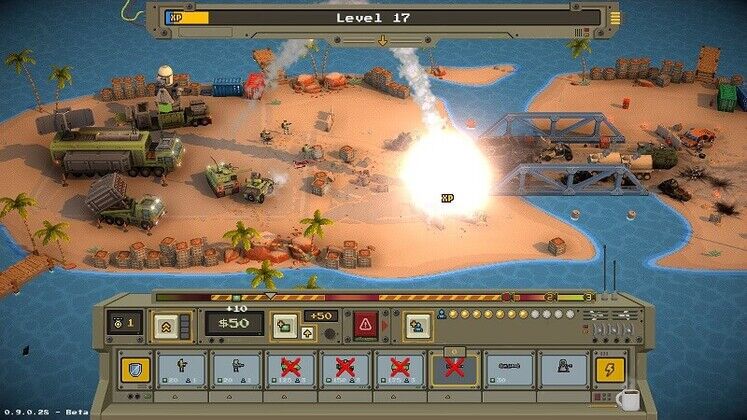 Warpips is a tug-of-war strategy game that streamlines the genre's combat, having you focus on the bigger picture rather than carefully micromanaging each unit. You get to guide infantry, vehicles, airplanes, and helicopters tha synergize with each other into randomly generated battles out of which you hopefully emerge victorious.
15. Duskers
Free on the Epic Games Store: February 23 – March 2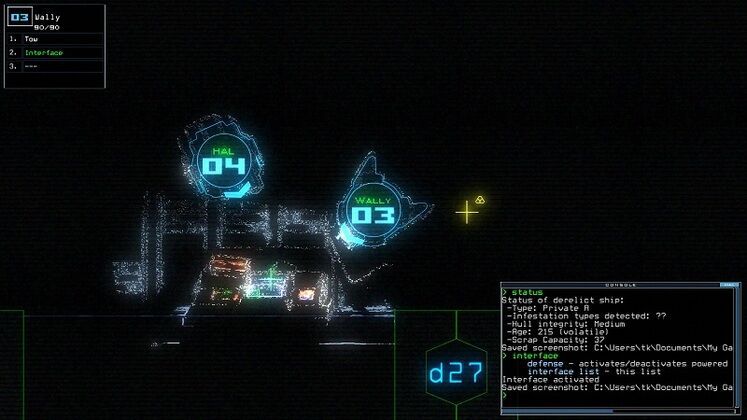 In Duskers, you are a drone operator who relies on his robotic pals to maintain a connection with the outside world and figure out what caused the universe to become a giant graveyard. You issue orders through a command line interface, hear only what comes through your drones' microphones, see what they see, and rely on motion sensors to tell you when something else is moving around you. The game's universe is procedurally generated and each death means losing everything.
16. Rise of Industry
Free on the Epic Games Store: March 2 – March 9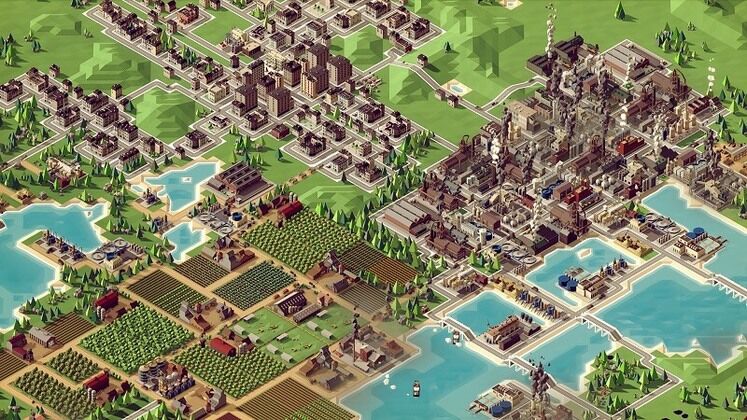 Rise of Industry gives you the opportunity of creating your very own industrial empire. From building factories to ensuring the efficiency of your production lines and trade with developed cities, your decisions determine your empire's direction, how well you handle the competition, as well as how happy (or unhappy) the towns you're located in are about you being there.
17. Call of the Sea
Free on the Epic Games Store: March 9 – March 16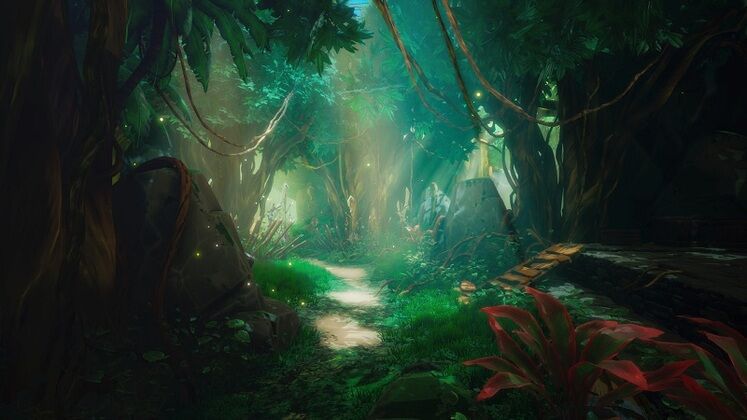 Set in the 1930s South Pacific, Call of the Sea is a narrative-driven adventure game that follows protagonist Norah, as she seeks to uncover truth about her husband's disappearance. The title blends emotional storytelling with exploration and puzle solving.
Keep updated on the latest PC Gaming news by following GameWatcher on Twitter, checking out our videos on YouTube, giving us a like on Facebook, and joining us on Discord. We may also include links to affiliate stores, which gives us a small commission if you purchase anything via them. Thank you.
Source: GameWatcher