Refer to the top 7 Japanese grammar apps to improve your Japanese skills below.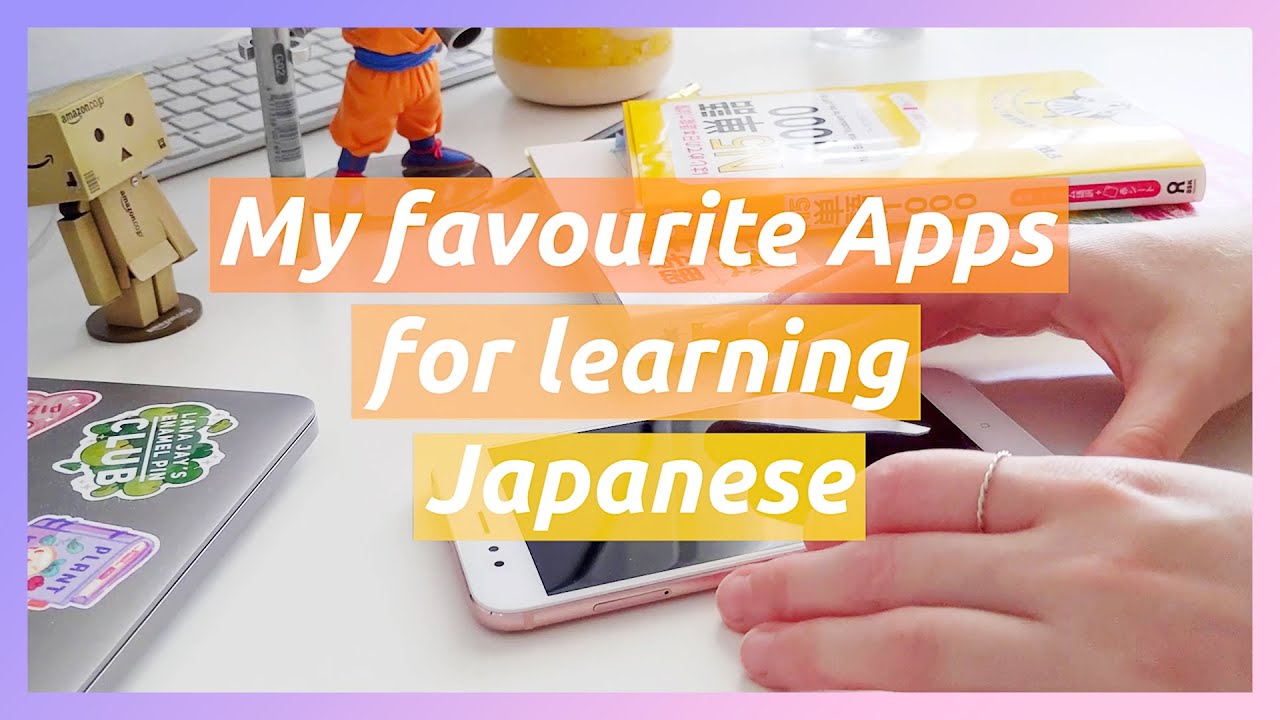 Through regular revision, using a Japanese grammar app helps accelerate your learning and improve your memory recall.
Furthermore, you can carry your education with you wherever you go with your smartphone, and even a short daily session can result in a substantial accumulation of learning time. And here are the list of the top 7 Japanese Grammar Apps that you shouldn't miss out.
1. Tae Kim's Guide to Japanese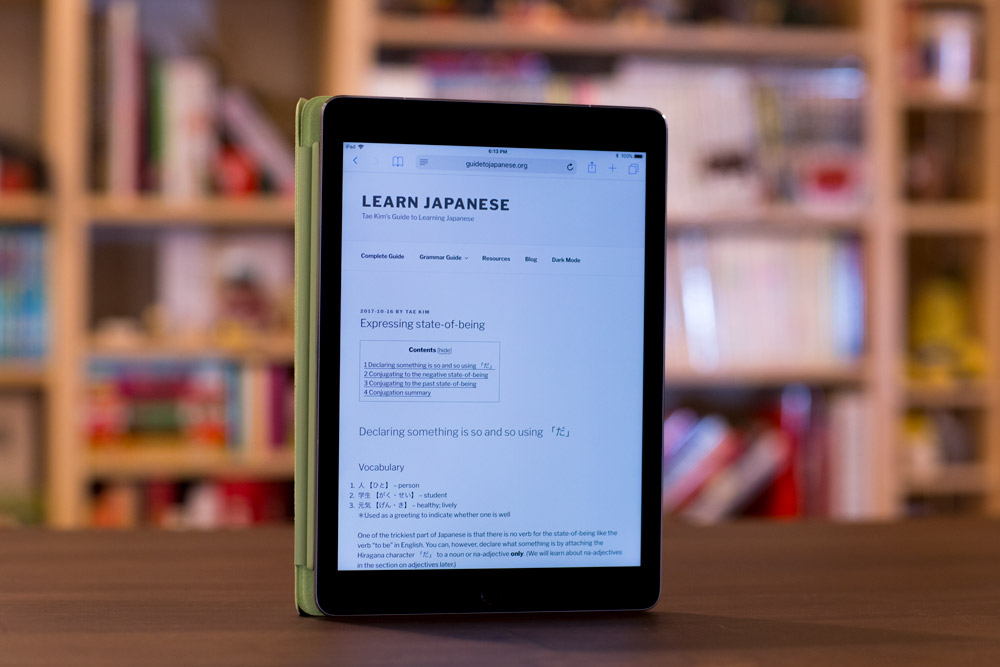 No matter where you go, always carry Tae Kim's invaluable (and free) Guide to Japanese with you. It's much simpler to use than a reference book in your pocket!
This program is accurate, user-friendly, focused on beginning to intermediate grammar, and provides useful sample sentences in a logical order.
You may review and continue studying while on the road with the lesson-based app, which is a great addition to the main website. To ensure you grasp proper pronunciation and intonation, concepts are described in detail, the text is given in Japanese using romaji (Roman characters), pronunciation guidelines, and audio.
Even though it doesn't have built-in testing, so you'll need to practice using other resources, it's still a fantastic free resource to have on hand.
2. Busuu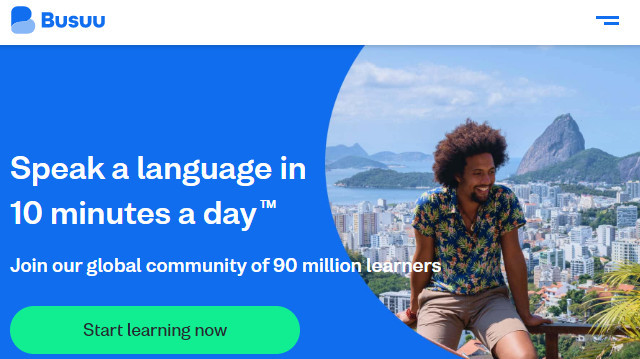 The Busuu app is free with in-app purchases and syncs with its web learning platform.
It needs a comprehensive strategy. After learning some essential vocabulary and grammar, you study conversations that use the newly learned terms and structures. This implies that you will be able to acquire grammar by doing and that you will be able to utilize it naturally.
Although it doesn't have the same in-depth grammar explanations as an app like Tae Kim's Guide to Japanese, the course is nonetheless incredibly user-friendly, highly customisable, and goes up to a fairly intermediate level.
3. iKnow
iKnow, formerly known as SmartFM, boasts an extensive Japanese vocabulary bank.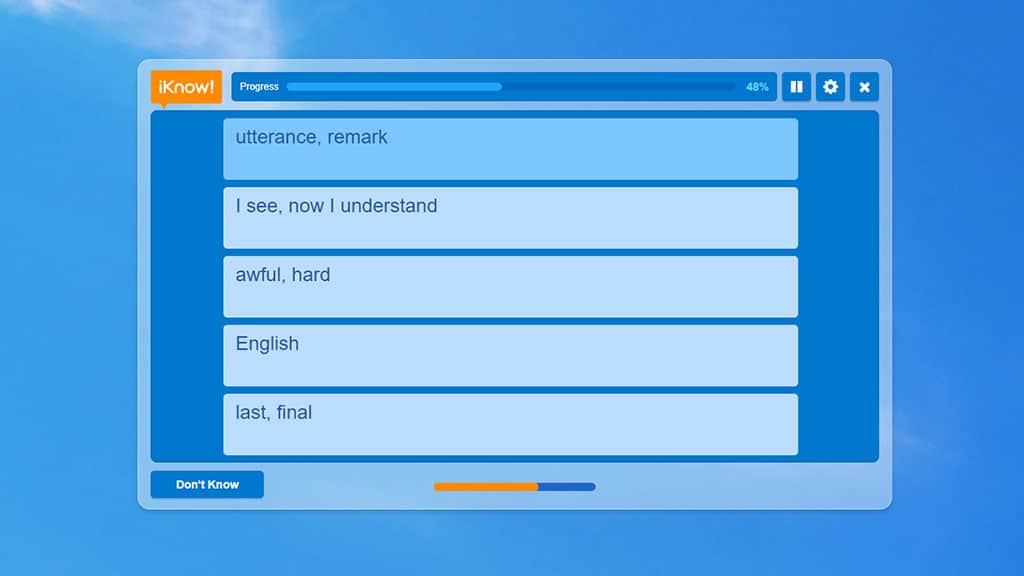 Although its main purpose is to help users acquire vocabulary, it also teaches a range of grammar concepts through the use of several assessment methods and spaced repetition systems (SRS). As you come across more and more sample sentences, you will acquire grammar in context.
The software, which was created by native speakers, has extremely high accuracy and uses natural language in both the text and audio. Before choosing whether or not to buy a package, you may test out their web platform and receive five complimentary sessions.
Although it's not the most affordable learning platform, iKnow is among the greatest. I think the quality is well worth the price. Because their site and app are synchronized, you can pick up studying where you left off when you're out and about.
4. Memrise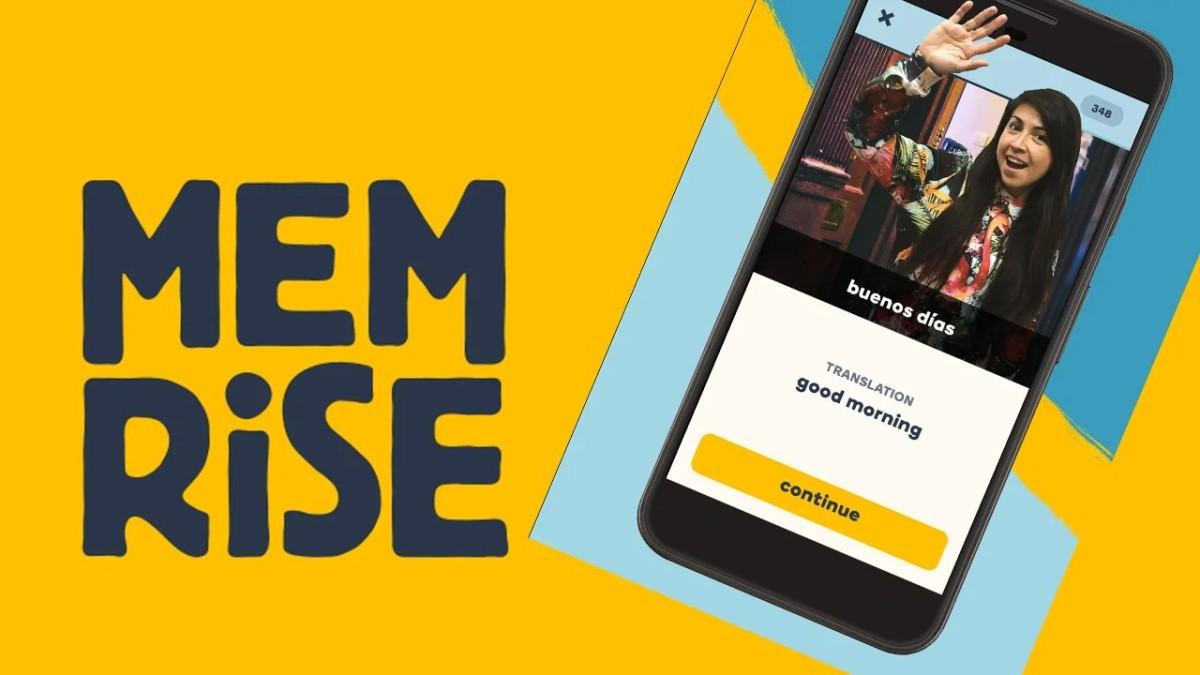 Memrise is an excellent free platform. It provides a vast array of user-generated courses, so you can create your own specialized course or study content that has already been produced by someone else.
Would you like to design an online course covering the new grammar you come across in that fantastic Japanese book you're reading?Make it directly from their website!
Simply input the material you wish to learn—that is, a sample phrase with the grammar point you wish to understand and its English translation—and begin studying with your new course.
This means that everyone learning to read classical Japanese literature can benefit from it, even complete beginners. You can make your own mnemonics or use ones made by other users. Mnemonics are a very useful tool that I have been using for years to help me learn language and kanji.
5. Mondly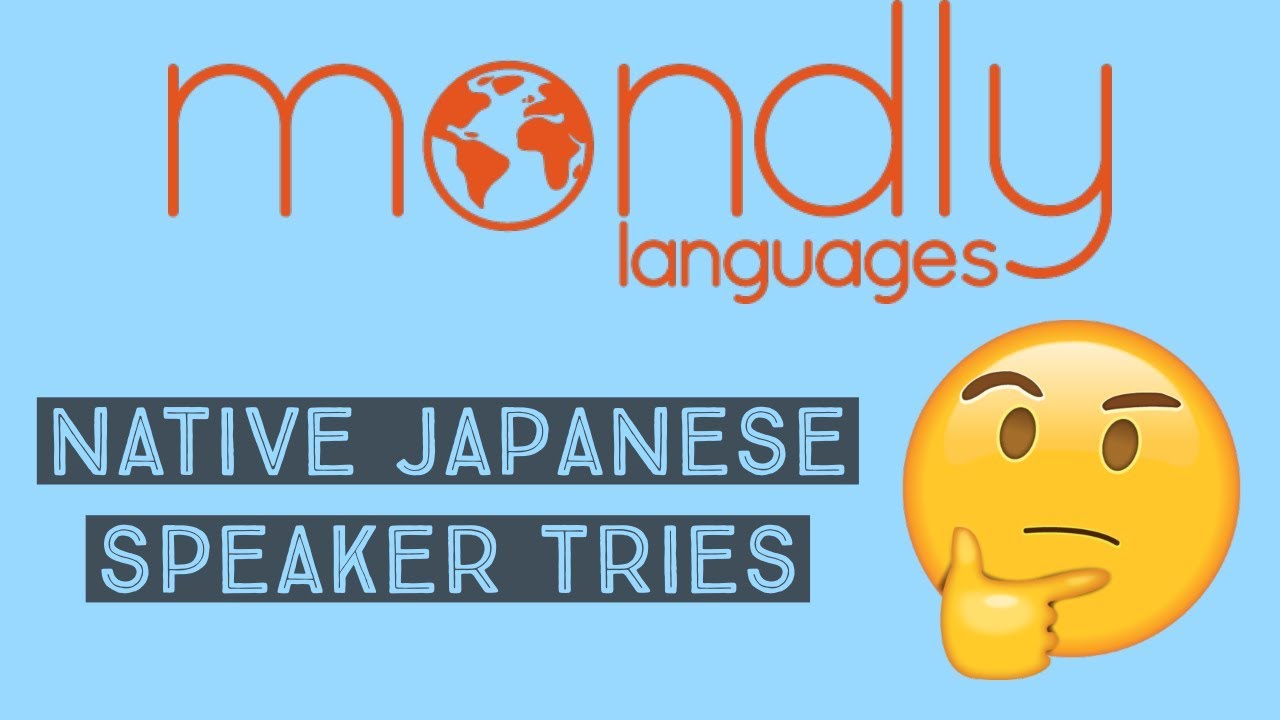 The Mondly platform is the maker of this app. After the initial few levels, it costs nothing but requires a membership. It is an excellent tool for verbally reinforcing grammar you have learnt because it has a recording feature.
Sentence patterns will start to feel more natural with the aid of verbal repetition. You'll be able to tell when something is correct without having to think about it, much like the words to your favorite song. This software integrates speaking and listening from the outset, so it will also help you get ready for utilizing Japanese in Japan.
If you're like me and learn best by speaking and listening, this app is ideal for you. It keeps you motivated with review games, leaderboards, progress tracking, and learning style adaptation.
6. Japanese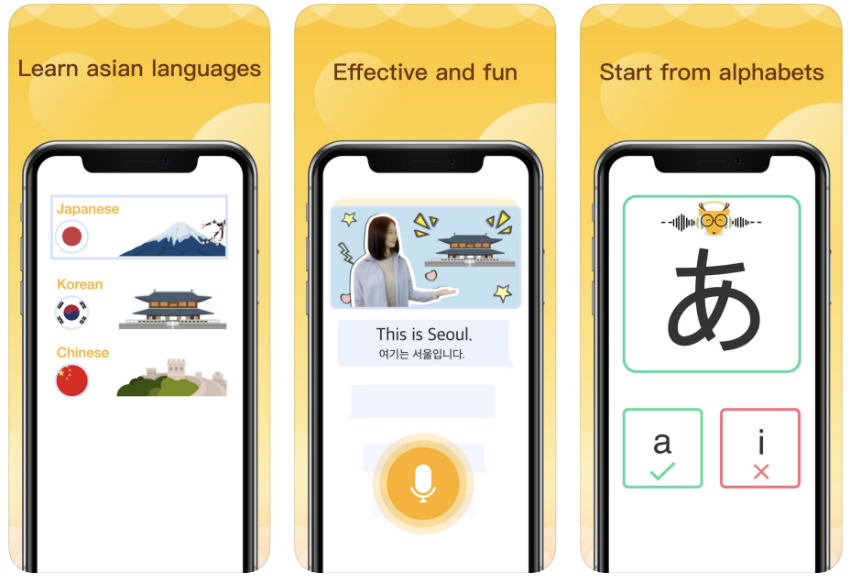 I use this app a lot and I adore it. I don't regret upgrading to this app, even if a lot of people gush about the excellent imiwa app. It was once expensive, but it's now free. Make sure to give it a try and see!
There are a ton of fantastic features, like JLPT level vocabulary lists, conjugation charts for every verb, and reference guides for parts of speech. Additionally, you can use the app as a translator by pasting in text.
You can even access vocabulary lists and utilize it as an SRS study flashcard. You may, of course, make your own custom collection of flashcards, which is a terrific tool for experienced students attempting to learn very specific Japanese.
Together with an outstanding dictionary that allows you to search by kanji radical, by typing in Japanese or English, or by sketching a kanji, this app also has all of these functions. I just use this dictionary. It's even more than sufficient in my opinion to replace an electronic dictionary.
7. Genki Conjugation Cards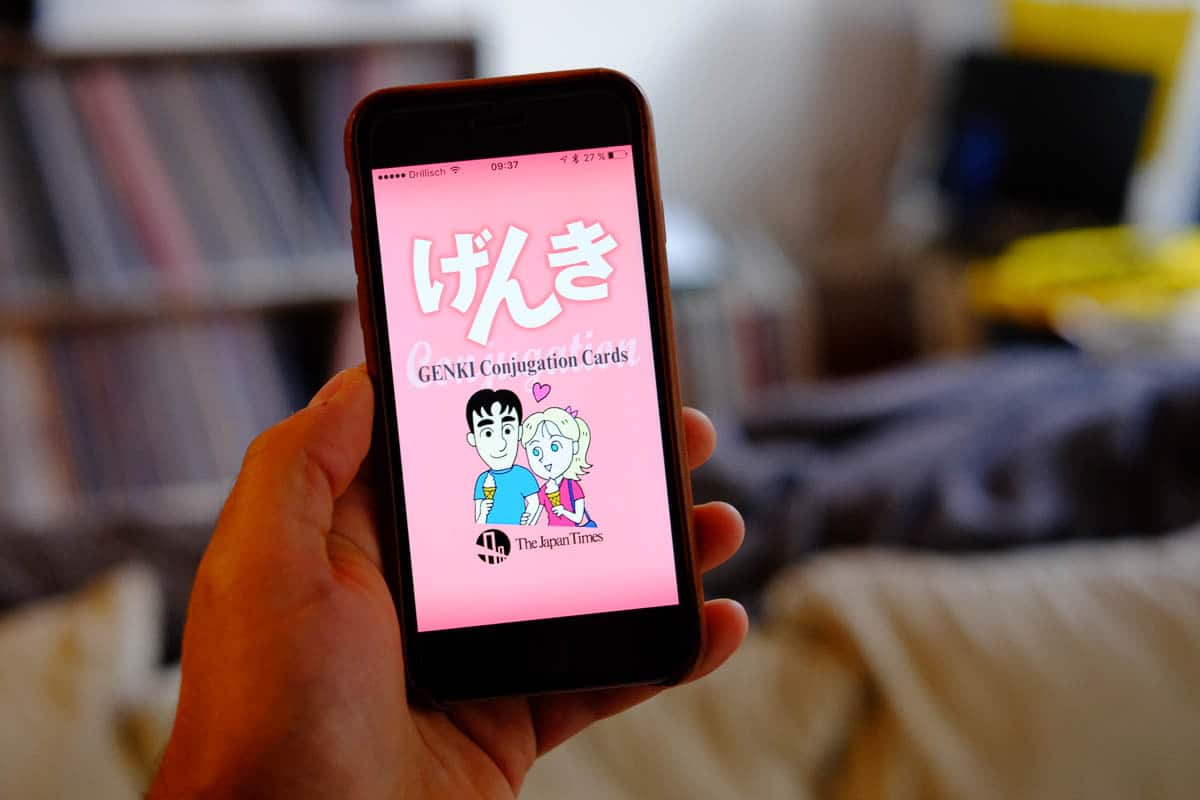 The application is meant for students who use the fantastic Genki textbook series. Their resources website offers a plethora of apps and online tools, including some excellent material in their self-study section. You can master the verb and adjective conjugations found in their textbook with the aid of this software.
Using this app will guarantee a seamless transition between learning resources if you're learning from Genki. Additionally, because you're becoming proficient with verbs and adjectives that you've already encountered, you'll manage your time more effectively.
Although the resources aren't free like some apps, their continuous excellence is demonstrated by their ongoing popularity and extensive use in Japanese teaching programs and colleges.
These are, of course, only a few of the best app for learning Japanese grammar. Utilize each and every one of these choices to begin fitting additional study time for Japanese grammar into your daily schedule.