Learn more about the 6 of the best games like Pokemon to play in 2023 in the post below.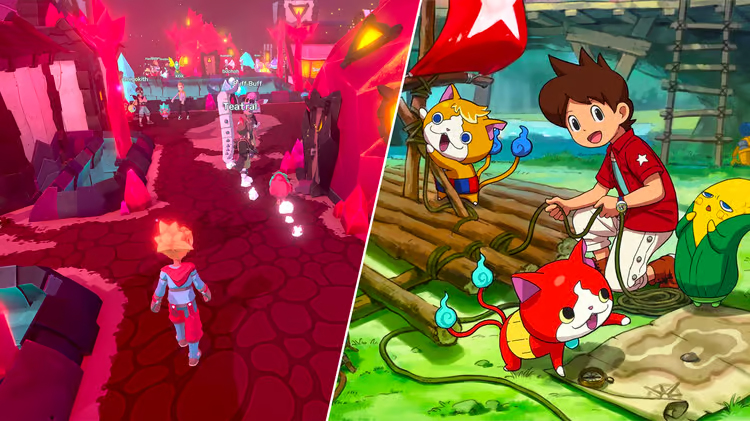 Pokemon is one of the most well-known video game series in the world, but whether you've played every installment from Red & Blue to Scarlet & Violet or just want to try something new, here are the finest Pokémon-inspired games you can play instead. Even if you've never played a Pokemon game, there's a good chance you've played something that was influenced by it; considering that the Pokemon series is one of the best-selling franchises of all time, it's not surprise that there are many copies of it available.
Even though you have a ton of choices if you're looking for your next creature-collecting fix, it can be challenging to make a decision. You'll likely spend a lot of time playing these games, so why not play your best? These are some of the top Pokemon-like video games for you to try out on Switch, PlayStation, Xbox, mobile devices, and other platforms, regardless of whether you've previously finished all the Pokemon games or you don't currently own a Nintendo console.
1. Temtem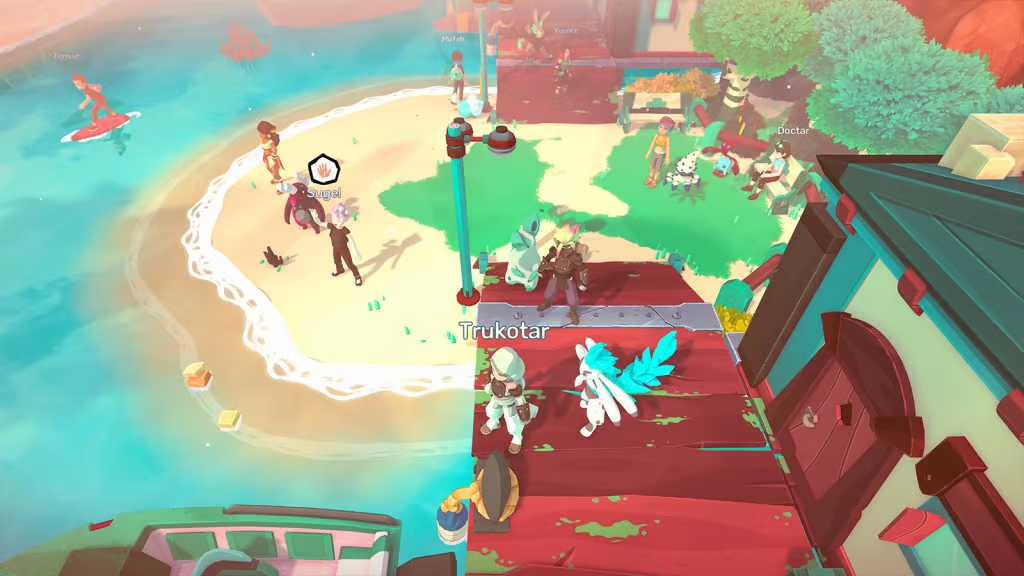 Temtem, a monster collector game by developer Crema, is the only option if you're searching for a game that plays as much like Pokemon as possible. With an astonishing 164 animals to discover, this MMORPG requires you to leave your small hamlet and embark on a quest to catch them all.
There are types like Water and Electric, the potential to evolve into stronger Temtem, turn-based battles with other players, and a vast map to explore. Everything you love about Pokemon is here. The fact that Temtem is accessible on virtually all platforms, including Xbox, PlayStation, and even PC, is its strongest feature.
2. Digimon Story: Cyber Sleuth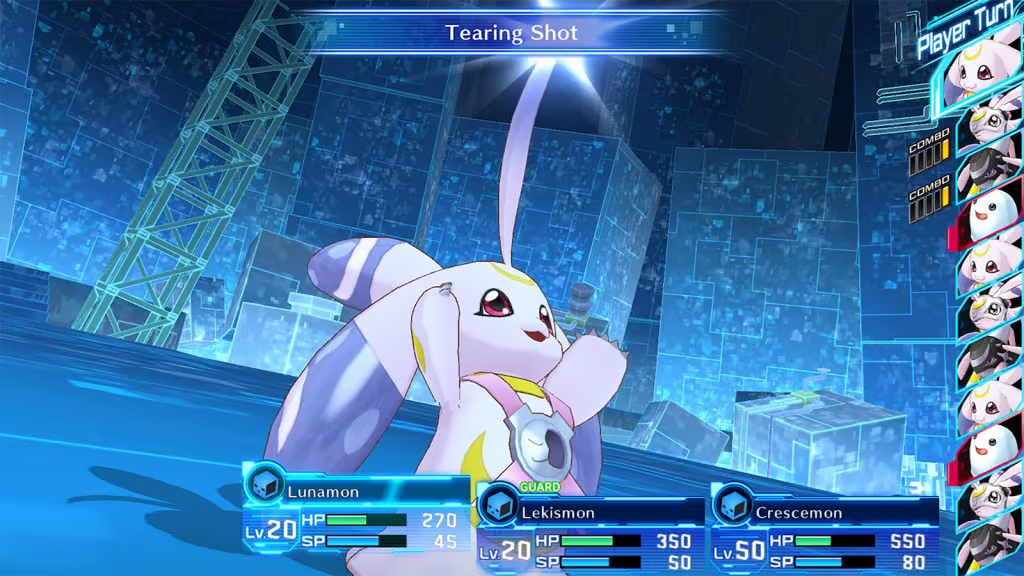 Most likely, if you were a child of the 1990s, you were a fan of Digimon or Pokemon. The two franchises shared many similarities and were frequently pitted against one another in contentious playground arguments about which was superior. Why not combine the best of both worlds, though?
The Digimon games are well worth your attention, even though they may not have received as much attention as the globally popular Pokemon games.
A popular option for classic Pokemon-style gameplay, where you assemble a team of critters and engage in turn-based combat, is Digimon Story: Cyber Sleuth. Try the current Digimon Survive instead for something more distinctive, which features magnificent visual novel elements and a darker plot than you might anticipate.
3. Yo-Kai Watch 3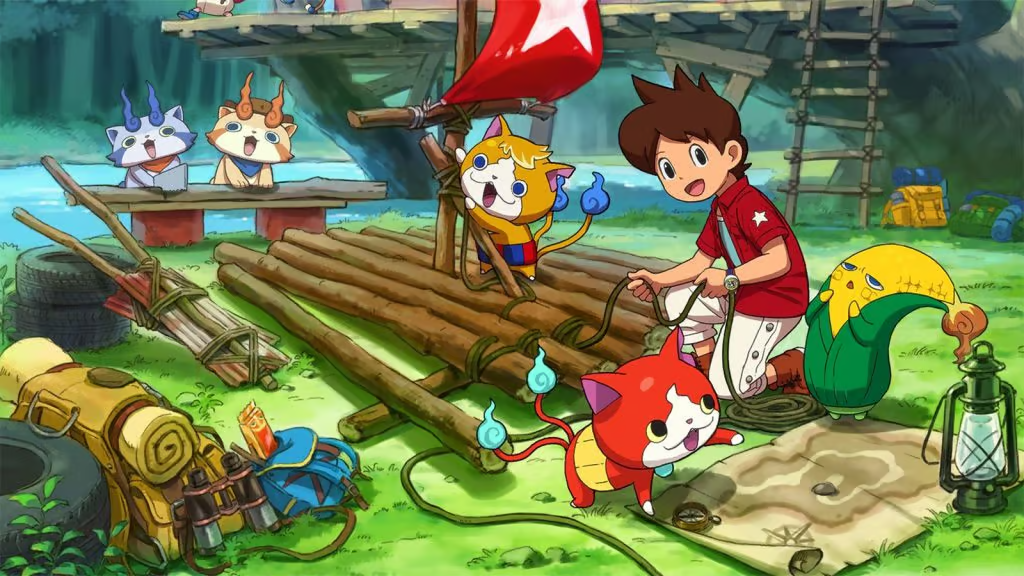 Like Pokemon, Yo-Kai Watch is a multifaceted property with tons of merchandise available for devoted fans to purchase, including video games, toys, anime, and clothing. The RPG video games from creator Level-5, which combine creature-catching with attractive graphics and humor, are at the center of all of this.
Although they're not the simplest games to find – and you'll need to search back to the Nintendo 3DS if you want one in English – they're some of the highest-quality Pokemon alternatives available, so if the Yo-Kai Watch series appeals to you, it might be worth the work.
Although if the franchise has slowed down recently, especially in the West, a new game is now in development, so there is still hope.
4. Ooblets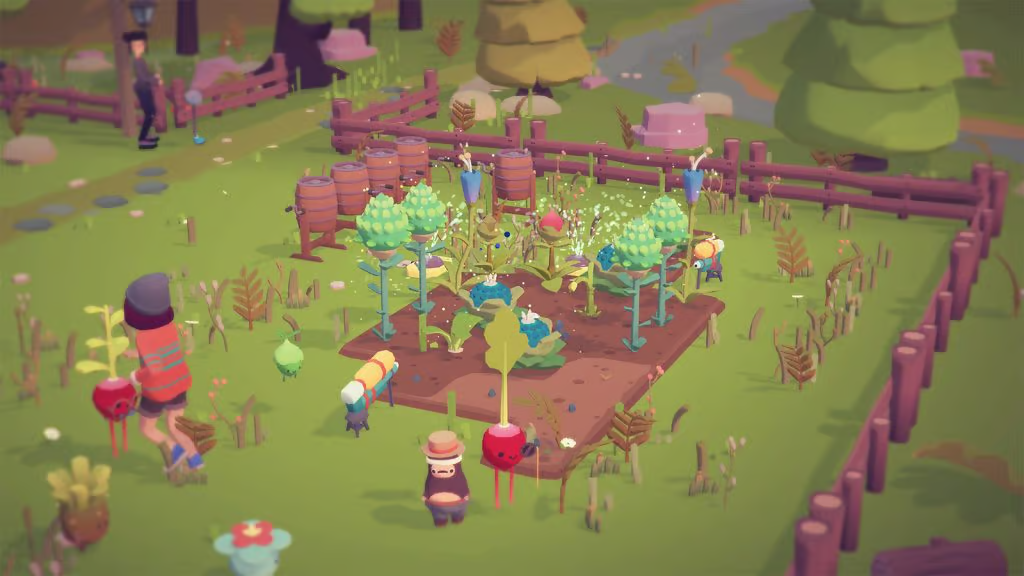 Ooblets is undoubtedly a unique game because it combines farming, small-town life, and creature gathering. That provides for a good change of pace if you want something a little more laid-back and comfy because, as you might have guessed, it's also a lot more relaxed than your typical Pokemon game.
Battles can still be had, but they focus more on dancing than fighting and each action is represented by a card rather than a conventional move option. Ooblets also boasts a really charming visual aesthetic and some hilarious language that you may appreciate, which sets it apart from the competition.
5. Dragon Quest Monsters
The spin-off series Dragon Quest Monsters needs you to assemble a squad of peculiar monsters to carry out your orders, in contrast to the core Dragon Quest games where you will face a variety of colorful foes yourself. These games differ from Pokemon in that you can crossbreed several species to create new ones entirely, which can result in some really intriguing combinations.
The Yo-Kai Watch and Dragon Quest Monsters series of video games aren't the easiest to find in the West, but the good news is that The Dark Prince, a new installment, is now being developed for the Nintendo Switch and will be available in December 2023.
6. Nexomon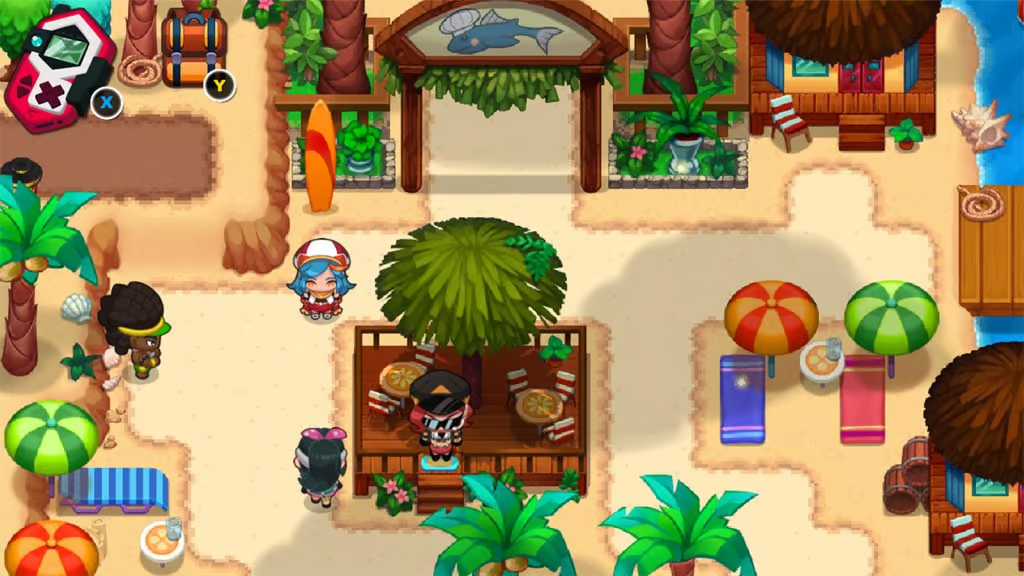 While there are plenty of Pokemon spin-offs available to download on mobile devices, like the map-based Pokemon Go or the puzzling Pokemon Cafe, you're out of luck when it comes to the traditional RPG experience found in mainline games like Scarlet & Violet.
A decent alternative for mobile devices is Nexomon. There are now two games in the series (Nexomon and Nexomon: Extinction) and they're both very similar to Pokemon, with loads of catching, battling, and exploring to enjoy.
They're not the most polished games – they'll certainly never replace Pikachu and friends – but they're easy on the wallet and enjoyable enough to scratch that itch while you're on the go.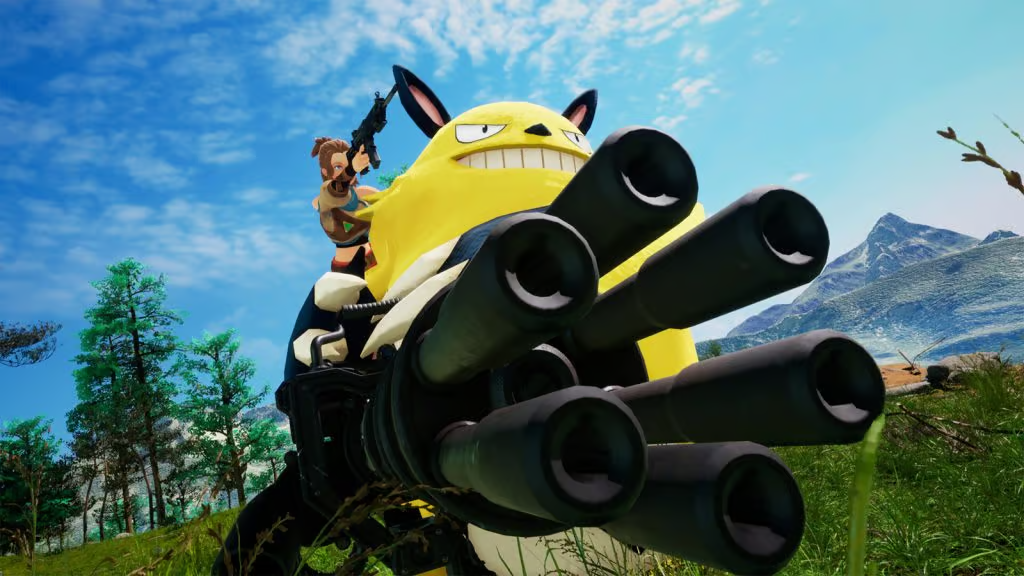 It might not be due out until January 2024, but if you're looking for a game like Pokemon, then Palworld should definitely be on your radar.
Commonly referred to as 'Pokemon with guns', this upcoming open-world game promises to mix the best parts of Pokemon games with some serious firepower. It looks ridiculous and we can't wait to play it.
"Dexerto"