Smartphones can now shoot DSLR-quality videos. It goes without saying that consumers are looking for the finest free video editing software to improve their videos. While there is a variety of free video editing software available for PC, some of them are difficult to use, and you will need a PC to begin with. Video editor apps on Android, on the other hand, are easy to use and come with a variety of useful tools. Here are our choices for best free video editing apps for Android to help you kickstart your video editing journey on mobile. 
KineMaster – Video Editor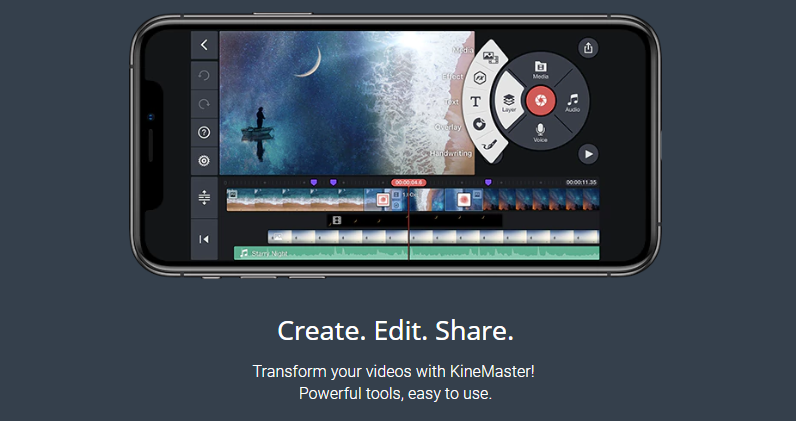 What is the best free video editing app for Android? The best answer is definitely KineMaster. 
This is a really powerful video editing application, with easy-to-use editing features such as color mixing, background matching, voiceover and lots of special effects for videos, making you a professional video editor
The application allows exporting videos up to 4k for sharpness resolution, thanks to a 4x increase in pixel density and a frame rate of 30fps, which also helps videos run smoother.
PowerDirector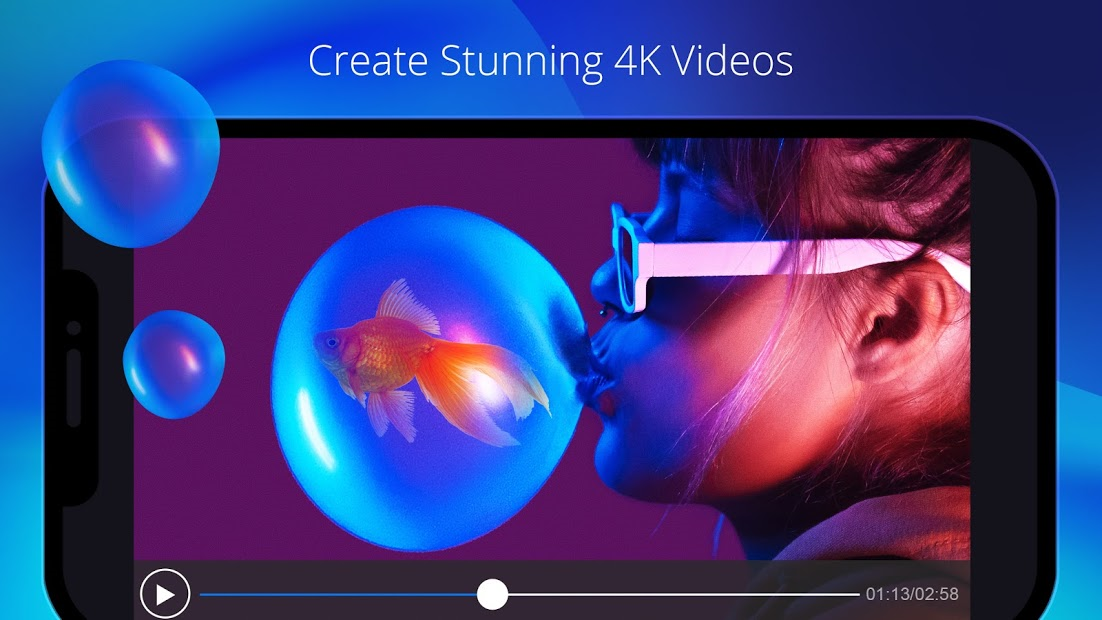 PowerDirector condenses all the functionality of its desktop version into a streamlined mobile interface. That includes multi-track and 4K editing, giving your videos a professional touch to help them stand out on social media.
The powerful features and intuitive interface lets you hit the ground running even if you have no editing experience. A linear timeline lets you stitch together your clips. The audio mixer is excellent for sound designing your projects.
Filmr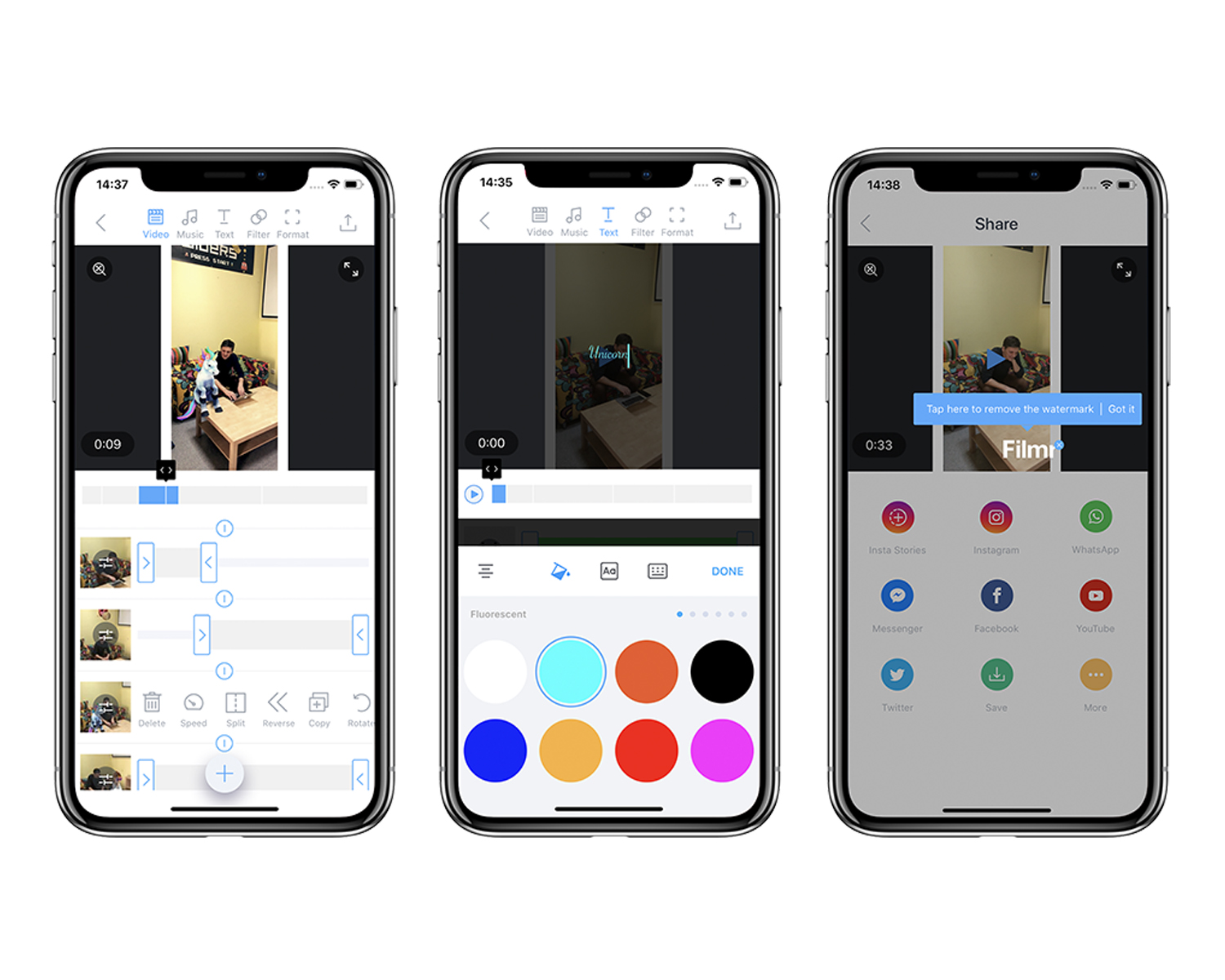 Next up in best free video editing apps for Android list is Filmr. The app is a super easy-to-use video editing app for Android as well as iOS-based phones. Perfect for both beginners as well as advanced video creators- it has a simple, fast and intuitive interface. You can add transitions, effects, filters and more to transform a basic video to something that is uber-cool. If you're looking for speed, agility and a premium look for your videos, Filmr is the place for you.
Quik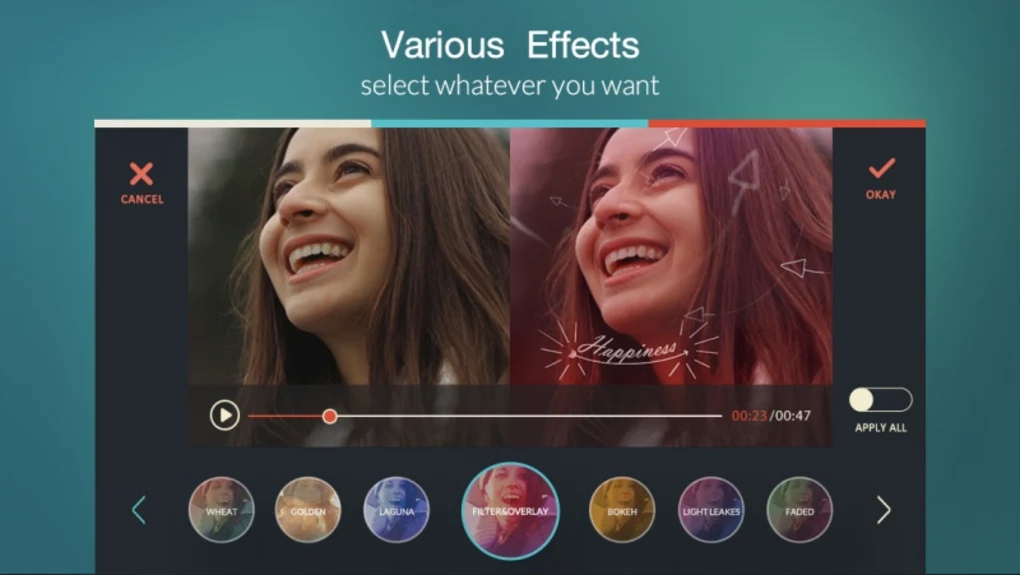 Finding a really easy-to-use video editing app? Quik is what you need. With the Quik app, you can create awesome videos in just a few taps.
Automatically add transitions and effects and apply beat-synced themes to create stunning and shareable edits. It does most of the editing automatically; however, Quik also lets you customize fine details
Filmorago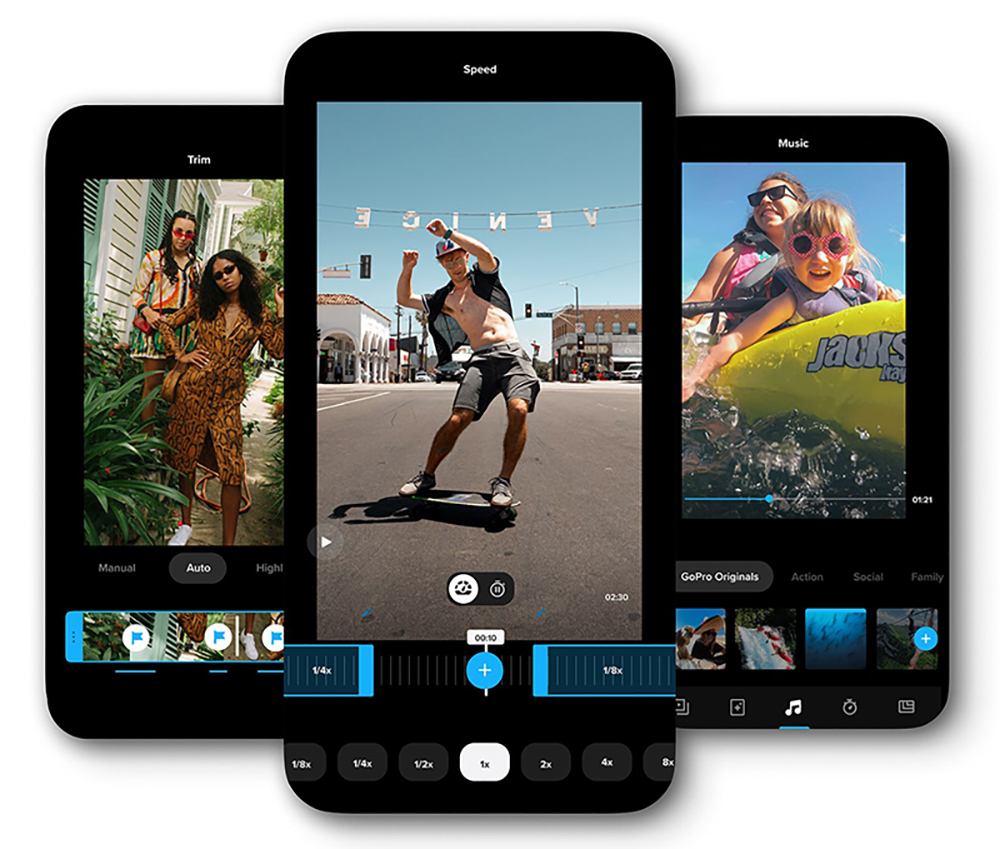 FilmoraGo is yet another popular Android video editor app with a large user base. Cutting, trimming, adding themes, music, and other basic functions are quite simple to perform. To enhance your video, you may build 1:1 square movies for Instagram, 16:9 videos for Youtube, reverse videos, add transitions, slow motion, text, and more.
FilmoraGo includes some in-app purchases, but most of its amazing features are free. You can save the films to your gallery or share them immediately on social media. A watermark appears at the conclusion of videos edited with the free version.
That is the end of  best free video editing apps for Android list. What do you think of this list? Discuss with us in the comment section below.