Windows emulation requires a dynamic and complex set of instructions assembled on software. It takes time and effort for a programmer to develop. Since there is no sizable market ready to pay for it, most developers don't have the incentive to develop them or the accompanying features. Don't sweat it out, there are a few Windows PC emulators for Android that are worth checking out. One of those ExaGear. 
But for those who find it's still hard to install and use ExaGear, these ExaGear – Windows emulator alternatives are all you need. 
JPCMSIM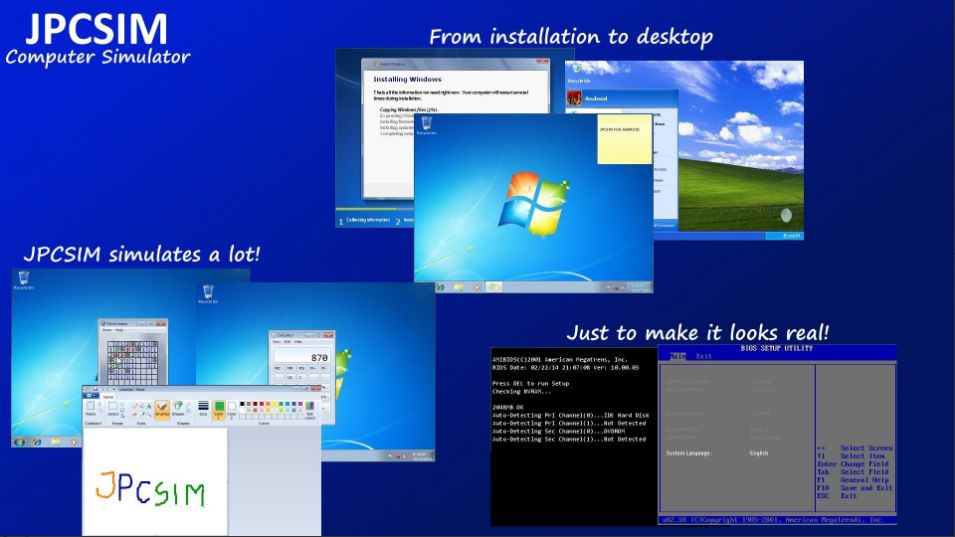 Starting the list of ExaGear – Windows emulator alternatives is JPCSIM. 
This is a Computer Simulator primarily created to teach how to install various operating systems on a computer, by making use of several images, JPCSIM can make the simulation of an operating system, from bios to post, from installation to desktop, and even simulates some computer program, but NEVER emulates it. You can use this app for learning purposes, or for joking purposes as it may make anyone think you have installed a computer into your Smartphone.
Win7 Simu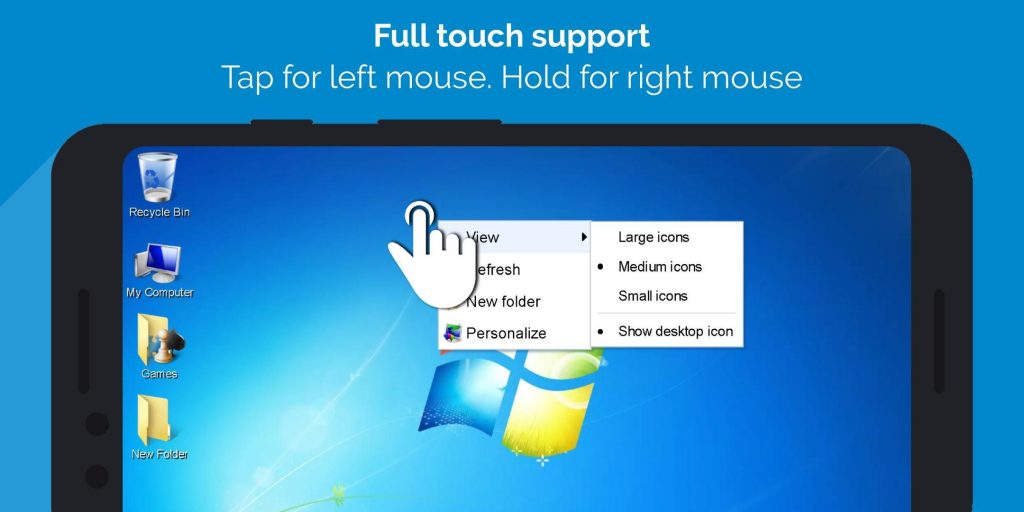 Win7 Simu is a Windows emulator that has taken a leap of improvement since the last time we tried it a year ago. Unlike in the past with Windows 7 alone, now we have boot screen animations and lock screens from Windows 3.1, 2000 to 11. The operating system remains the same across all – Windows 7.
Win 98 emulator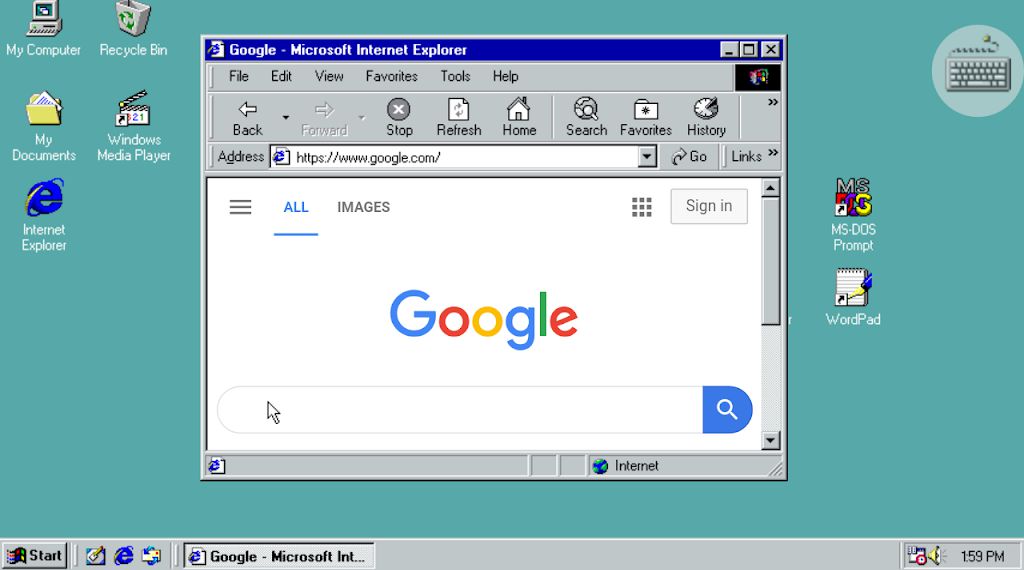 Windows 98 emulator throws no tantrums in terms of ads or any bloatware. A three-step tutorial screen will then land in Windows 98.
Similar to Win7 Simu, there are two partitions in the My Computer, System C and Android A. Single tap with two fingers for opening the right-click menu. Single finger single-tap acts as a click, and you will need to do it twice, like Windows, to open any application.
Wine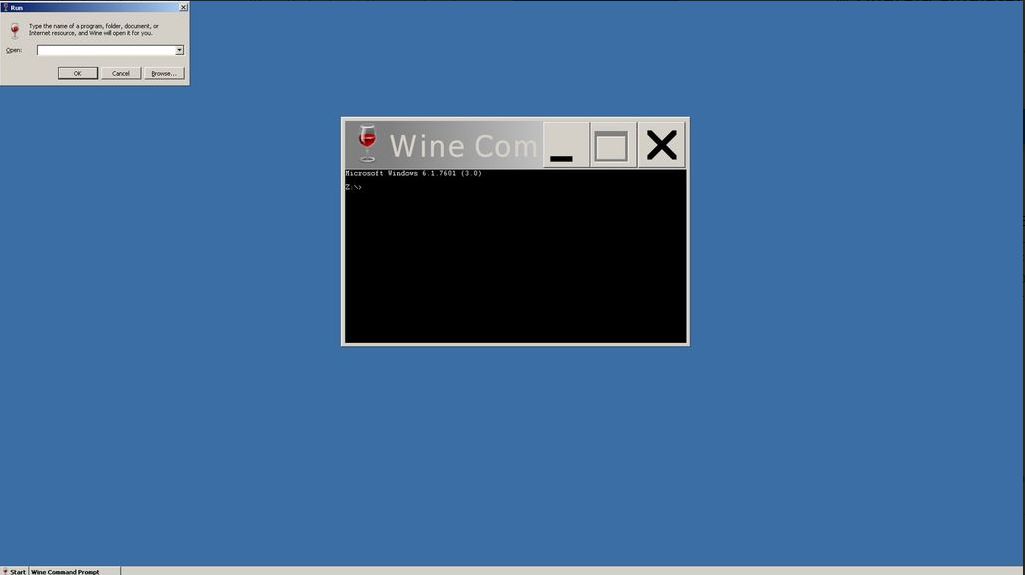 For apps similar to ExaGear – Windows Emulator, we can't miss out on Wine. 
Wine (originally an acronym for "Wine Is Not an Emulator") is a compatibility layer capable of running Windows applications on several POSIX-compliant operating systems, such as Linux, macOS, & BSD. Instead of simulating internal Windows logic like a virtual machine or emulator, Wine translates Windows API calls into POSIX calls on-the-fly, eliminating the performance and memory penalties of other methods and allowing you to cleanly integrate Windows applications into your desktop.
Bochs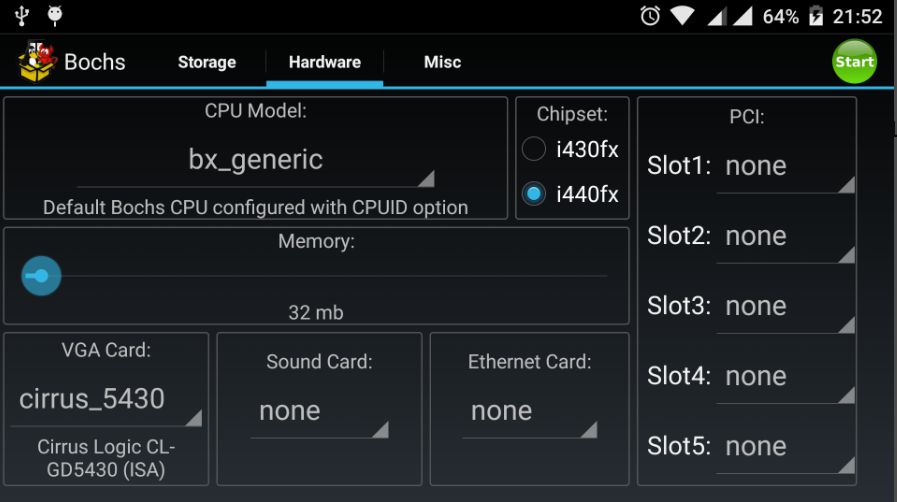 The Bochs Windows Emulator, which pronounces like "Box" is an open source IA-32 (x86) PC emulator written in C++. It can run MS-Dos, Windows 98, 2000, and Windows XP. This windows emulator can run many basic applications that don't require higher RAM or processing speed.
Bochs can be compiled to emulate many different x86 CPUs, from early 386 to the most recent x86-64 Intel and AMD processors. It can also run Linux and other Linux-based OS.
Just like other PC emulators, one of the main reasons we haven't heard about it is because it's a 2014 app. The developer hasn't updated it for a long time and the Bochs emulator can be taxing on low-end android phones.
That is the end of the best ExaGear – Windows emulator alternatives list. What do you think of this list? Discuss with us in the comment section below.