Let's take a deep dive into the list of the top 10 coziest Android apps to play during winter in the post below.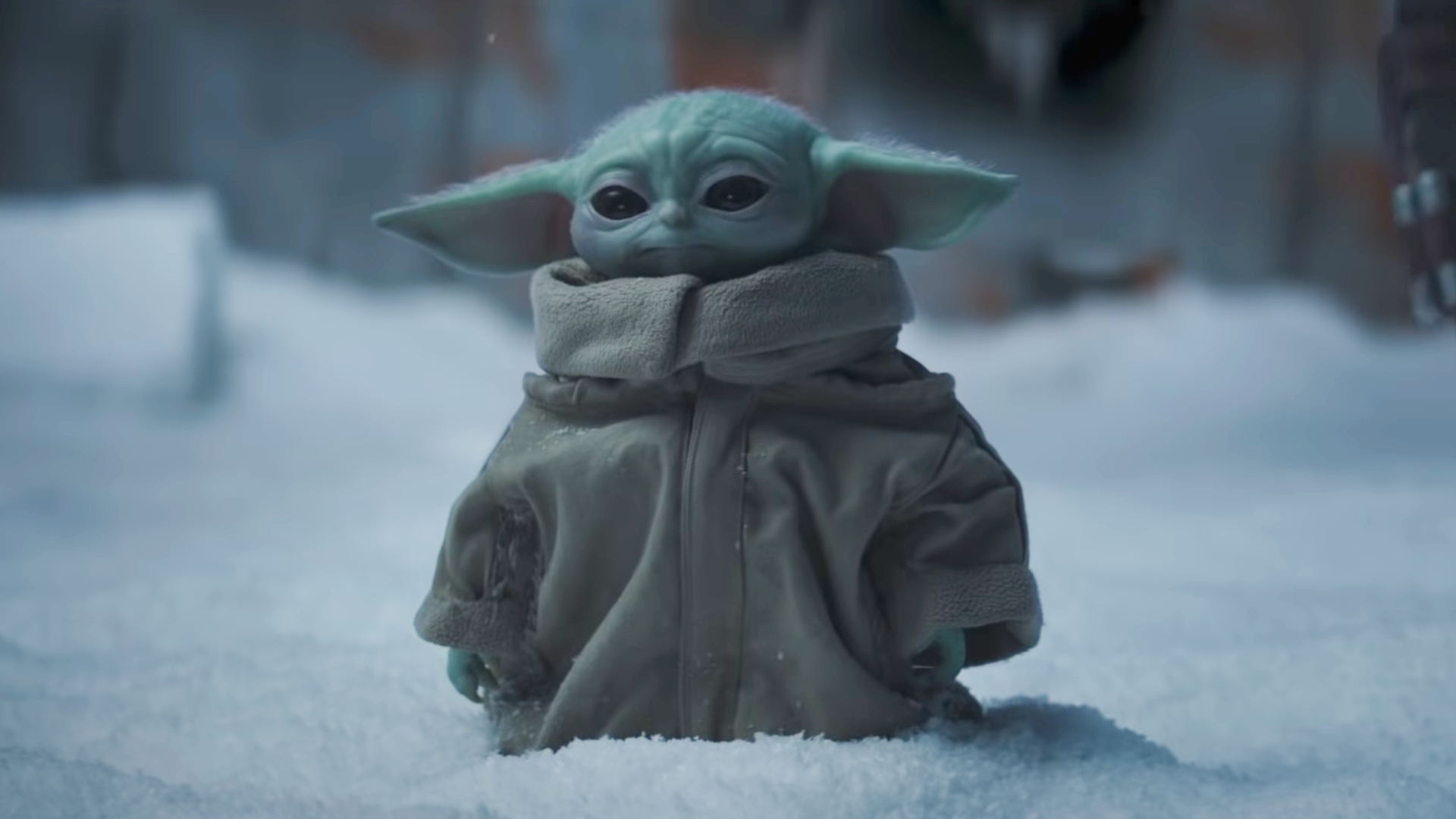 The Play Store has some brilliant apps for users who want thrills and excitement, as well as tricky puzzle games that keep you guessing, but the store also has wonderfully easygoing experiences designed for the best budget Android phones. These relaxing games are perfect for cozy days indoors, prioritizing soothing time wasters and serene puzzle games that lull you into a trance; perfect now that things are getting chillier outside. AP loves its downtime, so here is our roundup of the best chill games to play now the days are getting shorter and the temperature is getting lower. Read on for some snuggly apps.
1. Stardew Valley
A famous example of a chilled-out experience, Stardew Valley is a farming simulator/RPG hybrid centered around building and maintaining a farm in a beautiful, pastoral, pixel art world. You've left your job in the big city to live off the land and grow your own business. Farming mechanics resemble Minecraft's, plowing fertile land, planting crops, and keeping cattle. What sets Stardew Valley apart is its focus on farming aspects. Weather changes must be accounted for to prevent your crops from dying, and supplies/tools must be bought from the local village full of vendors that offer unique designs and personalities. It's all about tending your farm at your own pace and slowly building something out of love and care. A perfect alternative if Terraria and Minecraft are too ominous or combat-heavy for you. Also, be sure to check out our best chill games like Animal Crossing roundup if this is your thing.
2. Animal Crossing: Pocket Camp
Animal Crossing is a reliable go-to for relaxing, given its laid-back world, cute art style, and pleasantly mundane gameplay tasks. Animal Crossing: Pocket Camp brings Nintendo's social simulation to the mobile platform with its signature constructive and decorative gameplay, with a slew of fetch quests, character interactions, and colorful upholstery to enjoy along the way. Recurring series characters like Isabelle, Tom Nook, and K.K. Slider make appearances as you develop your campsite, which is fun for series veterans and great for newcomers.
Take part in yearly events that unlock special items for decoration, and even customizable cosmetics for your player Avatar. Animal Crossing: Pocket Camp goes to extra mile to make you feel at home in its world, with things to keep recurring series fans happy. If you're looking for a free mobile alternative to Animal Crossing and can't bear to leave the series, check this out.
3. Stray Cat Doors
The first of a few animal-centric games, Stray Cat Doors, is a cute escape room puzzle game based on unlocking an exit door by solving random puzzles. In essence, the gameplay resembles a point-and-click adventure, deciphering clues and combinations from the environment to proceed. The level of comfort this game exhibits is mesmerizing, the art style is beautiful, the lighting sets the mood perfectly, and the soundtrack could lull you to sleep if you aren't careful. There is a simple joy in solving small puzzles in a calm environment in the service of a fluffy animal. While not very long, Stray Cat Doors offers a quality experience, delivering exactly what you'd expect. Probably the first time you could describe an escape room game as relaxing.
4. Penguin Isle
Nothing like an idle game for relaxing, Penguin Isle is a city-building simulator that requires very little action from the player. The game is appealingly simple in terms of visuals, displaying a boundless blue ocean. Set on an expanding iceberg penguin settlement, you are required to manufacture penguin-based infrastructure. You orchestrate the construction of fishing huts, bakeries, theaters, and penguin Ferris wheels, all the essential trappings of a functioning society. Developing the island yields points for further development; nice and simple. While the game has some minor issues with frequent ads, the overall experience is solid. A relaxing little penguin-themed distraction to mess around with while watching TV.
5. Townscaper
Sticking with the casual god game idea, Townscaper provides a creative toy that lacks tension and exists solely to delight and satisfy the user. With infinite resources, simple controls, and all the time in the world, you are given the means to build your ideal coastal village.
Townscaper's most intriguing aspect, aside from its lovely visual design and soothing music, is its attention to terrain detail. Small surface dips and peaks influence how your buildings form, twisting around those natural occurrences. This feature prevents Townscaper from being a straightforward drag-and-drop experience, ensuring that each structure is distinct. Overall, Townscaper is a terrific way to express yourself creatively in a relaxed setting. The Lego-style vehicle for one-of-a-kind creations makes it ideal for unwinding.
6. Monument Valley
Monument Valley, the most distinctive game so far, is a stylized puzzler built on creating optical illusions. You play as Ida, a silent protagonist who climbs to the tops of many monuments to place something before moving on to the next optical illusion problem. You'll travel via flat-shaded restricted paths, twisting specific path alignments to gain access to other locations. The music of Monument Valley is magnificent, mellow, and ethereal. The levels begin easy and gradually increase in difficulty until they reach the end. The challenge, however, is not based on quick thinking or acute instincts. There is no time constraint, so you can take your time completing these bizarre riddles. Recommended for those looking for a little challenge while resting.
7. Sky: Children of the Light
If you prefer something a little more epic in your downtime, Sky: Children of the Light provides a great experience. You play a small humanoid traveling through a series of beautiful overworlds; in pursuit of purifying corrupted souls. The primary loop is the traversal mechanics, which involve your character using their poncho-like wings. You are free to glide about as you see fit, allowing you to kick back and enjoy the gorgeous scenery. This game also features multiplayer; other small owl children can be found and collaborated with in all seven of the overworlds, with some puzzles only being solvable with multiple owl children. While it can be a little tricky to follow at times, Sky: Children of the Light offers a breathtaking explorative world, beautiful fluid animations, and music that suits the setting perfectly. If you enjoy the gliding mechanics in Breath of the Wild, this game will tick that box.
8. Hidden Lands – Visual Puzzles
Another great perspective-centric puzzle game, Hidden Lands – Visual Puzzles is a beautifully animated hidden object game. Depicting locations spanning multiple themes and seasons, Hidden Lands – Visual Puzzles allows you to rotate two floating islands rich with detail, requiring you to locate the difference between the two. This is about as Zen as it gets. There's no conflict, plot, or urgency, just a simple season-themed observation test. Perfect for getting cozy this winter.
9. I Love Hue Too
Do you enjoy the experience of arranging a variety of colorful objects in an ascending or descending sequence of shade gradient? Zut! studios surely do, as evidenced by their latest game, I Love Hue Too. The title refers to a series of color-matching puzzles based on achieving ideal hue gradients.
The program has just under 2000 of these puzzles, each of which increases the gameplay challenge with higher grid sizes and shape complexity, so if this is your favored way to unwind, you'll be well served. While it isn't the most complex game in the world, it does isolate its main gameplay loop. everything polishes everything into an ambient and peaceful experience that uses your brain just enough to keep things relaxed but not dull.
10. Tap Tap Fish AbyssRium (+VR)
Infinite clicker games are nothing new, but aside from monotonous grinding, they have a hidden talent for simple, interesting, and yet peaceful gameplay cycles. Fish Tap Tap This type of loop is presented by AbyssRium, which puts you in control of tapping the screen to produce income to build your own coral reef teeming with a diverse society of marine life.
The obligation to click the screen to produce currency for upgrades is something that might be rendered obsolete by those upgrades, making it difficult to discern what comprises the main gameplay here. No, the main purpose is to produce as many fish as possible, much like gardening. The diversity of species on display is extremely astounding, with jellyfish, sea turtles, sharks, and even whales among them. While it wouldn't feel out of place with the best idle games on Android, Tap Tap Fish AbyssRium is engaging enough to warrant a closer look.
Getting comfortable with fan-favorite Android games
Comfortable? Thank you for compiling this list. When it comes to mobile gaming, simplicity is the key to a pleasant experience; straightforward gameplay loops that don't overwhelm or overexcite the player, and simple gameplay loops are where the Play Store shines.
Whether you enjoy solving some of the finest puzzle games, exploring, or creating a garden, there is something to help you unwind on the best Android phones on the Play Store. Try a few of these out and let us know what you think in the comments section. Do you want a wider screen to view your work? Please take a look at these cool Android tablets. AP's roundups are continually updated, and there's no way we could have included every good game in this genre. So keep your cool until the next
"Androidpolice"