Immerse yourself in captivating stories with these amazing visual novels.
Who doesn't love an intricate story with multi-faceted characters? The visual novel genre is one of the more underappreciated. For one, many games, especially lengthy role-playing games, can take hundreds of hours to complete, and not everyone has that amount of time to dedicate.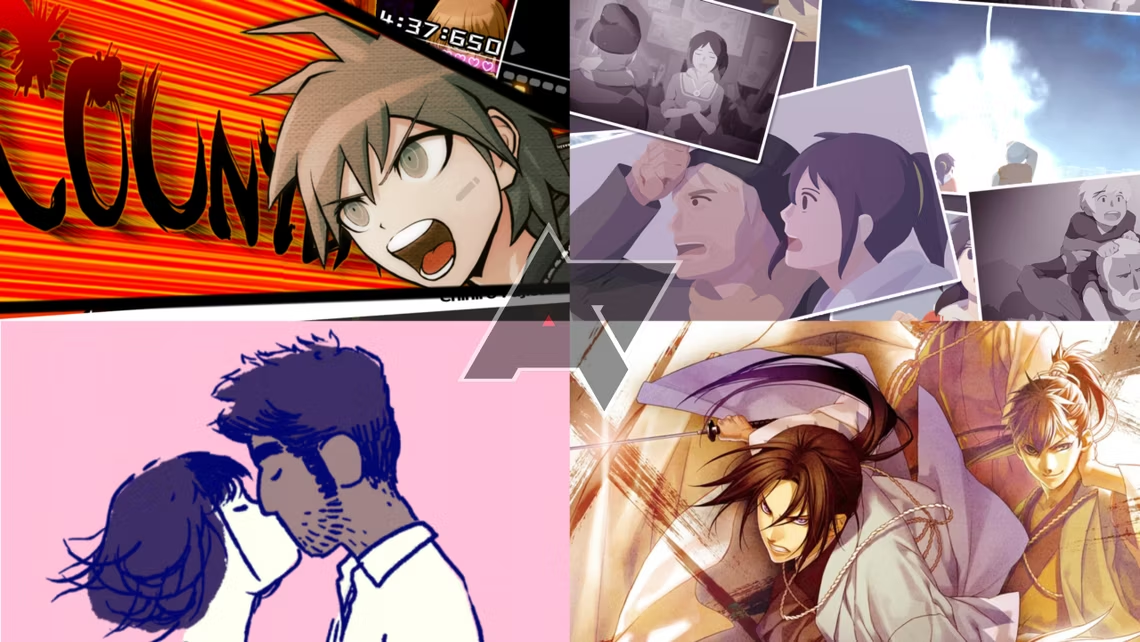 On the other hand, visual novels let you play in short bursts. Replayability comes in the form of branching story paths and multiple endings. And more often than not, they treat you to some exceptional artwork, making for some of the best games on Android.
Since most of these titles use static imagery to tell their stories, visual novels aren't resource intensive. In other words, you can get away with playing them on a reasonably powerful Android tablet. This roundup highlights the best visual novels on Android to help you find the next story to fill your time.
1. Ace Attorney Trilogy
Typically associated with Nintendo consoles, the Ace Attorney series has been re-released on a multitude of devices as of late, including Android.
This interactive visual novel brings the drama, intrigue, and suspense of a courtroom onto your device's screen. Take control of defense attorney Phoenix Wright as you try to uncover the truth behind a murder case and shed light on the perpetrator's motivations behind the crime.
While there are several great Ace Attorney games on the Play Store, this trilogy contains the first three entries in the series, launching the famous lawyer's career. You get Phoenix Wright: Ace Attorney, as well as its sequels, Justice for All, and Trials and Tribulations, for one price of $17.99.
2. Amnesia: Memories
In the console space, Idea Factory is a publisher well-known for its visual novels and Japanese Role Playing Games (JRPGs). But it has also published a couple of its more renowned games, those being Amnesia and Hakuoki, on mobile devices.
Amnesia puts you in the unfortunate shoes of a boy who loses recollection of anything that occurred before the current day. It's up to you with whom the character will prioritize rebuilding relationships. Amnesia boasts a memorable cast of anime-style characters along with fully voiced dialogue.
You can play the game's prologue for free, after which additional chapters become available for purchase at $2.99 each. Alternatively, you can purchase the game's premium edition for $22.99.
3. Danganronpa: Trigger Happy Havoc
Much like Idea Factory, Spike Chunsoft is no stranger to visual novels. Some of the company's more notable projects include Zero Escape, as well as the AI and Danganronpa series.
Trigger Happy Havoc follows the story of Makoto Naegi, a student of an elite educational academy. Unfortunately, the academy becomes embroiled in a series of unfortunate events, and Makoto, along with over a dozen other students, gets trapped in the academy. In order for any one of them to escape, they must kill each other.
Danganronpa takes after Ace Attorney's murder mystery premise, albeit with a much darker and more unlawful tone. Trigger Happy Havoc is the pilot entry in the Danganronpa series and boasts a relatively low price of $5.99.
4. EDDA Cafe Visual Novel
But enough with lost memories and murder. If you're after something more mellow, then look no further than this visual novel by Mushroomallow.
EDDA Cafe stars Mina, a young girl weighed down by the burden of regretful decisions and losses that came along with these choices. One day, she learns of a cafe that has the power to turn back time. Does it have the capacity to alter her decisions and bring back the one she cherishes?
With warm pastel visuals and a cosy setting, EDDA cafe is just the visual novel to get you through the winter blues.
5. Everlasting Summer
Everlasting Summer is quite a unique visual novel. For one, its story takes place in Soviet-era Russia and follows the tale of a young boy named Semyon. One day, Semyon gets onto a bus, unbeknownst to what is about to happen.
This bus magically transports Semyon back in time to a pioneer camp called Sovionok. Without a clue on how to get back to his time period, Semyon has no other choice but to interact with the local populace in hopes of digging up clues that reveal how to return home. The question is, will he want to go back?
While the game's visuals fall short of the likes of Danganronpa and EDDA, Everlasting Summer boasts a narrative and musical score to remember.

You may also like:
6. Florence
Some of the most renowned visual novels tell some of the simplest stories. These are stories that often happen to each of us about the excitement of love and the trials and tribulations that come when routine finally sets in.
Florence takes you through these experiences via the fictional life of a young girl, Florence Yeoh. She meets Krish, a musician with whom she falls in love, and subsequently embarks on a life together. But routine takes its toll on their relationship, and you'll have to decide how it ends for her.
For a low price of $2.99, Florence might teach you a thing or two about relationships.
7. Hakuoki
Going back to Idea Factory, the beautiful Edo-era Japan-inspired Hakuoki is another exceptional visual novel on Android. This is a faithful port of the original PSP version, with intact Japanese voiceover and all. However, the Android version does include exclusive scenarios to boot.
Hakuoki takes place during the tail end of the Edo era and the dawn of the Bunkyu era. At the center of its story is a girl named Chizuru. She finds herself pulled into a band of Shinsengumi, a group of elite soldiers formed by the country's military government. Through Chizuru, you'll acquaint yourself with the group's members and learn of the dark secrets they hold.
Depending on your decisions, Hakuoki boasts multiple endings, which make the game's rather steep price of entry easier to swallow. The full game costs $22.99 or $2.99 per separate chapter. That said, much like Amnesia, Hakuoki lets you play the first chapter of the story for free.
8. OPUS: Rocket of Whispers
Rocket of Whispers is a prime example of how meaningful storytelling in visual novels, and games in general, can be.
OPUS tells the tale of a pair of remaining survivors within a snow-laden post-apocalyptic world. They intend to build a rocket to send the remnants of their ancestors into space, thus giving them a proper burial rite.
While still very much a visual novel at its core, Rocket of Whispers does feature segments of exploration, as well as side quests, which add variety. The game's prologue is free to download and play, but you'll need to fork over a couple of bucks in order to unlock the full experience.
9. Paranormasight
Taking advantage of one of Japan's ghost stories, Paranormasight is an intriguing horror visual novel. Paranormasight tells its story from the perspectives of different characters. Among them are regular office workers, detectives, and high schoolers. Their paths eventually intertwine, as they investigate the curse known as the Seven Mysteries of Honjo.
Square Enix worked with Japan's Sumida city's governing bodies to create life-like representations of its environment. Given the effort involved in creating its setting, it should come as no surprise that Paranormasight boasts a hefty price tag. While the game was available for a considerably more affordable $14.99 at launch, it has since risen to $18.99.
10. Steins;Gate
One of the hardest story types to pull off successfully is the one that deals with time travel. That's because it deals with events and time paradoxes that potentially defy the laws of known science or even physics. But one particular universe in Steins;Gate has done it successfully since 2009.
With anime and video game adaptations based on the original 2009 manga, Steins;Gate on Android focuses on Kyoma Hououin, a mad scientist who invents a time machine capable of sending messages to the past. Steins;Gate features the story from the perspective of six characters, each with their own role within the story, which means there are plenty of different endings to uncover. Combined with fully voiced dialogue, the game's replayability makes the $20 price tag far more palatable.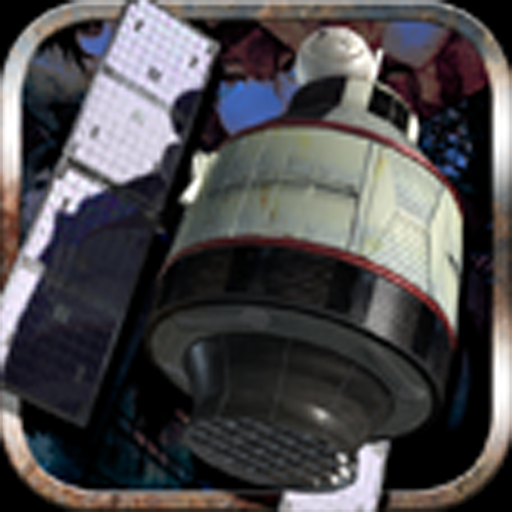 Visual novels are more than just interactive books
The visual novel genre continues to expand, with Paranormasight among the more recent additions. But their stories go beyond the mysterious and the macabre. They can be vibrant, and even heart-wrenching. And much like a great book, a visual novel can pull you into its world for hours.
Have you treated yourself to one of the visual novels on the list? Take to the comments and tell us about your favorites so everyone can get in on the fun.
"Androidpolice"