Like a Moth to a Frame is one of the very first side quests that players can tackle in Hogwarts Legacy and requires the use of the iconic Lumos spell. Refer to the tips to Complete Like a Moth to a Frame in Hogwarts Legacy in the article below.
As well as its expansive main story, Hogwarts Legacy features its fair share of side quests, one of which is called "Like a Moth to a Frame." This quest first becomes available during the player's first full day at Hogwarts after they've completed their Charms and Defense Against the Dark Arts classes and requires them to investigate a mysterious painting.
The quest is handed out by a Hufflepuff student named Lenora Everleigh, who can be found on the right side of the Central Hall area staring at the aforementioned painting. To uncover its mysteries and complete the "Like a Moth to a Frame" side quest, Hogwarts Legacy players will need to make use of one of their most important spells while also investigating the area thoroughly.
How to Complete the Like a Moth to a Frame side quest in Hogwarts Legacy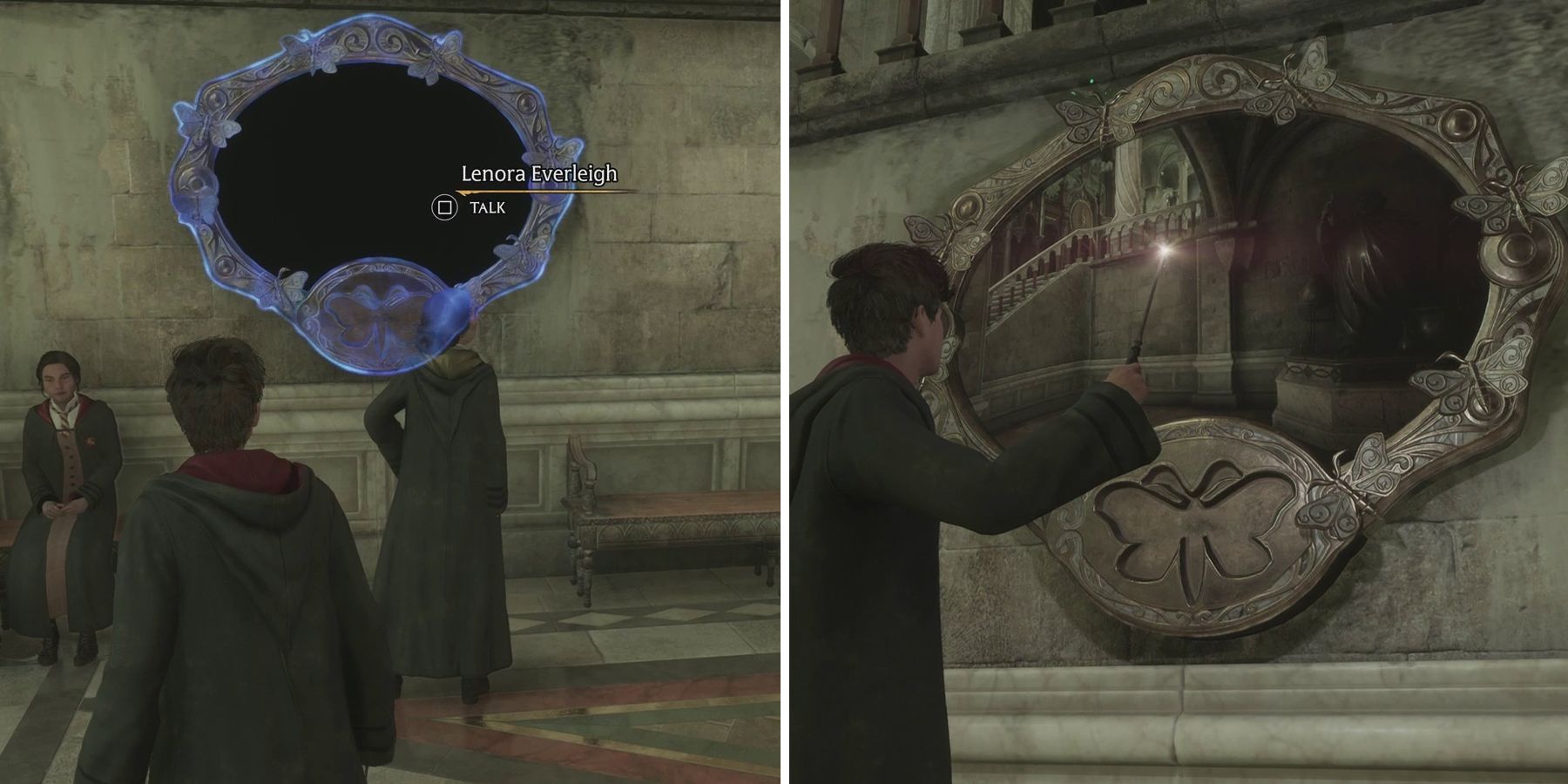 After speaking with Lenora, players should follow her advice and cast Lumos, which will reveal a nearby location in the painting's frame. To find this location, players will need to turn to their right and head south down a set of stairs. If they turn to their left at the bottom of the steps, they'll come to the statue shown in the painting and their character will remark that this spot looks like the right place. Casting Revelio here will enable them to get a Field Guide Page for the Gregory the Smarmy statue.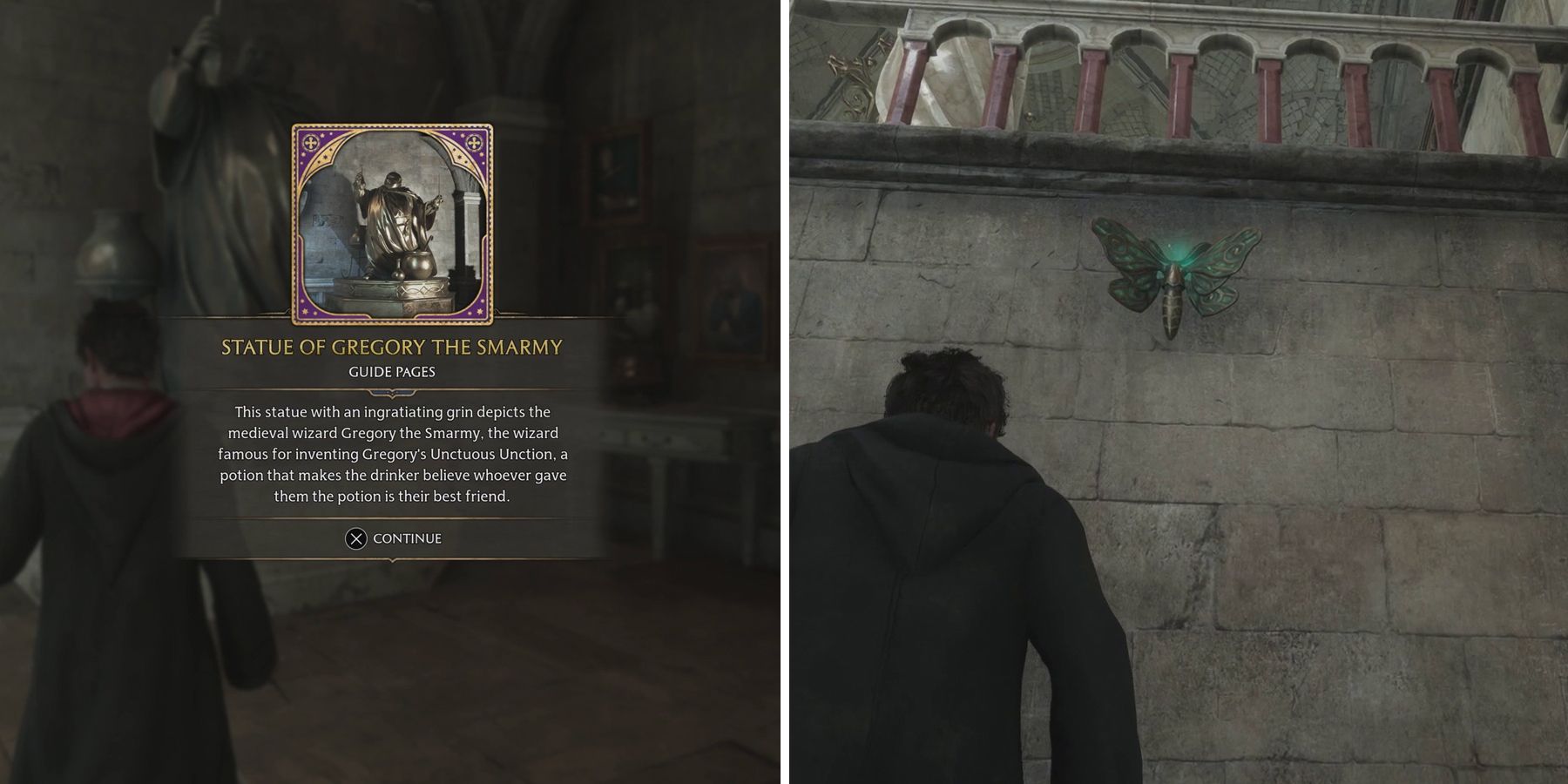 To the left of the statue, players will see a moth perched on the side of the wall. Casting Lumos in front of this moth will lead to it coming to life and following the playable character around the Central Hall for as long as their wand remains lit up. To return the moth to the painting, players simply need to head back up the stairs and then stand in front of the frame, at which point, canceling Lumos will cause the moth to return to its rightful place.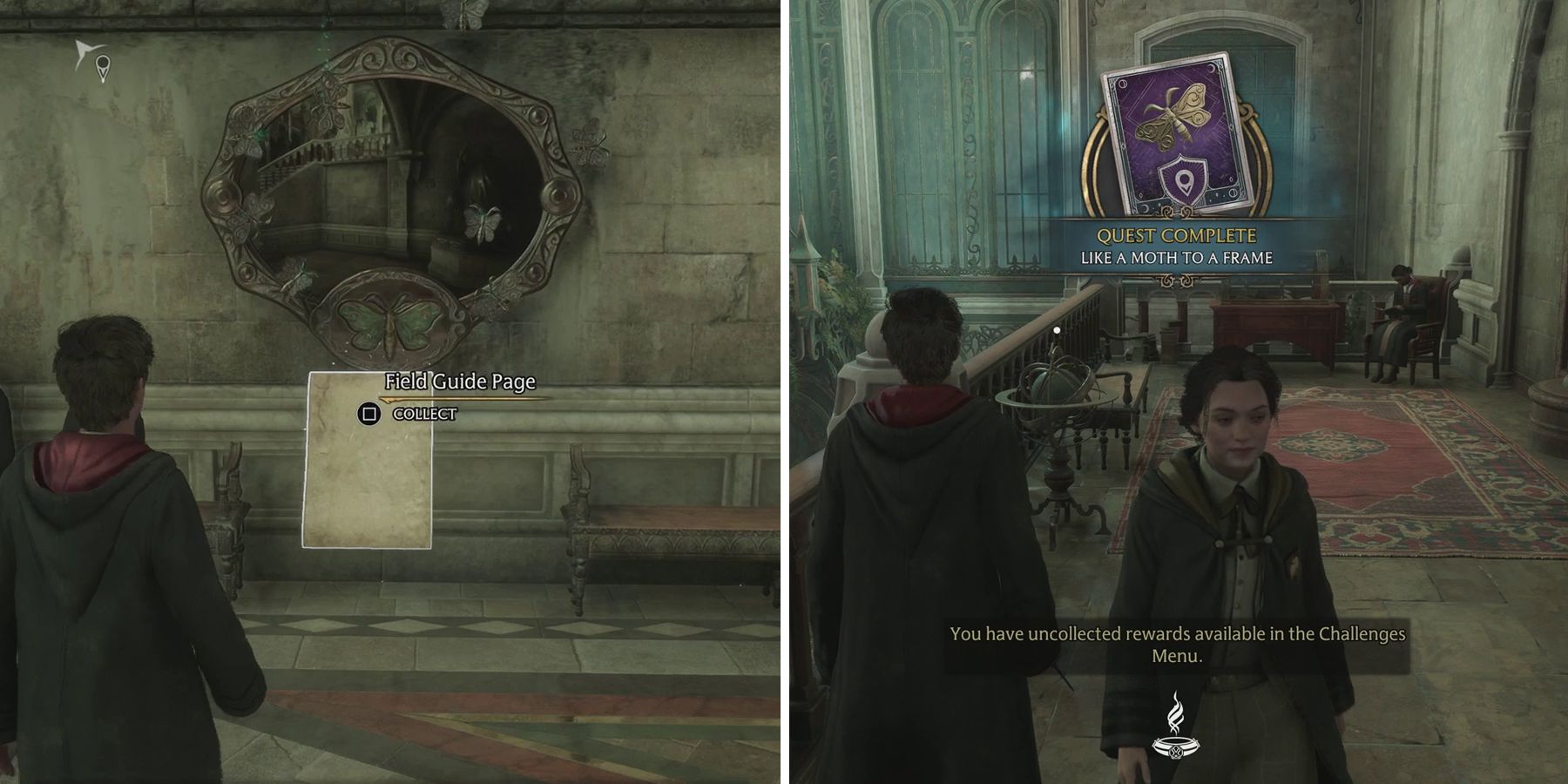 After collecting the Field Guide Page that appears following the moth's safe return, players can head up to the area above them and report their findings back to Lenora. Whether or not they decide to explain how they solved the puzzle makes no real difference, with players being rewarded with 180 XP and the Cobalt Regalia outfit regardless of which of the two dialogue options they choose. There are more of these moth paintings throughout the castle too, so players should keep their eyes peeled.
"Gamerant"