Flight Test is the first of several flying-related sidequests in Hogwarts Legacy and requires players to put their broom handling skills to the test. Learn more about the tips to Complete Flight Test in Hogwarts Legacy in the article below.
Many Harry Potter fans were disappointed to learn that Hogwarts Legacy does not feature quidditch, though it does at least feature the next best thing. Players are able to fly on a broomstick, which helps to make navigating the game's huge open world considerably easier than it would otherwise be. What's more, completing the Flying Class subquest during the game's sixth act unlocks more than just a new mechanic.
Once Hogwarts Legacy players have learned to fly, they'll likely want to buy themselves a broomstick, which means taking a trip over to Hogsmeade and Spintwiches Sporting Needs. After choosing a broomstick, shopkeeper Albie Weekes will ask them to gather some flight data for him near the Quidditch pitch at Hogwarts. The resulting side quest is called "Flight Test" and will put everything that players learned in Madam Kogawa's class to the test.
How to Beat Imelda's Time in Hogwarts Legacy's Flight Test Side Quest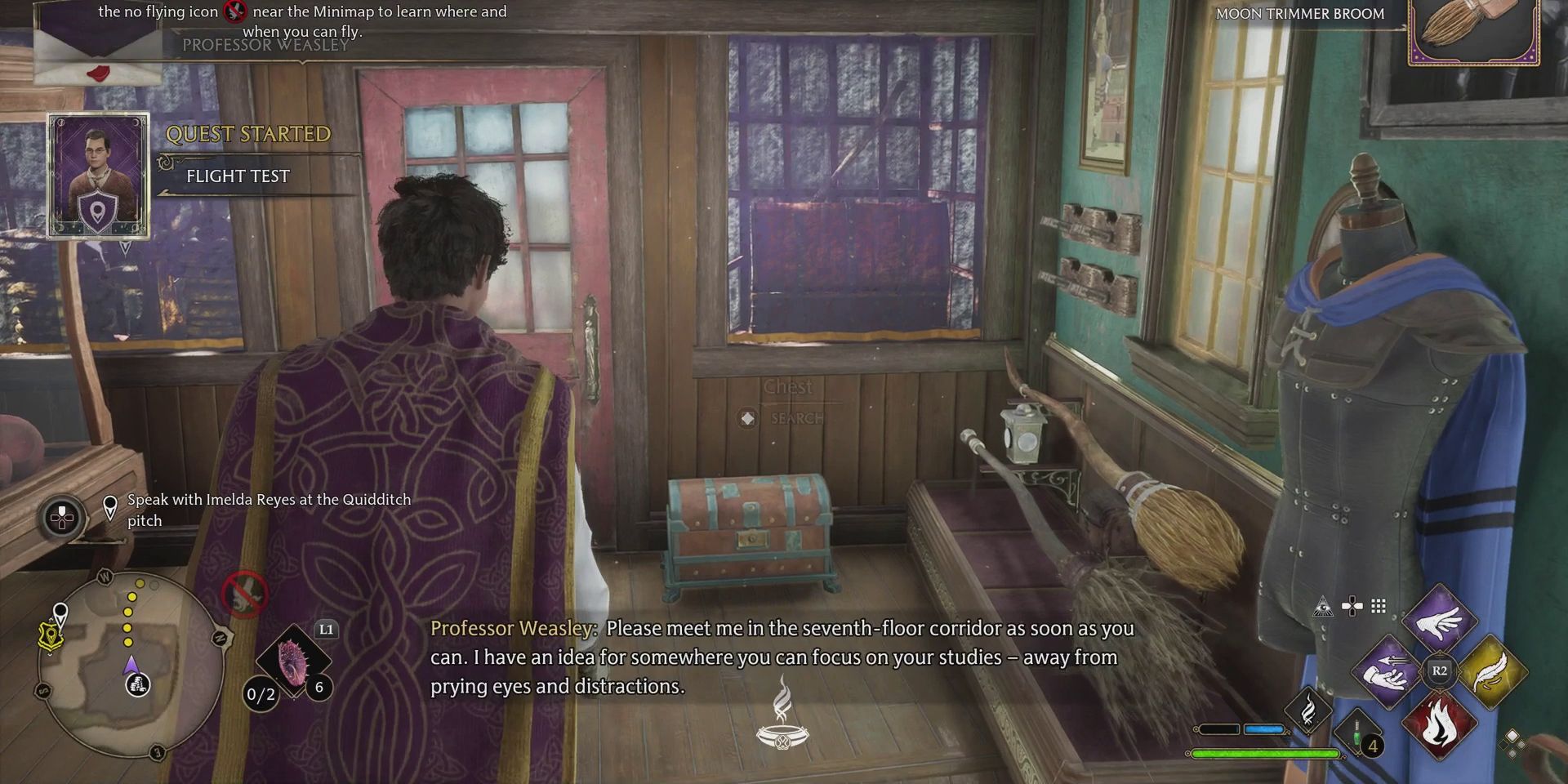 In order to complete "Flight Test" for Albie, players will need to beat the time of another Hogwarts student named Imelda Reyes. She was able to complete the course in around two minutes and 20 seconds, which means Hogwarts Legacy players will need a time of 2:20:52 or under in order to gather the data that Albie needs. This shouldn't prove to be too difficult, but for those having trouble, there are a few things that can help.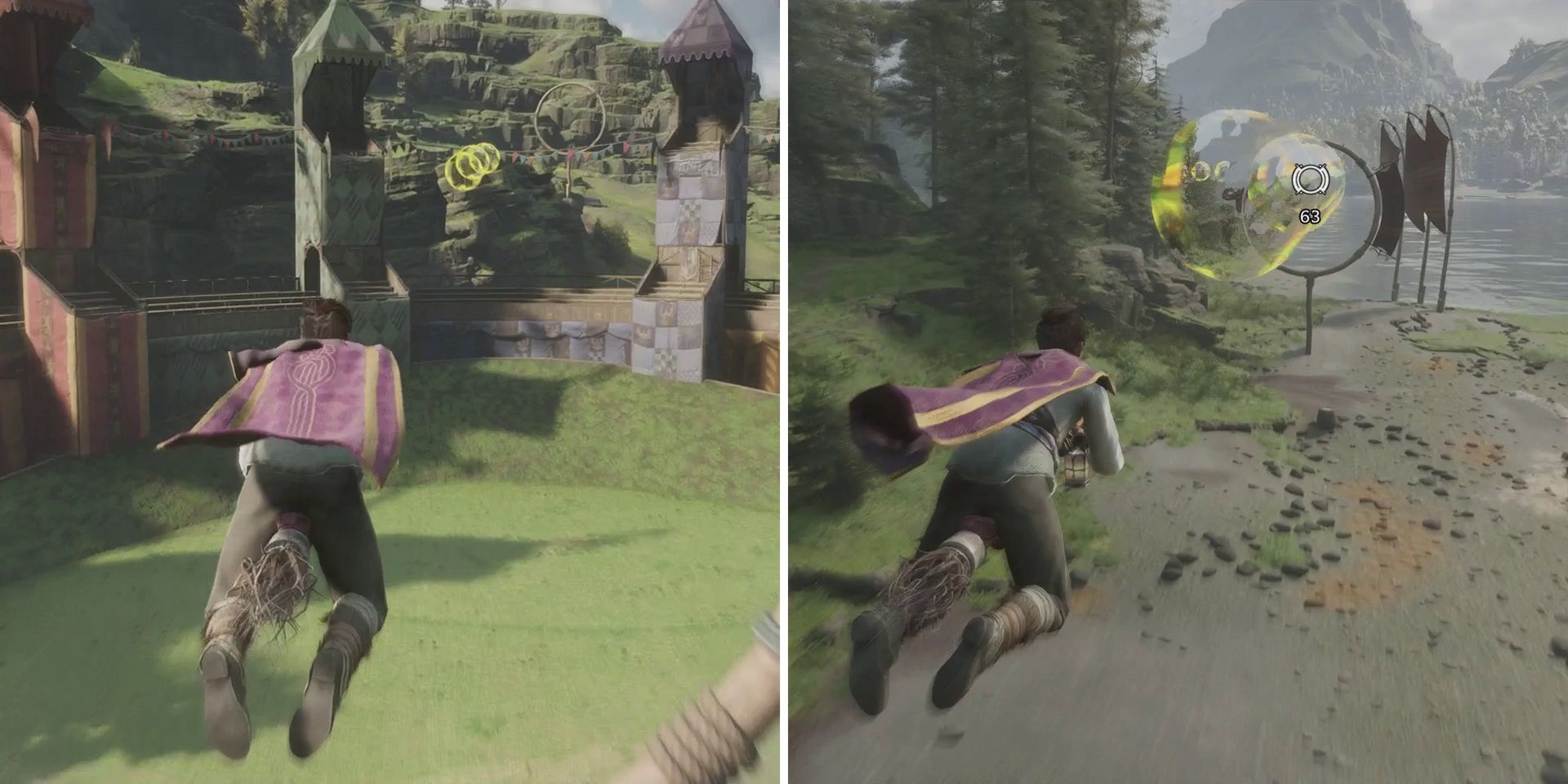 One of the big differences between this course and the one that players practiced with during Flying class is that this one is much longer, with 22 rings in total. For each ring that players miss, they'll receive a three-second penalty, so they should try their best to go through every ring. That said, most players should have no trouble getting around the course in under two minutes, so a couple of missed ring penalties here and there shouldn't matter too much.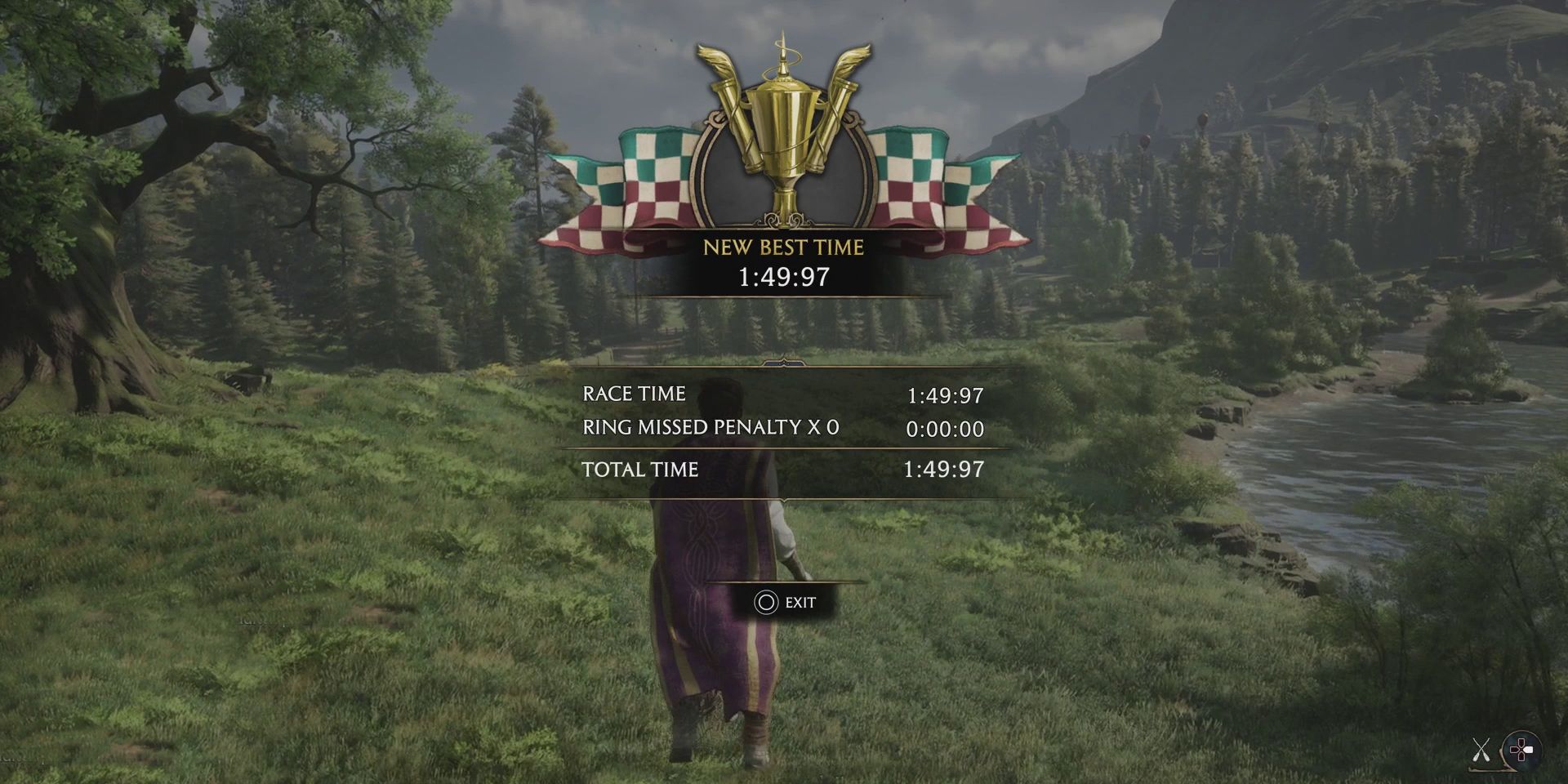 Another noticeable difference between this course and the previous one comes in the form of the yellow orbs that can be found lining the route. Not only do these serve as the optimal racing line for players, but they'll also refill the stamina bar and give them an additional burst of speed. Hitting these at an angle can push players off course though, so players should aim to line the broomstick up with each three-orb set to ensure that they're being propelled toward the next ring and not away from it.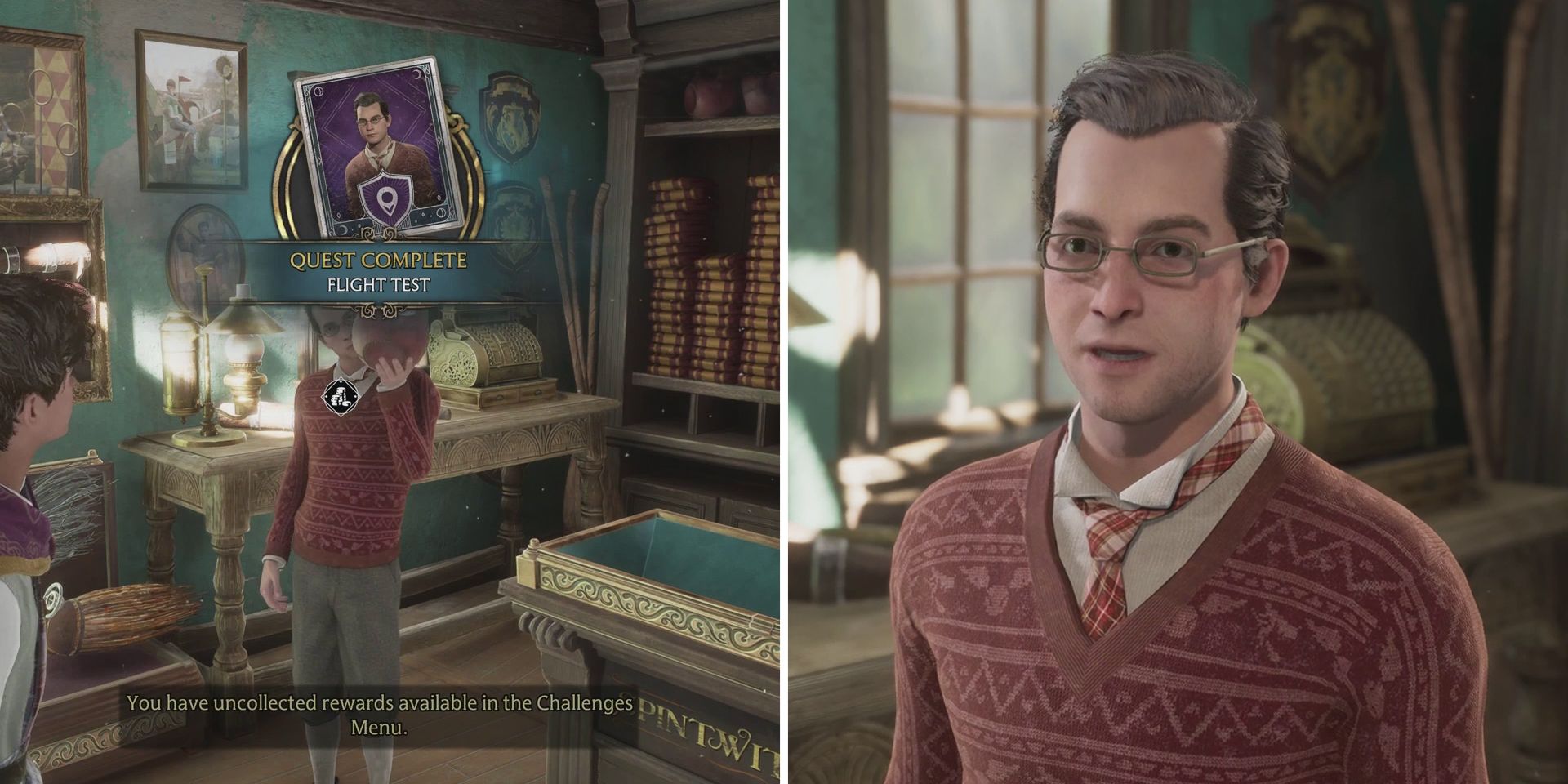 Assuming players can hit enough of these orbs on their way around the course, they'll be able to keep both triggers held down for the entire run, which will pretty much guarantee a sub-two-minute time. Once players have beaten Imelda's time, they should talk with Imelda and then return to Albie in Hogsmeade to turn in the quest.
Sadly, they won't receive any rewards for doing so other than the usual 180 XP, though completing "Flight Test" will eventually lead to another side quest becoming available a little later on.
"Gamerant"