E-Vase-Ive Manoeuvre is a side quest in Hogwarts Legacy. As its name suggests, this rather unusual quest involves vases, and lots of them, at that! Some suggestions in the article below will help you quickly complete the E-Vase-Ive maneuver in Hogwarts Legacy.
"E-Vase-Ive Manoeuvre" is one of several side quests that become available after players have completed the Tomes and Tribulations subquest during the third act of the main story. To unlock it, players will need to be at least Level 10, at which point, they'll be able to speak with a woman named Althea Twiddle to get the ball rolling.
Althea can be found in Irondale, a small settlement in the Feldcroft Region to the far west of the world map. She'll tell Hogwarts Legacy players about a mysterious statue southwest of Irondale and ask for their help figuring out why the statue is there and what exactly it does.
How to Complete the E-Vase-Ive Manoeuvre side quest in Hogwarts Legacy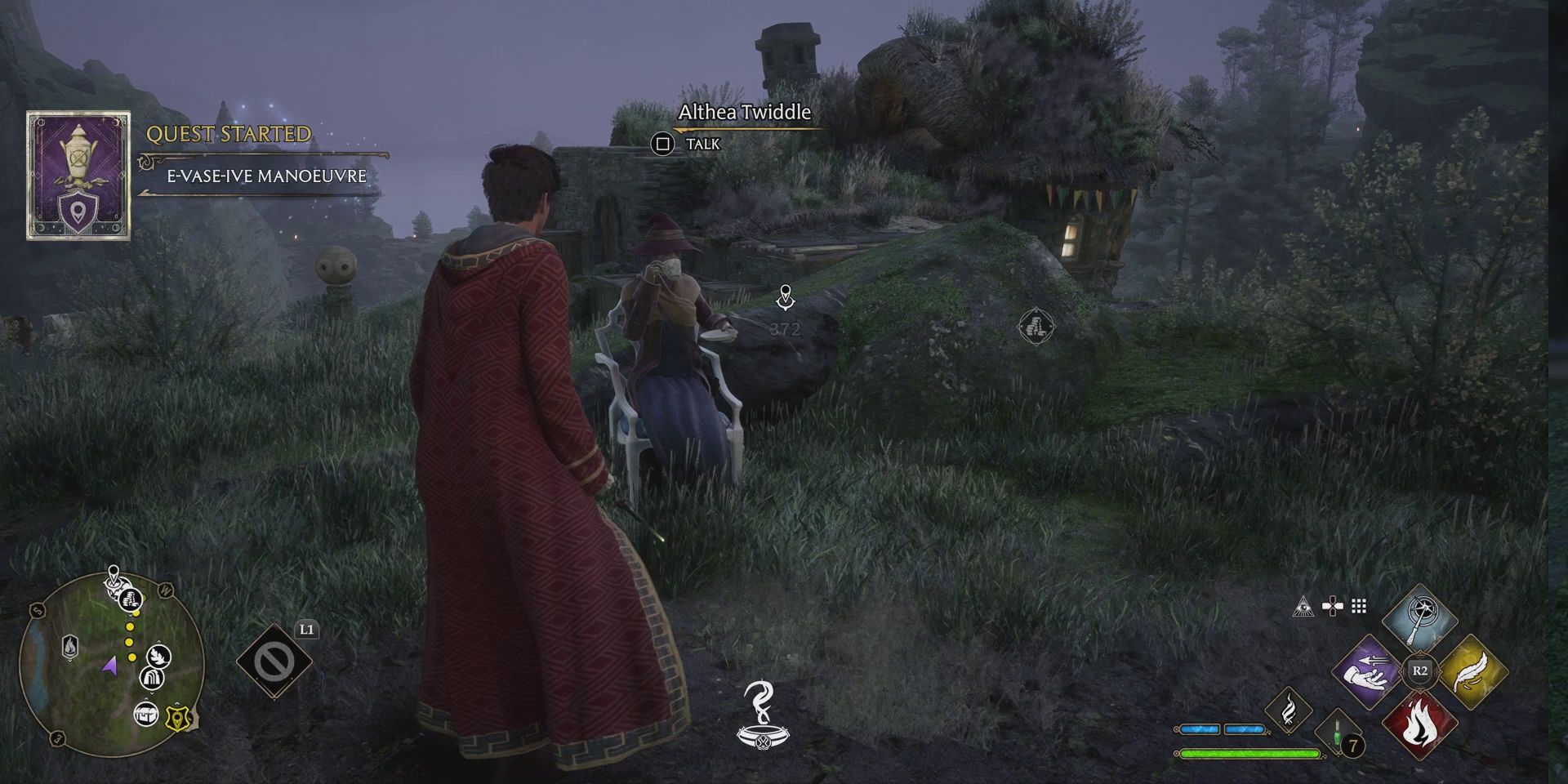 After following the quest marker for a few hundred meters, players will arrive at the statue mentioned by Althea to find that it's surrounded by 20 porcelain vases. To activate the statue, players will need to destroy all of these vases using basic spells. To find all 20, players should stand in the center of the ruins near the statue and work their way around the inner walls, then do a quick lap of the perimeter to pick off the final few vases.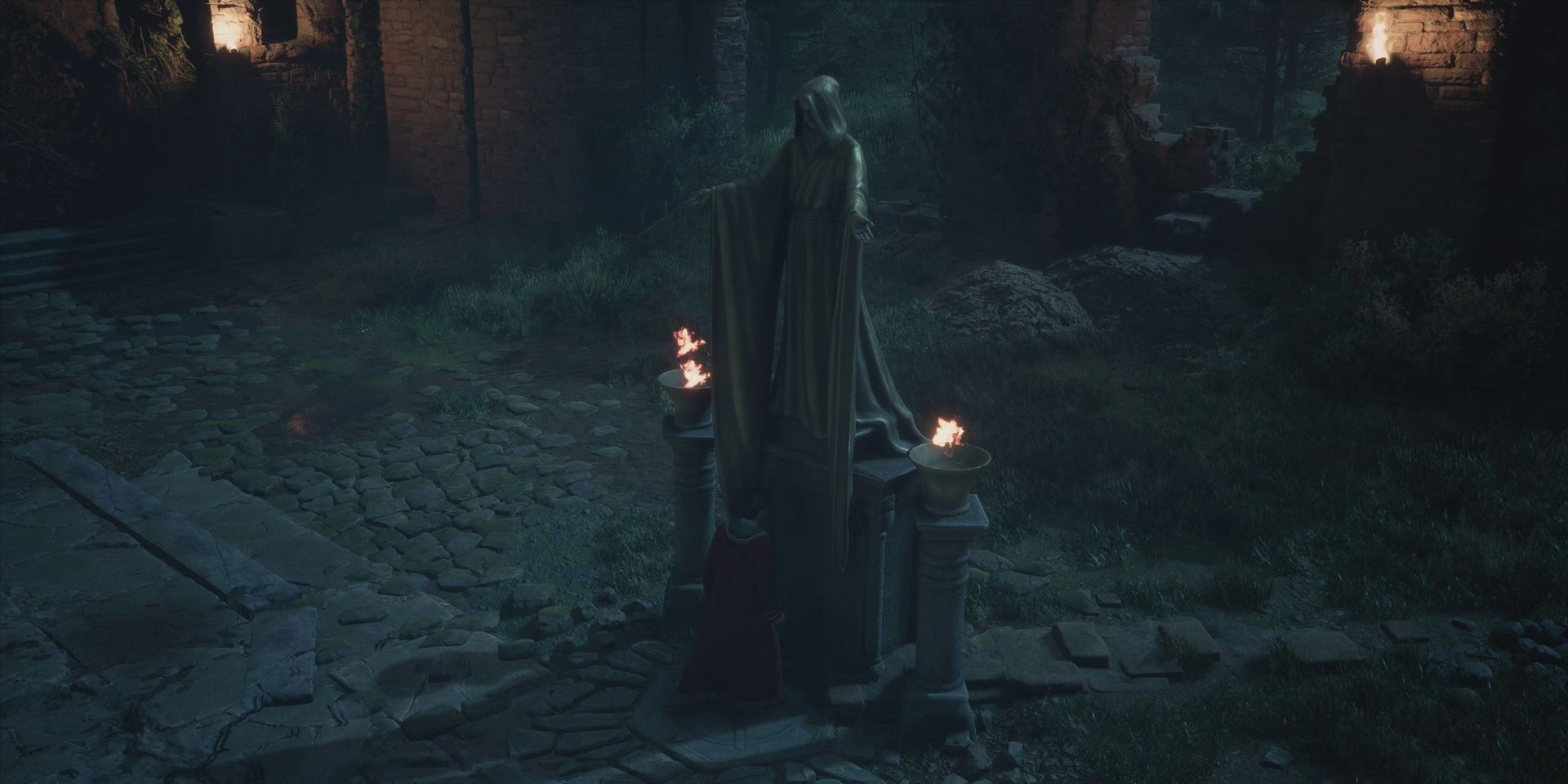 Once all twenty vases have been destroyed (as per the counter in the top right-hand corner of the screen), the statue will come to life and players will be able to interact with it in order to enter one of Hogwarts Legacy's three Battle Arenes. Doing so is entirely optional, however, so those who are in a hurry can just return to Althea at this point to turn in the quest and claim their reward.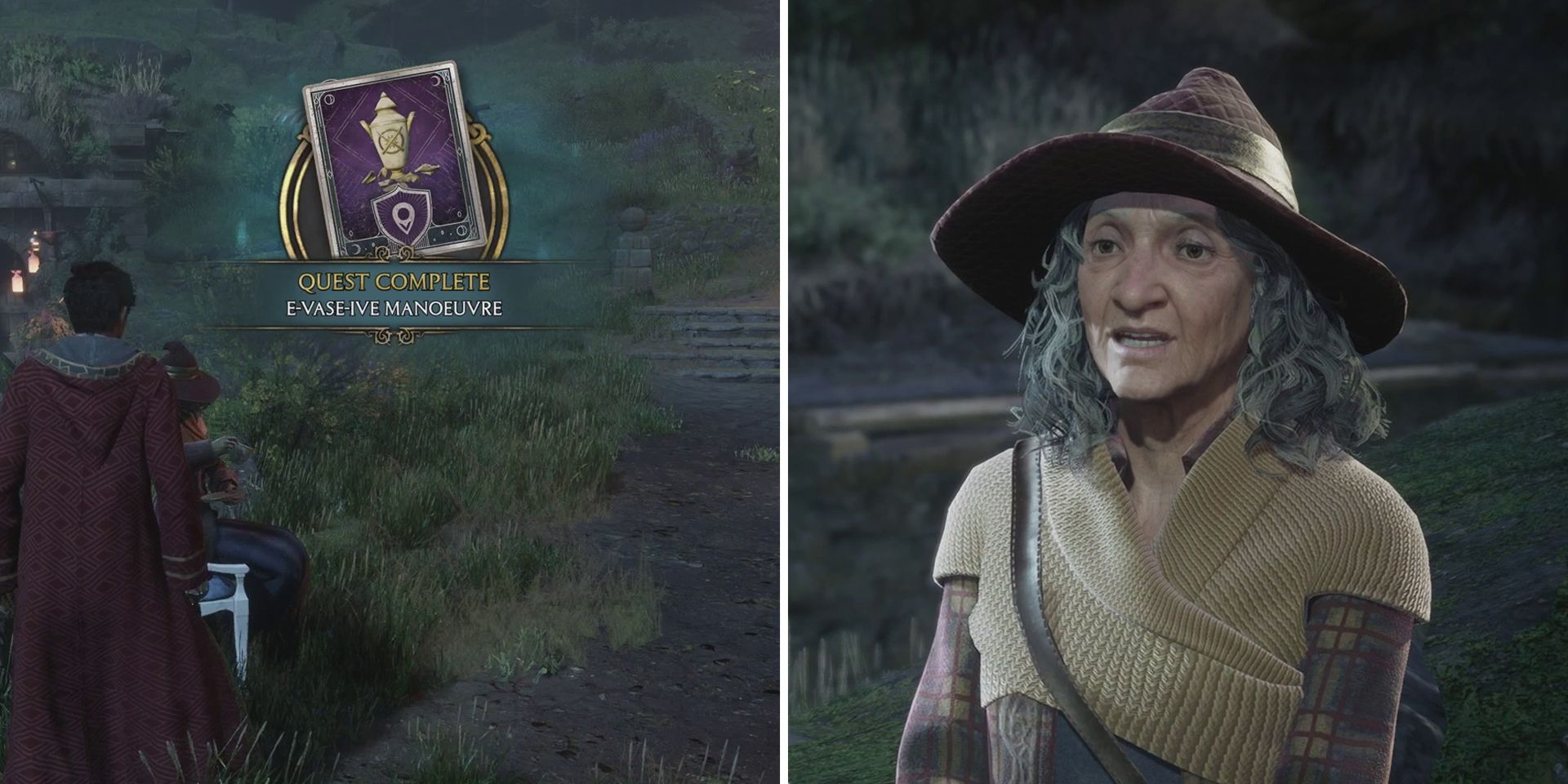 Thankfully, there's a Floo Flames location on the outskirts of Irondale, so players will be able to fast travel back there in just a matter of seconds. Upon their return, Althea will express her delight at having finally learned the statue's secrets and players will receive 180 XP and the Column – Beige wand handle as a reward for their efforts.
How to Complete the Feldcroft Region Battle Arena in Hogwarts Legacy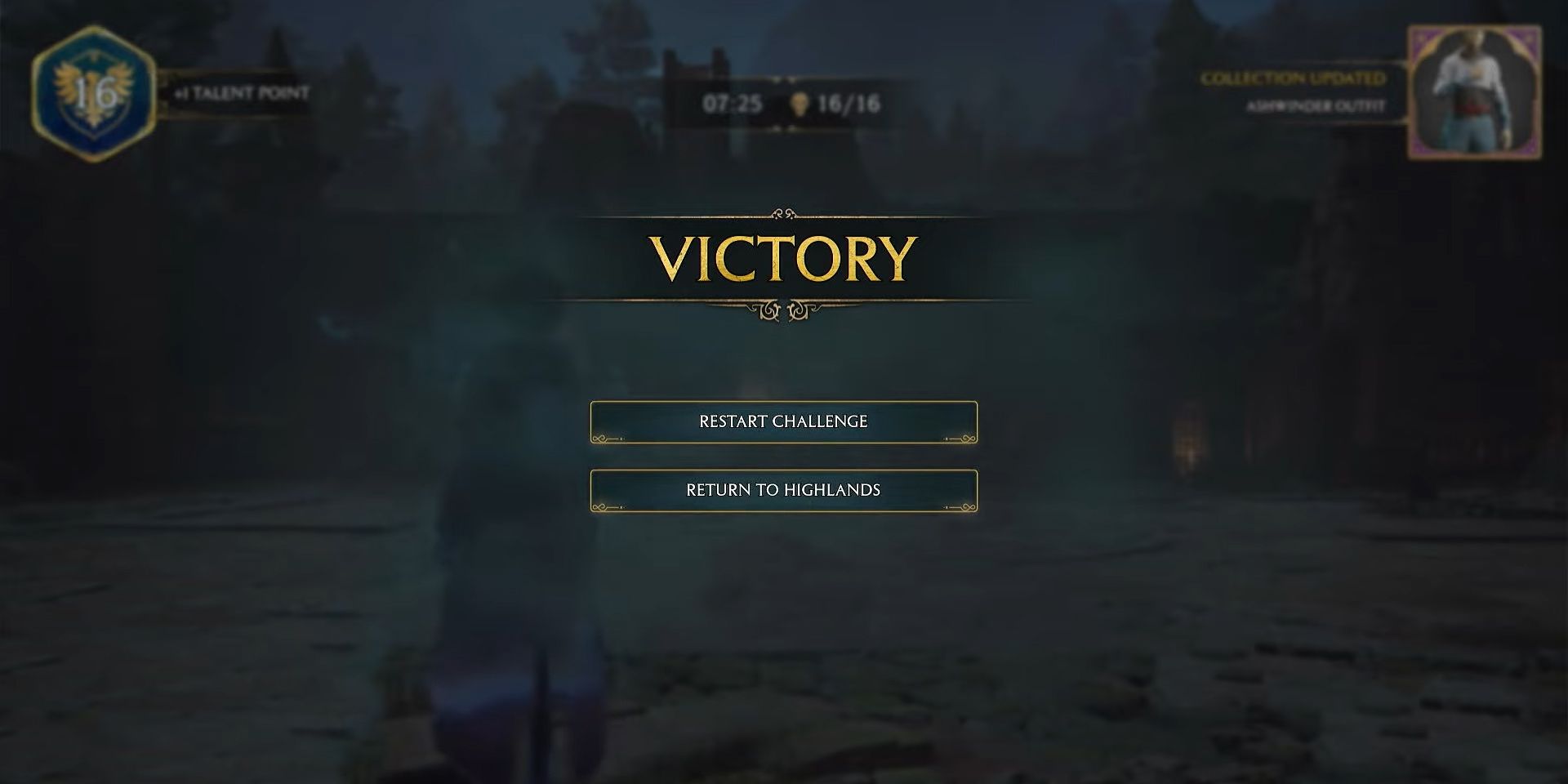 Those with a little more time on their hands may want to take a moment to test out their combat skills by taking on the Battle Arena challenge. This consists of seven waves of enemies, including several types of Troll and many other powerful foes. Each wave is a little harder than the last, with players receiving a cosmetic outfit if they're able to beat all seven. However, if players die before completing the final wave, any XP gained during the challenge will be lost.
"Gamerant"