What's new in the turn-based gacha RPG Outerplane? To find out clearly, read on with the article below.
Smilegate Megaport, the publishing giant behind the groundbreaking Epic Seven, is inviting players to slash through over 100+ levels of high octane, turn-based combat with OUTERPLANE, which just launched worldwide for iOS and Android.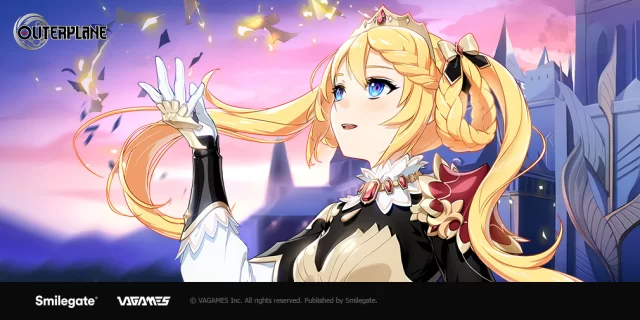 Based around an isekai adventure within a fantasy world, OUTERPLANE is Smilegate's latest hero collecting RPG that follows the sword-wielding, trench-coat sporting hero K, a human that's summoned from Earth to fight alongside heroes from the Kingdom of the White Falcon against invading monsters that threaten the Kingdom's existence.
As you might expect, your role will be to command K and his fellow heroes in fast-paced, turn-based combat, utilising their unique skills and abilities to rain down destruction against the invading foes, which you can see play out with epic 3D animations.
With its gorgeous anime visuals, huge roster of imaginative heroes, and grandiose animations and battle effects, OUTERPLANE ticks all of the right boxes when it comes to delivering an immersive turn-based RPG experience and also delivers a few extra features that sets it apart from other contemporary mobile RPGs, such as the option to alter the strategy of your heroes during auto combat via Battle Settings and the ability to enhance the combat performance of your squad by completing each hero's individual side story.
As part of OUTERPLANE's global launch, numerous Special Events are available with numerous in-game rewards on offer for those who complete them, including the chance to obtain 3 star heroes for those that complete the Start Dash and Guide Quest events.
What do you think about the iOS and Android versions of the turn-based gacha RPG OUTERPLANE from Smilegate? Give your feelings in the section below.
"Pocketgamer"