Here is the comprehensive guide for the best Vikingard tips and tricks to help you throughout the game.
Starting Guide and Tips to Play Diablo Immortal
9 Tips and tricks to get started in Tower of Fantasy
Rise of Star Guidelines – Tips and Tricks to Kickstart the Game
From finding a better suitor for your heir to progressing quicker and acquiring tons of free loot, we have all the tips you'll ever need to play the game like a pro and climb the leaderboards quickly.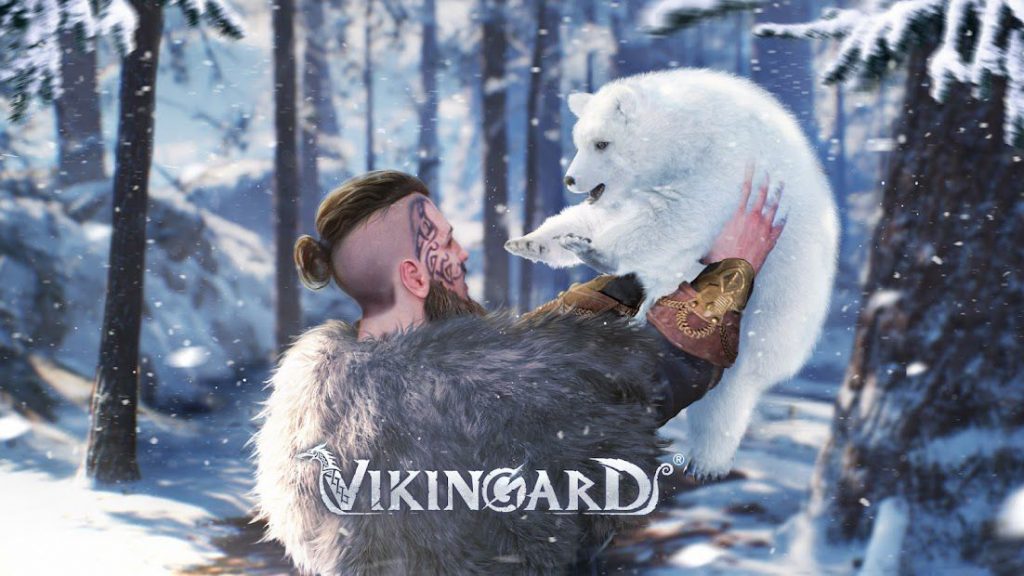 First things first – start new!
Starting off at the very beginning, let's talk about (arguably) one of the most important aspects of the game – the starting server.
If you want a chance to be number one in the game, then we strongly suggest that you start on a brand-new server. Playing on an existing server means you'll have to compete for first place with a lot more players, who've got a time advantage over you. The best bet would be to avoid that and start new.
Now that we got that out of the way, it's time to talk about the second most important thing – your playstyle.
Free to play or premium play?
Deciding how you want to play the game is also going to play an important role in your progress. If you want to spend some money on the game, that's perfectly fine – there are plenty of packs that you can invest in and will pay off in the long run.
If you want to be f2p however, you will need to set some expectations. Talking as someone who's played the game from day 1 and is always trying to find ways to get more freebies and be as resourceful as possible, I can tell you that reaching rank 1 will be close to impossible. That's not to say that you cannot have fun and still rank among the first 50 to 100 players on the server.
All you need to do is dedicate some time and make conscious investments. Don't spend your premium currency (Gold) on everything, and instead try to spend it wisely on things that you actually need, even though they might not be as fun as getting a new Pet or Companion.
So with all these being out of the way, let's dive into some actual Vikingard tips and tricks!
Tip #1 – Focus on one Hersir at the start
Since most of the initial stages will be played in one sitting (they're all super easy, and will increase your Might by quite a bit) you will need a Hersir that is strong enough to lead the troops – don't worry too much about which one it is, just make sure to upgrade the one you get for free as much as you can.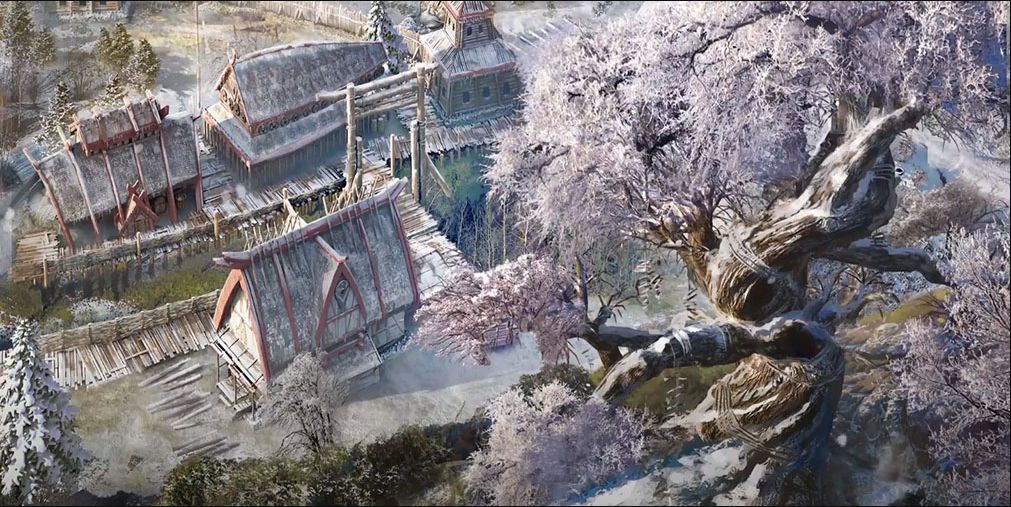 In case you're wondering, it is not a waste of resources. You can always use as many Hersirs as you can make, but at the start, it's especially important to have one which is strong.
After you unlock more, you can start upgrading them too. I would personally suggest keeping them all at equal levels and upgrading them the first chance you get. The main quest will ask you to upgrade a certain number of Hersirs X times, so if you do that ahead of time, you'll have completed the quests by the time you reach them.
Tip #2 – Expedition is key
Expedition is one of the quickest ways to obtain Companions and resources. It's also fun, as you can get some rather interesting encounters. The process revolves around you rolling the dice and advancing as many tiles as the number shown on your dice. You can end up in various encounters with NPCs, in special areas around the Sea (which can lead you to incredible treasures), and even in certain scenarios where you can meet new Companions.
The dice rolling can be repeated multiple times a day since one roll refills every 30 minutes. The Designated Sailing (Golden dice) is the more 'premium' option since you can select exactly where you want to land. Make sure to use this Exploration option as often as you can, because once the 15 free Random Sailing attempts fill up, you cannot store any more.
Make sure to use them and come back often to always have room for more Random Sailing attempts.
Tip #3 – Check out the Mysterious Store
In the Mysterious Store, you can use your Lucky Vouchers to open chests. Inside these chests, you can find amazing rewards, such as Snake Fang, Belly Chain, Gold, EXP, and the best of all – a Lucky Gem. This Lucky Gem can be used to exchange for premium Hersirs or Companions.
You should always save up nine Lucky Vouchers to summon 10x (one is free). It's not really worth summoning one by one, because the rates are pretty much the same, except when summoning 10x you have one free try. That's good in the long run, especially if you are unlucky. There is a pity at 200 summons, which gives you 1 Lucky Gem guaranteed.
Tip #4 – Scout the Mines
Once you unlock the Mines, you will be able to farm Gold. It's not huge amounts of Gold, but enough to keep you going as a f2p player (along with your quests). Make sure to always deploy Hersirs there to work, and whenever you get a chance, open the Mine Ruins and claim an item of your liking.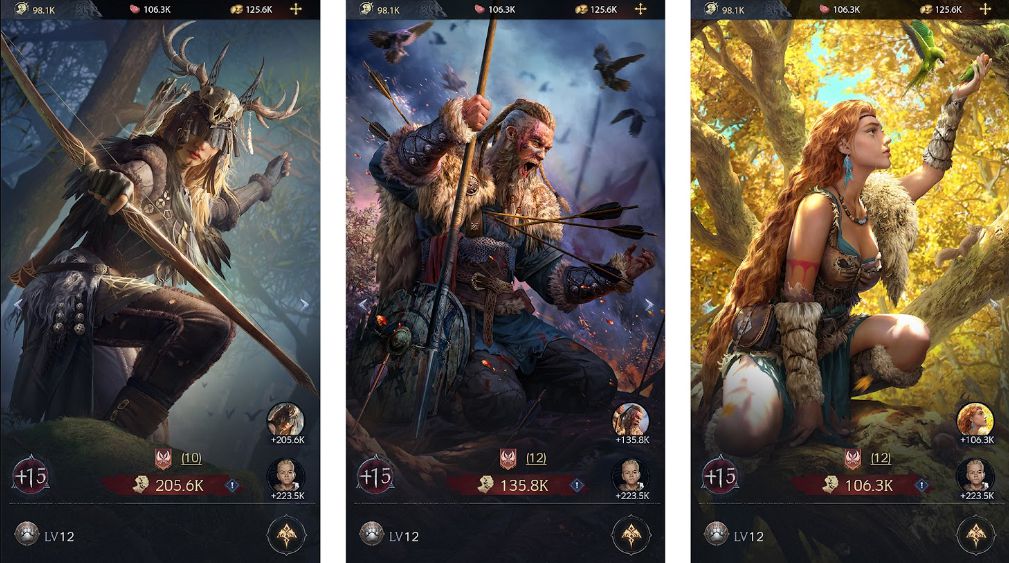 There are four items that can be claimed in the Mine Ruins, out of which one is usually Gold. You can select one, and the rest can be shared with your closest friends and/or Alliance mates. In turn, they can also invite you to share some of the loot when they open their Mine Ruins for free.
I'd suggest making friends with a couple of players so you can discuss which items each one prefers, and help each other out. It's rather profitable in the long run.
In the Mines, you will also run into wild Wolves, whom you will have to battle for (better) resources and items. You need to make sure that your Hersirs are strong and upgraded (equipment and level) because the Wolves are pretty strong otherwise and you might end up losing the battle.
Tip #5 – Take part in all the events and keep track of your needs
The game features tons and tons of events – that's a given. You will have new player events, returning events, and even exclusive social media events which you can find on the game's Facebook page. You should always check these out because you might earn exclusive gift codes and resources.
On each side of the screen, you will have icons that more often than not symbolise an event – in my opinion, you should try to complete the Father's Legacy quests, because they will give you Drott (Hersir) and Runhild (Companion), as well as a free Quiz Chest (with 5 Lucky Vouchers) by reaching 2M Might.
There are some events that are for premium players, so if you do decide to spend money on the game, there's definitely something a little extra for you there.
Tip #6 – Which packs should you buy?
Now that we briefly mentioned some of the perks of being a premium player, let me explain the process and which ones you should consider if you do decide to spend a couple of bucks on Vikingard. Firstly, there are two packs which are extremely similar but offer amazing rewards. These are:
Might Fund: reach 4M Might to earn a total of 17094 Gold, Snake Fang and an exclusive pack
Conquest Fund: pass 163 Conquest stages to earn 17094 Gold, Belly Chain, Silver Promise Rings and Gold Promise Rings (for the Heir)
Both of these are great, and they come at exactly the same price and you cannot go wrong by purchasing them. They are a one-time-only purchase, so once you got them, you've got to work towards clearing the rewards.
In the Store, there are also Discount Packs, which offer VIP points. These might be worth investing in, but they don't give nearly as much Gold as the abovementioned offers. These will raise your VIP level though, so it's something worth considering.
When it comes to the time-limited packs, however, I would not recommend all of them. They are fairly cheap, and some of them offer VIP Points – these are okay because the VIP points they give (around 199-200) are worth the $2-$3 price of the pack.
Tip #7 – Get more Hersirs for free
Althing is the area where you can go farm for new Hersirs. Once you upgrade your existing ones, you can use them to fight certain "bosses" and unlock them as playable characters. You will need to constantly increase your power though because the challenges are increasingly more difficult.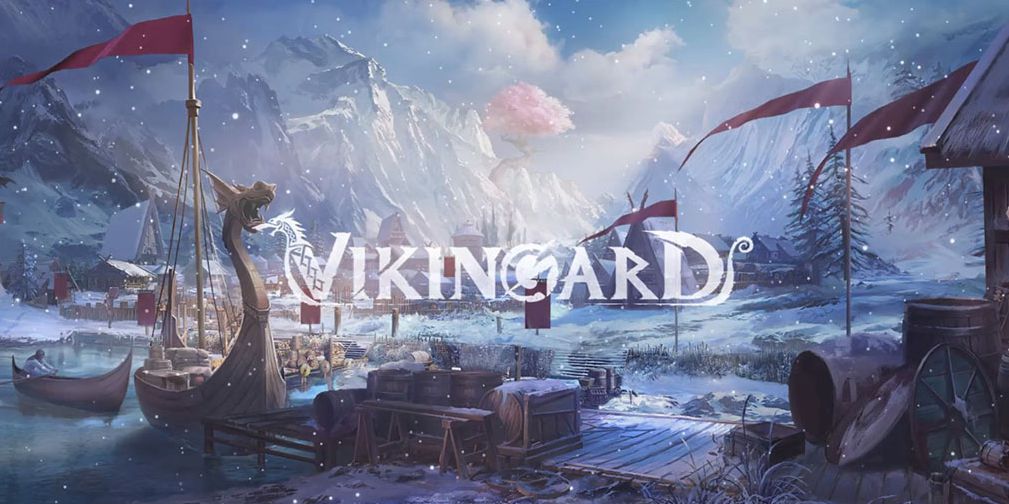 Here you can also find the Quiz, which is a daily encounter that gives you additional rewards.
Additional tip:
In the Achievement –> Social section, you can sometimes find Hidden achievements. These appear randomly, and you can complete them in order to unlock slightly better rewards (such as bigger sums of Gold). The hidden achievements will also let you know if your friends completed them or not, giving you bragging right if you run into unique Hidden achievements
Tip #8 – Upgrade a handful of Hersirs
There are quite a few Hersirs in the game, but at the very start, you won't get only a few green and blue ones (and purple if you're lucky). You should start by upgrading the ones with the most benefits – in my case, that was Hervor. You will need Food in order to level them up, Gold and other Ingots to strengthen their weapons, and Snake Fangs to boost their Aptitude level.
Make sure you focus on just two Hersirs and max them as much as you possibly can. With the rest, you can just boost their level. Weapon and Aptitude are especially important, and the resources you need to increase these are not easy to come by in the late game.
Also, keep in mind that heroes can be upgraded one rank higher. For example, an A-rank hero can be upgraded to S rank – an S rank hero can be upgraded to SS rank, and so on. If you focus on just a couple of Hersirs, it's easier to max them out.
Source: Pocket Gamer