A crafty player who loves Stardew Valley recreates a part of the game's town by using Blender and achieves results that look amazingly realistic.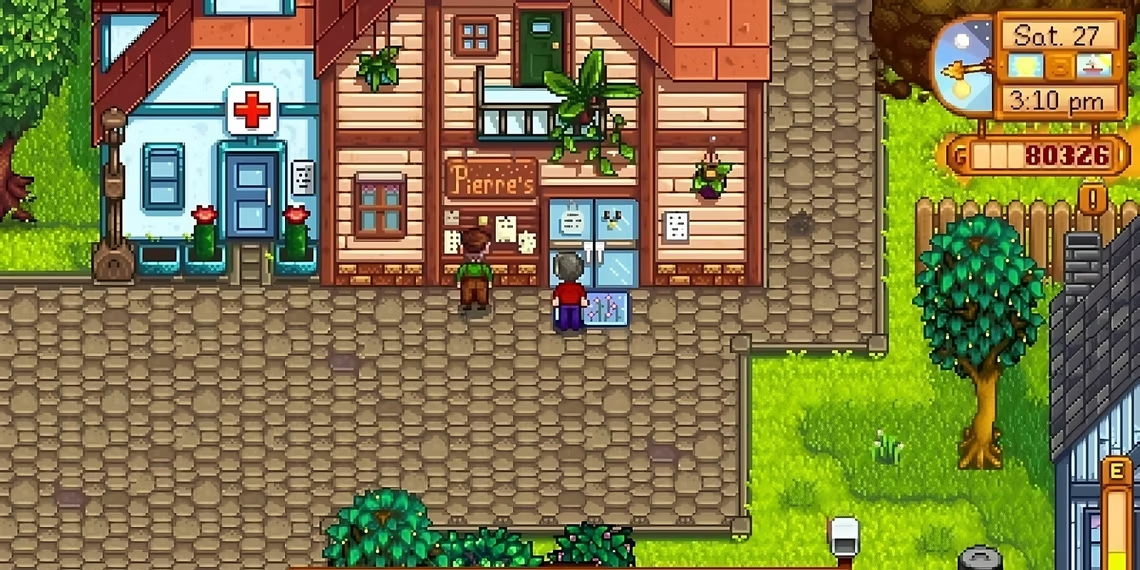 A talented Stardew Valley fan has recently recreated a digital version of Pelican Town's General Store and Clinic. Stardew Valley may have been released over seven years ago, but its community is still strong and making content for fans, including some of the best mods for Stardew Valley, or beautifully crafted fan creations outside of the game just like this one.
Stardew Valley is one of the best farming games out there and, unlike many similar titles that focus solely on tending to the farm, it has a fairly in-depth dialogue system and characters to interact with. Most of these interactions happen in Pelican Town, which acts as an important hub that most players would visit daily. The small town is very charming and has many memorable places, with the General Store and Clinic certainly among them, as gamers will be often visiting these buildings to buy supplies and meet characters like Harvey, Maru, Pierre, Caroline, and Abigail.
A fan called Urban_Studios recently made Stardew Valley's General Store and Clinic using Blender, a 3D modeling program, and utilizing only free assets. The player, who shared their hard work with fellow fans of the franchise on Reddit, explained that it took around 20 hours to recreate these two buildings. So, clearly, a lot of effort was put into this labor of love, as several details can be seen in the pictures, such as the board in front of the store.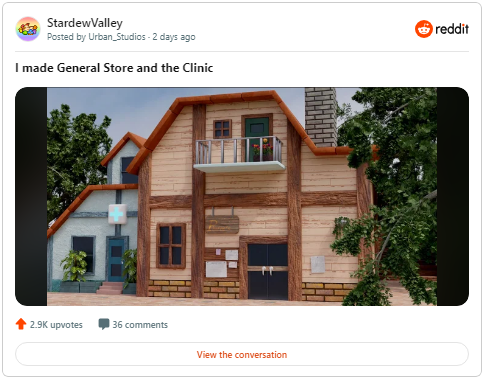 Urban_Studios' work was so realistic and well done that many people in the post's comments believed the gamer actually created a diorama and took pictures of it, being surprised that the fan modeled the game's buildings using a digital program. Leafi30 even asked if Urban_Studios would make the whole town in the future, to which the OP replied that they could do a few more houses. However, considering how much time the fan spent to create only two buildings, Stardew Valley gamers may need to wait for a while or play a few games like Stardew Valley before that happens.
This is far from the only time a fan has successfully recreated the world of Stardew Valley digitally, though. A few weeks ago, one player made the whole area of Stardew Valley in Minecraft. The project was originally started several years ago, shelved, and then eventually finished, so it was clearly not an easy task. Despite the blocky graphics, the areas feel pretty similar to their original inspiration and retain most of the game's charm.
"Gamerant"