Quest Guide for the Shadow Of Distance in Hogwarts Legacy.
In the Shadow of Distance quest allows players to interact with Sebastian and Ominis after the event of the previous quest where Sebastian used an unforgivable curse in Hogwarts Legacy. Although Sebastian's intentions were good as he used the curse to protect his sister, Solomon is furious with him and forbids Sebastian from speaking with Anne or coming near the village.
After a while, Sebastian will send players an owl asking them to come and meet him to further discuss what happened in the village. There is no need to leave Hogwarts to meet Sebastian in Hogwarts Legacy as the event will take place within the school's grounds.
In The Shadow Of Distance Quest In Hogwarts Legacy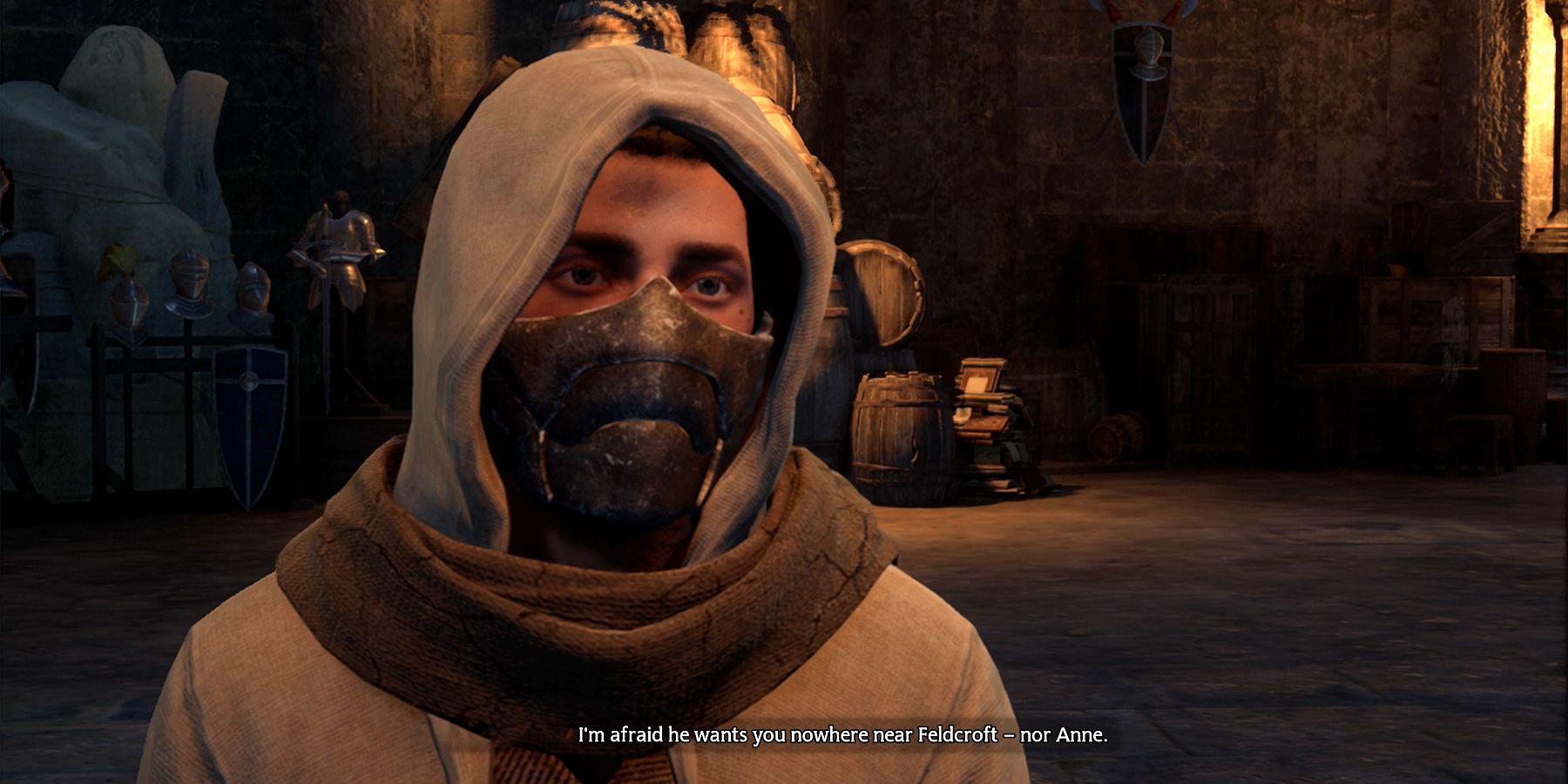 To trigger the In the Shadow of Distance quest in Hogwarts Legacy, players must complete the In the Shadow of Time side quest in Hogwarts Legacy. The mission begins with Sebastian asking for players' attendance in the Undercroft to talk about what happened in Feldcroft.
Sebastian begins the conversation by asking how things ended up with his uncle since players volunteered to speak with the uncle. Sadly, the conversation didn't go well as Solomon won't tolerate seeing Sebastian near Anne or wandering around Feldcroft. Additionally, Sebastian's uncle says there's no excuse for using Dark Magic and threatens to speak with Professor Black in Hogwarts Legacy if it ever happens again.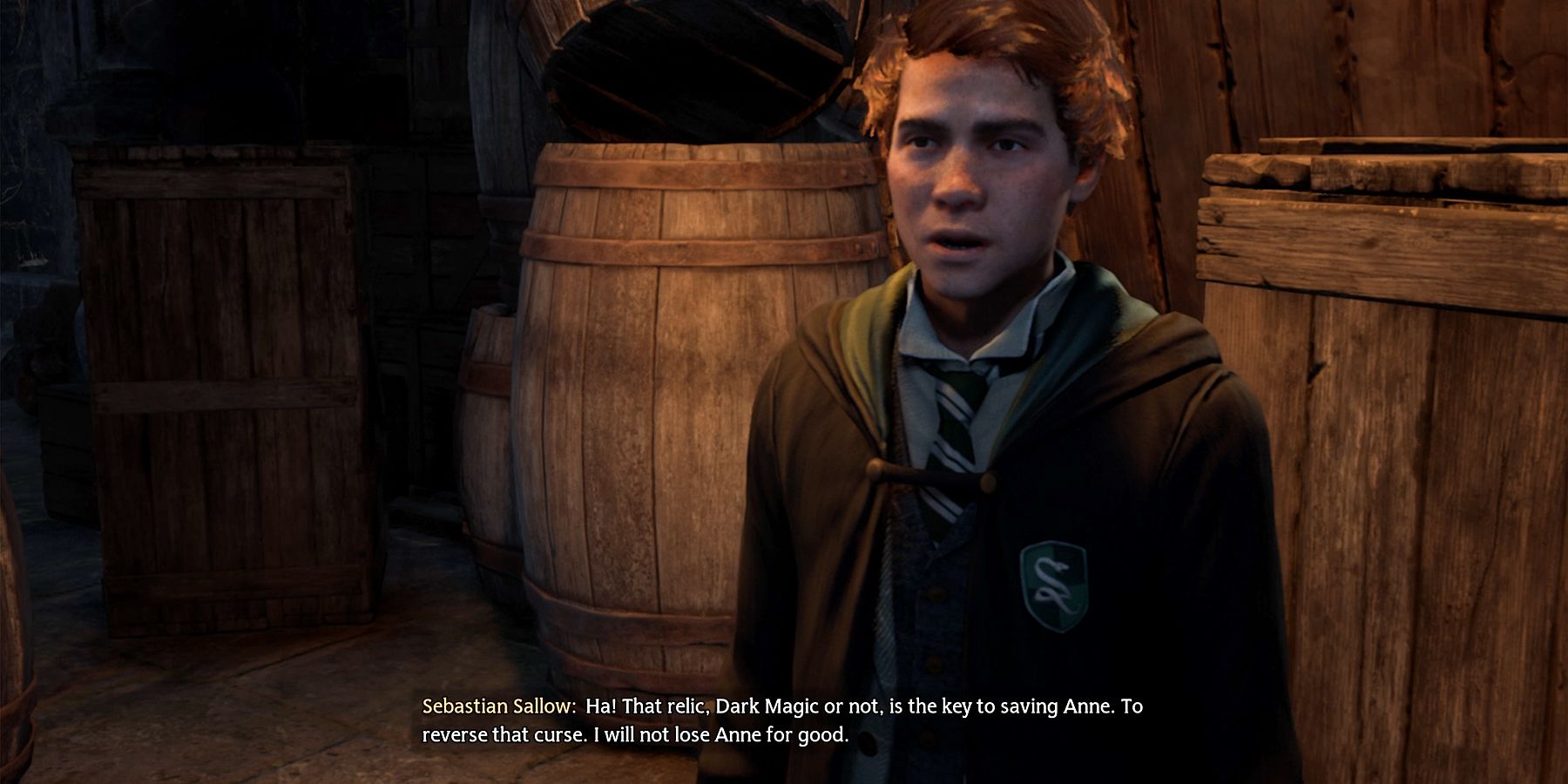 Sebastian's blood boils and defends himself by saying that he did what must be done to protect Anne and that Solomon has no right to banish him from his own twin sister. Nevertheless, this conversation only seems to fuel Sebastian's resolve about curing Anne's curse using the Relic found in the previous quest.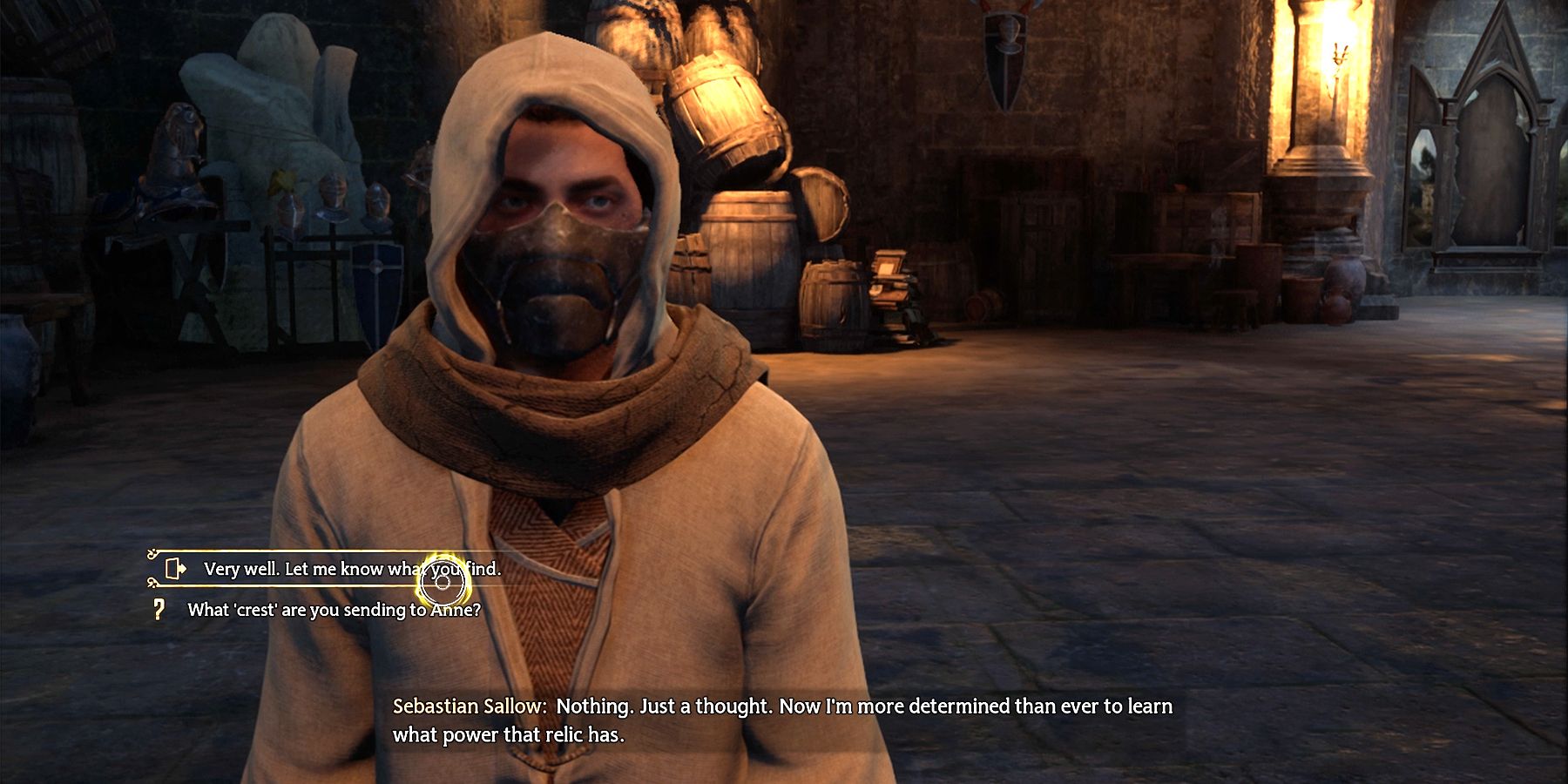 The Slytherin boy then decides to send Anne a crest, so she'll meet him to discuss the plan. Here, players have the chance of finding out a bit about Sebastian's past by choosing the What 'crest' are you sending to Anne? option, or continue the quest in Hogwarts Legacy by picking Very well. Let me know what you find. Upon choosing the latter, Sebastian tells players that even Ominis can't interfere with this plan and promises players to write them an owl soon to meet with Anne and speak with her about the possible cure.
The story behind the crest is that when the twin's parents died and they were packing to move with their uncle, both were trying to take the most essential items as it was impossible to pack everything. Anne in particular was rummaging through a box of artefacts filled with prized possessions when she stumbled upon a crest.
Eventually, she gave the hand-made crest to Sebastian as a protection charm in Hogwarts Legacy. Although the crest was completely normal and had no enchantment whatsoever, Sebastian always keep it with him wherever he went.
"Gamerant"