Let's check out Pokémon Emerald Cheats and some tips to use them in the article below.
How to Cheat in Pokémon Emerald
If you have the Gameshark or Action Replay accessory then you will be pleased to know that inputting cheats is as simple as tapping in a code – and there are a lot of Pokémon Emerald cheat codes out there to use.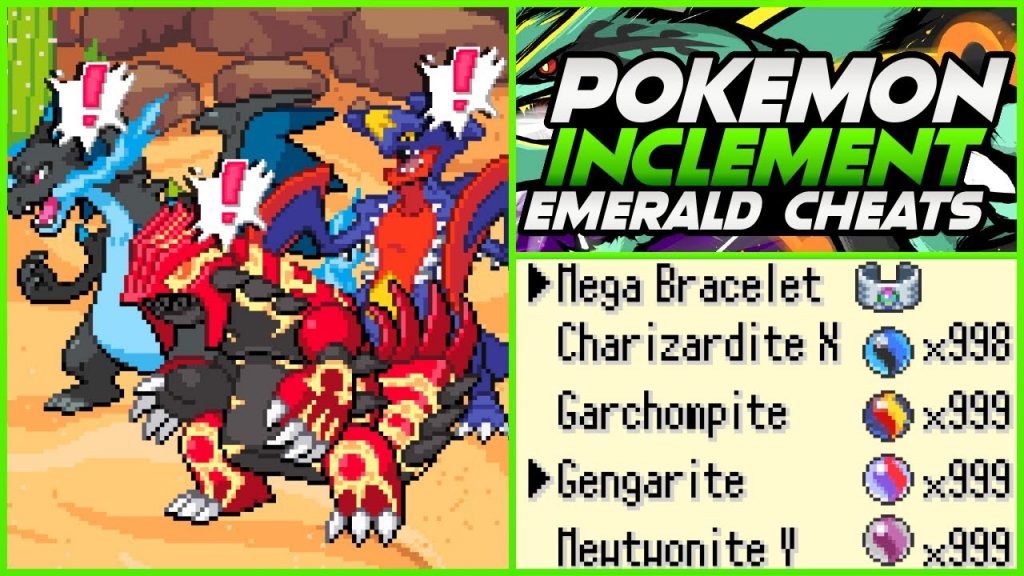 Some of them require a master code to be used first. The master codes for Pokémon Emerald are:
D8BAE4D9 4864DCE5
A86CDBA5 19BA49B3
Type that master code in using your Gameshark or Action Replay and you should then be able to enter a number of cheats – we've got a list of great codes further down this page. On the other hand, if you are playing using the Visual Boy Advance emulator, follow these steps to cheat in Pokémon Emerald:
First, open up the VBA emulator.
Now select File, then Open and now choose the Pokémon Emerald ROM.
Select Cheats and then Cheat list from the VBA menu.
Select Gameshark.
Enter your codes of choice
Select OK twice and you will be back in the game.
List of Pokémon Emerald Cheats
Here are some of the top Pokémon Emerald cheat codes via Game Shark/Action Replay to use in the game if you want things like infinite money or the chance to never miss when in a battle. Note that some of these codes include multiple lines of code, and they may not work every time!
Walk through walls (the code has to be entered last and no master code is required)
7881A409 E2026E0C 8E883EFF 92E9660D
Infinite money
Never miss in battle
DF5CCB074CC8
F95E9565CCD8
No random battles
Have all Pokéballs
085938BB 99FF313D
2DAFD739 5D796510
Have all master balls (No master code required)
958D8046 A7151D70
8BB602F7 8CEB681A
Have All TMs/HMs
C6511EC5 0F15C8E0
4689920D 5CFF6FFE
8631B929 014933DF
10257B84 3365249C
AEA23F29 64EDD481
166577A1 EB80A832
Never see wild Pokémon
Press R to increase EXP when fighting wild Pokémon
43D8AC45 0D3B349A
3DC869E3 D39C09B2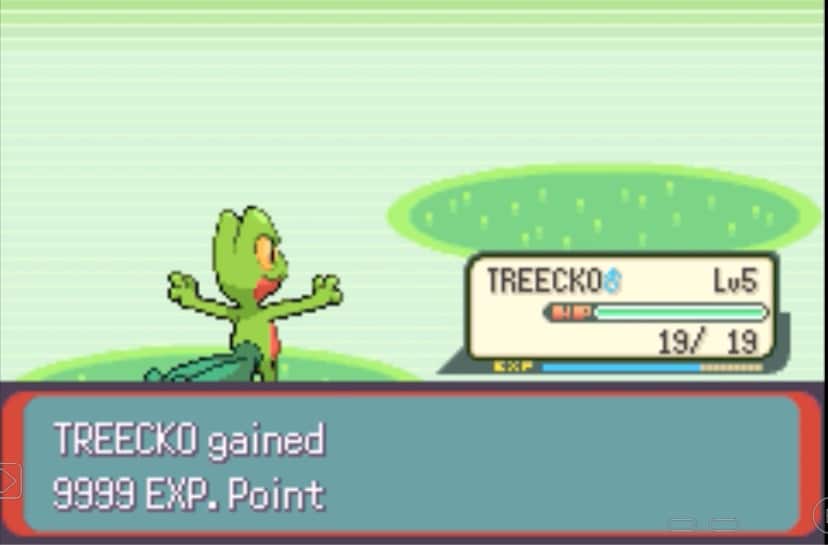 Light up dark areas
Complete the Pokédex
CBDAAE69 BFD58B4D/D03454A1
533A3DB3/7FD9EC4A
BD5C4B38
8F76DA15/170C64A2
B94C6BE1
DF983606/1585FC0E
4912436A
DF983606/1585
Max HP
Max attack
Max defense
Max SP attack
Max SP defense
Max speed