A new update for Clash Royale was released on March 27th, 2023, offering rewards regardless of whether they win or lose. Here is review of this update.
1. Clash Royale March 27th 2023 Update: Events Revamp
Players will now be able to participate in three different events, each featuring unique game modes.
Main Event
1v1 Event
2v2 Event
All of these occurrences will grant Season Tokens.
Main Event
The Main Event will be comparable to previous Special Challenges as it introduces fresh gameplay or cards, such as Super Troops. Nevertheless, what sets it apart is that players can participate in these Challenges whenever they are accessible without having to restart or persist with them.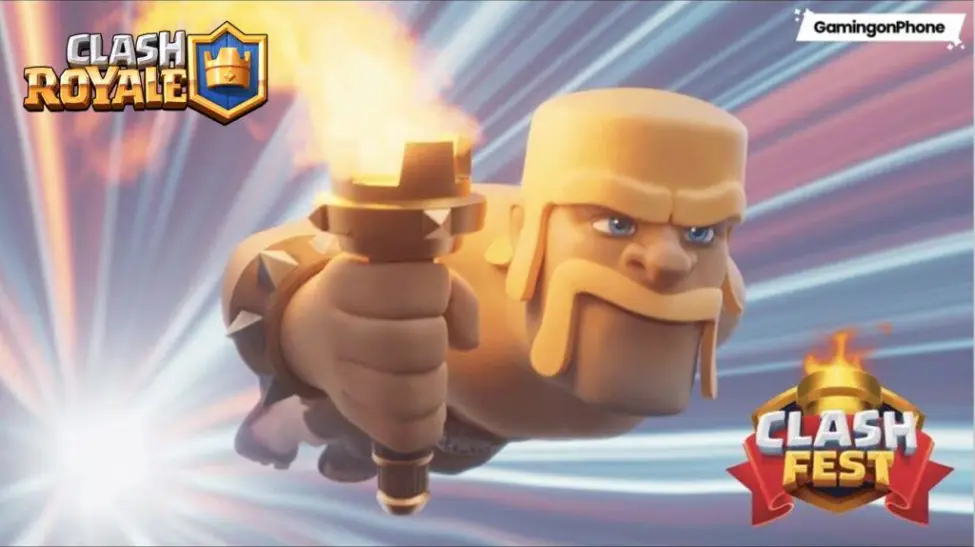 This feature is perfect for testing out new decks in different game modes or playing as much as you want if you enjoy a particular mode. Throughout the season, the Main Event will switch to various game modes.
The game modes previously found in the Party button are now available in the Events Tab, giving players a chance to enjoy their preferred game modes. The Events Tab will feature rotating game modes including 1v1 and 2v2 at a faster pace than the Main Event.
The game modes that were previously available in the Party button are now accessible through the Events Tab. Players can enjoy their preferred game modes here and there will be a continuous change of game modes, including 1v1 and 2v2 events which occur more frequently than the Main Event.
2. Clash Royale March 27th 2023 Update: Season shop and Season tokens
We have introduced Season Tokens to simplify the process of obtaining desired rewards for players. By participating in events, players will accumulate these tokens that can be exchanged for items at the Season shop.
The Season Shop offers many different prizes like Gold, and Magic Items (such as Books, Wild Cards, Battle Banners, and Emotes) that will vary each season.
Earning Season Tokens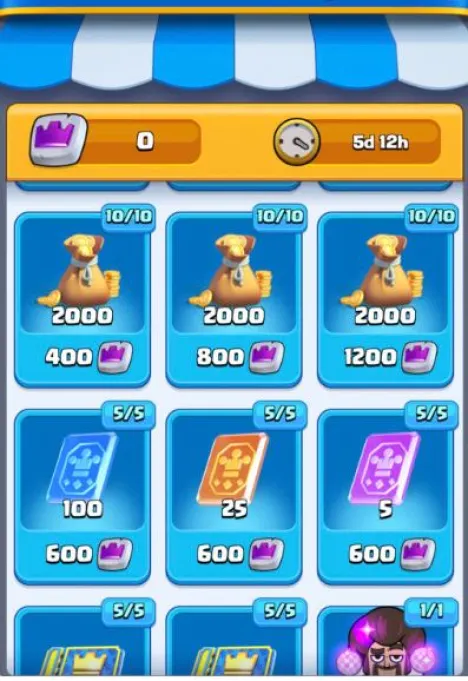 Play Events
Pass Royale (including Free Pass)
The Shop
By participating in Events, players have the opportunity to obtain up to 1000 Season Tokens per day. If they purchase a Season Boost from the Season Shop, this daily limit can be increased by as much as 7000 Tokens. Even after reaching their Daily Cap, players are free to continue playing Events and earning rewards.
Players can still benefit from losing as they have the opportunity to earn Tokens. At the end of an Event Battle, players are awarded a specific number of Season Tokens based on certain criteria.
Crown Towers Destroyed
Crown Towers Defended
Elixir Spent
Players need to obtain the necessary items from the Season Shop and with their corresponding tokens before a new season commences since both will restart at every seasonal change.
MORE EVENT TAB INFO
Card Levels and Tower Power are capped at Level 11.
Classic Challenges are still available.
Special challenges that require persistence, repeated attempts, or only allow for a certain amount of losses still exist, but no longer represent the sole means of discovering new gameplay and events.
Players can only earn Season Tokens from Events, players don't earn Crowns, chests, or Victory Gold.
You may also like: The Walking Dead: All-Stars New Updates for March 2023 and more
3. Clash Royale March 27th 2023 Update: Pass Royale Revamp
The Reward Tier system has been updated and will now include 3 different versions of Pass Royale – Free, Gold, and Diamond. Each version offers its own set of rewards that can be unlocked. While Crowns remain the primary way to earn these rewards through Pass Royale, players can now acquire up to six crowns per Battle.
Players will now receive a Crown for each of their remaining Crown Towers, and they will also earn one Crown for destroying an enemy's Crown Tower during a Battle.
More Rewards
Supercell Games developers are expanding Pass Royale to include a larger range of Rewards Tiers. The Gold Bank will be replaced by this, giving players the opportunity to unlock more Reward Tiers with an extended Pass.
Different Rewards
Pass Royale has been transformed into a platform where gamers can acquire perse prizes ranging from fresh Battle Banners to conventional Magic Items and high-quality beautifying products!
Pass Royale now includes Season Tokens that can be used in the Season Shop to buy desired items instead of depending on random rewards from Chests.
Reward Breakdown
1 x Gold Crate
35 x Crown Chests
2500 x Season Tokens
Gold
This includes Free Pass rewards.
840 x Common Wild Cards
180 x Rare Wild Cards
88 x Epic Wild Cards
5 x Legendary Wild Cards
10 x Plentiful Gold Crates
5000 x Season Tokens
1 x Tower Skin
1 x Emote
6 x Chest Keys
This also involves the advantages that are listed below.
Golden name
Automatic chest unlocking
Clan gift
Unlimited re-entries and continues for Special Challenges
DIAMOND
Includes both Free Pass and Gold Pass.
500 x Gems
7500 x Season Tokens
10 x Overflowing Gold Crates
2 x Giant Chests
2 x Magic Chests
1 x Royal Wild Chest
1 x Champion Card
1 x Animated Battle Banner
This includes all the advantages that come with a Gold Pass, which will enhance the Clan gift to a superior quality one.