Find out more about the most popular messaging apps worldwide by 2023 in the post below.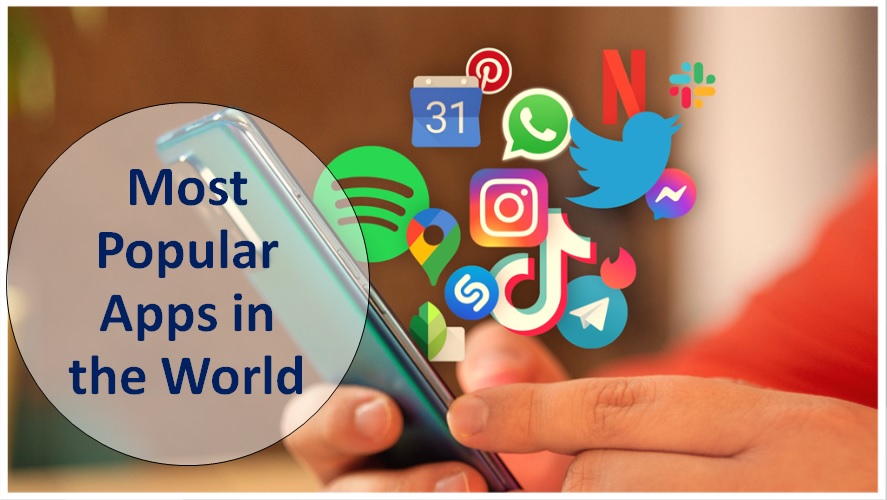 What app is most used for communication? While it is challenging to predict the exact popularity of messaging apps in 2023, based on current trends and user preferences, the following messaging apps are likely to continue their popularity globally:
WhatsApp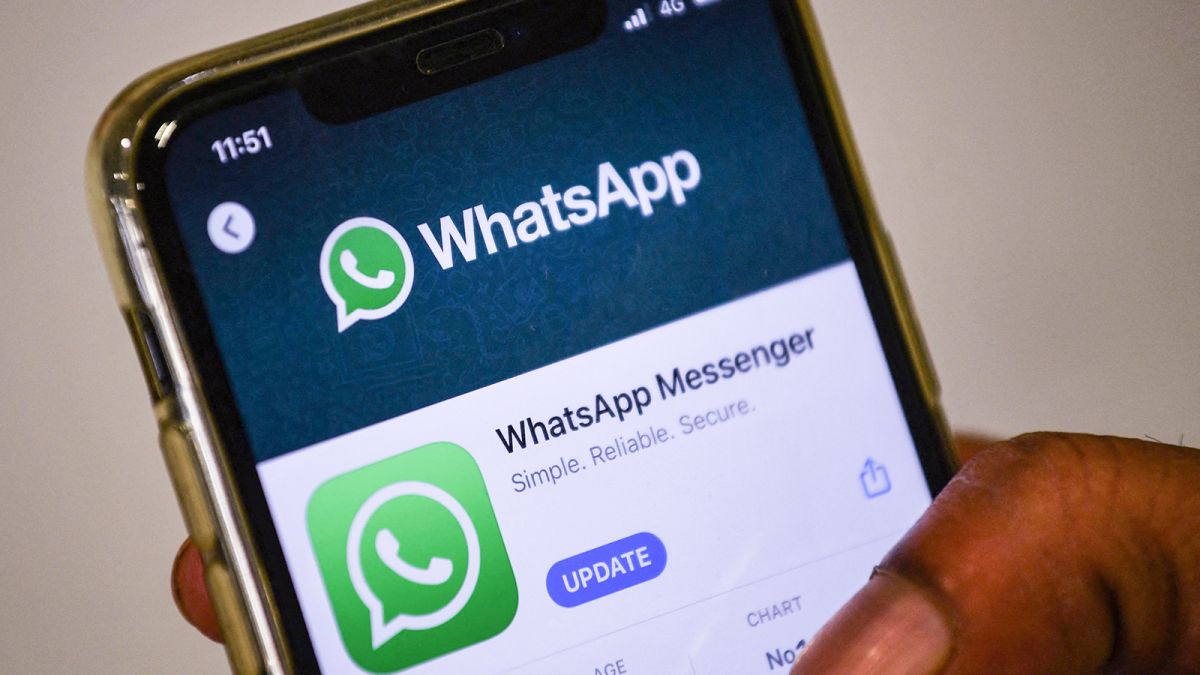 WhatsApp is a widely popular messaging app that allows users to send text messages, make voice and video calls, and share various types of media, such as photos, videos, and documents. With over 2 billion monthly active users worldwide, WhatsApp has become a go-to platform for personal and business communication. In addition to messaging and calling, WhatsApp provides various features like voice messages, location sharing, and a status feature where users can share updates with their contacts. It also supports voice and video calls, allowing users to connect with their loved ones or conduct business meetings remotely.
Furthermore, WhatsApp has expanded its services to include WhatsApp Business, a separate app designed for small businesses to connect with their customers. This feature enables businesses to create profiles, automate responses, and provide customer support.
Facebook Messenger
With over 1.3 billion monthly active users, Facebook Messenger has become a popular platform for instant messaging, voice and video calls, and sharing various types of media. As an extension of the Facebook social media platform, Messenger offers seamless integration with Facebook profiles, making it easy to connect with existing friends and contacts. It provides a user-friendly interface with features like chat bubbles, stickers, and emojis, enhancing the messaging experience.
Also, Messenger has expanded its services to include Messenger Rooms, which allows users to create virtual rooms for video calls with up to 50 participants. This feature has become particularly useful for remote work, online events, and virtual gatherings.
WeChat
Dominating the Chinese market, WeChat has over 1.2 billion monthly active users. It offers a comprehensive range of services beyond messaging, including social networking, mobile payments, and e-commerce. WeChat's all-in-one functionality makes it a popular choice in China and among Chinese-speaking communities worldwide.
WeChat is also known for its robust payment system, WeChat Pay. Users can link their bank accounts or credit cards to WeChat and make payments for various services, such as shopping, dining, and transportation. WeChat Pay has become an integral part of daily life in China, with users using it for everything from small transactions to large purchases.
WeChat provides a platform for mini-programs, which are lightweight applications that can be accessed within the app. These mini-programs offer a wide range of services, including e-commerce, food delivery, ride-hailing, and more. This integration of mini-programs within WeChat eliminates the need for users to download separate apps for different services.
Telegram
Known for its strong focus on privacy and security, Telegram has gained popularity globally. With features like secret chats, self-destructing messages, and encrypted voice and video calls, Telegram appeals to users seeking enhanced privacy. Its user base is expected to continue growing in the coming years. Telegram also allows users to create groups with up to 200,000 members, making it ideal for large communities, organizations, and businesses. Group admins have access to various tools to manage and moderate the group, including the ability to assign roles, set permissions, and even create custom bots.
Additionally, Telegram has a unique feature called Secret Chats, which offers additional security measures like self-destructing messages and the ability to prevent screenshots. This feature is particularly useful for sensitive conversations that require an extra layer of privacy.
Line
Popular in Japan and several other Asian countries, Line has over 187 million monthly active users. It offers a variety of features, including messaging, voice and video calls, stickers, and a built-in social network. Line's unique features and localized content contribute to its popularity in specific regions. One of the standout features of Line is its extensive collection of official accounts and stickers. Users can follow their favorite celebrities, brands, and organizations through official accounts, which provide updates, news, and exclusive content. Line's sticker store offers a vast selection of stickers that users can purchase and use to add fun and personality to their chats.
Line has a gaming platform called Line Games, where users can play a wide range of mobile games and connect with friends to compete or collaborate. Line also offers various other services, such as Line Music for streaming music, Line Manga for reading manga, and Line Taxi for hailing rides.
Snapchat
Snapchat is a popular multimedia messaging app that allows users to send photos, videos, and messages that disappear after being viewed. With over 280 million daily active users, Snapchat is known for its unique features and focus on visual communication. Snapchat's Discover feature is another notable aspect of the app. Discover showcases content from various publishers, including news outlets, entertainment channels, and influencers. Users can explore and consume this content, making Snapchat a platform for staying updated and entertained.
Instagram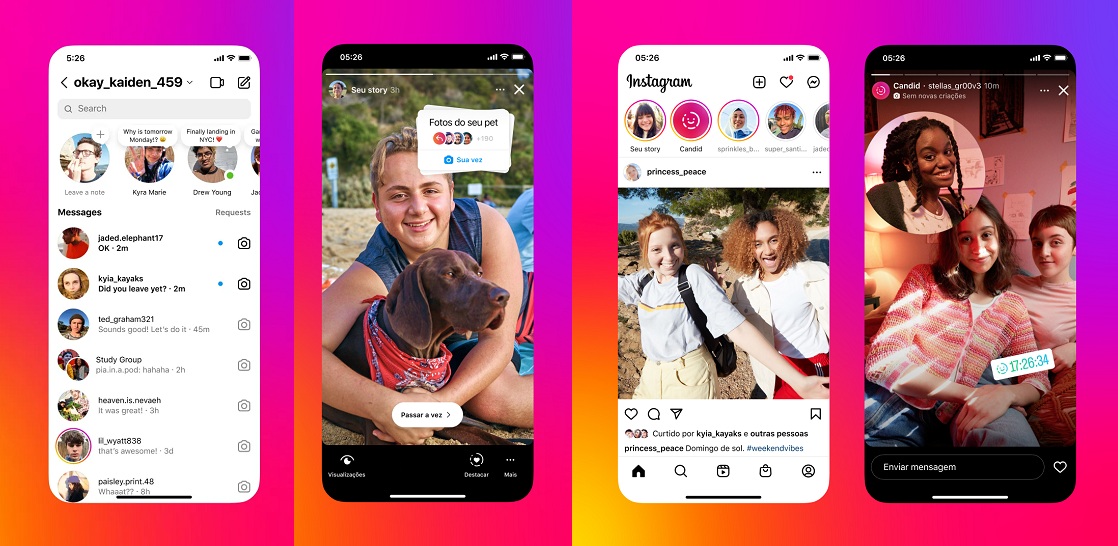 With over 1 billion monthly active users, Instagram allows individuals and businesses to connect, express themselves, and discover new content. The platform also offers various tools for creativity and self-expression. Users can apply filters, use editing tools, and add hashtags to increase the visibility of their posts. Instagram also supports the use of hashtags and geotags, allowing users to explore and connect with others who share similar interests or are in the same location.
Instagram has become a hub for influencers, brands, and businesses to promote their products and services. Users can follow their favorite accounts, engage with sponsored content, and even shop directly through the platform.
Viber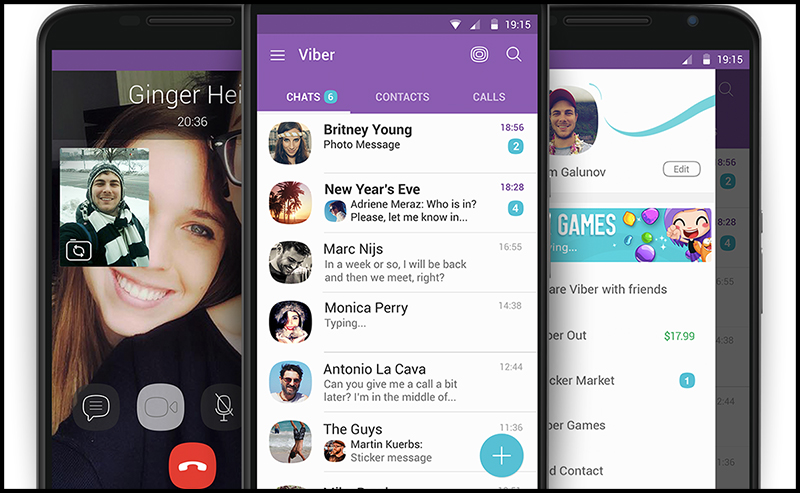 Viber has made an impressive impression with users with over 1 billion users worldwide, Viber offers a range of features to enhance communication and keep users connected. sers can send stickers, GIFs, and emojis to express themselves creatively. They can also create group chats, share files, and even play games within the app.
Viber also supports the option to make international calls to non-Viber users at affordable rates. This feature is particularly useful for users who need to connect with individuals who do not have the app installed.
Overall, Viber's messaging, voice and video calling, interactive features, Public Accounts, and affordable international calling options make it a versatile and popular choice for staying connected and communicating with others.
Skype
Users can make voice and video calls, send instant messages, and share files with individuals and groups with Skype. With millions of users worldwide, Skype offers a range of features to facilitate seamless communication and collaboration. Skype also provides the option to call landline and mobile numbers at affordable rates. This feature is useful for making international calls or reaching individuals who do not have Skype installed.
Furthermore, Skype offers screen sharing capabilities, enabling users to share their screens with others during calls or conferences. This feature is valuable for presentations, demonstrations, or troubleshooting technical issues. Skype is available on various devices, including smartphones, tablets, and computers, making it accessible and convenient for users on the go.
Which one do you feel is the most impressive on this list of the most popular messaging apps worldwide in 2023? Leave a comment in the post below if you have a new idea.