Google announced its Google Play Games for PC service, which brings Android games to Windows users, will roll out to Japan and other European markets.
Arjun Dayal, Director of Google Play Games, announced at the Google for games developers summit that fans can now play their favorite mobile games on a PC through Google Play Games. This news has created quite a buzz in the industry as it offers an exciting opportunity to gamers. The application has been well received by its intended audience and this is not surprising given that Google Play already provides access to high-quality games with over 10 billion monthly sessions on mobile devices.
With Google Play Games the developers aim to make a presence in the PC gaming market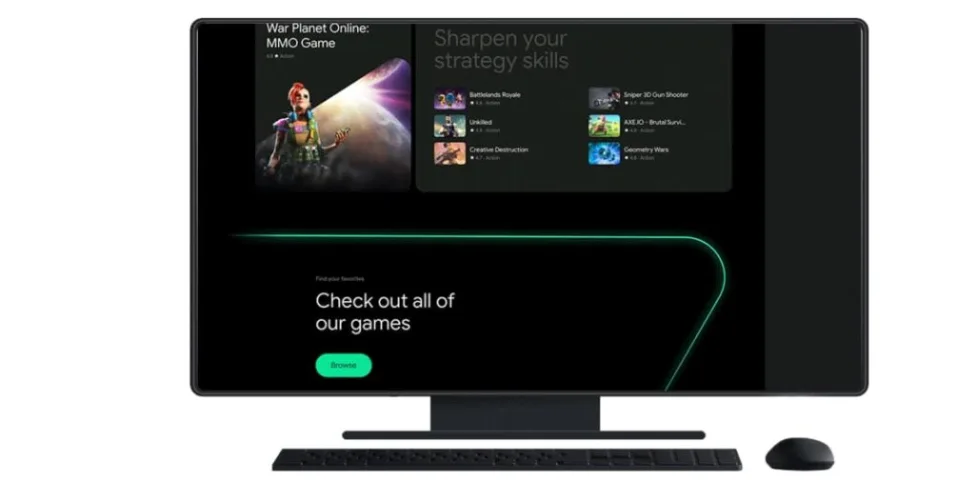 The developers have stated that Google Play Games will enhance user reach, engagement, and ROI while creating high-quality games for various Google surfaces. Their main objective is to make cross-platform play between different users more accessible and convenient. The beta version of Google Play Games was launched in January 2022 as the first step towards achieving this goal. It has since been released in eight other countries, including the US.
The Director of Google Play Games stated at the summit that they are making it easier for game developers to create cross-platform games by simplifying and improving the onboarding process for Google Play Games on PC.
The developers are planning to expand their operations in the international market by adding new games and launching the program in Japan and Europe within a few months. The app will also update its catalog with more titles for PC players as it progresses further down the line. Some of the upcoming games include Garena Free Fire, Ludo King, and MapleStory M.
Many mobile gamers struggle with poor performance when playing games on their computers due to optimization issues. These games were not designed for PC play, resulting in subpar results. Nevertheless, Google Play Games intends to solve this problem and provide users with an exceptional gaming experience by enhancing game optimization for PC use.
It remains to be seen how successful this project will turn out and whether it can effectively become a part of the gaming industry.