HoYoverse reveals several new features for an official Genius Invokation TCG tool designed to help Genshin Impact players optimize their decks. Below are some details about the new features for the Genius Invokation TCG Tool revealed by Genshin Impact that you shouldn't miss.
Genshin Impact introduces various new features to its official Genius Invokation TCG online tool, allowing players to fine-tune and experiment with card decks. The version 3.7 update for Genshin Impact brought new Genius Invokation TCG cards that players may now preview by using an official tool and its newly launched features.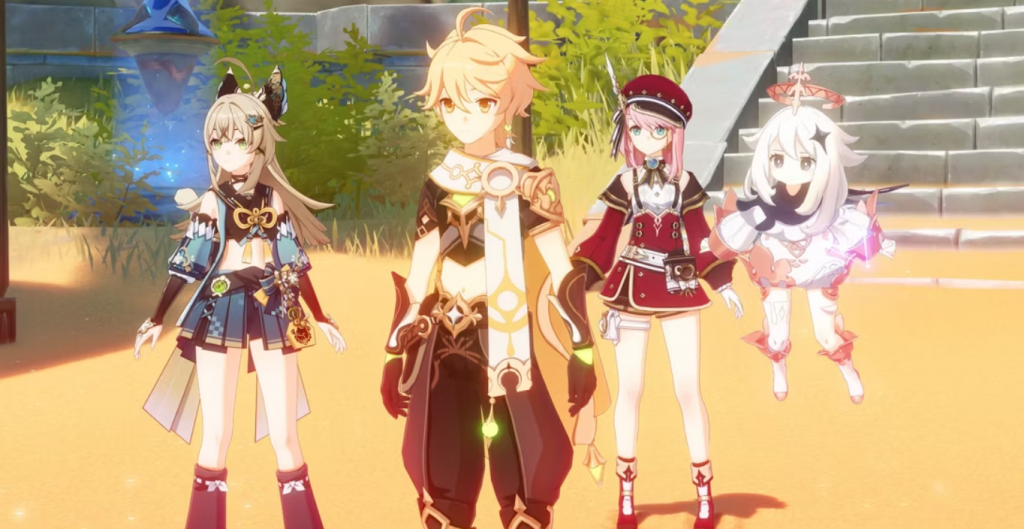 Genshin Impact version 3.7 emphasizes Teyvat's growing interest in Genius Invokation TCG in a major event called "Duel! A Summoner's Summit." During the event period, players may participate in new quests and test their Genius Invokation TCG skills in the King of Invokations Grand Prix tournament.
New Fontaine character Charlotte accompanies the Traveler and Paimon for this event as players await more information about the region arriving in version 4.0. In the meantime, Genshin Impact fans may take advantage of new features that may prove beneficial for optimizing their Genius Invokation TCG experience.
HoYoverse announced its official Card Plaza online tool for Genshin Impact has been updated today with new Genius Invokation TCG features and support for version 3.7. Genshin Impact users may now edit, share, and quick-view Genius Invokation TCG decks on PC by using Card Plaza.
Also, users may now generate an image of their deck and upload YouTube footage of their Genius Invokation TCG duels. This new feature allows avid Genius Invokation TCG players to study strategies employed by others and hone their own skills.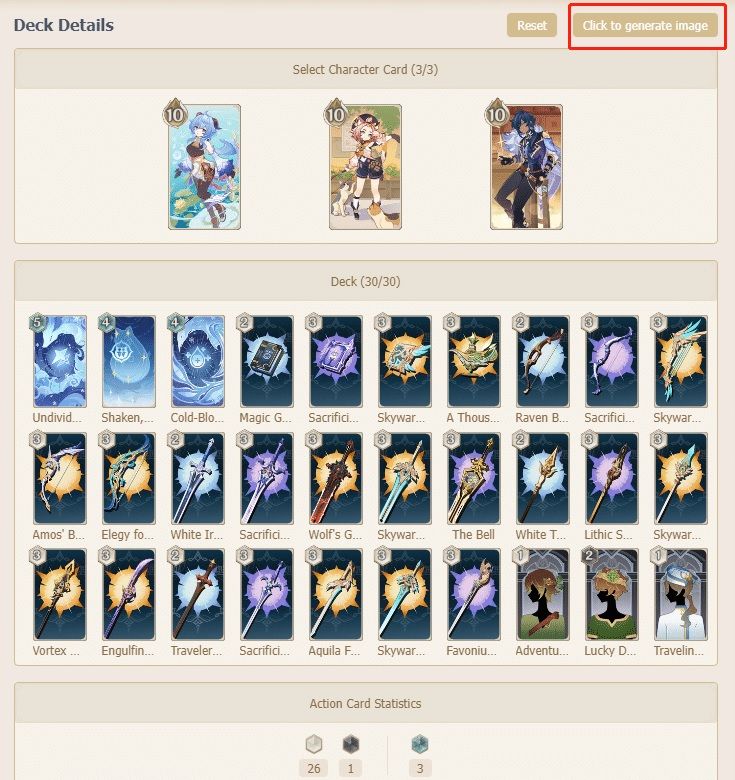 A new "Popular Tags" section of Card Plaza now displays the most popular Genshin Impact character cards and decks to all users. If a player is interested in a particular Genius Invokation TCG deck, they may simply click on the tag and view its contents. Further, version 3.7's new Genius Invokation TCG cards may be viewed in Card Plaza, letting players preview options for their future decks.
These new Genius Invokation TCG features are helpful for Genshin Impact players wanting to make the most out of their current decks. HoYoverse encourages players to leave feedback for Card Plaza, so the tool will likely receive more features alongside future Genshin Impact updates. Player feedback may be critical toward addressing any issues involving the actual Genius Invokation TCG mini-game in Genshin Impact as well.
The new Fontaine region is expected to launch with a major version 4.0 update this summer, and a slew of new Genius Invokation TCG cards may arrive in the update. Before version 4.0 launches, Genshin Impact version 3.8 is expected to wrap up the Sumeru storyline and tease what's to come in Fontaine.
"Gamerant"