A Genshin Impact fan completes six life-size models of popular characters by taking inspiration from a content creator in the community. Scroll down this article to explore 6 Life-size models of game's characters built by Genshin Impact Fan.
A Genshin Impact fan managed to build six life-size models of fan-favorite characters, including Ganyu and Keqing from the Liyue region. Many Genshin Impact characters from the Mondstadt and Liyue regions are still popular in the community, and fans continue to share their own creations and artwork that pay homage to the highly successful action RPG.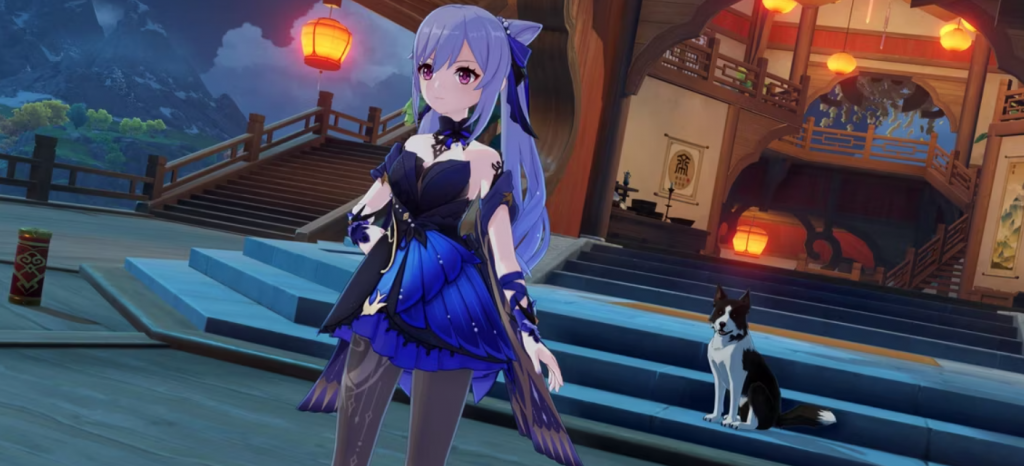 Genshin Impact first launched in September 2020, introducing players to the vast world of Teyvat and the Mondstadt region. Mondstadt's playable characters quickly became favorites, and characters such as Amber and Noelle are beloved to this day.
These popular characters may still appear in limited-time events, but Genshin Impact's focus will soon shift toward the new Fontaine region. While Genshin Impact players wait on more information about Fontaine, others look back to the Mondstadt region as a source of inspiration for fan-made content.
Tobyn Jacobs recently built six life-size models of his favorite Genshin Impact characters while taking notes from SV.papercraft, a fellow fan and expert in paper crafting. By using official artwork from Genshin Impact and an abundance of printing paper, Tobyn was able to create life-sized models of Ganyu, Amber, Noelle, Keqing, Barbara, and Xiangling.
Additionally, Xiangling, Noelle, and Keqing's commonly used weapons from Genshin Impact are included in the respective paper models. For example, Noelle's paper model may be seen wielding the 3-star Bloodstained Greatsword claymore, which is a common weapon from Mondstadt.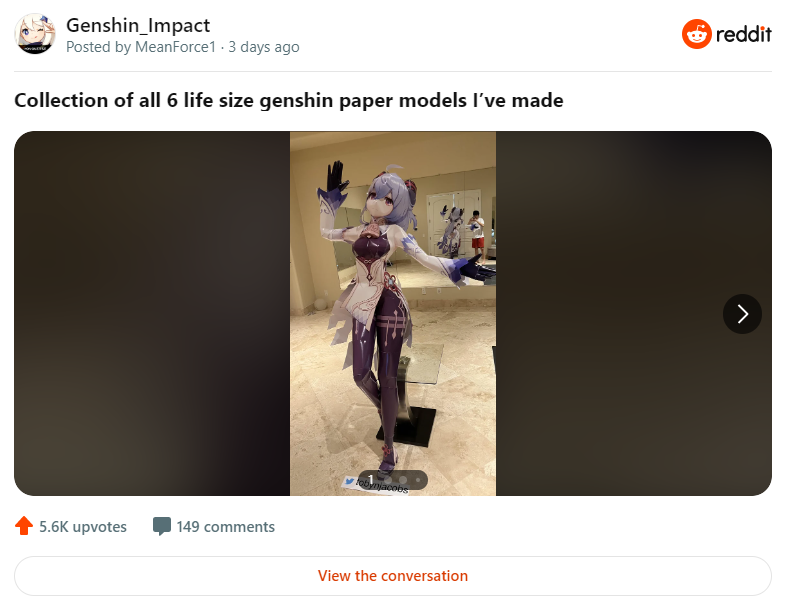 These new models appear to directly reference idle character animations and official artwork from event wishes in Genshin Impact. One of the most notable references to the game's event wishes is Barbara since the paper model shares the exact same pose. In Genshin Impact, Barbara is a 4-star Hydro character that players may earn by summoning from the Wanderlust Invocation event wish.
Replicating the unique artwork of Genshin Impact with models made out of several printouts is no small feat. Tobyn's work quickly garnered attention from several users in the Genshin Impact community due to the life-size scale of the paper models and its accuracy. Fortunately, Genshin Impact fans wanting to create these paper models may do so with guidance since instructions by SV.papercraft and official artwork are readily available.
The Genshin Impact community will likely continue to share fan artwork and creations while waiting for version 3.8. Genshin Impact version 3.8 leaks suggest more new events and activities will be available as the Sumeru story winds down. The Fontaine region is expected to arrive in a major 4.0 update this summer.
"Gamerant"