Moving from VALORANT to CS:GO is so much easier with the guides in this article.
Despite being two games of the same genre, CS:GO and VALORANT are quite different in their basic concepts. Valve's Counter-Strike has been around for nearly two decades and has been the staple of the FPS esports scene. Meanwhile, VALORANT is a very recent addition and has already taken the esports scene by storm. With Counter-Strike 2's recent announcement, you might want to get a head-start on the game. Here's how to convert VALORANT to CS:GO sensitivity.
How to convert VALORANT to CS:GO sensitivity?
A sensitivity of 1 in VALORANT is equivalent to 3.181818 in CS:GO. This is the simple equation that converts your sensitivity in VALORANT to its equivalent one in CS:GO
With different game engines, there is a difference in the movement and aim of both games. For VALORANT players looking to switch to CS:GO, it is important to have a similar feeling, especially regarding sensitivity.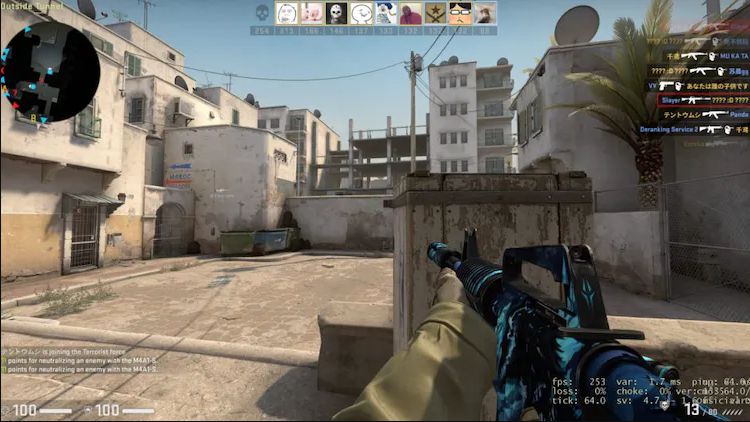 Players can also use aiming.pro website to quickly convert their VALORANT sensitivity to CS:GO. But before you enter the numbers, choose the correct game – VALORANT on the left side and CS:GO on the right.
The website also has advanced options available for DPI calculations for those interested in those statistics.
The website only converts mouse sensitivity and as such, it is advisable to always test out the new sensitivity before finding a ranked match. Players can head into a deathmatch to try out the new sensitivity against other opponents.
How to check VALORANT sensitivity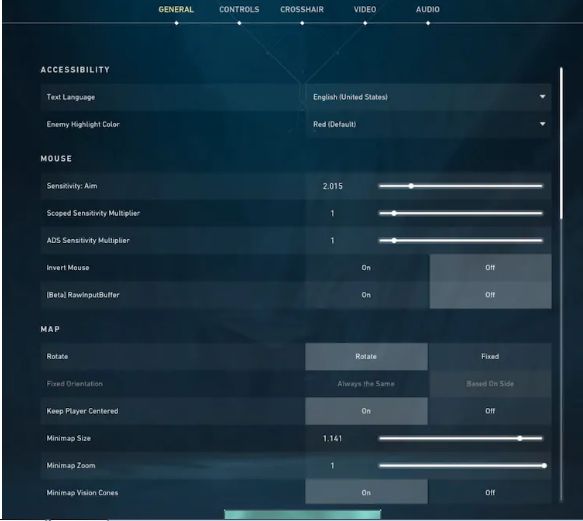 The General Tab under VALORANTincludes your sensitivity options.
Open VALORANT
Press ESC to open your settings page [You can also click the settings icon in the top right corner]
You should see the settings image as shown below
Make sure you have selected the General Tab
You can find the sensitivity settings on this tab
Once you open VALORANT click the settings icon in the top right corner of the screen. The default tab is the general tab, under which you can see your VALORANT sensitivity. You can also adjust your scoped sensitivity depending on your preferences.
How to check CS: GO sensitivity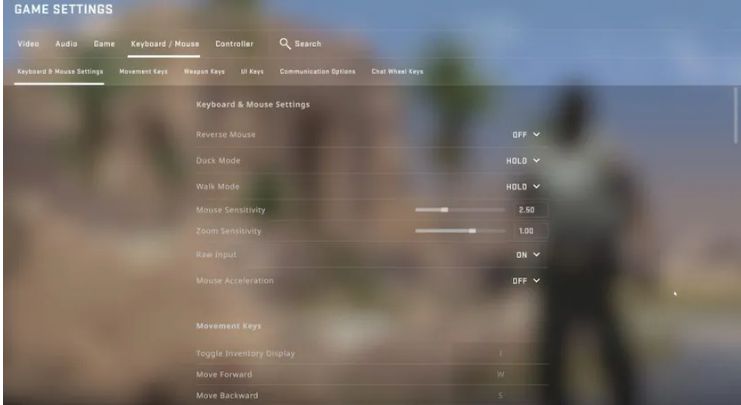 The Keyboard/Mouse Tab under VALORANT includes your sensitivity options.
Open CS:GO
Press ESC to open up the settings
Click on Game Settings
Under the Keyboard/Mouse tab you'll find the sensitivity settings
How to change CS:GO sensitivity
There are multiple ways you can change your sensitivity in CS:GO. You can choose to change it via the console commands. You can also do it in-game via the settings. We've got you covered.
In-Game setting
Go to Settings
Then click on Game settings
Then select Weapon Keys from the Horizontal Tab
The page you are on should look like this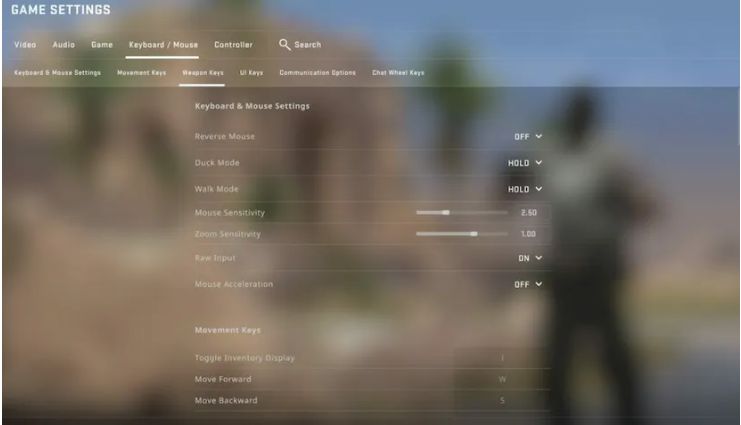 The CS:GO Game settings allow you to change your in-game sensitivity
CS:GO Console
The CS:GO console also offers you the flexibility to set your sensitivity without diving deep into the game's settings.
You need to open your console and type the following (for a sensitivity of 2.7)
This method allows you to alter your settings mid-game if you feel your mouse or your system is not giving you the best performance. We suggest using the console method as it is much more flexible and allows you to adjust your gameplay mid-game as well.
Source: Esports GG