With Hogwarts Legacy on the horizon, we understand that you may have numerous questions about the game. Here, we've endeavored to address a few of them.
4. All Difficulty & Image Quality Settings, Explained
What is the Best Difficulty Setting in Hogwarts Legacy?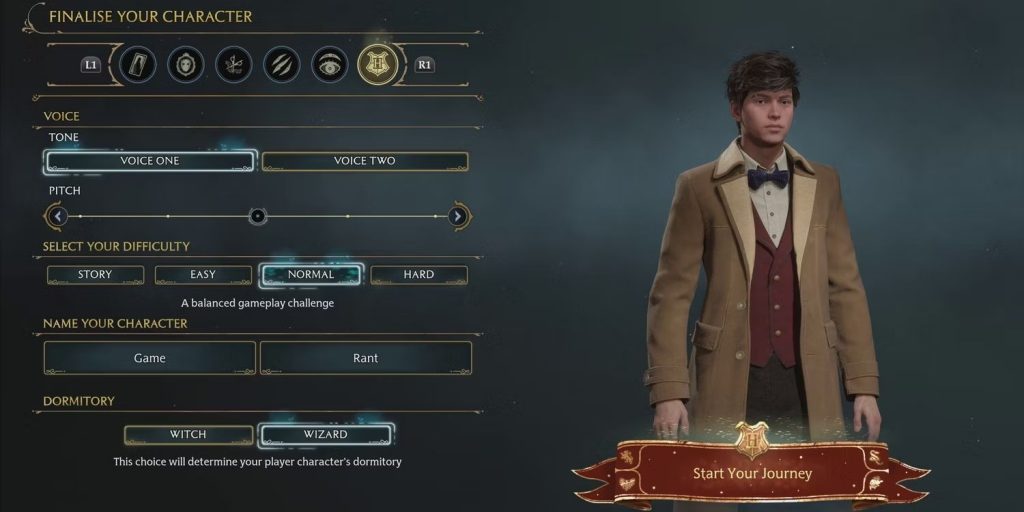 The best difficulty setting in Hogwarts Legacy will vary from player to player, depending on both their skill levels and the degree of challenge that they're hoping to get out of the game. There are four different difficulty settings available, with the main differences between them being how much damage enemies are able to deal to players and how much they are able to absorb. The window of time in which players can successfully cast Protego is also smaller on harder difficulty settings. As one might expect, "Story" is the easiest of the four settings and "Hard" is the hardest.
Story: A focus on the story with minimal gameplay challenge
Easy: A light gameplay challenge
Normal: A balanced gameplay challenge
Hard: A demanding gameplay challenge
How to Change the Difficulty Setting in Hogwarts Legacy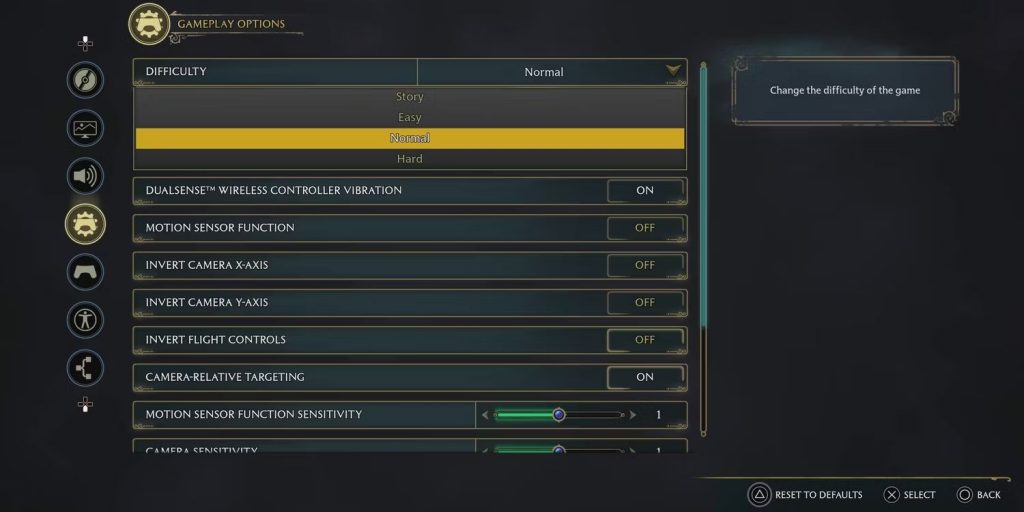 Players will be asked to choose a difficulty setting before starting the game, though needn't worry too much about their decision. This is because players will be able to change the difficulty setting at any time simply by pausing the game and navigating to the "Gameplay Options" menu. Completionists may also be interested to learn that there are no trophies/achievements tied to the player's difficulty setting, meaning that all of them can be unlocked while playing the game on the "Story" setting if players so wish.
What is the Best Image Quality Setting in Hogwarts Legacy?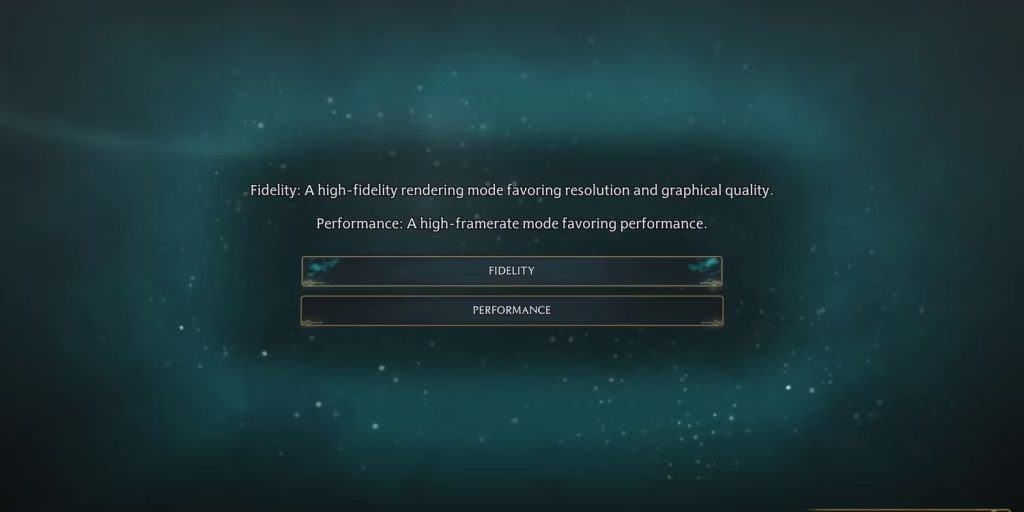 There are three image quality settings in Hogwarts Legacy, though players will only have access to two of them (Fidelity and Performance) when they're first asked to choose their image quality settings at the beginning of the game. The third, Fidelity with Raytracing, can only be activated from the "Display Options" menu, which is the second tab down on the pause menu. Players will also be able to decide whether to cap the frame rate from this menu, with the setting being enabled by default.
Fidelity: A high-fidelity rendering mode favoring resolution and graphical quality.
Fidelity with Raytracing: A higher-fidelity rendering mode featuring Raytracing.
Performance: A high-framerate move favoring performance.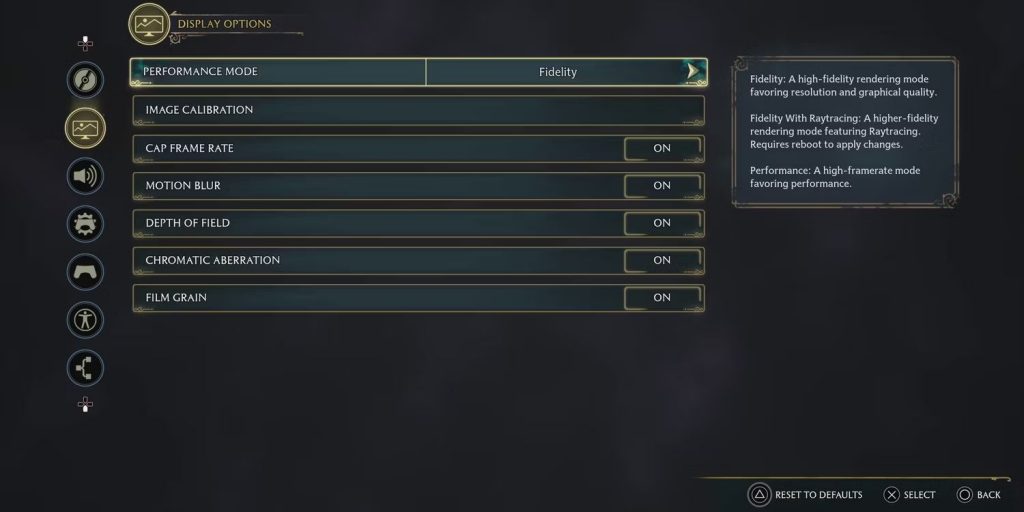 The best image quality settings in Hogwarts Legacy will come down to a combination of personal preference and the type of display that players are using. Those playing the game in 4K will need to decide whether high frame rate (Performance) or graphical fidelity (Fidelity) is more important to them, while also bearing in mind that turning on Raytracing will noticeably lower the framerate (though DLSS can help to mitigate this on PC). Anyone playing the game in 1080P or 1440P will probably want to opt for Performance mode, particularly if their display maxes out at 60Hz.
5. Which House Should You Choose?
How to Choose a House in Hogwarts Legacy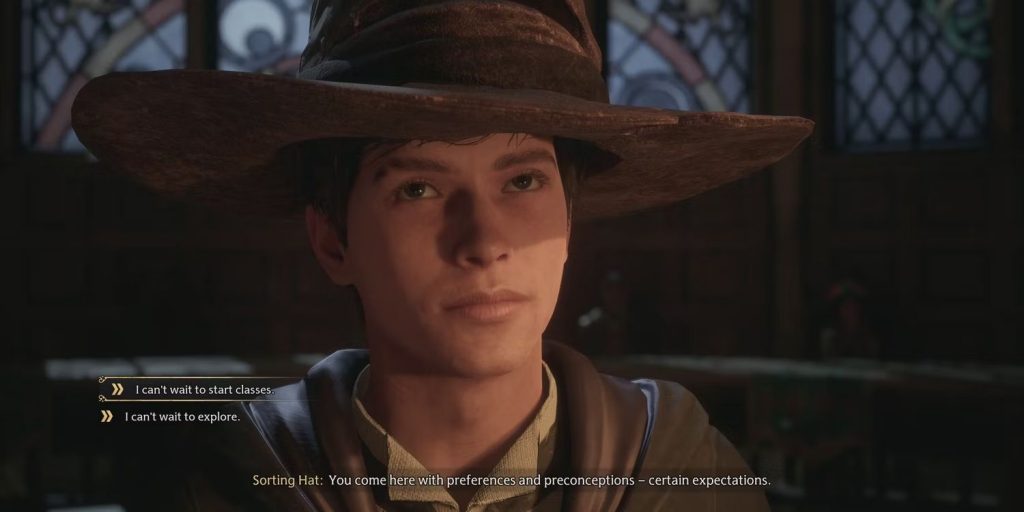 Assuming that players didn't take part in the sorting ceremony over at the Wizarding World website ahead of time, the sorting ceremony will begin with the sorting hat asking them about their expectations. There are two choices here, but whether players select "I can't wait to start classes" or "I can't wait to explore" ultimately makes no difference. This is because it's the hat's second question that determines which house it recommends.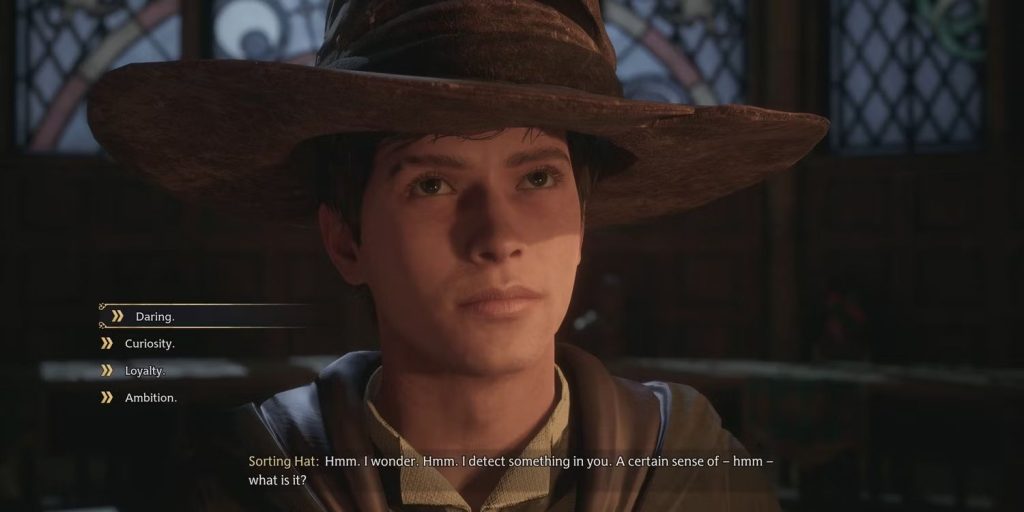 After players have answered the first question, the hat will then ask them to choose from one of four qualities, with each one tied to a particular house. "Daring" is Gryffindor, "Curiosity" is Ravenclaw, "Loyalty" is Hufflepuff, and "Ambition" is Slytherin. However, as mentioned above, this choice is also pretty inconsequential, as players will be able to override the hat's suggestion if they want to.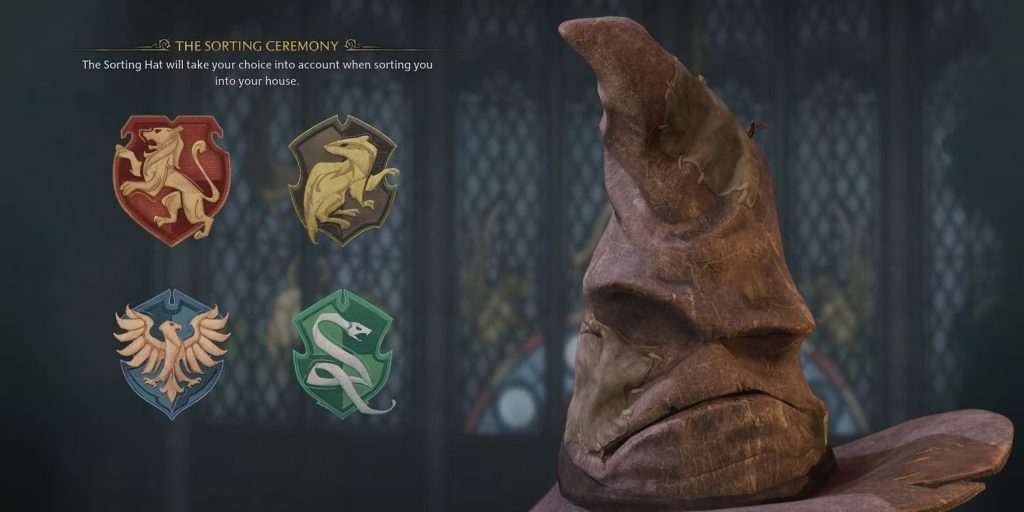 If players are unhappy with the house that the sorting hat suggests, they'll be able to choose a different one by pressing either the Circle (PlayStation) or B (Xbox) button. Doing so will let them manually choose any of the four Hogwarts houses, after which, they'll be asked to confirm their decision by pressing either the Square (PlayStation) or X (Xbox) button. Assuming this is the player's first playthrough, doing so will unlock the "The Sort Who Makes an Entrance" Trophy/Achievement.
You may also like:
Which is the Best House in Hogwarts Legacy?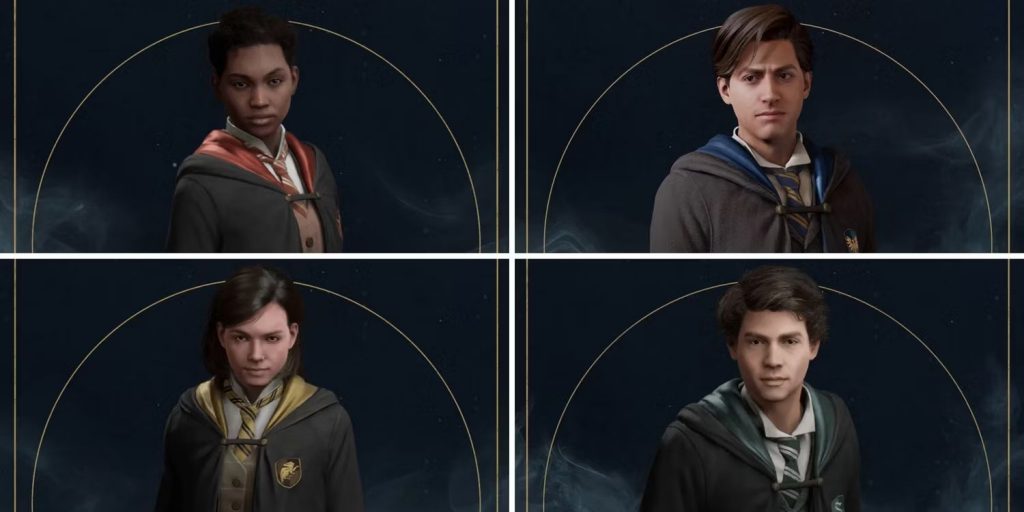 There isn't really a best house in Hogwarts Legacy, though there are a few key differences that players should be aware of. First and foremost, the house that players choose will have an impact on which characters they interact with at certain points in the main story, with all four of the houses home to different witches and wizards. Each house also has its own common room, with these being located in different parts of the school. There are a handful of house-specific Side Quests too, one of which allows Hufflepuffs to briefly visit Azkaban. Finally, the color of the player's robes and necktie will be determined by their house, with every house having two distinct colors.

6. What is the Max Level?
What's the Maximum Level in Hogwarts Legacy?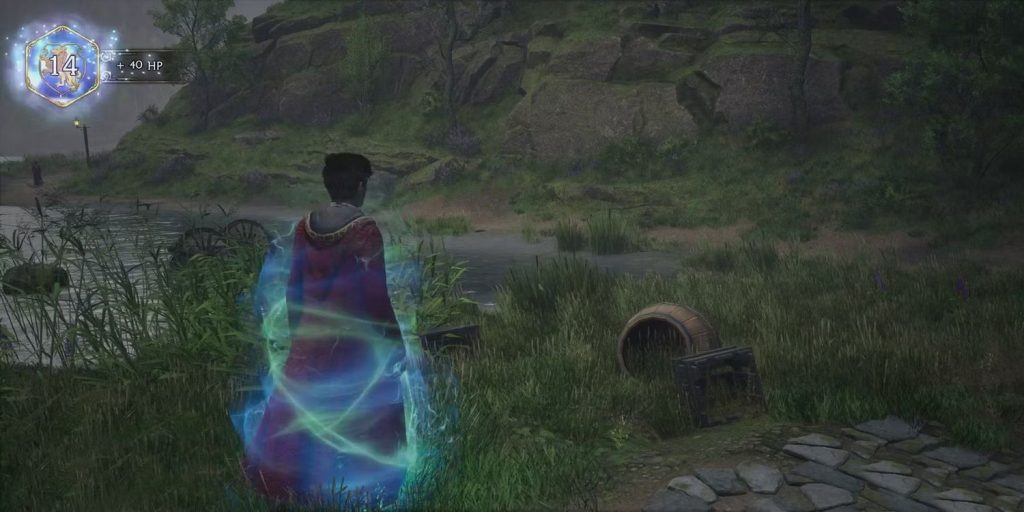 The maximum level in Hogwarts Legacy is 40, which most players should have very little trouble reaching. In fact, they'll need to get to Level 37 in order to be able to tackle the final main story quest, so it shouldn't take too much more questing to gain another three levels after that. Doing so will unlock the "A Forte for Achievement" Trophy/Achievement, which is one of the rarest in Hogwarts Legacy and a requirement for those hoping to get the Platinum trophy on PlayStation.
How to Level Up Quickly in Hogwarts Legacy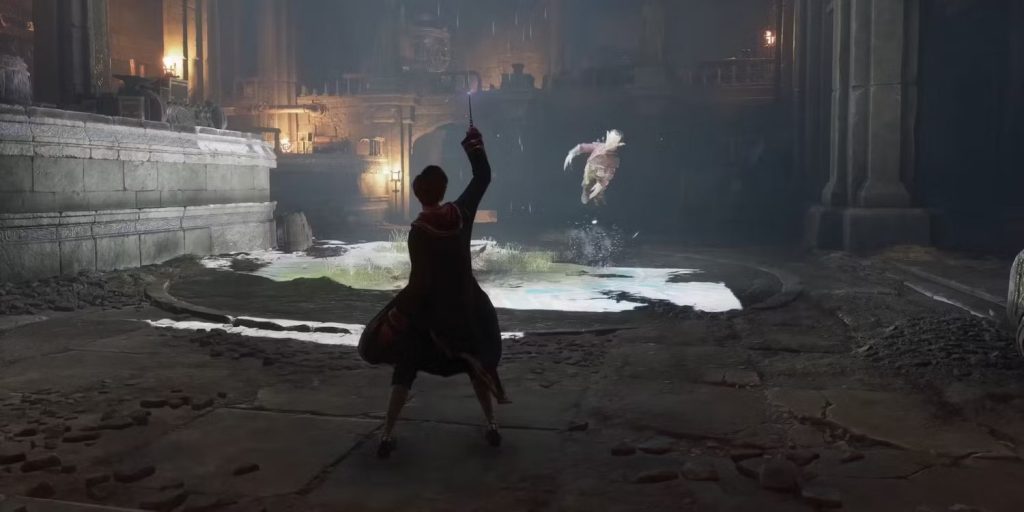 There are a few different ways to level up fast in Hogwarts Legacy, though the most effective is arguably through combat. Defeating enemies grants a fairly decent amount of XP and only gets easier as players grow stronger. Alternatively, completing side quests and finding collectibles can also be a great way to earn XP quickly. In fact, given that players will need to find every Field Guide page if they want to fully complete the main story, working this into one's leveling-up plans isn't a terrible idea either.
The Best Talents to Prioritize in Hogwarts Legacy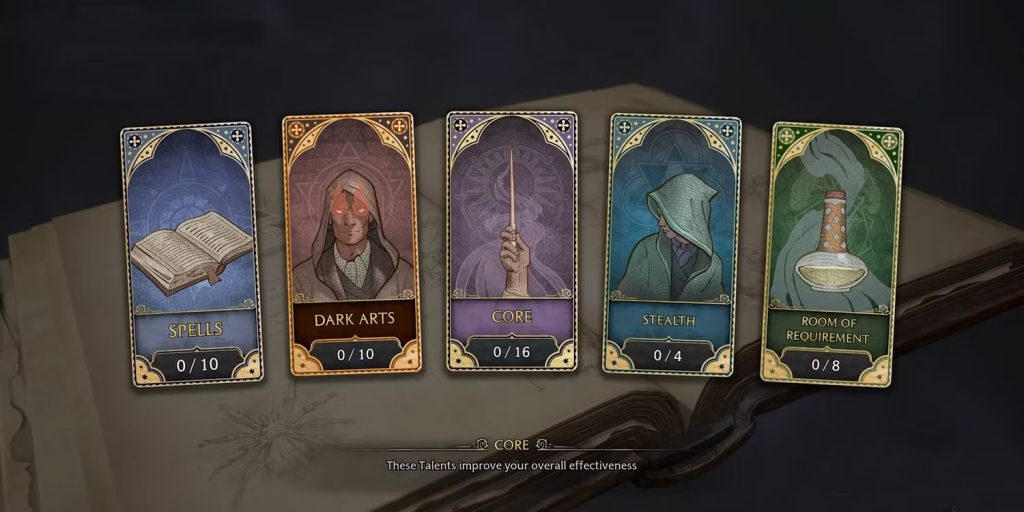 As players level up, they'll begin to unlock Talent Points, which can be spent to unlock new skills and upgrade spells. Generally, players will want to prioritize Talents that best suit their playstyle, though, upgrading Spells and Dark Arts is rarely a bad idea, particularly for those playing on Hogwarts Legacy's hardest difficulty setting. With the level cap being 40, players won't earn enough Talent Points to unlock everything and so should definitely keep this in mind before spending all of their points.
7. Do Traits Stack?
What Are Traits?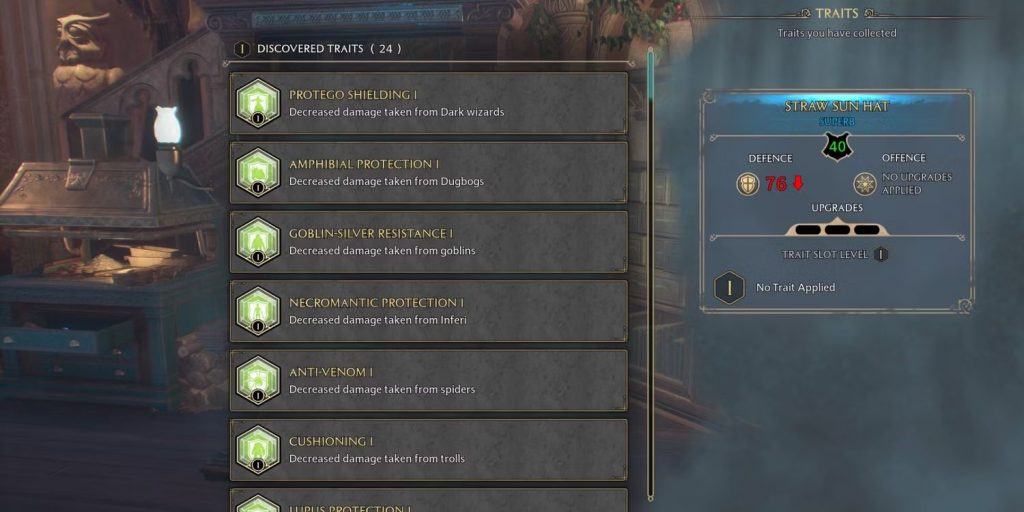 While exploring the world of Hogwarts Legacy, players will come across countless chests containing pieces of gear. These gear pieces can then be equipped via the main menu, and each piece will vary in terms of the buffs they provide.
Most gear pieces only offer increases in Offense and Defense, but some come with a unique trait. Depending on the gear item, these traits usually offer effective buffs regarding specific spells. Defensive traits affect the damage the protagonist can receive from particular enemy attacks, while offensive traits enhance the damage the protagonist can dish out.
Depending on the protagonist's level, gear stats and traits will vary, but they can always be enhanced if the player has reached a certain point in the story. There are 77 traits available in Hogwarts Legacy, each with unique properties and bonuses.
How To Upgrade Gear And Craft Traits In Hogwarts Legacy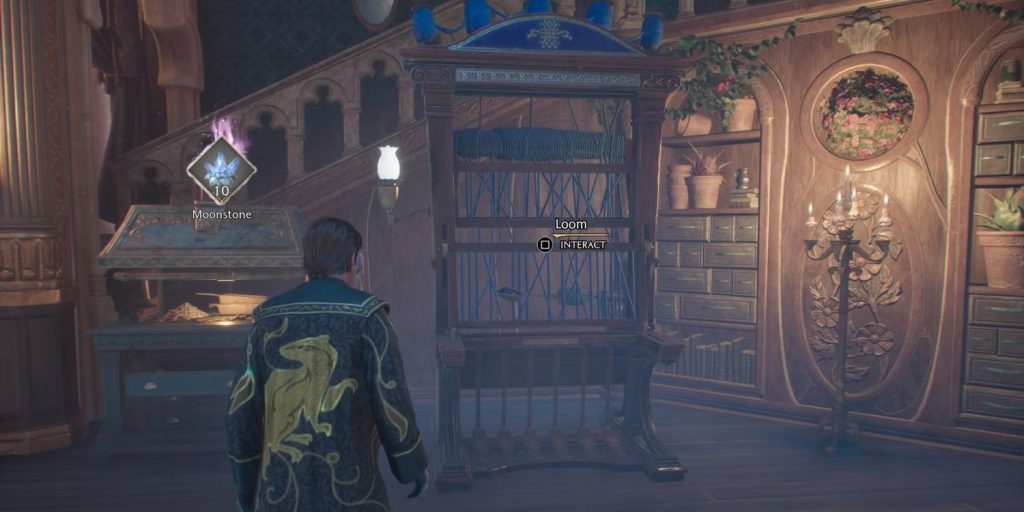 To upgrade gear and craft traits, the player will first need to have completed The Elf, The Nab-Sack, and the Loom, a main quest that unlocks various upgrades in the Room of Requirement. Players will obtain a Loom when they complete this quest and will be able to place it wherever they like in their Room of Requirement.
Once placed, the Loom can then be interacted with to enhance the Offense and Defense of gear and also to apply certain traits to each piece.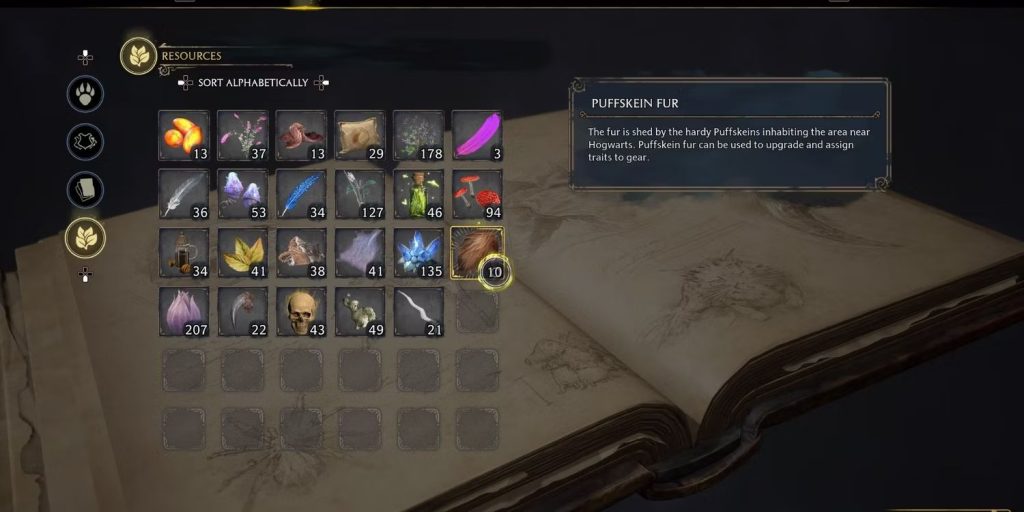 To upgrade gear, the player will need to satisfy the needs of the beasts residing in their Vivariums and then collect the materials they leave behind. To acquire new traits, however. the player must locate the chests in the world that contain them, open them, and use the Loom to craft them.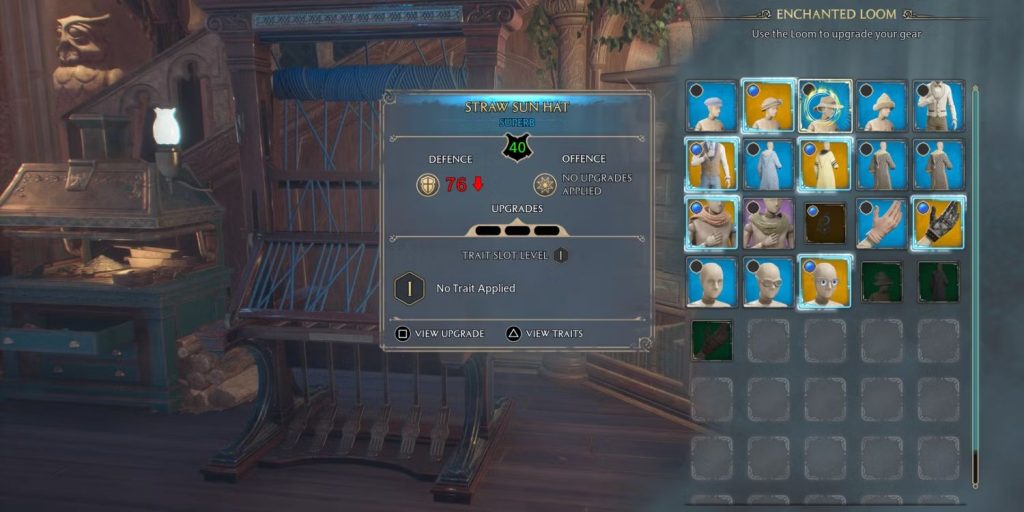 To craft a trait, the player should interact with the Loom in their Room of Requirement, hover the cursor over whatever gear piece they wish to upgrade, select the "View Traits" option, and choose the trait they wish to apply. Creating traits requires the player to spend Puffskein Fur, Diricawl Feathers, and Kneazle Fur, all of which can be farmed from Vivariums by tending to the beasts there.
How To Stack Traits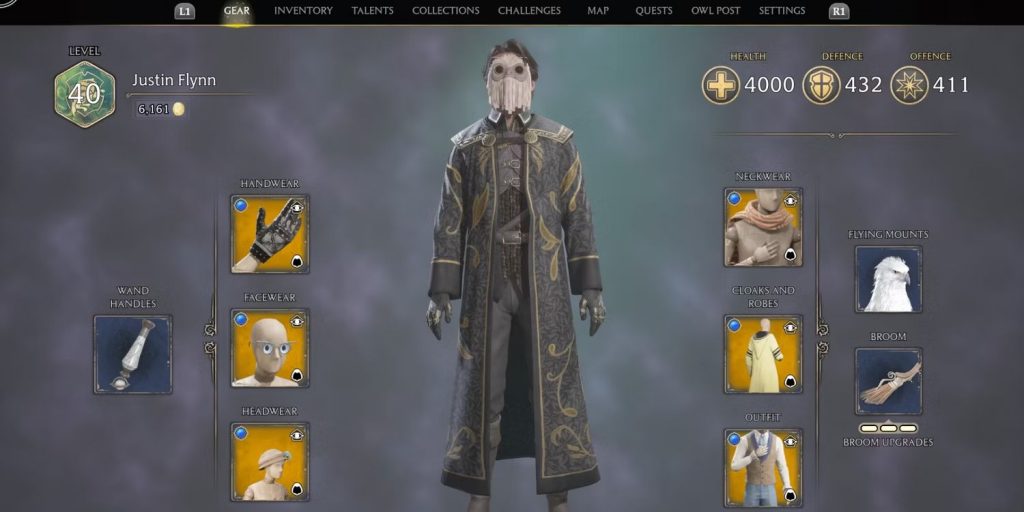 Traits can and should be stacked in Hogwarts Legacy to maximize the potential of the protagonist's gear. With 77 traits to choose from, however, deciding what traits to apply can be a little complicated, especially since the player can only have 6 pieces of gear equipped at one time.
That said, each trait applied to the 6 gear pieces will stack, allowing players to benefit from a total of 6 trait buffs whenever they are equipped. To stack traits, the player should equip their best Handwear, Facewear, Headwear, Neckwear, Cloaks and Robes, and Outfit gear, and then apply whatever traits they want to each piece by interacting with the Loom.
Source: GameRant