Here is everything you need to know about the international league, including the official streams, the full schedule and the participating teams of The VCT EMEA league.
With VCT LOCK//IN done with, it is time for the three international leagues to kick off as Valorant esports enters a new era. In 2023, there will only be one split, making this a season-defining tournament as the event will have spots in VCT Masters Tokyo and Valorant Champions on the line.
The top 10 teams from across EMEA will clash at the Messe Berlin Charlottenburg in Berlin, in the inaugural season of VCT EMEA, kicking off on March 27.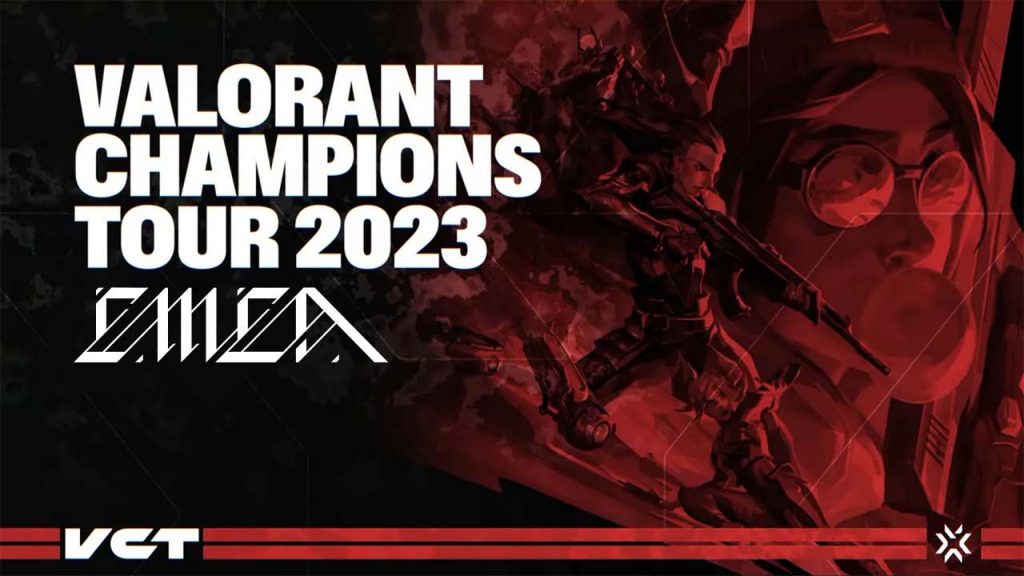 1. VCT 2023 EMEA League: Streams
The VCT EMEA League will be broadcast in English, Turkish, French, Spanish and many other languages on both Twitch and YouTube. We've embedded the official English Twitch stream below for your convenience.
Below you can find some of the official streams for the league in different languages:
English:
Turkish:
Spanish:
French:
In addition to the official streams, there will be watch parties with select content creators from all around the world.
2. VCT 2023 EMEA League: Format and schedule
The VCT EMEA League will begin on March 27 with the regular season, where the ten teams will face off in a single round-robin stage, with every match featuring a best-of-three format. Matches will be played on Wednesdays, Thursdays and Fridays, with the exception of an early super week (five straight days of games for the first week).
Only six teams will progress from the regular season to the double-elimination playoffs. In the end, the top four teams of the VCT EMEA League will qualify for VCT Masters Tokyo and the top three for Valorant Champions 2023. There will also be a last-chance qualifier in July, giving teams one more chance to secure a spot at the Valorant Champions.
Below is the complete schedule for each stage:
Regular Season: March 27 – May 19
Playoffs: May 23 – May 28
Last Chance Qualifier: July 18 – July 23
3. Regular season (March 27 — May 19)
Week 1 schedule (March 27 — March 31)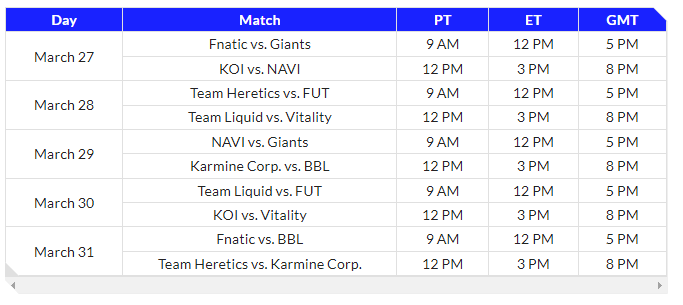 Week 2 schedule (April 5 — April 7)

Week 3 schedule (April 12 — 14)

Week 4 schedule (April 19 — 21)

Week 5 schedule (April 26 — April 28)

Week 6 schedule (May 3 — May 5)

Week 7 schedule (May 10 — May 12)

Week 8 schedule (May 17 — May 19)

4. VCT 2023 EMEA: Standings
Darker Green = Qualified for playoffs' upper bracket round 2. Light Green = Qualified for playoffs' upper bracket round 1. Red = Eliminated.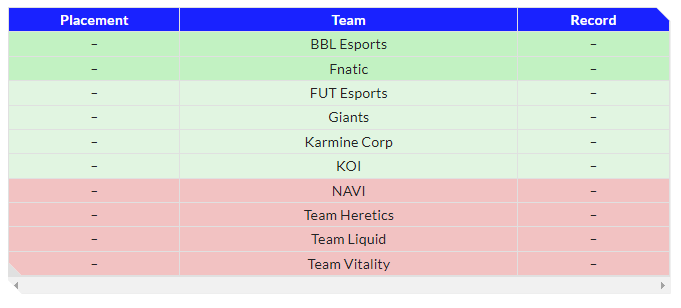 5. VCT 2023 EMEA League: Teams and players
Below you can find all the teams competing in the VCT EMEA league and their respective lineups: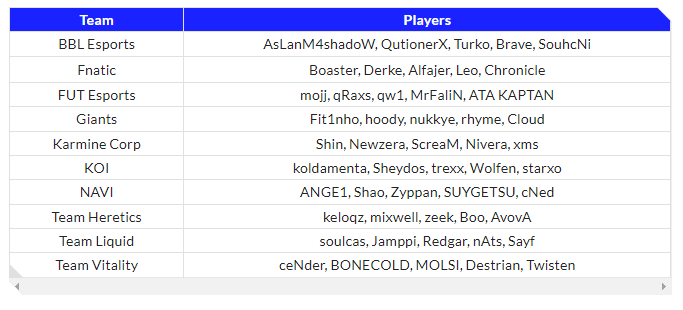 Source: Dexerto