Running short on coins in Miraculous RP Ladybug & Cat Noir? We've got you covered. Here is a list of all active Miraculous RP Ladybug codes that you can redeem for free coins. So no further ado, let's discover!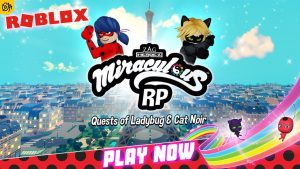 Active Miraculous RP Ladybug & Cat Noir Codes
Updated on: February 20, 2023 – Checked for new codes
ADVENT12 – a Sweater
SPAWN15 – 2.5k Coins
ADVENT15 – 2.5k Coins
ADVENT22 – 2.5k Coins
WEDIDIT – free coins
HALLOWEEN – free coins
FIRST – 2.5k coins
MERUGLYMIRACULOUSBDAY – 2500 coins
CHRISREDSHANGHAI – 5000 coins
CYFEVSSHANGHAI – 5000 coins
LEONARDSHANGHAI – 5000 coins
THEMAYASHANGHAI – 5000 coins
EVIESSHANGHAI – 5000 coins
EVIELYNSHANGHAI – 5000 coins
CASNATSHANGHAI – 5000 coins
OWLSHANGHAI – 5000 coins
PIMIKASHANGHAI – 5000 coins
MERUGLYSHANGHAI – 5000 coins
KIROHSHANGHAI – 5000 coins
MusicMelody – 2500 coins
LukasCoins – 3000 coins
B8SKCFSW9F – special in-game shirt & 5000 coins
I2MQ3EMDWK – Special in-game t-shirt & 5000 coins
JEANCOFMIRACULOUSBDAY – 2500
PIMIKAMIRACULOUSBDAY – 2500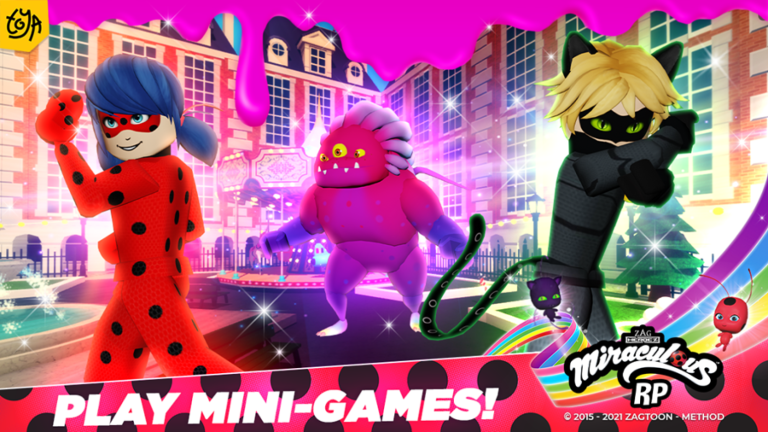 We will keep updating this post with new Miraculous RP Ladybug & Cat Noir codes as and when they are released. So don't forget to bookmark this page and frequently visit to find new codes before others.
If you're a Roblox fan, you might find our other similar articles useful. Tower of Hell codes, Slayers Unleashed codes, Survive the Killer codes and a bunch of other Roblox codes that you can use.
How to redeem Miraculous RP codes?
Redeeming Miraculous RP codes is straightforward. But if you aren't aware of the process. Don't worry. Here is a step-by-step guide for you:
Open Miraculous RP Ladybug & Cat Noir and wait for the game to load
Click on the shop icon (red cart) located on the left side of the screen
Copy and paste any of the active Miraculous RP Ladybug & Cat Noir codes from above in the text area at the bottom of the new menu that pop-up
Click on the claim button to collect your free coins
About Miraculous RP Ladybug & Cat Noir
Miraculous RP Ladybug & Cat Noir is a popular Roblox game developed by Toya. It takes you into Miraculous' Paris, where you can choose to play as characters from the show, hang out with your friends, play mini-games, defeat villains or explore the beautiful city.
Source:Pocket Gamer