Learn more about the top 8 mobile apps and games like Kahoot in the post below.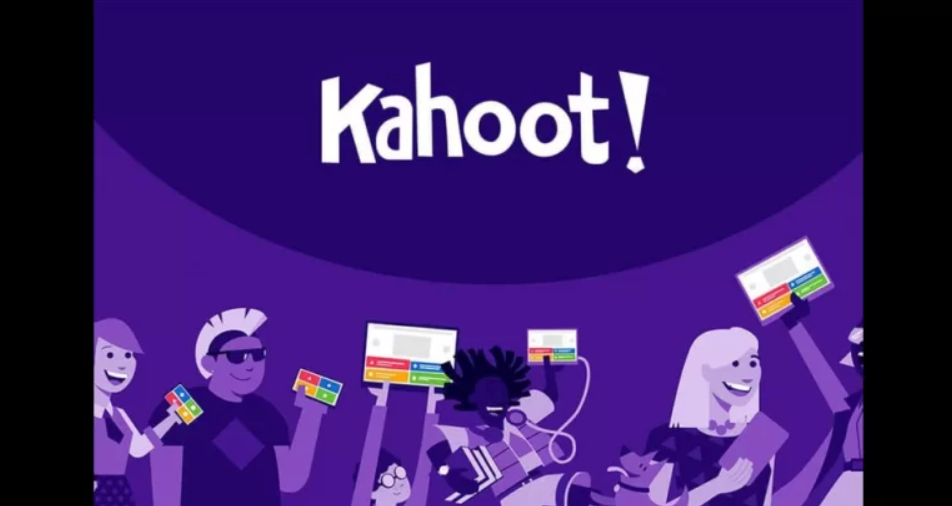 Kahoot is an Incredible interactive app that teachers use to make learning fun and exciting for students. It offers cleverly designed interactive exercises, allowing learners to conveniently complete lessons during their free time. This app is valuable for educators and kids, as it provides an enjoyable learning experience through entertaining games and friendly competition. Moreover, children can install Kahoot on their parents' smartphones and continue learning on the go, making education more accessible and engaging. Best of all, Kahoot offers a free version for users to enjoy its basic features!
Kahoot is not the only app that offers interactive learning through fun games; there are several similar apps that make teaching complex lessons easier. The common goal of these apps is to transform learning into an enjoyable experience, encouraging students to learn while they play. If you've already used Kahoot in numerous classes, exploring the following alternatives will introduce you to new and exciting teaching methods.
1. BookWidgets
To create an engaging classroom environment and encourage students to settle in quickly, consider using BookWidgets. This free app allows teachers to design interactive activities with its library of information. With a wide range of formats available, including polls and quizzes, BookWidgets offers ample options to kickstart each lesson chapter. Moreover, students can use this free app to conveniently complete their homework, making learning enjoyable and easily accessible for all.
Apart from creating exercises and enjoyable lessons, BookWidgets also offers the convenience of assigning homework, similar to Kahoot in this regard. To provide homework, simply select a format for the questions and share them with your students. The inclusion of animated characters, numbers, and letters adds an element of fun to learning for everyone involved. Moreover, it proves to be a significant asset for teachers, enabling them to diversify their teaching methods using just one app.
2. Google Classroom
Every teacher aims to create an organized and clutter-free classroom environment. Google Classroom aims to achieve the same goal but in a digital format. It can be seen as a successor to Kahoot, as it not only helps in class organization but also facilitates interactive and enjoyable lessons through question cards, creative answers, and quick quizzes. Moreover, Google Classroom allows teachers to add informative notes and seamlessly share assignments from other apps directly with their students. The best part is that Google Classroom is free to educators and students, making it accessible and convenient for all.
By utilizing apps like Kahoot, BookWidgets, or any of the mentioned above, teachers can easily share their lessons on Google Classroom. Educational experts recommend using Google Classroom in conjunction with other educational apps to maintain organization and efficiency in teaching.
3. Quizlet
Quizlet closely resembles Kahoot, especially in terms of question types and user interface. However, the main distinction lies in its approach to each lesson. Just like polls, quizzes on Quizlet generate enthusiasm among students. The app offers the flexibility to tailor quizzes to different chapters, allowing for diverse question patterns. Unlike typical one-word multiple-choice quizzes, Quizlet enables you to create personalized quizzes. This includes incorporating interactive sessions after each question, utilizing pictorial quizzes, integrating videos followed by questions, and even providing general multiple-choice questions. The app's versatility as a tool makes it a valuable resource for engaging and interactive learning journeys.
By simply logging into the app and searching for the quiz provided by their teachers, students can easily complete their homework, Encouraging enthusiasm in the process. The best part is that this app is available for its users online, making it accessible to all. The learning model within the app allows teachers to offer answer cards and notes, enabling students to review the answers after completing all the questions. This self-explanatory approach to learning helps students grasp the lesson effectively.
4. Poll Everywhere
Children greatly appreciate having the opportunity to voice their opinions and feel heard, which empowers them and treats them with a sense of maturity. This is precisely what Poll Everywhere, aims to achieve. Like Kahoot, Poll Everywhere allows you to engage your class with questions, but instead of immediate responses, you create a poll format.
This interactive learning approach eliminates the need to collect individual answer sheets from every student, as you can instantly identify which answers are correct and which are not, giving you a collective understanding of the class's responses. It enhances engagement and makes the learning experience more dynamic for both students and teachers. Increasing poll options from two to four elevates the game's difficulty, making a healthy and it enhances the learning experience as students strive for correct answers each time.
You may also like:
5. Aurasma
Students are often engaged in their smartphone screens in today's digital era. As a teacher, you can take advantage of this by introducing them to Aurasma, an exceptional free augmented reality app that offers features comparable to Kahoot. The best part is that Aurasma is designed with students in mind, making it easy for them to quickly grasp its usage. This app virtually transforms your phone into a scanner, enabling students to explore their surroundings and discover hidden information.
You can scan random objects, attach pictures and assign them to your class. Students find items like dusters or pencils using their smartphones for interactive lessons. It's an innovative and cost-effective way to engage them. Also, assign homework remotely and add free funny clips to make lessons more engaging. Involving students leads to quicker learning.
6. Seesaw
Have you ever experienced the exhaustion of collecting assignments from students one by one? Many teachers go through this tedious process of physically collecting and then taking the assignments home to grade. Seesaw revolutionizes this by making everything digital. With just a touch of a button, you can interact with students and seamlessly collect their assignments digitally, streamlining the entire process.
Seesaw is more than a free assignment collector. Its buttons serve various functions like inserting pictures, capturing videos, and joining classes. It automatically organizes assignments without manual sorting. If you enjoyed Kahoot for gameplay, try Seesaw teaching flexibility. Students benefit from free digital learning instead of traditional textbooks.
7. Explain Everything
When faced with the task of teaching the same chapter to a large group of students, Explain Everything becomes valuable. This app allows you to create innovative presentations with just a few taps, similar to Kahoot's ease of use. Moreover, Explain Everything offers the flexibility to incorporate images, videos, and audio clips, elevating the overall learning experience and making lessons enjoyable for your students.
In addition to its unique presentations, this app has the ability to comprehend gestures. For instance, when explaining how muscles work, the app will capture your gestures, sparing you from the need to repeat the same information repeatedly.
8. Photomath
Mathematics can be a challenging subject for many students, evoking feelings of anxiety and difficulty. While some may enjoy it, many students seek assistance to navigate through their math lessons. The good news is that Photomath comes to the rescue, offering much-needed help by providing step-by-step explanations for various mathematical problems. By using Photomath, you can empower your learners to address and understand challenging math problems they encounter in class.
This remarkable and immersive mathematical app swiftly solves math questions when you scan them on your phone. To create interactive lessons, you can incorporate technology to explain chapters to your students. In today's tech-savvy generation, students grasp concepts better when technology is involved. With Photomath, you can demonstrate step-by-step problem-solving, benefiting both you and your students. You no longer need to write out steps on a blackboard, and students can easily find answers if they encounter difficulties with a question.
These are all the mobile apps and games like Kahoot that you'll certainly love. If you like this list, please leave feedback in the section below.
"Pocketgamer"