Learn more about the top 7 Best Apps to Advance English Writing Skills in the post below.
Writing proficiently allows you to deliver your message to a big audience in a clear and effective manner. Punctuation, grammar, and spelling should all be correct in your written text. Your audience will judge you based on the substance and presentation you provide. Thereby, mistakes in your writing can create a bad impression, so what is the app that writes better in English?
Writing abilities might be useful in college or in business. You may improve your writing skills by using free apps. These apps cater to a wide range of authors, from bloggers to novelists to poets.
This list of free writing applications contains some of our favorites as well as some stunning new additions that will help you improve your writing skills immediately.
1. Grammarly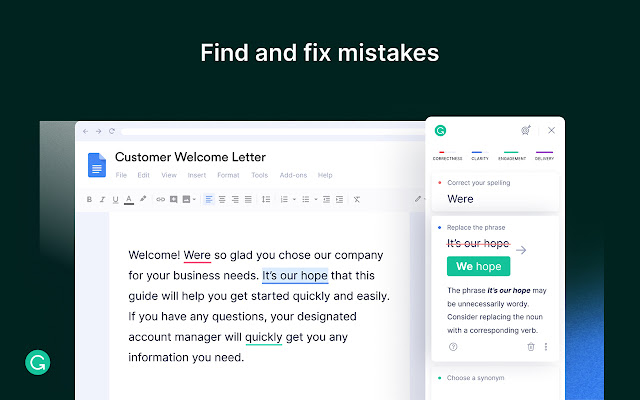 Grammarly's writing tool is compatible with Microsoft Word and Outlook. It assists you in identifying and correcting frequent grammar errors, as well as providing ideas for better words. It's an excellent program for proofreading and refining your writing, as well as spotting minor mistakes.
The basic edition of Grammarly is free. It outperforms Microsoft's spelling checker and corrects over 100 common spelling and grammar problems. It is an excellent tool for quick proofreading and editing. Grammarly's advanced version includes more features: it checks for plagiarism, detects over 250 errors, provides better word choices, and checks spelling in context. This is a great resource for anyone who wishes to improve their online writing skills.
2. 750 Words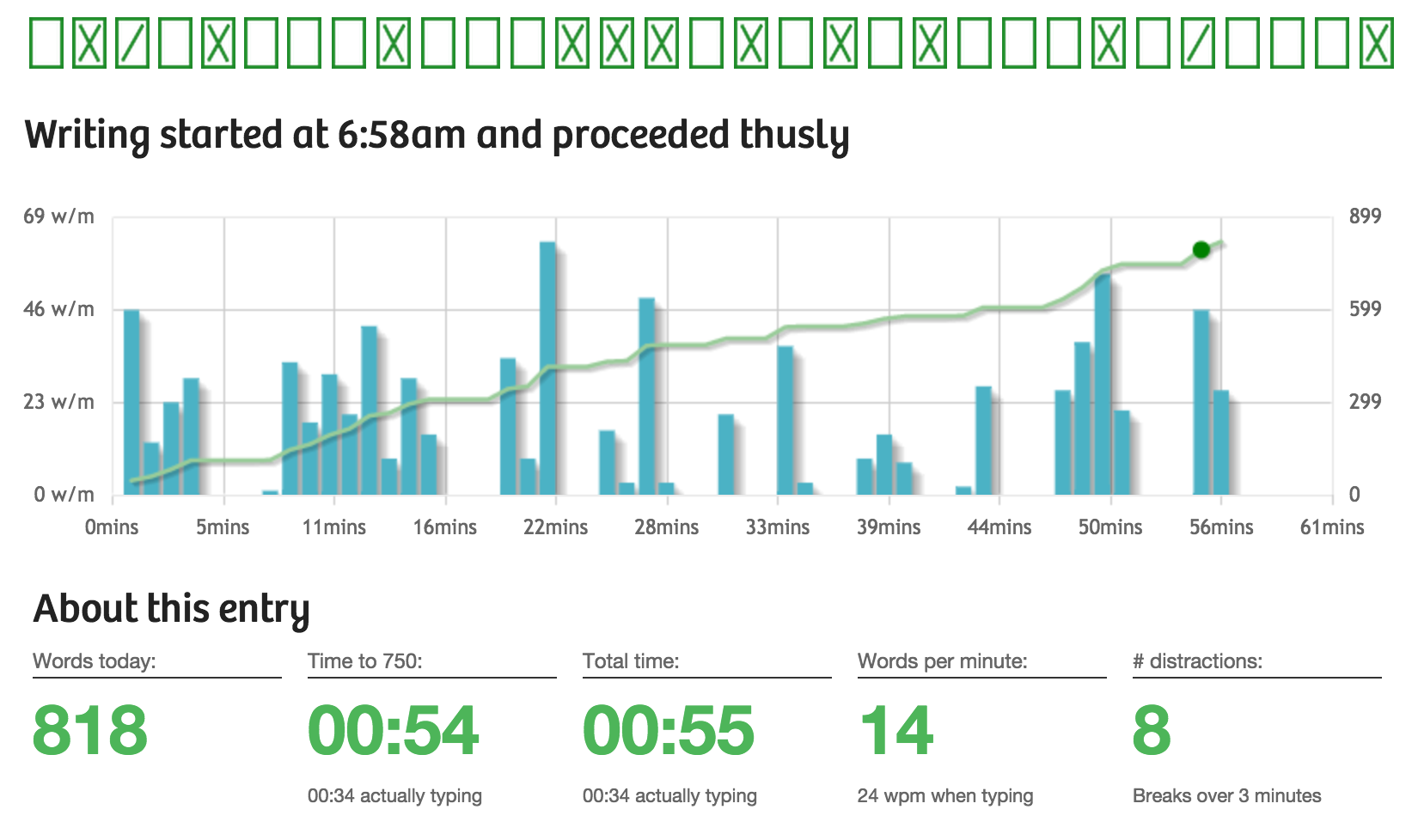 Writing every day is the most effective approach to improve as a writer. 750 Words is an app that might assist you in maintaining this practice. Writing every day is difficult, but it strengthens you in the same way that going to the gym does. The 750 Words app helps you attain your goals faster by rewarding you for your writing with points. When you complete your chores and meet your deadlines, you receive points. You don't have to worry about counting your words because the program does it for you. Join 750 words if you wish to keep your writing consistent.
3. Hemingway
The Hemingway App can assist you in writing concise and powerful phrases by highlighting what needs to be changed. It employs different colors to highlight statements that are overly long, difficult, or complex. It also identifies terms to avoid, such as adverbs and tricky words. It assists you in correcting instances where you utilized the passive voice incorrectly.
Hemingway will improve your writing if you wish to explain your views simply and correctly. You may use Hemingway to create high-quality material that ranks well. Hemingway integrates with Medium and any WordPress blog with a single click. It is available for both Mac and Windows PC.
4. Graph Words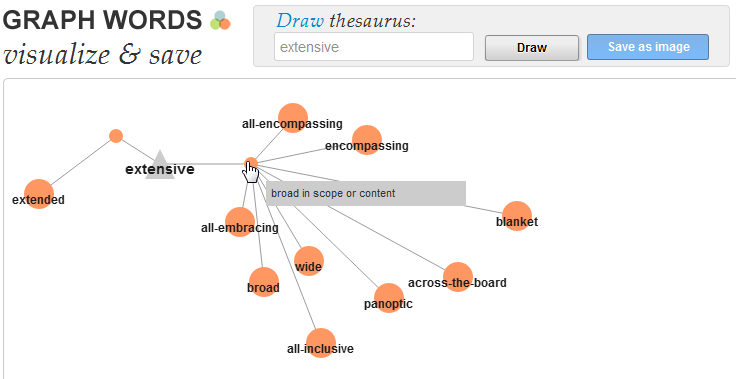 If you enjoy writing, you should have a Thesaurus on hand to locate comparable words as well as their opposites. Sometimes you just need a little visual stimulation. The Graph Words app displays synonyms and antonyms in an appealing graphic format.
The words are classified according to their parts of speech, such as verbs, nouns, adverbs, and adjectives.It is a free English visual dictionary and thesaurus that helps you find word definitions and shows links between related words.
5. Daily Page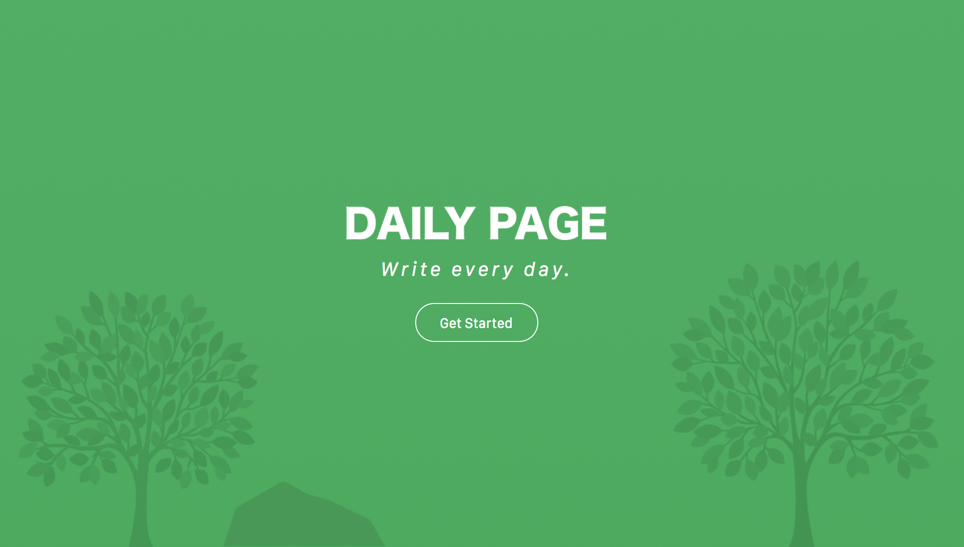 A blank page is not always appealing to the eye. If you lack motivation to begin, you may feel intimidated. Check the Daily Page whenever you need a genuine nudge to get started. Every day, you'll receive an email with writing prompts. It is one of the best reminders for any aspiring writer. The Daily Page has the advantage of providing something more interesting every day. If you combine it with the 750 Words, you will see a significant improvement in your writing in no time.
6. OneLook Reverse Dictionary
OneLook is an online dictionary and thesaurus. It searches over 1,000 dictionaries and has indexed well over 18 million words, so you're likely to find what you're looking for here.
The free OneLook Reverse Dictionary allows you to type your concept into the search area and it will generate a list of words/phrases that fit your query. You can use this tool to locate words and phrases that have similar concepts and save time thinking about the proper word to use in the context.
7. ProWritingAid
The free ProWritingAid writing tool allows you to upload your documents and get over 20 in-depth writing reports to quickly and easily improve the strength and clarity of your texts.You'll get an overview of your work, as well as advice on how to improve it the most quickly.ProWritingAid also integrates with more software than any other editing program, including MS Word, Google Docs, Scrivener, Open Office, and Chrome, allowing you to edit wherever you write.