Refer to the top 7 Android games are kinda like playing Skyrim on your phone.
If you were ever in need of a realistic RPG to give you a feeling of accomplishment and keep you busy for more than just a few minutes every day, the first game that came to mind was probably Skyrim. However, that is not something we have access to at the moment (the genuine Skyrim experience), but we can always get the next best thing.
In today's article, we are going to check out a list of top 7 Android games are kinda like playing Skyrim that you can play right now. Some of them are guaranteed to give you your daily fill of adventure and others will give you so much action to keep you hooked for hours. No matter what your choice of genre is, chances are we've got it.
WHY PICK A MOBILE GAME LIKE SKYRIM?
If you're unfamiliar with Skyrim, then you've not only been missing out but also haven't had a chance to immerse yourself into a wonderful, fantastic world available at the tap of a finger. Choosing a game with a thick plot is more like reading a deeply entertaining novel, and experiencing it firsthand.
Therefore, you need to have some time prepared to dedicate to the game in order to understand all of its nooks and crannies and be able to enjoy it too. Our selection of games features titles such as The Elder Scrolls: Blades, Black Desert Mobile, Eternium and even a couple of others that you might've heard of by now, as honorable mentions.
Let's start with the honorable mentions:
You probably know about Diablo Immortal by now, so we'll cut straight to the chase – if you want a game that keeps on giving, then you should be looking forward to Diablo Immortal, an upcoming aRPG that will blow your socks off. It's the only mobile Diablo game, and it's an upcoming title as of right now. Check out our article on everything you need to know about Diablo Immortal if you're curious to learn more, and you can also take a look at the games like Diablo Immortal.
Our second and final honorable mention is another upcoming mobile game, this time one (originally) inspired by Diablo – that is, of course, Path of Exile Mobile. Similar to the first, it's a bloody, gore-y aRPG with an incredibly fascinating and deep narrative. While we don't know exactly when it will release, we do know a lot of other interesting info about PoE Mobile that you might want to check out!
1/ The Elder Scrolls: Blades
Publisher: Bethesda Softworks
Available on: iOS + Android
Genre: Action, RPG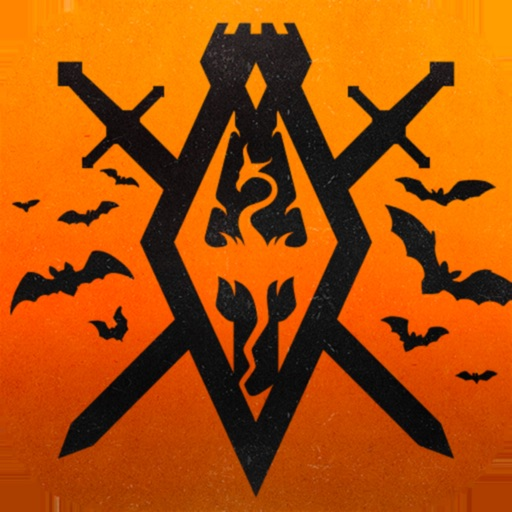 Probably one of the closest titles you can get to the PC version of Skyrim, The Elder Scrolls: Blades is a beautiful Bethesda RPG that will keep your hands busy for the foreseeable future. Everything from the controls to the visuals resembles what you could expect a Skyrim mobile game to feel like, and that's only scratching the tip.
In Elder Scrolls: Blades you will create your own character and equip them with all manner of deadly weapons and abilities, build and restore your city, and of course, adventure into the countless dungeons and Arena battles all throughout the world.
2/ Darkness Rises
Publisher: Nexon
Available on: iOS + Android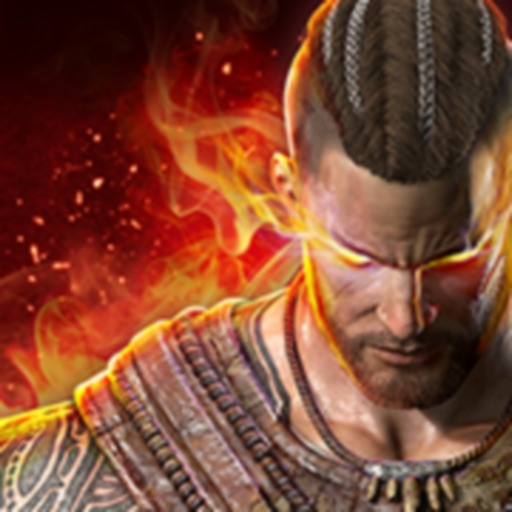 An action-packed RPG where you can pick a class and character of your choice and delve into the ever-changing, ever-evolving world within the game. With the plethora of content, battles, events, and PvP going around at all times, Darkness Rises is one of the few games that has amassed such a massive player base in a relatively short time.
If you love online RPGs that give you plenty of quests and challenges every single day, chances are you're going to love Darkness Rises. We've also got some Darkness Rises coupon codes for you in case you decide to check it out!
3/ Eternium
Developer: Making Fun, Inc.
Available on: iOS + Android
Genre: RPG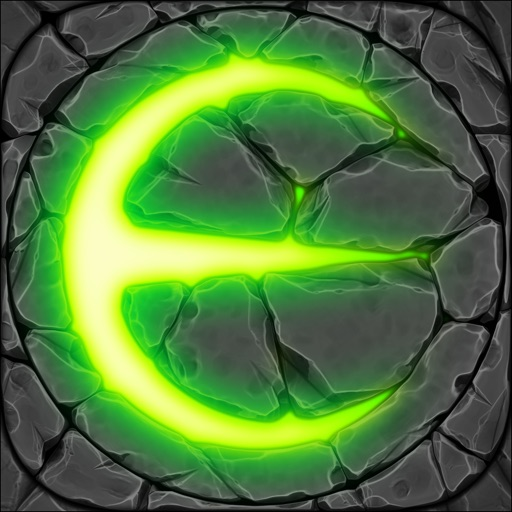 One of the best aRPGs on mobile at the moment, Eternium is fairly similar to Skyrim, but on mobile and with emphasis on the exploration and all the beautiful surroundings, maps, and environments within its fantasy world. It takes inspiration from the classics (see the honorable mentions above) and it has extremely easy to master controls and smooth skill casting.
It is one of the very few games that can keep even non-RPG fans playing for considerably longer than they would like to admit! Oh, and did we mention it's completely free to play and features endless progression?
4/ Pascal's Wager
Developer: TipsWorks
Publisher: Giant Games
Available on: iOS + Android
Genre: 3D, Action, Adventure, RPG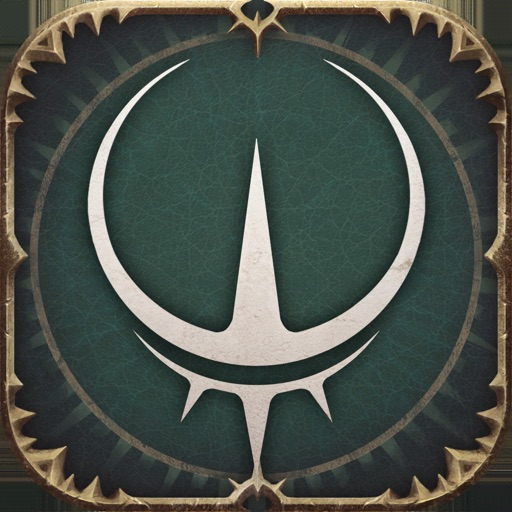 Pascal's Wager is a game that could be considered super similar to Dark Souls if you've ever played that one. It is also fairly similar to Skyrim, in the sense that you create a character and you play in a third-person perspective, fighting off monsters and all sorts of enemies. You have a beautiful world to explore, high-end visuals and a game that feels all too real from the gameplay point of view.
It is a single-player game, and it does come at a premium price, but because of that, it does not have any other microtransactions that you need to buy. It's definitely a lovely game if you have the means to acquire it!
5/ Grimvalor
Available on: iOS + Android
Genre: Action, Platform, Retro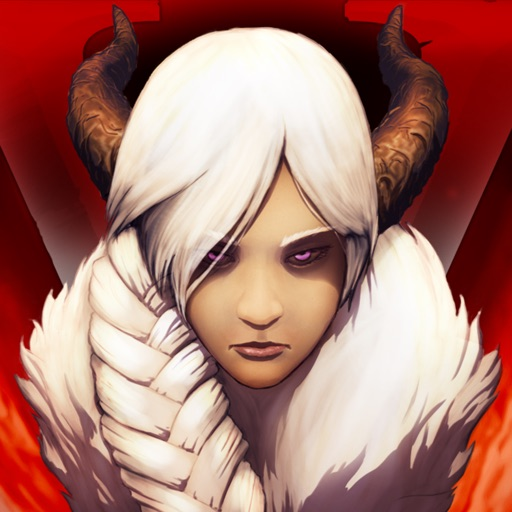 Similar to Path of Exile and Eternium, Grimvalor is a game divided into acts. However, here you can play the first one for free, and purchase the other ones at a premium price. Don't worry though, we wouldn't feature it if it wasn't worth the penny. Grimvalor is a stunningly-looking mobile action RPG similar to Skyrim in a way, but with a different perspective.
You can explore the vast dungeons, master the skill-based combat and fight off the monsters corrupting the land. It's a game that has essence and looks, down to its very core. A beautiful game that is worth checking out, even if just the first (free) act.
6/ Dungeon Chronicle
Available on: iOS + Android
Genre: Action, Casual, RPG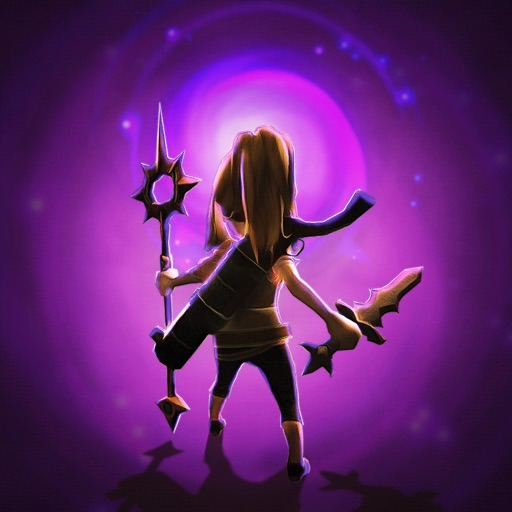 Dungeon Chronicle is a beautiful yet rather classic aRPG which has a certain allure to players who love the genre. In the game, you can select a weapon of your choice, be it a shotgun or dual swords, and hire various mercenaries in order to form a powerful party that is able to take down bosses and clear out dungeons.
It's a beautiful game all about survival, where strategic choices are key and a strong weapon is your best friend – it's pretty similar to Skyrim, but it has its own personality and that's what makes it so great.
7/ Albion Online
Developer: Sandbox Interactive
Publisher: Stillfront Group
Available on: iOS + Android
Genre: Multiplayer, RPG
If you were looking for a game similar to Skyrim down at its core, but has also the multiplayer experience nailed down, then this one makes the perfect cut. Albion Online, a beautiful MMORPG where you can explore dungeons, complete boss battles in order to acquire exclusive items, and even develop your own city, is a title you can enjoy playing for hours.
It even allows for crossplay, which is a clear bonus if you want to keep playing it while you're on the go or in the comfort of your own home.
What do you think about the list of the top 7 Android games are kinda like playing Skyrim? Leave a comment in the section below if you have an idea.
"Pocketgamer"