Refer to the top 5 best mobile games this week – July 20th, 2023.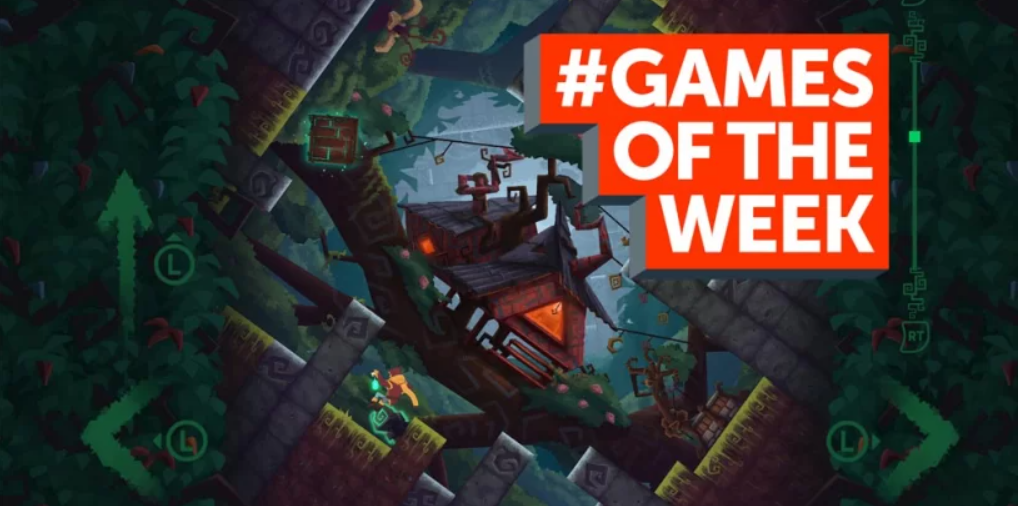 Who doesn't love new games? We certainly do – there's just something about the exhilaration of a new title you can't wait to dive into, as the loading screen pops up and you enter a brave new world.
Of course, new mobile games are a dime a dozen these days, and who has the time to scour the iPhone, iPad and/or Android stores to catch the latest title that drops? This is exactly why we've gathered a quick list of 5 new mobile games you should try this week. Let's get on with it!
1. Dumb Ways to Climb
These clueless Beans simply don't know how to quit. This time around, you'll be guiding these helpless little things up ladders, sticks, and what-have-yous as they climb and fall to their ultimate demise.
The 3D climbing simulation game follows the same quirky humour of the "Dumb Ways to Die" series, offering players a hilarious gameplay experience as these Beans attempt to climb random things to get to the top just because they have to – even if it costs them their lives.
2. Roto Force
This fast-paced bullet hell shooter puts you at the mercy of your boss' idiosyncracies as you fight across 9 worlds to fulfil special missions. There are 9 weapons to experiment with to suit different playstyles as well, along with 30 mini-bosses to defeat and 10 regular-sized ones (is that a giant crocodile I see?) to go up against.
The game also features a retro look and stylised colours, along with accessibility options that let you reduce the game speed or boost your damage output.
3. DC Heroes & Villains
This puzzle RPG tests your match-3 skills in an officially licensed title where both heroes and villains from across the DC universe take centre stage. In an attempt to investigate a mysterious pulse that removes all superpowers, you'll have to team up with everyone from Superman to The Joker to face a common enemy.
The game also features more than 60 DC characters, 152 missions, and challenging PvP battles where you can put your match-3 prowess to the test.
4. O-VOID
This minimalist platformer tasks you with leaping through obstacles and platforming your way across circular levels to the beat of a catchy soundtrack in the background. The action runner offers simple one-tap controls with 7 procedurally generated levels.
The game also lets you compete against others on global leaderboards, where you'll have to prove your platforming prowess. After all, the levels can turn upside down or flip directions at a moment's notice, so your reflexes had better be at their best.
5. Tetragon
This unique puzzle platformer lets players manipulate the world around them by rotating levels, moving towers, and constructing platforms, as they aid Lucios in finding his lost son across 40 levels and 3 worlds. The game features a gorgeous art style as well as an atmospheric soundtrack to complement the heartwarming narrative.
The title was initially released on Steam and on consoles to positive feedback, with the mobile version featuring new collectibles and hidden areas for players to discover.
"Pocketgamer"