Find out more about the top 13 best action games in 2023 in the article below.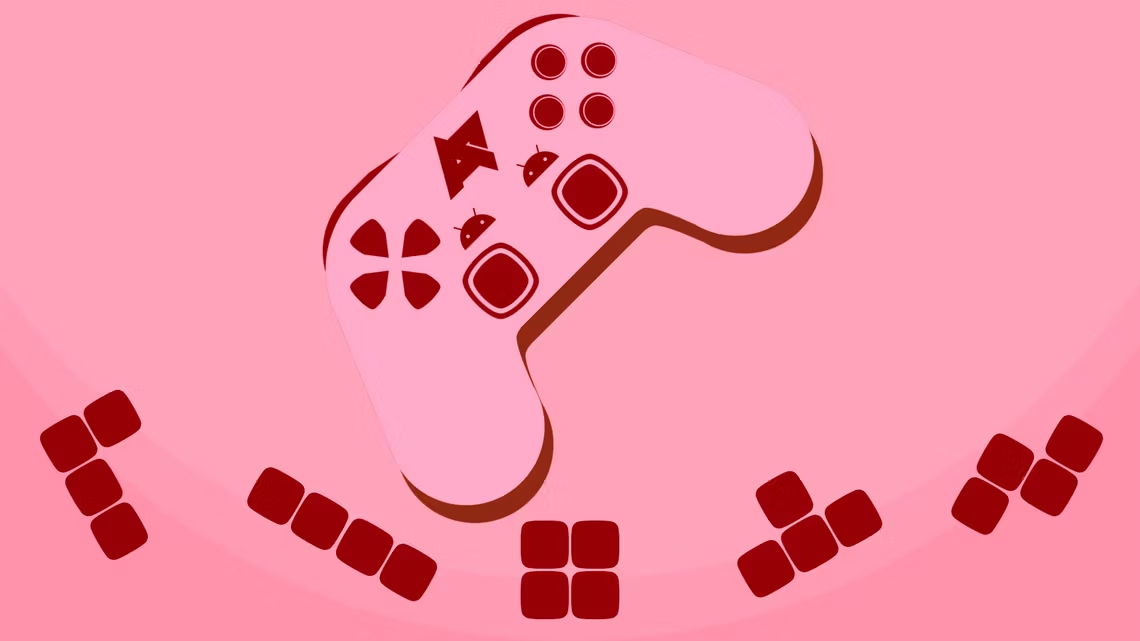 Action games can comprise everything from first-person shooters to sports games, making it hard to find your next action game when scrolling through the Play Store. To make things easier for you, we've worked hard to gather the best action games together. There's something for everyone here, but if you fancy more variety, you don't need to go further than our top Android games collection.
You may struggle to use an Android tablet with some of these games, but we recommend our favorite gaming phones if you're looking for that edge in online multiplayer matches.
1. Omega Strikers
Part sports game, part brawler, Omega Strikers is a fast-paced competitive action game that rewards teamwork. Don't be misled by the rapid action; you'll need to carefully consider your tactics to come out on top.
Omega Strikers is a competitive game, so you'll need a fair amount of patience before you master your favorite character and start winning games. However, once you do, you'll be pleasantly surprised by the strategic depth of this game. Best of all, all microtransactions are solely for cosmetic items.
2. Dust & Neon
A top-down roguelike shooter, Dust & Neon has plenty of unique quirks that help it stand out among similar games. For example, loading each bullet manually means you'll need to be constantly aware of your ammunition status, and the open world encourages extensive exploration.
There is one catch with Dust & Neon; you must use a controller. While the game is technically playable with the touch-screen controls, as a twin-stick shooter, the game is nearly unplayable. Fortunately, our roundup of the best Android controllers is here to help.
3. DOOM
There's little need to introduce DOOM. This classic game was rebuilt with Unity for modern devices. You can even play using a keyboard, and the game even supports 60FPS gameplay for smooth operation.
You can play the Android version just about anywhere you like, using the control methods you prefer, whether you're on the go with an Android phone or want to sit down for a long session on your Chromebook. So if you're looking for some sweet classic shooter action, DOOM is a great choice.
4. Rhythm Fighter
Sure, there are plenty of classic action games on Android, but what if you're looking for something modern? If you're a fan of rhythm games, then Rhythm Fighter should be on your radar. This title combines rhythm gameplay with side-scrolling beat 'em-up gameplay, and it's a hoot. All the moves expected from a brawling game are here, so you'll kick and punch your way to victory, all to the beat of some fantastic music.
Best of all, Rhythm Fighter is a premium release, which means you can get the whole game with a one-time purchase. So, if you have $3 to spare and are looking to dive into a unique title that is relatively new and offers skill-based gameplay, this one's for you.
5. Castlevania: Symphony of the Night
Metroidvania fans should recognize this one. Castlevania: Symphony of the Night is the game where the term Metroidvania originated. In this 2D platforming game, you'll work your way through the world, defeating foes as you uncover valuable tools that help you progress while also coming in clutch when taking down bosses.
Castlevania: Symphony of the Night is considered a classic for a reason, and you can pick up the Android port for $3, which is about as cheap as this game gets. If you've yet to play the classic or are simply looking for an enjoyable revisit, we can certainly vouch that this is one of the best action games on the platform. Don't miss out!
6. Brawlhalla
This competitive game plays a lot like Super Smash Bros. Players fight it out in stages that contain platforms, hopping around in an attempt to be the last one standing. While I'm sure Smash Bros. fans would scoff at calling Brawlhalla a clone, that's essentially what it is. Even though it's free to play, it's balanced, making for an enjoyable platform-based fighter.
Sure, free-to-play means the game is heavily monetized, but luckily it's all cosmetics, which means nobody can pay for an advantage. Plus, the game supports cross-platform play, which means you can jump on your phone to play with friends across consoles and PC.
You may also like:
7. Dead Cells
Over the years, we've seen many great indie roguelikes on Android, but Dead Cells stands above the rest. It plays like a Metroidvania title while also offering roguelike mechanics, and yes, you'll die often, but that's part of the fun.
The controls are tight, and even if you're not a fan of touch controls, there's controller support. Plus, the game supports high framerates and can hold them stable with a beefy device, which means this is a game you can play at blazing-fast framerates, which pairs well with a corded controller for minimum latency. Best of all, the game is still seeing updates with new content, which is pretty crazy for a title originally released in 2017.
8. Five Nights at Freddy's
The Five Nights at Freddy's is pretty popular with kids, but it's a solid game for anyone into jump-scare-filled horror games. The series is growing long in the tooth, with this title landing on Android in 2014, but it holds up and is still actively updated. As for the gameplay, it's your job to run security at a pizza parlor containing many animatronics (much like Chuck E. Cheese). Of course, these animatronics come to life, looking to murder, so you'll have to utilize your office's camera system to stay abreast of the killer robots. Can you survive the night?
If you're not sure how to start with this series, we have a handy guide to prep you for your adventure. The best place to start is, of course, with this game, and you can pick it up for $3.
9. Radiation Island
From Minecraft to Terraria, there are plenty of survival games on Android, and if you're not interested in ports, Radiation Island is a great place to start. This is an open-world game where you'll explore as you gather materials necessary for survival. Your goal is to escape the island to return to the outside world, but you won't be able to rush to the end.
This is a premium release; you can snag a copy for $3 without worrying about in-app purchases or annoying ads. Plus, the game supports controllers, making it a perfect title for tablets and Chromebooks.
10. ScourgeBringer
A fusion of classic Metroidvania games and rogue-lite design, ScourgeBringer has you blasting through ancient ruins via punishing hack-and-slash combat. Purchase upgrades and take on the formidable pixel art enemies and bosses, never missing a beat with the intuitive controls and smooth frame rate. A game that would feel at home on the best souls-like roundup, ScourgeBringer doesn't hold anything back.
11. Space Marshals
An excellent combination of gun-toting action and tactical strategy, Space Marshals is a top-down shooter with a ton of content. Flank your enemies and take them out with a vast arsenal of explosive weapons or utilize cover to keep out of your enemy's line of sight. Make your way through the environments at your preferred pace, earning achievements and rewards as you go.
Space Marshals looks great on Android, plus it's optimized for NVIDIA Shield Tablet and Console, so you have plenty of platform options.
12. Gunfire Reborn
A flashy first-person shooter with RPG elements, Gunfire Reborn revolves around cute animals with guns. Players gun down anything that moves, lifting new weapons from defeated foes. The crisp and simple graphics should run great on even budget Android phones, and the versatile gameplay loop accommodates single-player and multiplayer modes. For satisfying gameplay and endless replayability, Gunfire Reborn can't be beaten.
13. Call of Duty Mobile
Call of Duty Mobile is easily the most popular shooter on Android, offering tons of familiar maps for series veterans, all in bite-sized form. It's Call of Duty for on-the-go-play, and Activision nailed it, for the most part. Sure, the drop rates aren't great, which pushes people toward the Battle Pass. However, it's not like you need the pass to play a few rounds with friends, which is precisely where this shooter shines.
Yes, the game is free-to-play, but don't let that stop you from taking it for a spin, as this exciting shooter offers familiar and fun action.
Let the action games begin!
Hopefully, this roundup helped you find your perfect action game, but there's plenty more on Android. These are the top action games, but if you want to fine-tune your search, our roundup of the best FPS games on the Play Store should satisfy that itchy trigger finger.
"Androidpolice"