Learn more about the top 10 Funniest mobile games that you can play right now.
So you want to play a funny game alone or with your friends but can't decide which one, since there are so many of them? Don't worry, we got you! We tried them all, and we can say that we've managed to pick some of the most hilarious mobile games you can try out right now.
Some of the information about the top 10 funniest mobile games we listed is multiplayer because it's always more fun when playing with friends or family. From popular titles such as Among Us and Stumble Guys to the likes of Jackbox Party Pack, which combines trivia with fun and murder, we have some neat picks for you today, that we're sure you will love.
1/ Goat Simulator
Publisher: Coffee Stain Studios
Available on: iOS + Android + Steam
Genre: Action, Simulation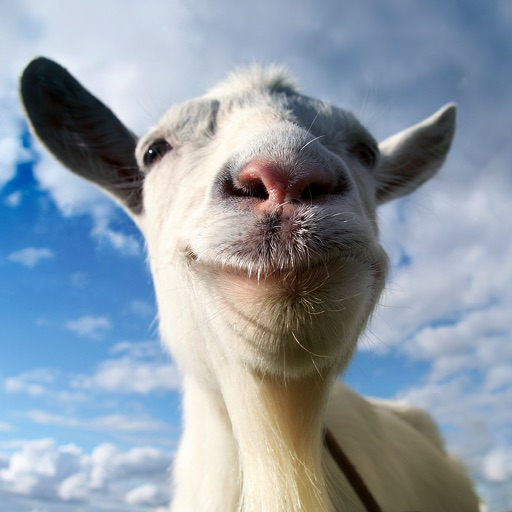 Goat Simulator is an entertaining third-person action game that was developed by Coffee Stain Studios and initially released in 2014 for PC. It has since been made available on Android and iOS. It is a fun experience where you get to play as a goat and roam around an open world, causing chaos and destruction. Its humour, physics-based gameplay, and satirical approach to other popular titles have received high praise.
While there are objectives and challenges to complete, the real laugh comes from using the goat's various abilities to wreak havoc and cause mayhem. Whether you're licking, headbutting, or jumping, there's always something new to try and it's endlessly funny.
Goat Simulator has gained a cult following among gamers due to its outrageous and eccentric gameplay. It has spawned various sequels and spin-offs, such as "Goat Simulator Mmo Simulation," "Goat Simulator Waste of Space," and "Goat Simulator Payday."
2/ I Am Bread
Publisher: Bossa Studios
Available on: iOS
Genre: Action, Simulation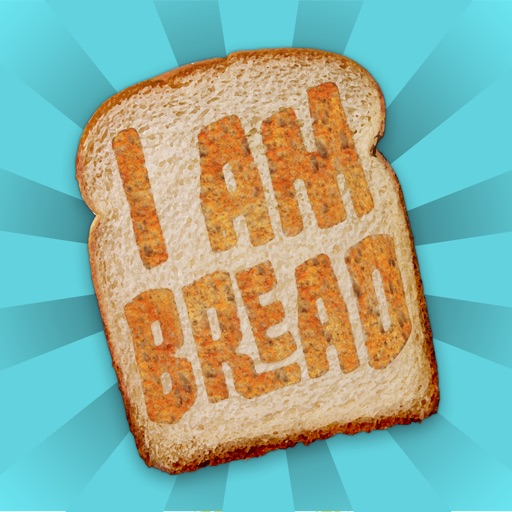 I Am Bread is a fantastic puzzle-adventure title that was developed by Bossa Studios and released in 2015. It is available on various platforms such as PC, Xbox One, PlayStation 4, and mobile platforms like Android and iOS.
The game allows you to take on the challenge of becoming toast by navigating a slice of bread through different settings like a kitchen, living room, and garage. The quirky and humorous gameplay mechanics, along with the unique premise, make I Am Bread a standout experience.
Once you get the hang of it, it's a lot of fun. It's all about experimenting with different ways to become toast, using appliances like a toaster or a heat lamp, and pushing objects around the environment to create a path. I Am Bread can be challenging at first, but that's part of the fun!
It is a funny game that offers a lot of humour, unique gameplay mechanics, and well-designed levels. It's no wonder that it's a favourite among puzzle-adventure fans.
3/ Octodad: Dadliest Catch
Publisher: Young Horses
Available on: iOS + Android + PS Vita
Genre: Action, Party/mini-games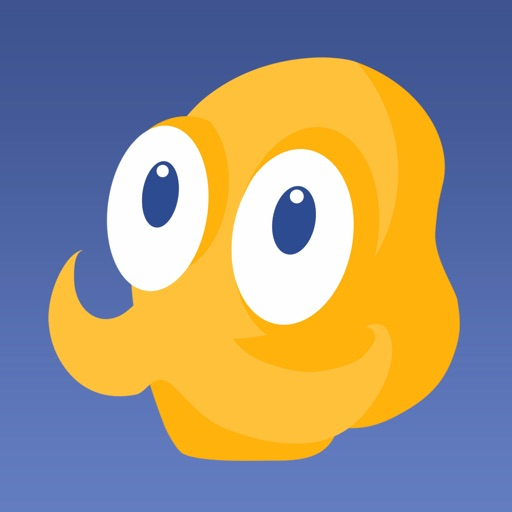 Octodad: Dadlliest Catch is a title that was developed and published by Young Horses back in 2014. It is playable on various platforms including Android, iOS, PC, Xbox, PlayStation 4, Nintendo Switch, PS Vita, and Wii U.
In this fun and quirky experience, you get to play as Octodad, an octopus who must blend in with humans to avoid detection from his family. The gameplay mechanics of Octodad: Dadliest Catch are hilarious and unconventional, as you must try to navigate through daily life and control the movements of the clumsy octopus in a suit. All while keeping your true identity a secret.
Octodad: Dadliest Catch has been praised for its amusing content, one-of-a-kind mechanics, and delightful graphics. Overall, this is a highly enjoyable title that caters to those who love action adventure and slapstick comedy.
4/ Plants vs Zombies
Developer: PopCap Games
Publisher: PopCap Games
Available on: iOS + Android + DS + DSi + PS Vita + Xperia Play + Steam
Genre: Strategy, Tower defence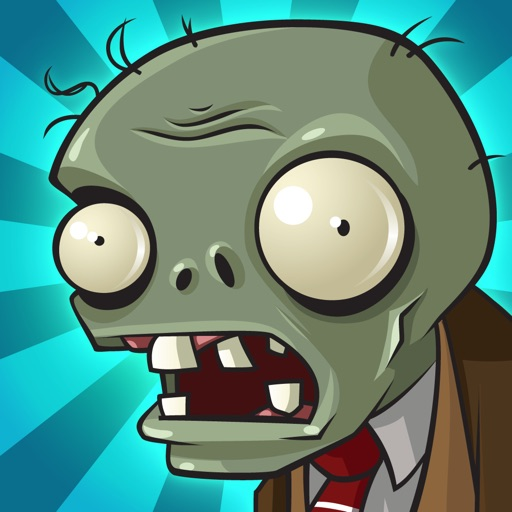 Plants vs. Zombies is an entertaining tower defence title from PopCap Games, originally released for PC in 2009. Since then, it has been successfully adapted for different platforms, including Android and iOS.
This game is all about defending your house from a relentless horde of zombies. You'll need to strategically use plants with unique abilities to fend off the undead and protect your home.
Plants vs. Zombies on mobile has been praised for its engaging gameplay, witty humour, and difficult stages. It's worth mentioning that it has received updates over the years, including new plants and levels. Its success has spawned sequels and spin-offs, such as Plants vs. Zombies 2 and Plants vs. Zombies Heroes.
5/ Death Squared
Available on: iOS + Switch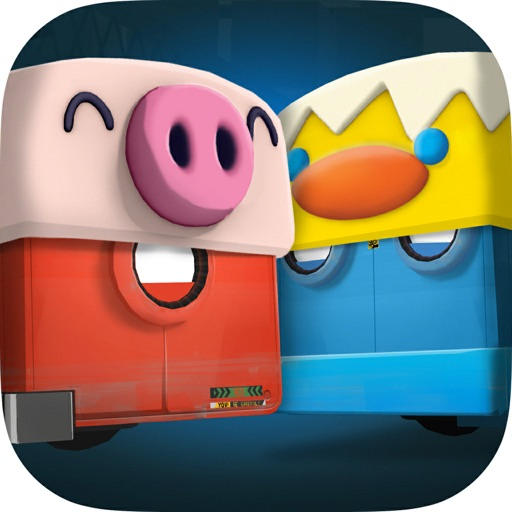 Death Squared is a well-made cooperative puzzle title that has been developed and published by SMG Studio. It's been made available on multiple platforms, including Android, iOS, Nintendo Switch, Xbox One, PlayStation 4, and PC, since its release in 2017.
This is a challenging and funny experience that requires players to work together in order to navigate robots through perilous mazes while solving progressively difficult puzzles.
It is known for its vibrant visual style and an immersive cooperative multiplayer mode. The addictive gameplay, humorous style, and thoughtful level design of Death Squared have garnered positive reviews.
Death Squared is a highly enjoyable and stimulating title that caters to those who love collaborative puzzles.
6/ Jackbox Party Pack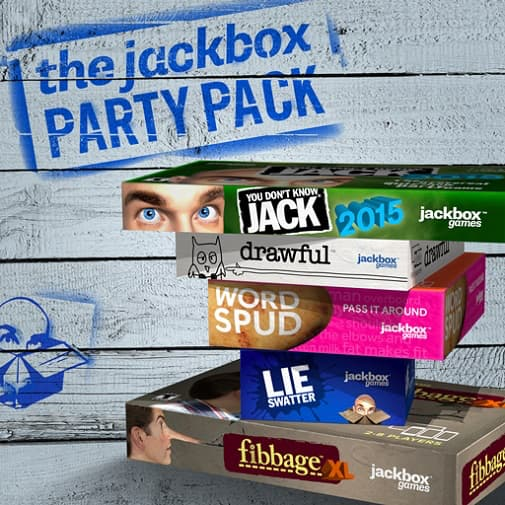 If you're looking for a fun and engaging series of multiplayer party games, The Jackbox Party Pack is definitely worth checking out. It's available on a variety of platforms, including iOS, Android, PC, Xbox, PlayStation, Nintendo Switch, and Apple TV, so you can easily find a version that works for you and your friends.
This series offers a variety of instalments, each containing a selection of multiplayer games that can be enjoyed on either a mobile device or computer.
"The Jackbox Party Pack" series offers a diverse selection of games, including trivia, word, drawing, and comedic games. The game's use of phones and tablets as controllers is a standout feature, enabling seamless group play with a single shared screen. It has proven to be a hit on both PC and mobile devices, and its popularity only continues to grow with the release of new instalments. The latest one is Jack Party Pack 9.
7/ What the Golf?
Available on: iOS + Apple Arcade
Genre: Sports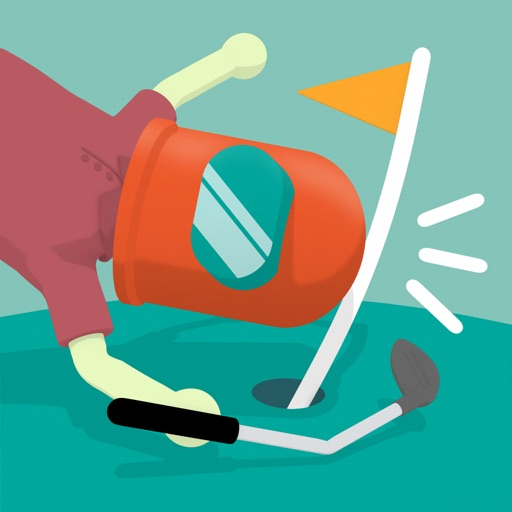 What the Golf? is a hilarious and entertaining physics-based golf spoof that features outrageous and nonsensical golf courses. Triband did a great job developing and publishing this title, which was first released on Apple Arcade in 2019. Currently, it can be played on various platforms such as Nintendo Switch and PC.
You can control a variety of characters and objects as you try to get the ball to the hole. Each level presents a quirky challenge that keeps the game interesting. What the Golf? offers a great mix of humour and challenge with its unpredictable and absurd gameplay. The levels are especially entertaining and will keep you engaged throughout. It's worth mentioning that this title offers local multiplayer options in addition to its single-player campaign.
8/ Stumble Guys
Available on: iOS + Android + Steam
Genre: Action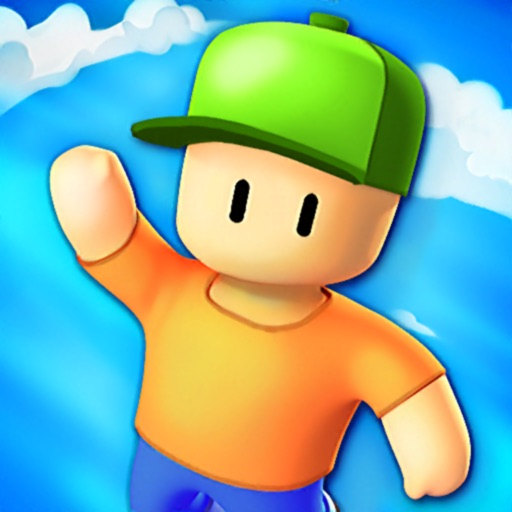 Stumble Guys is a funny multiplayer party title developed by Kitka Games. It was released in 2020 for Android and iOS platforms. If you know the popular battle royale "Fall Guys" on PC, Stumble Guys is the closest experience that you can get on a mobile device.
In this game, you compete with up to 32 players in a variety of mini-games and obstacle courses. The goal is to outlast your opponents and emerge as the ultimate winner. Stumble Guys features enjoyable and captivating gameplay, challenging hurdles, and amusing character aesthetics. It will crack you up quite often.
It is free to download on both Google Play and the App Store, with the option to make in-app purchases.
9/ Among Us
Developer: InnerSloth
Publisher: InnerSloth
Available on: iOS + Android + Steam
Genre: Multiplayer, Strategy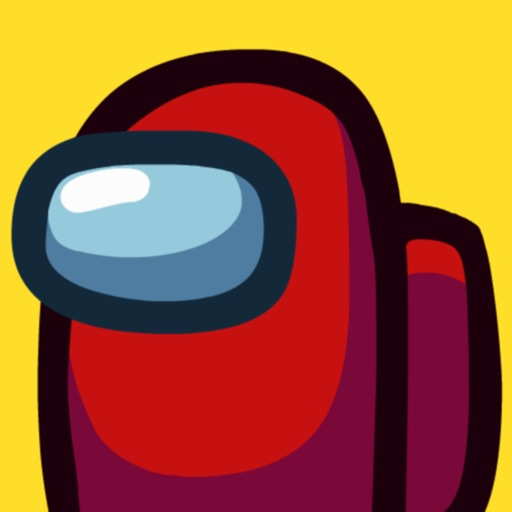 Among Us is a fantastic online multiplayer social deduction game that has been developed and published by the American game studio InnerSloth.
Players are randomly assigned the roles of crewmates or impostors on a spaceship, making for an exciting and unpredictable experience. Your goal is to identify and vote off the impostors while completing tasks around the map.
The game's mechanics are designed in such a way that the impostors have to secretly sabotage and eliminate crewmates while preventing them from completing their tasks.
Among Us gained immense popularity during the COVID-19 outbreak when individuals were seeking virtual means to socialize and has been recognized with multiple accolades, such as the Best Multiplayer Game award at The Game Awards 2020.
10/ Airport Security
Available on: iOS + Android
Genre: Casual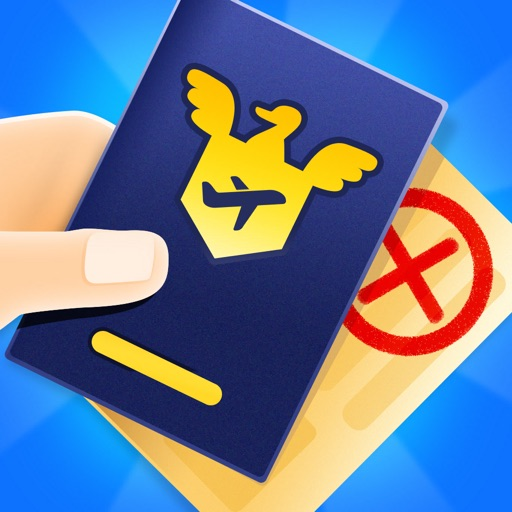 Airport Security is a recently released mobile game by Kwalee that's available on iOS and Android platforms. It puts you in the shoes of a security officer whose job is to maintain the safety of travellers and ensure they follow security protocols.
The game requires you to perform a variety of tasks, including scanning luggage, identifying prohibited items, checking passport information, and interrogating suspicious individuals.
Overall, Airport Security is a fun experience with innovative gameplay mechanics that has the ability to educate players on airport security procedures as well. And with it, we are closing off the list of the funniest mobile games at the moment. Leave some of your favourites below, there are more hilarious games around, but we couldn't squeeze them all in!
Give your opinion about the top 10 funniest mobile games in this article or comment on an idea in the section below.
"Pocketgamer"