Here are the top 10 best workout apps for men that you should try right now.
We understand that having to decide exactly what workout to do and how to do it can feel stressful, but we believe that improving your fitness is always a worthwhile objective. Simple training instructions are frequently the easiest to follow, which is why fitness apps are useful. Apps that offer virtual education, fitness plans, community, and even virtual personal trainer are more prevalent than ever now. Below are the top 10 best workout apps for men that you should try right now:
1. JEFIT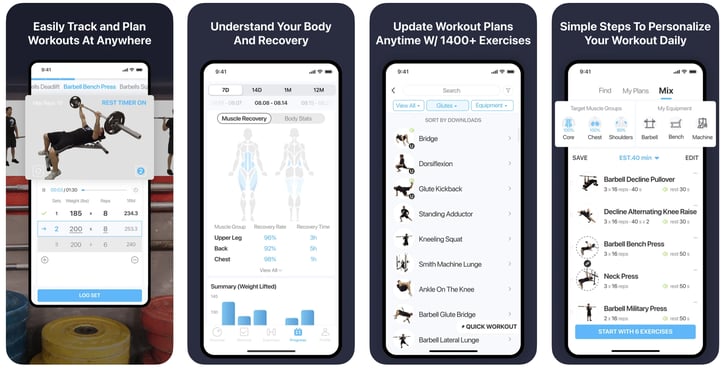 For newbies, JEFIT offers a variety of pre-made workout schedules. These workout regimens, which were developed by fitness experts, can be altered in accordance with your objectives, degree of fitness, and equipment accessibility. JEFIT offers a strategy for you whether you want to increase your strength, lose weight, or become more physically fit.
You can schedule and plan your workouts in advance using JEFIT. To help you stay on track and guarantee that you never skip an exercise, the app offers notifications and reminders. Beginners who may require more structure and organization in their training practice would particularly benefit from this feature.
2. StrongLifts 5×5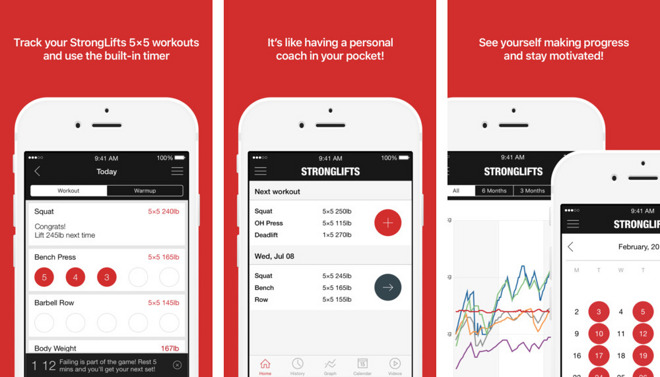 You can keep track of your sessions, sets, repetitions, and weights lifted with StrongLifts 55. This feature makes it easier for you to keep track of your development and makes sure you're continually challenging yourself to lift greater weights. You may examine your training log and follow the evolution of your strength.
A plate calculator function is also available in StrongLifts 55 to assist you in figuring out how many weight plates to load onto the barbell for each exercise. It is now unnecessary to perform manual calculations, which makes it simpler to plan your workouts.
3. MyFitnessPal (Suitable for: meal planning and weight management)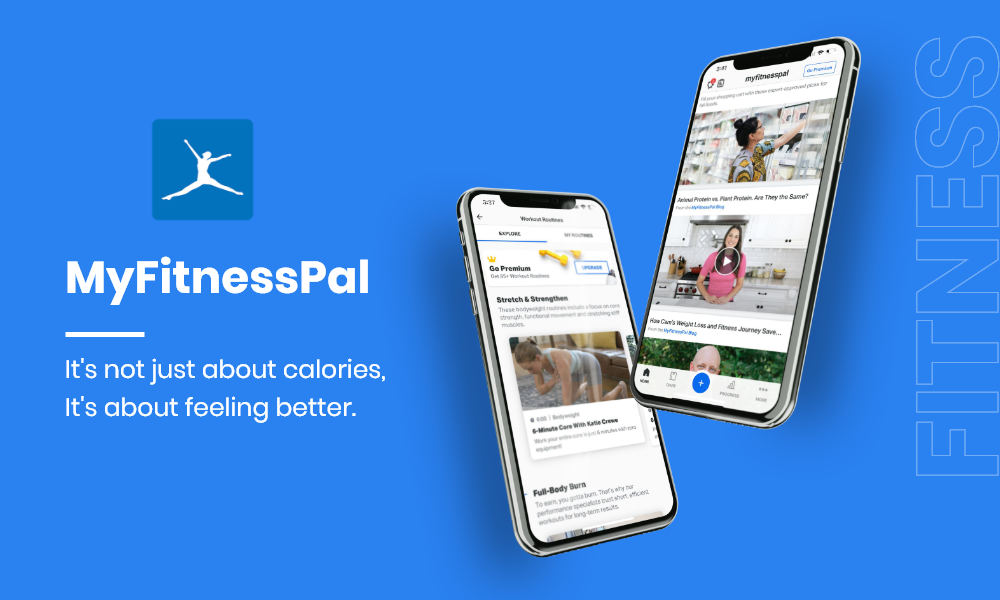 Fitness is 20% exercise and 80% nutrition, as any competent personal trainer will inform you. Keeping track of your food intake is the largest obstacle to making wise judgments. This issue is resolved by MyFitnessPal, which enables you to log the meals you've consumed throughout the day and compares the total calories consumed to your daily target, calculated based on your desired weight. Tracking your intake is as easy as Googling for the supermarket salad you just ate and being astonished to see it has more calories than the cheeseburger you declined thanks to a sizable database that is continually expanding.
4. Nike Training Club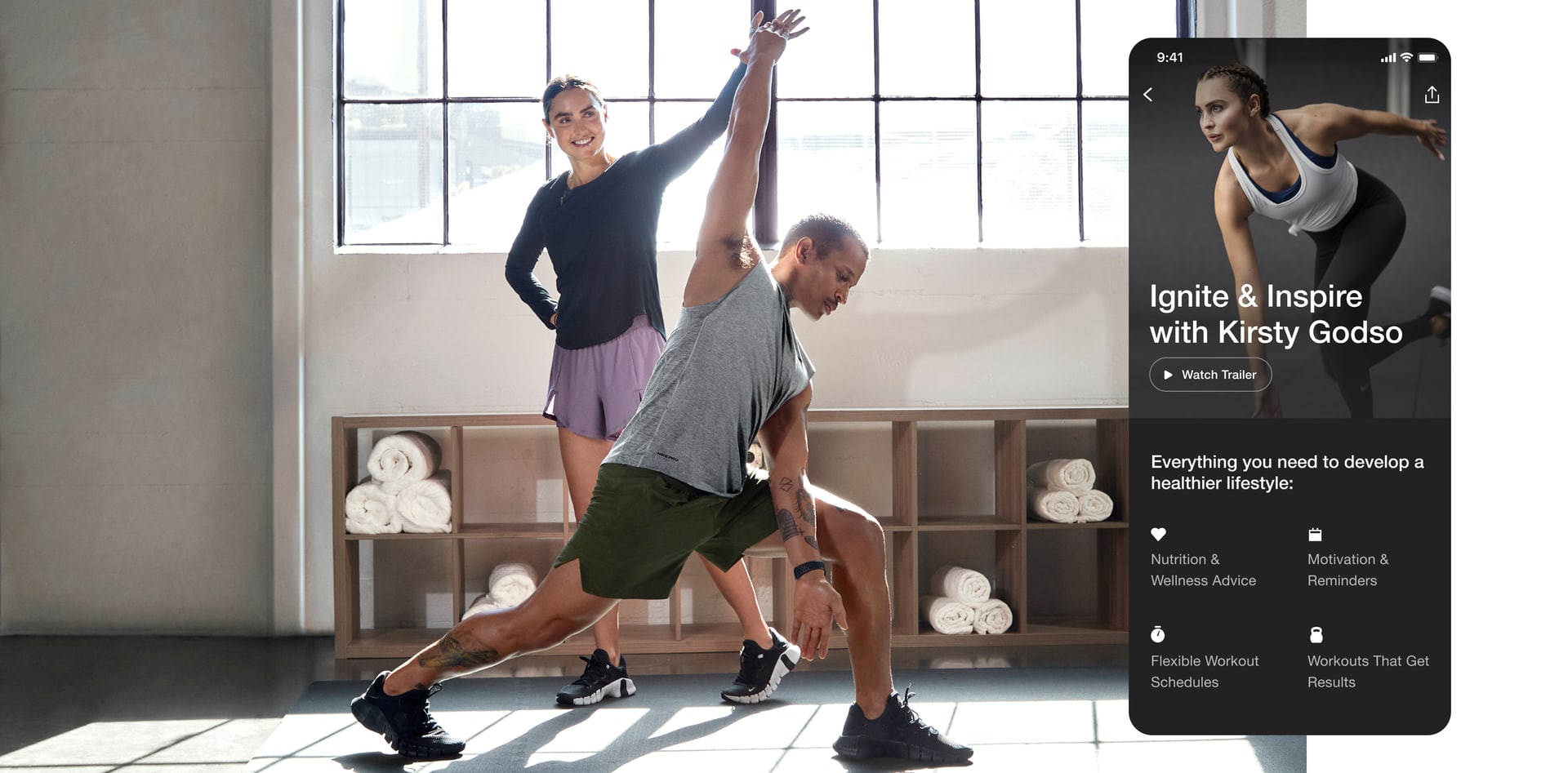 A well-known fitness apps called Nike Training Club provides a variety of workouts and training schedules for men. The app was created by Nike, a well-known company in the fitness sector, to assist users reach their fitness objectives by giving them access to expert trainers and a choice of training regimens.
The vast workout library offered by Nike Training Club is one of its most noteworthy characteristics. The app provides a wide variety of routines, including mobility exercises, yoga, and HIIT (high-intensity interval training). Expert trainers lead each workout, giving detailed instructions and demonstrating each exercise so that participants may do them safely and correctly.
5. Runtastic
Men who enjoy jogging and want to track their progress, establish goals, and remain motivated can use the well-known fitness apps Runtastic. Runtastic has become a go-to app for runners of all abilities because to its intuitive UI and extensive functionality.
Additionally, Runtastic provides a selection of exercises and training schedules to assist you in developing your running skills. The app provides training regimens that are customized to your objectives, whether you're a beginner wishing to begin a couch-to-5k program or an experienced runner aiming for a marathon. These programs include planned exercises, interval training, and long runs, all of which are intended to improve your general fitness and speed.
You may also like: 
6. Fitbod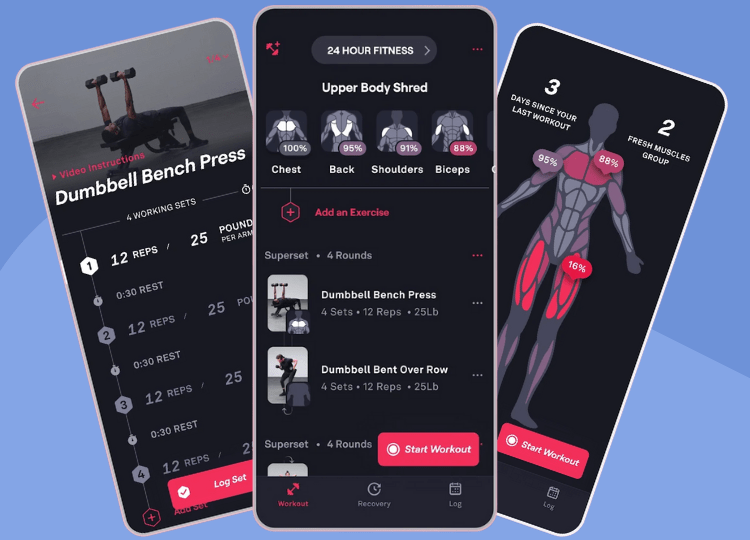 For new users who wish to include strength training in their fitness regimen, Fitbod is a terrific apps. The app generates customized training regimens based on your goals, level of fitness, and equipment accessibility. Fitbod gives thorough fitness instructions, monitors your development, and modifies your exercises as you get better. It's a useful tool for novices who want to increase their power and self-assurance in the gym.
7. 7 Minute Workout (Best for: quick workouts)
Ideal for those with limited time or who prefer shorter workouts, the 7 Minute Workout app offers quick, high-intensity workouts that can be done anywhere, anytime. The app guides you through a series of exercises, each lasting 30 seconds, with short rest intervals in between. It's a great option for beginners looking to establish a consistent exercise routine without investing too much time.
8. Strava (Suitable for: training al fresco)
One of the original fitness apps, Strava is still a go-to for people who want to record their outdoor activities, particularly if you want to brag about your miles. Strava can properly track runs, cycles, and even swims on a map using the GPS on your phone or wearable, giving you the information on distance travelled and giving you simple options to share it all on social media. Of course, just to encourage.
9. Calm
The guided meditation sessions offered by Calm are one of its standout features. To aid users in developing a sense of peace and clarity, the app provides a wide variety of meditation sessions that differ in length and concentration. Whether you're a novice or a seasoned practitioner, Calm offers expert-led guided sessions to assist you in creating a regular meditation routine and enjoying the advantages of mindfulness.
Overall, Calm is a thorough workout program that places a strong emphasis on relaxing and mental health. It assists users in lowering stress, enhancing the quality of their sleep, and cultivating a sense of calm by incorporating meditation, breathing exercises, sleep stories, and calming sounds. Your overall well-being can benefit from incorporating Calm into your physical regimen, which can also lead to a healthier, more balanced lifestyle.
10. Freeletics (Suitable for bodyweight training)
Freeletics is the solution if the expense of a gym membership is the only thing standing in your way of better health. It functions as a kind of virtual physical therapy app with a focus on exercises and routines that don't require any special equipment (like burpees, lunges, and squats). The app can be adjusted for any fitness level and offers high-quality instructions, even on the free edition, and offers more than 900 kinds of workouts that can be filtered by length, body part, and goals. You have access to more features with the premium subscription, such a customized weekly training schedule.
Finally, workout app have completely changed how we think about our health and wellbeing. These applications have evolved into indispensable tools in our fitness journeys, whether it is for tracking our physical activity, setting goals, or offering direction and motivation. Through social features and connection with other fitness gadgets, workout apps give a sense of community and support in addition to ease and accessibility. They enable people to take charge of their health, make wise choices, and maintain motivation throughout their fitness journeys.
Hope you liked the list of the top 10 best workout apps for men in this post. Give your feeling in the comment below if you have an new idea.