Learn more about the 10 Best Minecraft Apps for Android in the post below.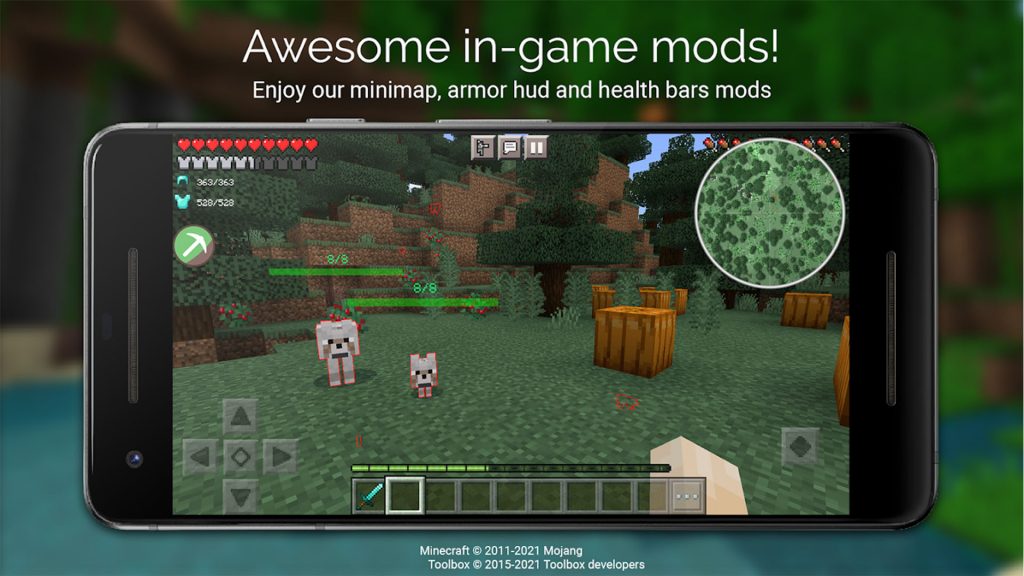 Minecraft is one of the most played games nowadays, right behind Pokémon Go. Due to its accessibility on practically all platforms, this game is played all over the world. Players of various ages may play Minecraft with ease due to its simplicity, which also makes it popular. The gaming community is always releasing new cheats, hacks, and now Minecraft apps for Android to make the game easier to play and more fun.
1/ UTK.io for Minecraft PE
A nice Minecraft texture pack program is UTK.io. You may download mods, maps, and skins via this program in addition to texture packs. The texture pack editor, however, is UTK.io's most noteworthy tool for Minecraft PE. With its help, practically all textures can be changed to improve the overall aesthetic. Although using UTK.io for Minecraft PE is simple, getting used to it could take some time. A texture pack creator, skin creator, and an in-game tuner are included with this app to customize the gameplay itself.
2/ Minecraft
The majority of the apps on the list are compatible with the game Minecraft. Due to the removal of the term "Pocket Edition" in late 2017, Minecraft now functions on PC and Xbox One and receives updates. You may play in the same universe on all three platforms because it is now compatible with PC and Xbox One.
You can purchase more things through in-app purchases after purchasing the basic version of Minecraft. Also, there are options for extras like renting Minecraft servers and downloading additional material.
3/ Maps for Minecraft PE
Want to look over different maps in Minecraft? To browse different maps, use the Maps of Minecraft PE app. You may download and install them using the app, then just launch Minecraft Mobile Edition to begin playing. You may even view YouTube videos to learn more about the area on some maps.
Also, gamers can construct and submit their own maps to differentiate and spice up the Minecraft experience. This program is a perfect illustration of how to make things simple and straightforward for Minecraft gamers because it doesn't display any advertisements.
4/ Toolbox for Minecraft PE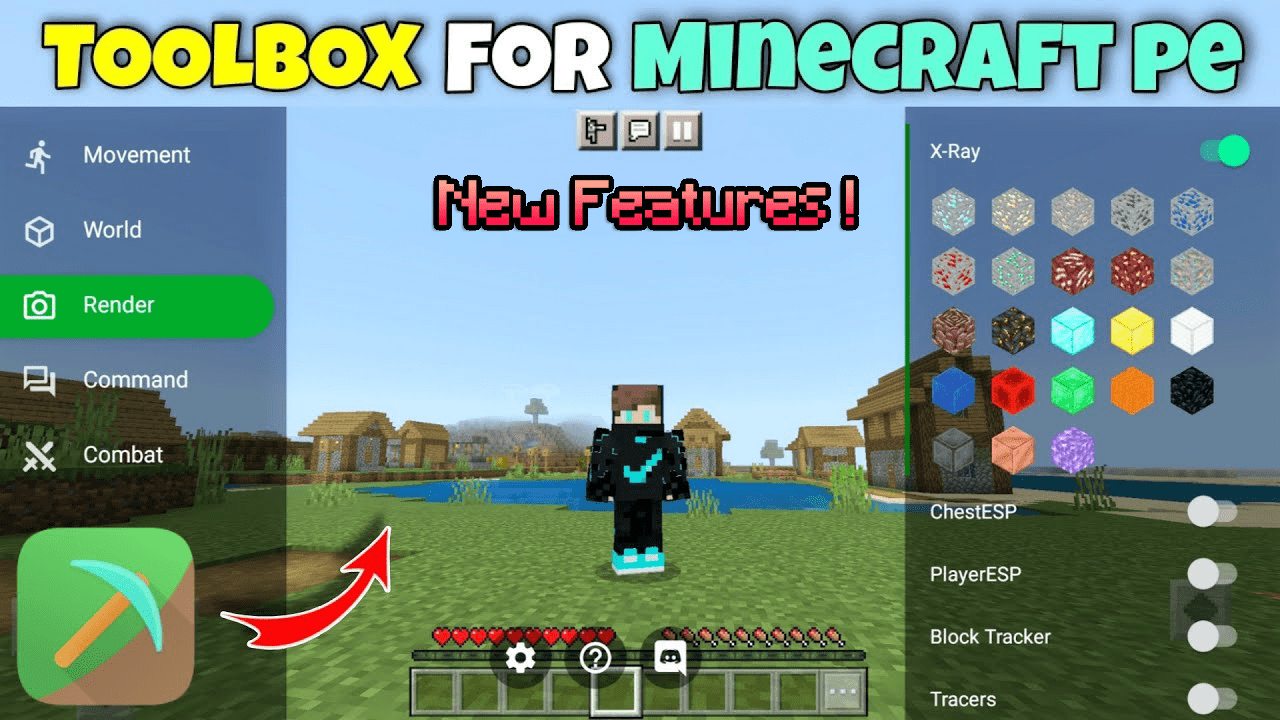 A free program with a ton of tools and other things that help you transition from being artistic and survivalist and back again. The well-known program Toolbox for Minecraft PE allows you to teleport. Rapid build mode is one reason why a few users dislike Toolbox for Minecraft PE, but aside from that, it's a great tool with outstanding free features.
5/ Furniture for Minecraft
What use are hours of hard work spent creating your ideal Minecraft home if you can't furnish it with the ideal pieces of decor? The Furniture for Minecraft software provides you with a ton of extra furniture to decorate your home, so you don't have to worry about it anymore.
Every room of your house, including the living room, kitchen, bathroom, and terrace, now has more furniture options thanks to the app.
6/ Addons for Minecraft
As the name implies, Addons for Minecraft is an add-on application. This software offers a number of add-ons and enables you to do a wide range of actions, including changing the appearance of mobs and the surrounding environment.
Also, you can transform the entire environment, add unique things, and do a lot more with the help of Minecraft addons. This program is really easy to use. You must choose the add-on you want to use and then hit install. Once you've done that, it will be accessible the following time you launch Minecraft. The add-ons for Minecraft provide additional guidance if you get stuck or run into any issues. The best aspect is that there is no cost.
7/ Mod-Master for Minecraft PE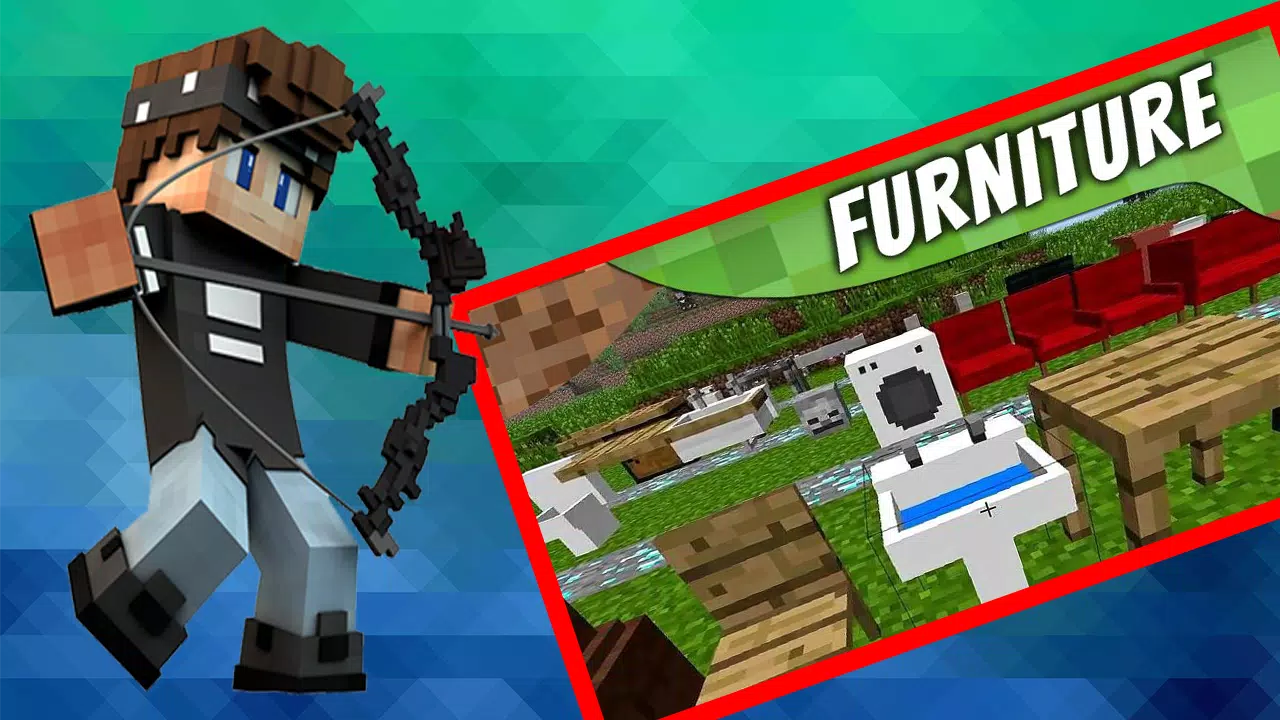 If you want to utilize a mod for Minecraft but aren't sure which installation to choose, read on. Try installing practically any add-on, map, seed, mod, server, and more using Mod-Master for Minecraft PE. This software for Minecraft is quite potent. You can even build servers, discover information, and locate things like crafting instructions using Mod-Master for Minecraft PE. It also includes a variety of maps, such as parkour, survival, adventure, and PvP maps. You also receive texture packs.
8/ Custom Skin Creator for Minecraft
Just as essential as anything else is how we appear when we set out on our Minecraft adventure, and that's where this amazing tool comes into play.
You can experiment with more than a billion different combinations of skins you can make for yourself with Custom Skin Maker. Even pre-made skins of well-known YouTubers are available for you to use the next time you want to emulate your favorite Minecraft characters.
9/ Builder for Minecraft PE
This is a very well-liked program for Minecraft since it lets you construct homes, buildings, and other things inside the app itself. Players can directly import these items into their Minecraft: Mobile Edition game using the builder.
Also, to speed up the process, players can choose among pre-built creations. Even your map is backed up by Builder for Minecraft PE so that it may be restored if something goes wrong. The ad-free, pro version of the Minecraft PE Builder comes with additional features.
10/ Skins Editor 3D
It's entertaining to edit skins in Minecraft with the Skins Editor 3D. This program even offers 20,000 extra skins online and supports both old and new skins (6432 and 6464, respectively). You may load, edit, save, and use the skin in the game using a fairly simple tool. Although this program is free, you will see adverts.
There, there you have it—a thorough list of the top Minecraft apps for Android. Please let us know if you have any other app in mind. Moreover, let us know which app you liked in a comment.